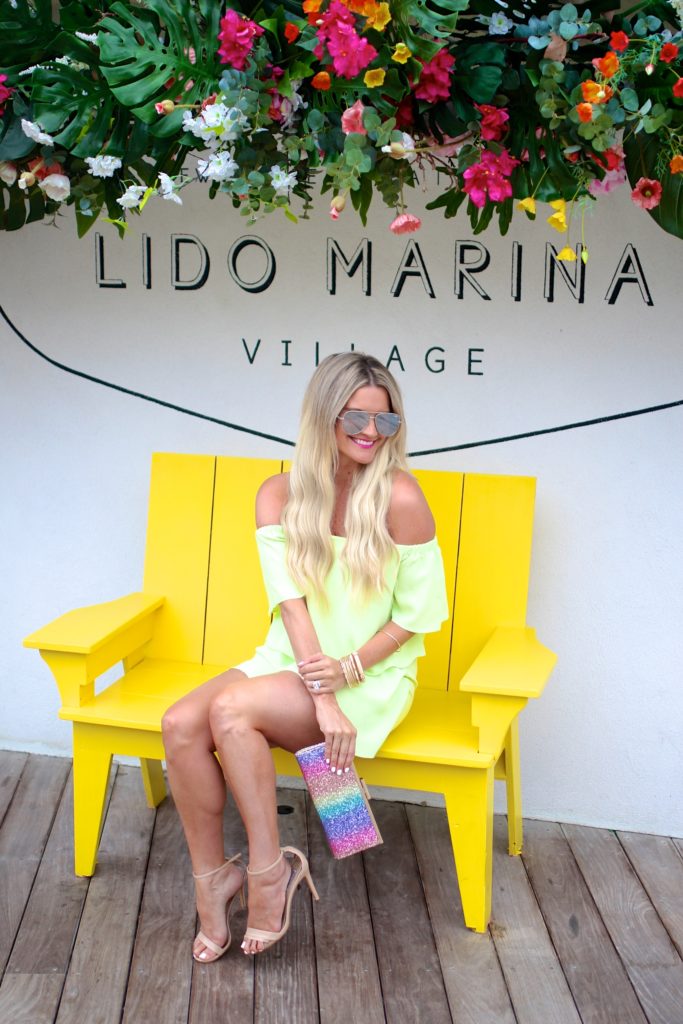 First off, thank you for taking the time to leave me a comment or send me a message with your questions. I enjoyed reading them as much as I enjoyed answering! I always find it interesting to see what you guys are curious about.
I'm breaking this Q&A into 2 posts, so stay tuned for the next batch! xo
Q: How do you work full time and still have time to blog?
A: It's a definite balance, but after 6 years I feel as though I have the hang of it! Since I work during the day, I visit other blogs and respond to blog comments at night. Working and running a blog definitely feels like having 2 full time jobs on most days..
Q: When do you do your photo shoots and do you have help?
A: I only have one helper…my Husband! He's been taking all of my blog photos since Day 1. We always shoot on weekends and early in the morning before the rest of the world wakes up.
Q: What was your first designer purchase?
A: A Chanel classic flap bag in orange patent leather. I still have it and love it so much to this day! It's been on the blog before, and you'll definitely see it again this fall.
Q: Have you always lived in California?
A: Yes! I was born and raised in Southern CA, and don't think I'd ever move. We love where we live, plus my family is all here in Orange County too.
Q: What it your dream job? If fashion, what?
A: This is an easy one. I'd be a stylist – hands down! I wish I would have thought of that idea while in college, so I could have gone to school in the fashion field  and done an internship at an earlier age. They say it's never too late to follow your dreams, but I feel as though that ship has sailed. So thank goodness for this blog, because it allows me to live out all of my fashion dreams here!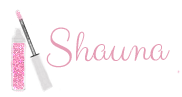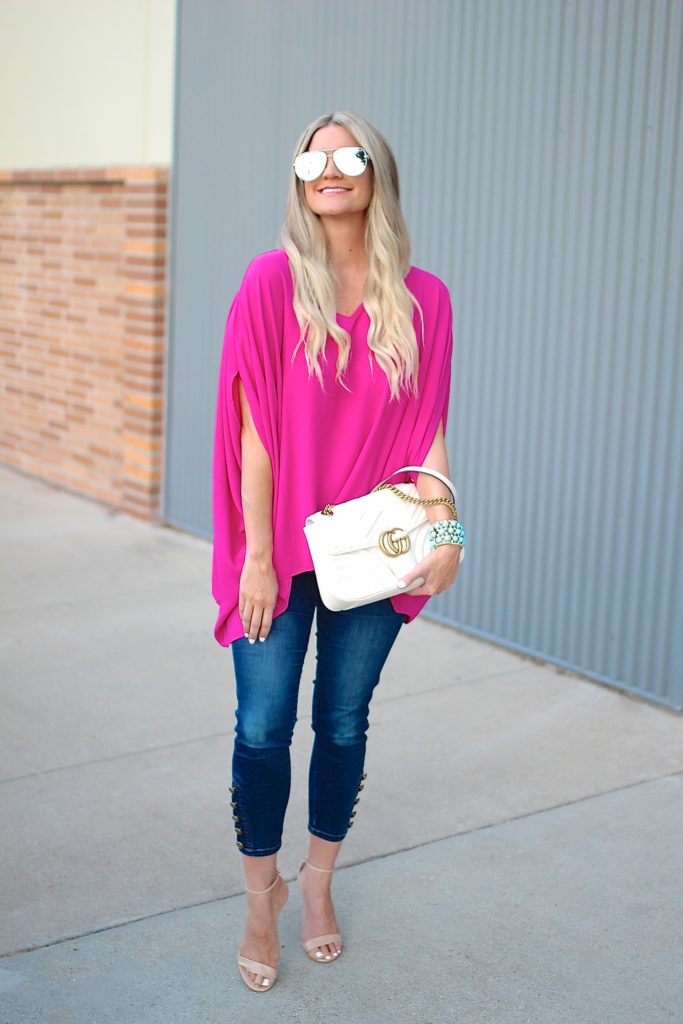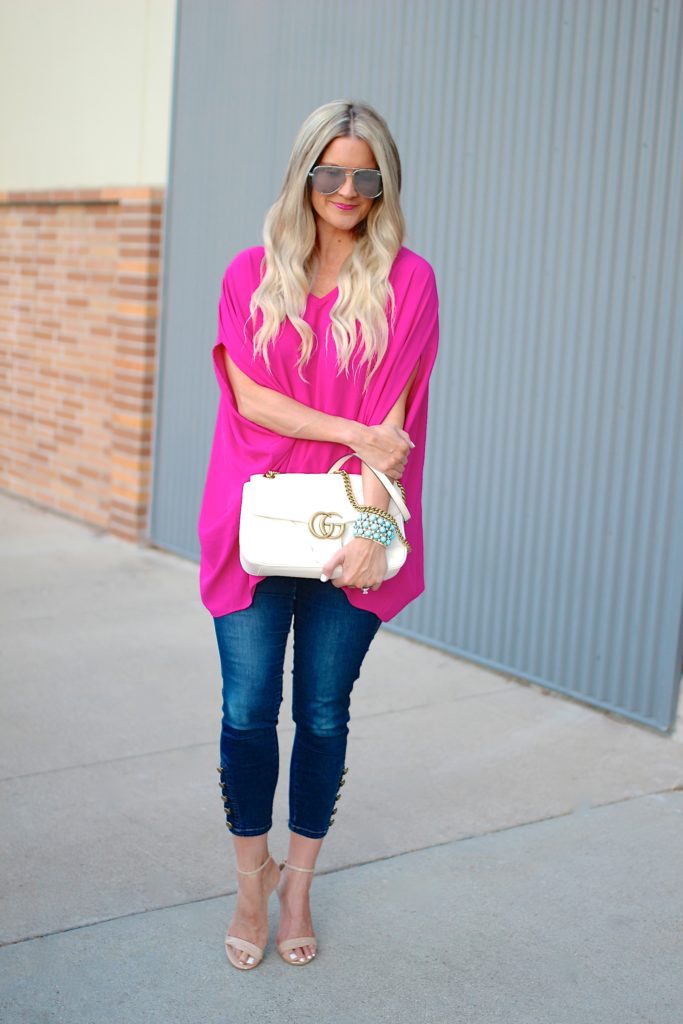 Top: Vici | Denim: old | Glasses: Quay | Bag: Gucci
Just a little color pop to start your week off right!
I love love love the feel and shape of this top. It's light, it's airy and the movement is amazing! It was just restocked too, which is always the best way to start a Monday 🙂
Thanks for reading!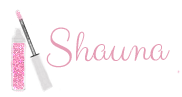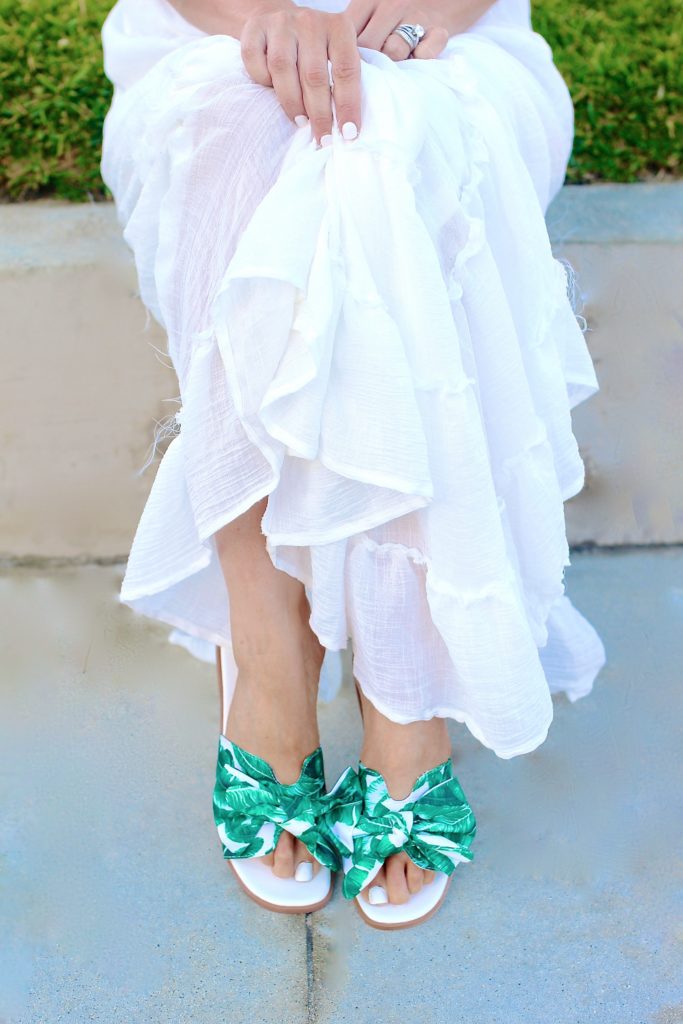 ♥ My go-to sandals this summer
♥ 10 ways to make someone feel loved from far away
♥ My first fall fashion purchase of 2020
♥ 7 simple home projects you can still find time for
♥ Colorblock done right
♥ Social distancing, but make it fashion
♥ This time on the blog last year
Hope you guys are hanging in there and doing OK. Try to find a little moment that brings you joy this weekend! xoxo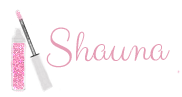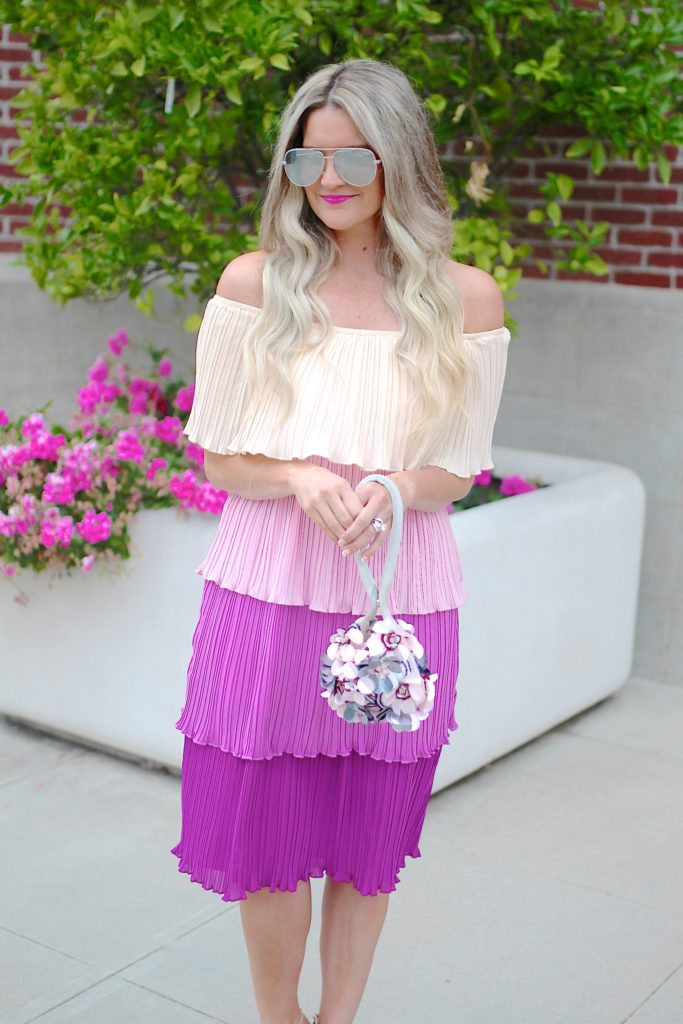 Dress: Mint Julep Boutique | Heels: Steve Madden | Bag: old | Glasses: Quay
OK, so this dress should probably be filed under "Spring Looks" because of all those pretty pastels. And it should also be filed under "Dress that I own in 5 colors". #Oops.
I'm working on a fun Q & A for you guys, so ask away! Fashion, family, travel, personal – I'll answer it all, so leave your questions in the comments below!
I appreciate you stopping by, have a great week! XO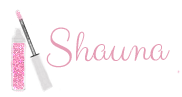 Sweater: JM Collection | Top: old | Shorts: Kohl's | Heels: Amazon | Glasses: Quay | Bag: Gucci
I love pairing shorts with a light weight cardi during the summer months. It's a fact that we love our air conditioning here in CA, so that means hot outside – freezing inside.
This sweater ranks as my all-time FAVE, and comes in 11 colors. I don't even know how many colors I've collected over the years…but I know it's a lot! 🙂
Hope you guys have a good weekend!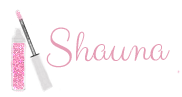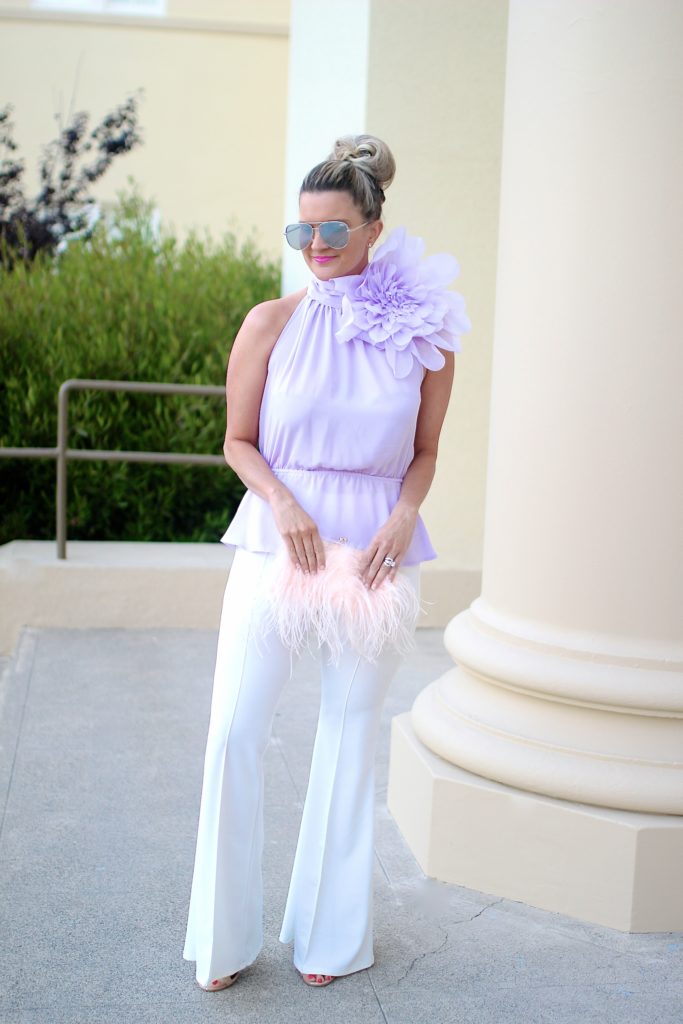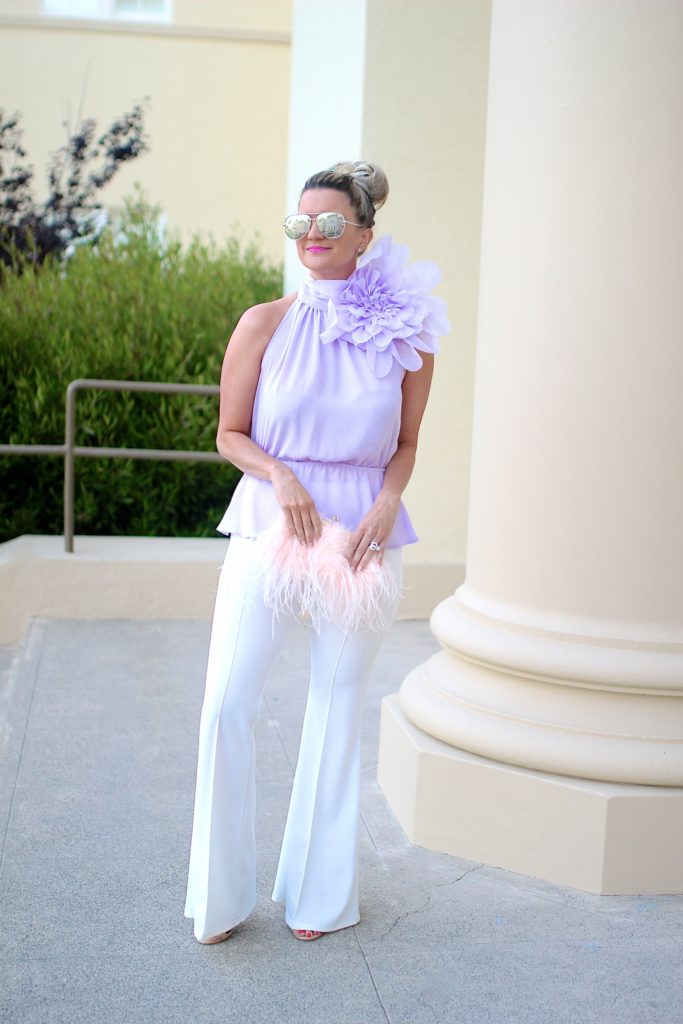 Top: NYandCo | Pants: old (similar) | Clutch: old | Glasses: Quay
I LOVE TO HAVE FUN WITH FASHION, and I think this look embodies exactly what I love about it.
I know that sometimes I can wear things that might be a bit challenging or not practical for everyone, but I hope when you come to Lipgloss and Lace, you get inspired to try something new, discover a new brand, a new way to style something in your closet, how to use color in a look, or just be inspired to push your own fashion limits!
As always, I'm beyond appreciative for you stopping by. Thanks for reading today! xo