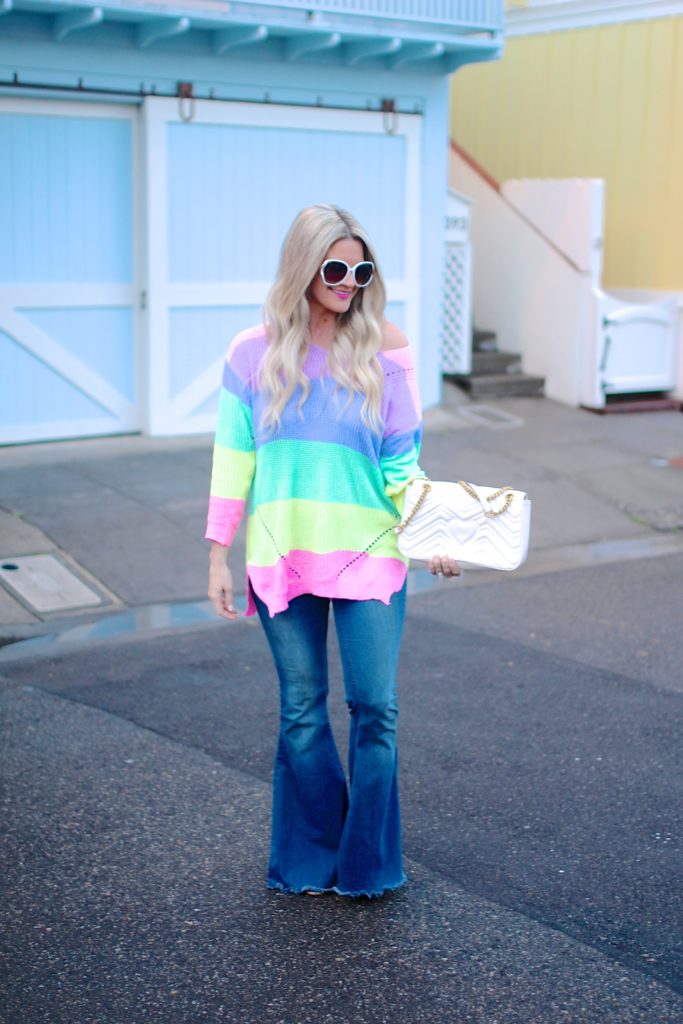 Sweater: Shein | Denim: Red Dress Boutique | Glasses: old | Bag: Gucci
Never in 6 years of blogging did I think I'd be using the word "quarantine" as a blog title 😉
Even though we're all doing our part and staying home, it doesn't mean we can't pick bright & happy colors from our closets! I'm noticing that I still reach for pieces like this sweater because not only is it comfy (and $20!),  but the colors make me smile, and don't we all need extra smiles these days?
Thanks so much for stopping by!
Stay safe (and sane). We got this.
♥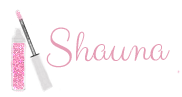 ♥ The cutest palm-leaf crossbody bag for summer
♥ How to stay pandemic positive
♥ The cutest rainbow romper to brighten any day
♥ LOVE seeing all the homes putting up their Christmas lights again!
♥ Super cute spring sunnies
♥ This time on the blog a year ago
Hope you all are continuing to stay safe and healthy. Have a great weekend!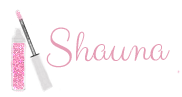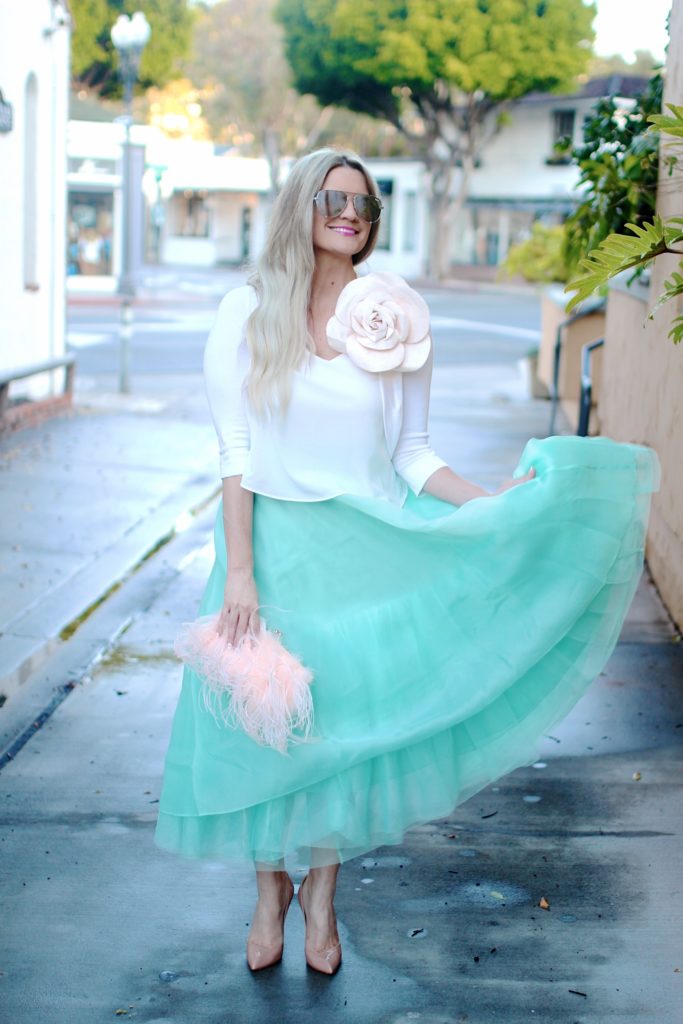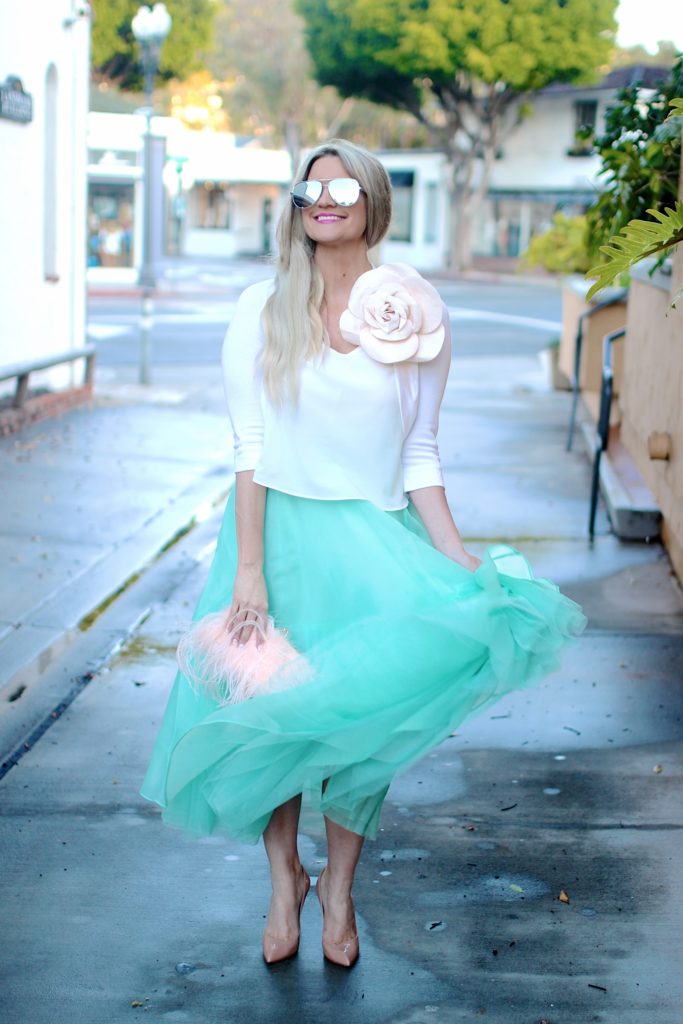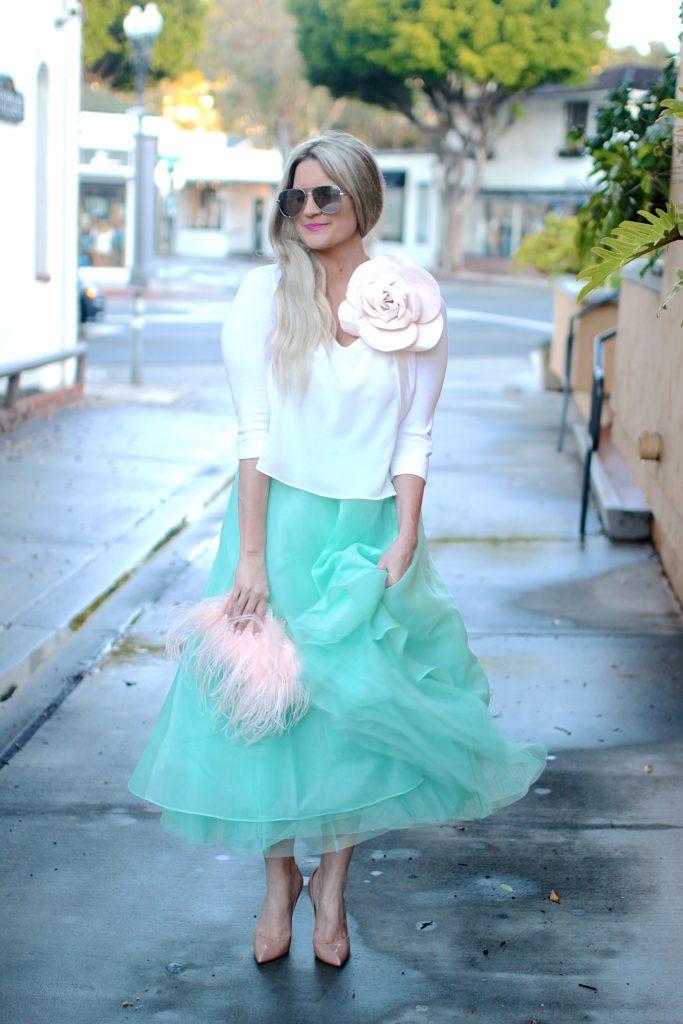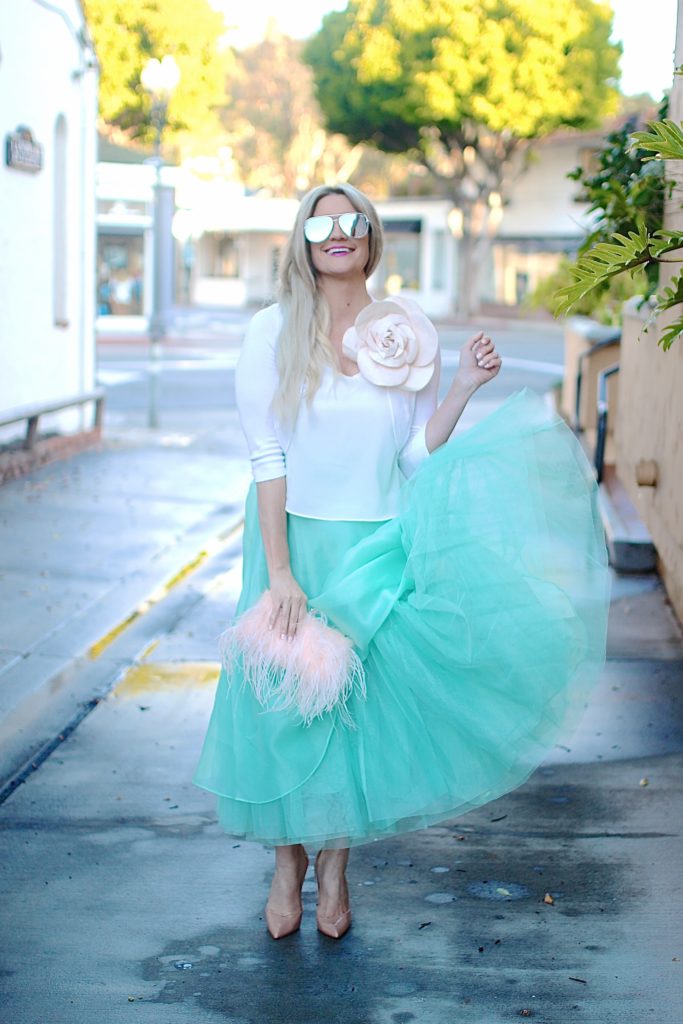 Sweater: Calvin Klein | Top: DG2 | Skirt: Atlantic-Pacific | Heels: Louis Vuitton | Bag: old | Flower: old
I think we all can agree that Carrie Bradshaw is one of fashion's favorite fictional characters.
She taught us the the A to Z's of true fashion with her amazing and risk-taking style. Sure, it was always fun to keep up on her love life, but the real fun for me was always her fashion. She was fearless with her choice of tutu skirts and over-the-top embellishments.
So when I saw this skirt and realized I already owned all of the other pieces for this look, I had to grab it and recreate a little Sex and The City moment.
I couldn't help but wonder…would Carrie be proud? 🙂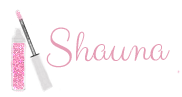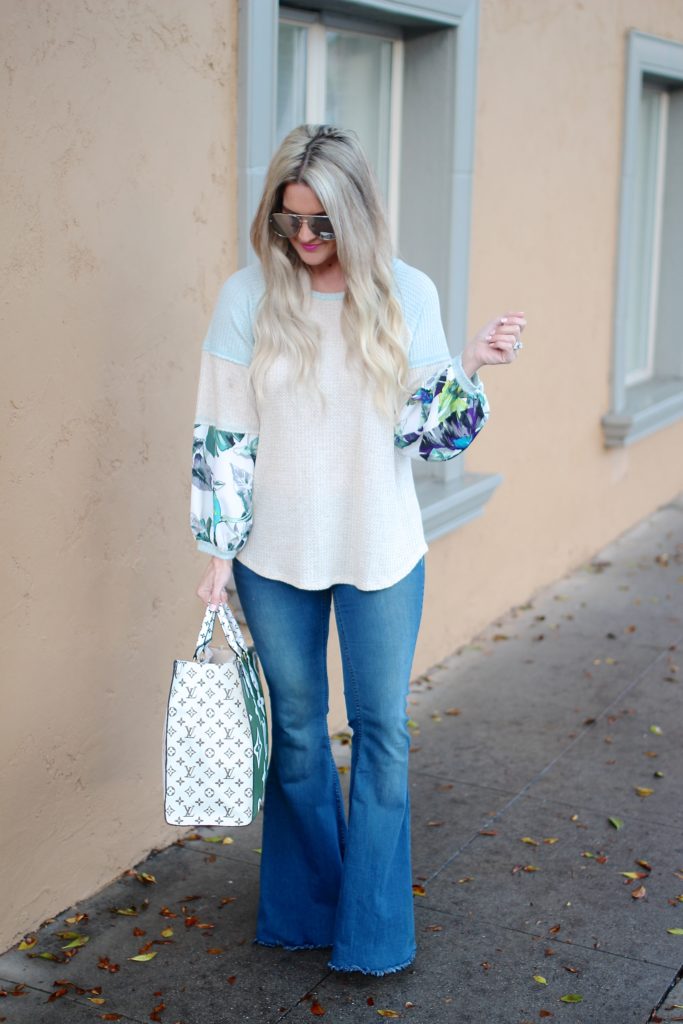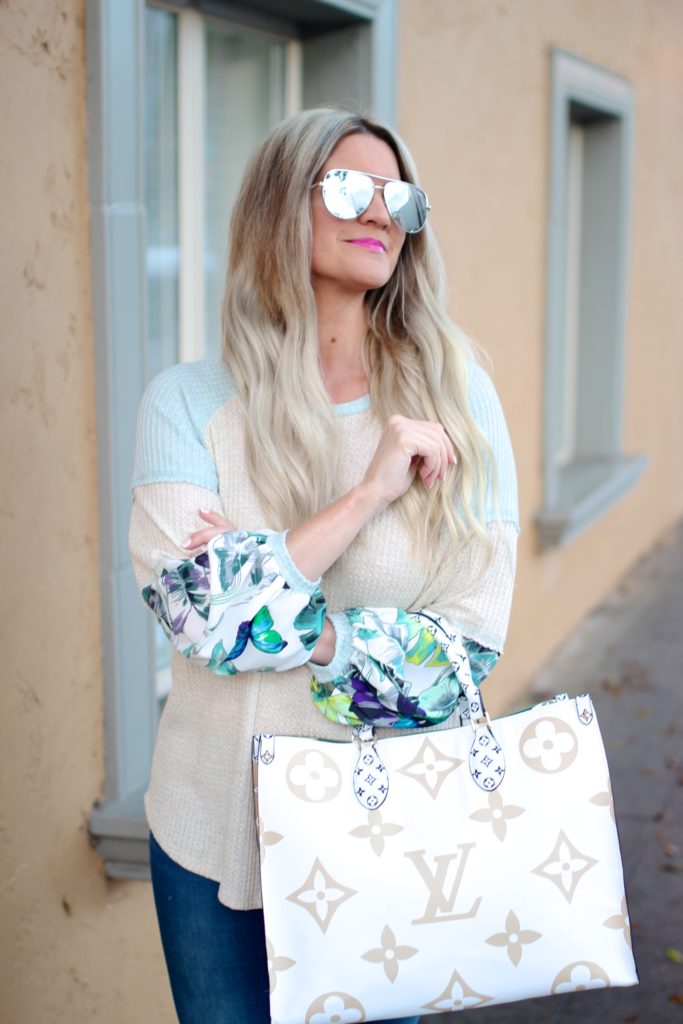 Top: Impressions | Denim: Red Dress Boutique | Glasses: Quay | Bag: Louis Vuitton
I almost posted this on the wrong day because truth be told,  I have no concept of what day or time it is right now.
I'm pretty sure we're all feeling this way? This week has been tough! Navigating this new normal is going to take time, I know that. We have a family Facetime planned for tonight and I'm really looking forward to it. I think seeing their faces will really lift my spirits!
How are you guys? What are you doing to pass the time? Thanks for stopping by, I'm thankful for our community so much right now! XOXO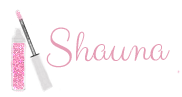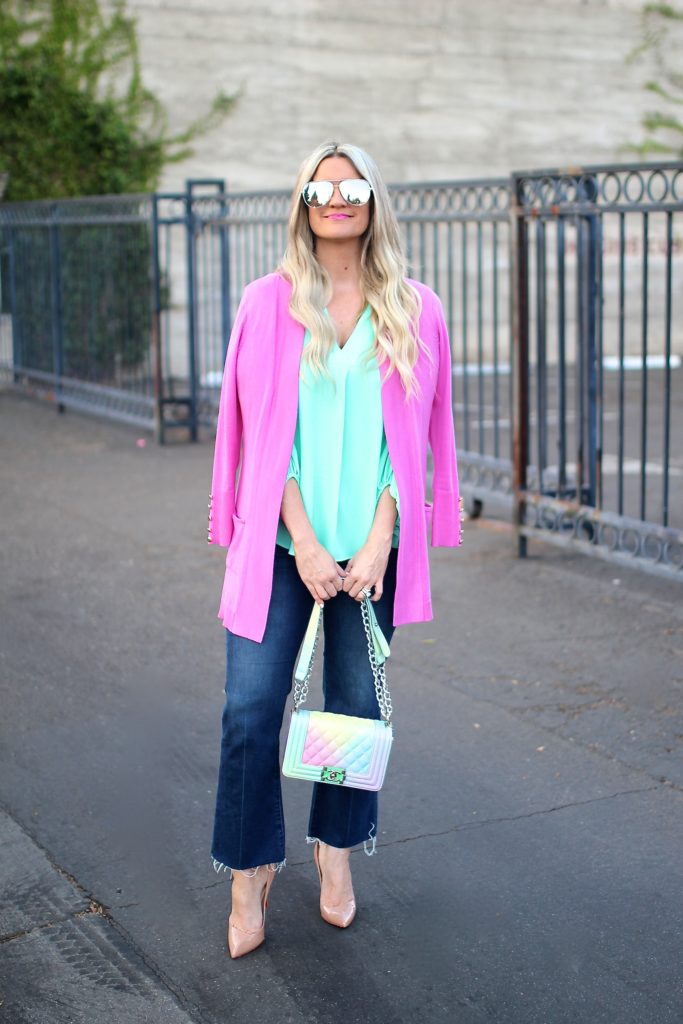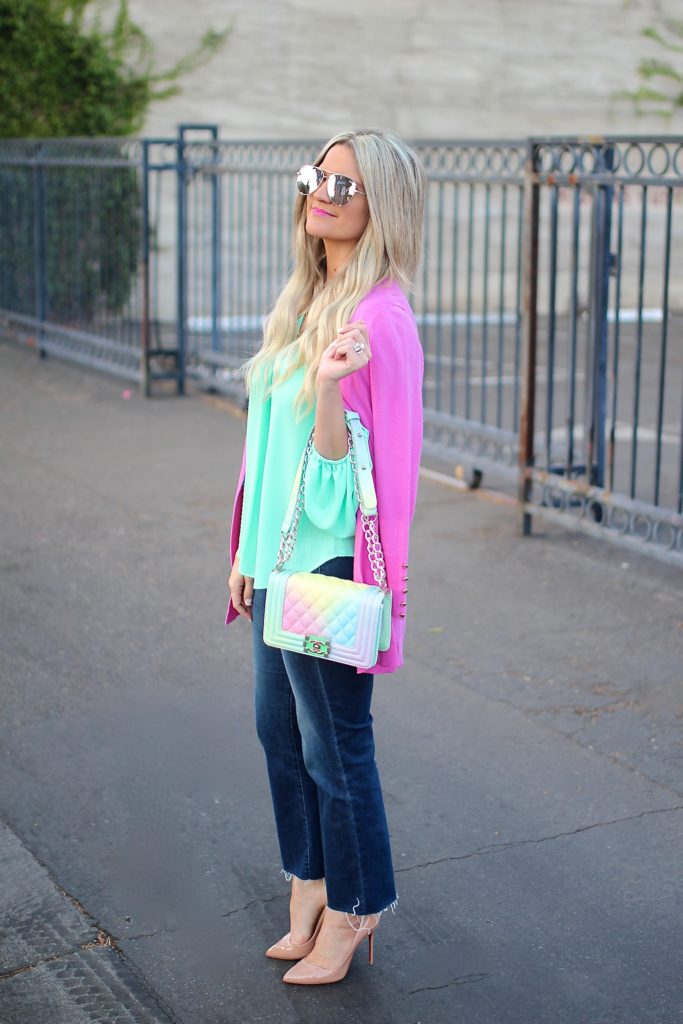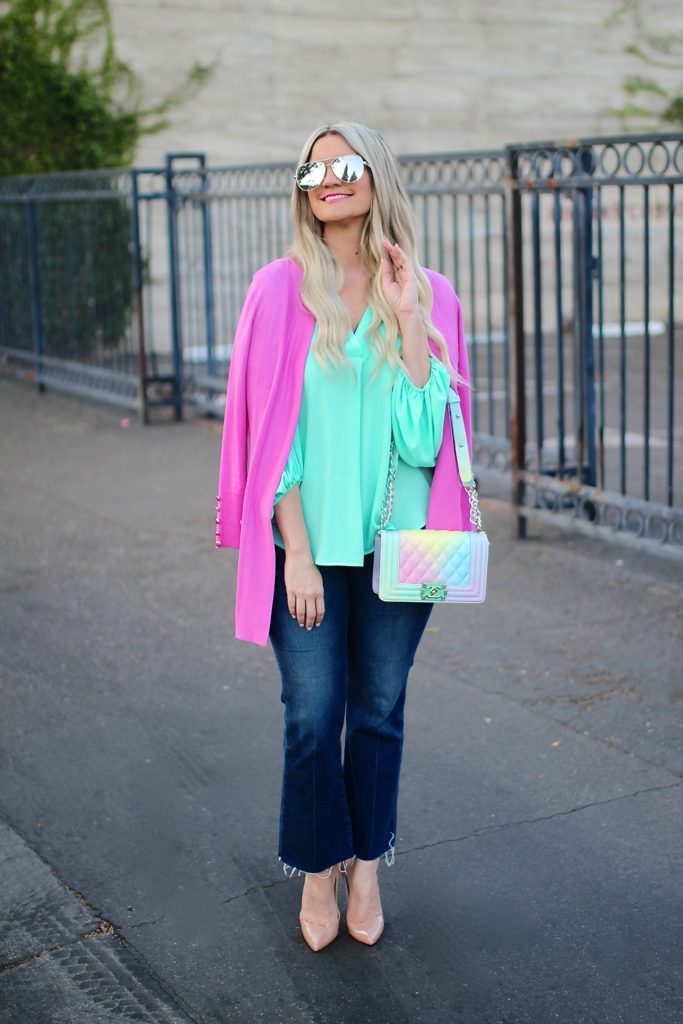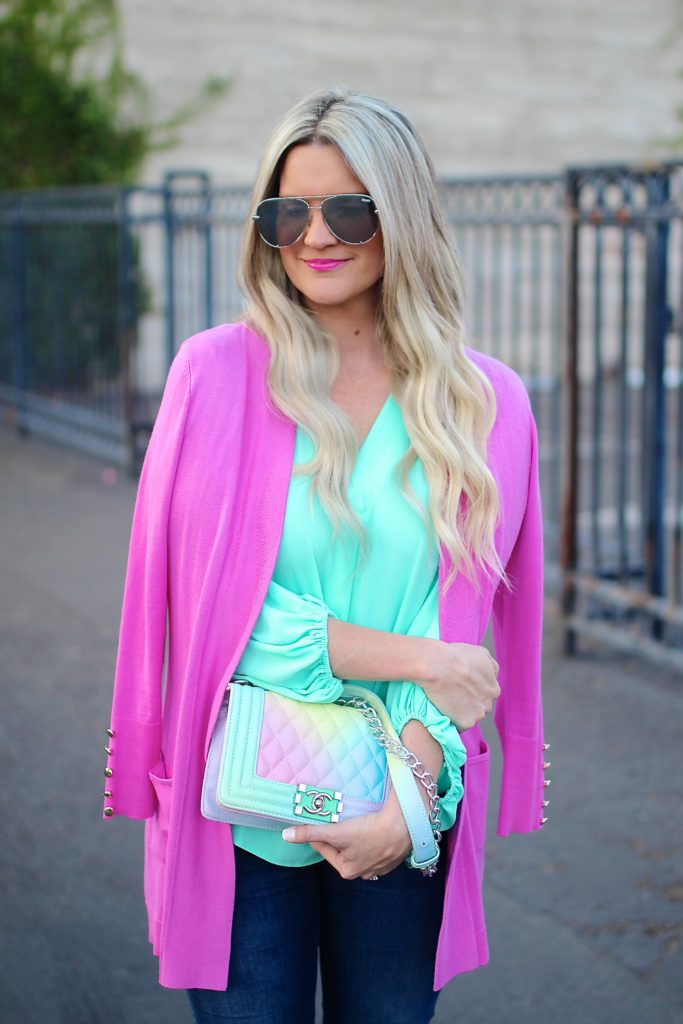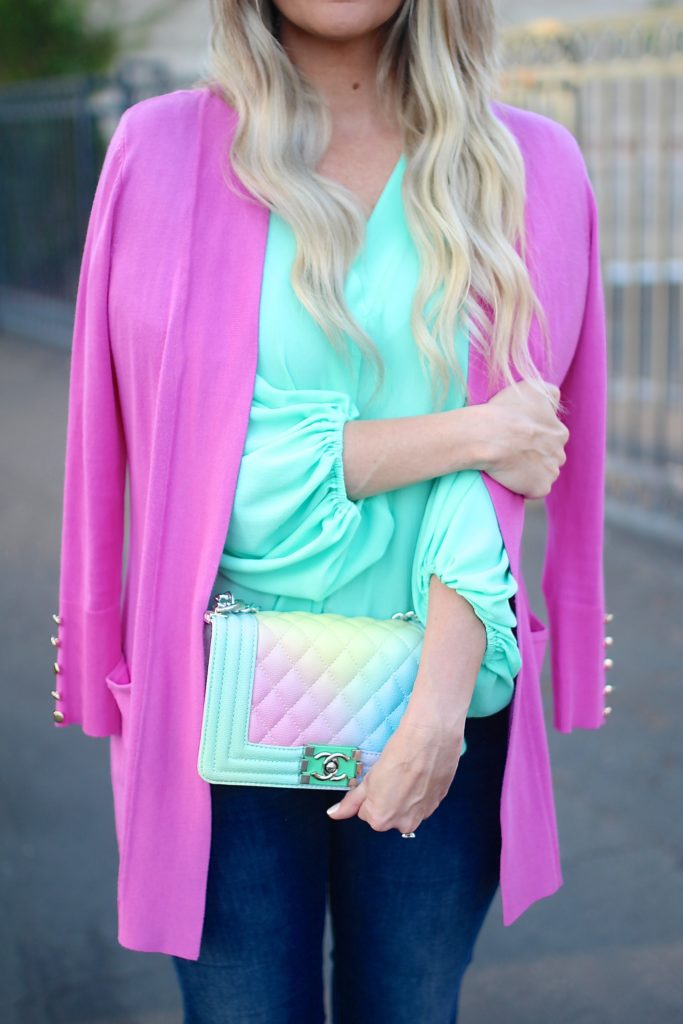 Sweater: JM Collection | Top: Red Dress Boutique | Jeans: old | Heels: Louboutin | Glasses: Quay | Bag: Chanel
What a difference a week makes.
We shot these pictures last weekend. We were laughing and making jokes. I was going to write all about how much I loved this look. Stories about this sweater and how I have my Mom obsessed with it too (Hi, Mom).
But now it all feels strange.
While the world feels so upside down for all of us, we have to remember the positives. There are amazing people stepping up to take care of each other in the community. We are lucky to have dedicated healthcare workers working around the clock to help keep us safe. And maybe, just maybe… more time at home is an unnoticed blessing, as now we have all the time in the world to spend with our family and pets.
Stay safe, take care of each other…and wash your hands 😉 Love to you all! XO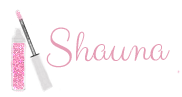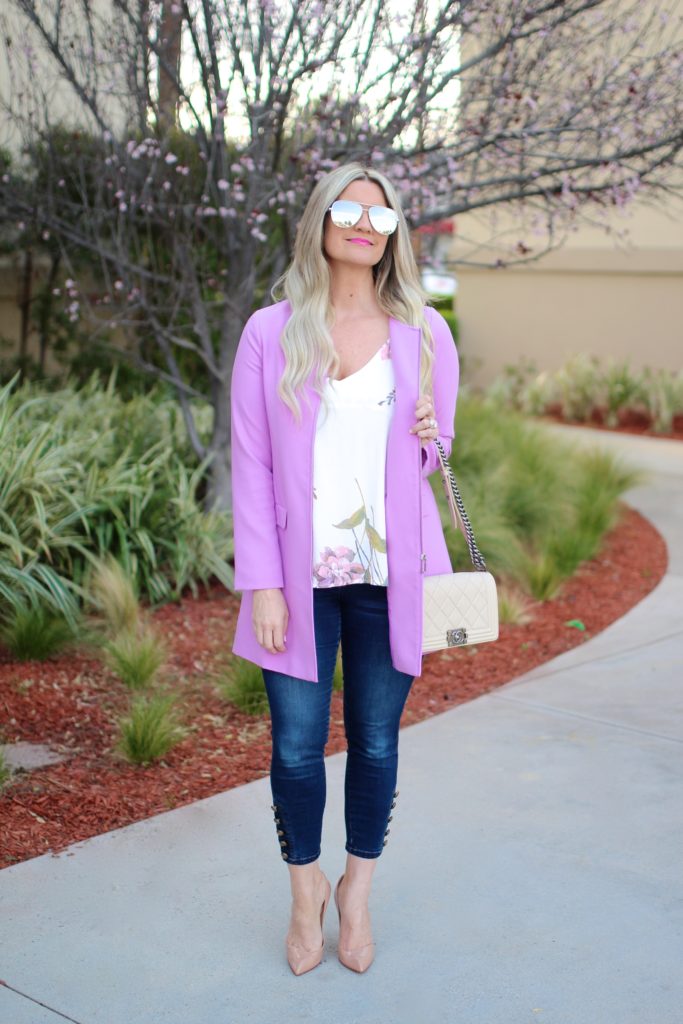 Coat: Alfani | Tank: Vici | Denim: old | Heels: Louboutin | Bag: Chanel | Glasses: Quay
Hoping if I wear Spring colors…the Spring weather will come?! 🙂
For the first time in a long time, we are in for about 7 straight days of rain. I know I should be all about the extra sunlight and warmer temps right now, but I'm looking forward to some wet weather! It's been months since the last storm. Definitely a fireplace, cozy cuddles kind of weekend ahead…
Happy almost Friday! See you next week-xo