Vest:
H&M

(

similar shorter version

)
| Top:
Lush
| Skirted Leggings:
Eileen Fisher 
| Heels: Express
(

exact

)
| Necklace: Chanel | Clutch: Asos | Glasses:
Prada
Love me an all black ensemble! This is the vest I actually wore when I met Diane von Furstenberg a few weeks ago. It was a HUGE hit. The DVF buyer actually asked me what designer's line it was from, and my answer was "Umm..it's H&M".  She was shocked! Just goes to show that you don't have to spend a ton of money to look and feel like a million bucks 🙂 
Hope you had a great weekend, and thanks for reading! XO

♥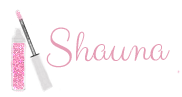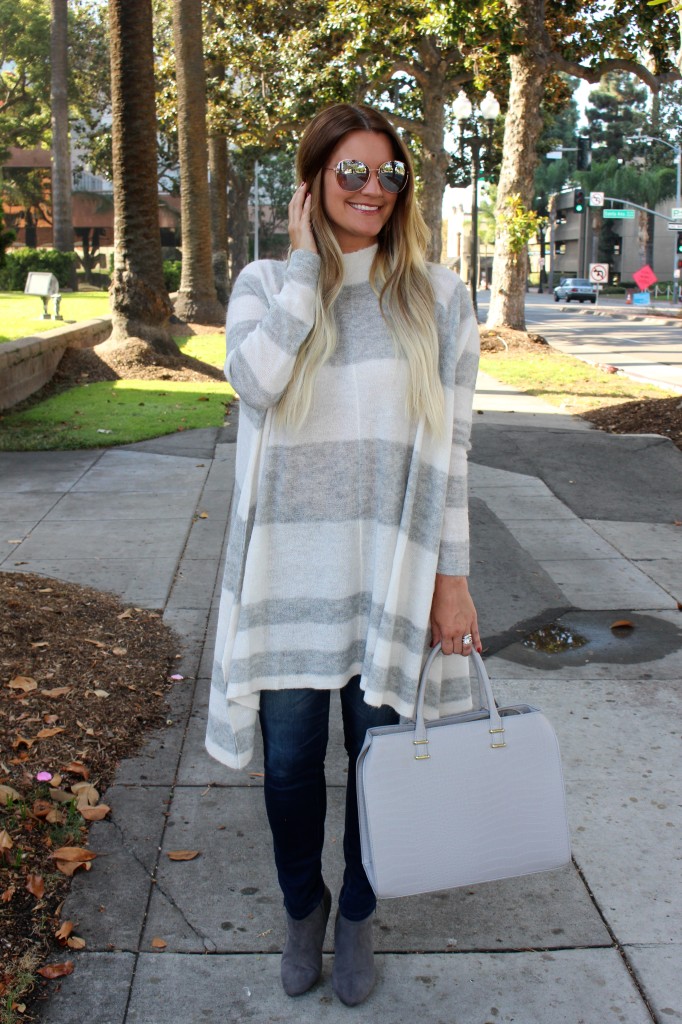 Sweater:
Free People

 (wearing an xs, very oversized!)
 | Denim:
(

similar

)
| Booties: Express
(

similar

)
| Bag: H&M | Glasses: old  
So I have probably found THEEE most comfortable sweater from Free People, and I have been wearing it nonstop. Besides the fact that it's super comfy, I love the fact that it's long and oversized which is perfect for those cold and rainy days or maybe those nights you eat too many baskets of chips and salsa (#lastnight – oops) 😉 
Hope you all have a fabulous weekend ahead! I'm attending StyleCon, which is a beauty and fashion event on Saturday. Should be a fun day! After that, my plan is junk food on the couch and snuggling with the pup 🙂 

♥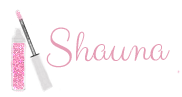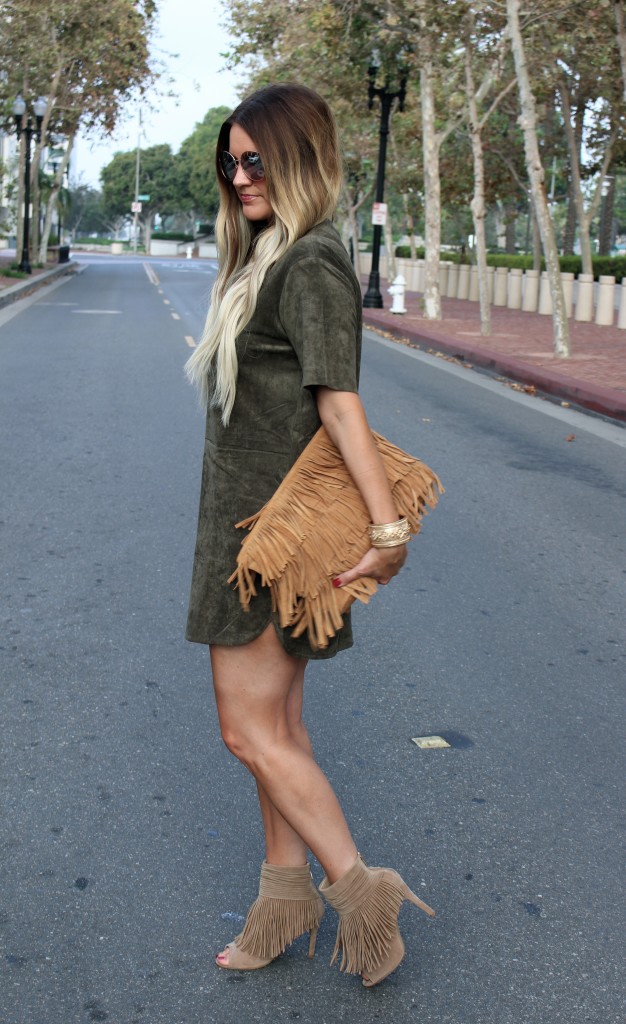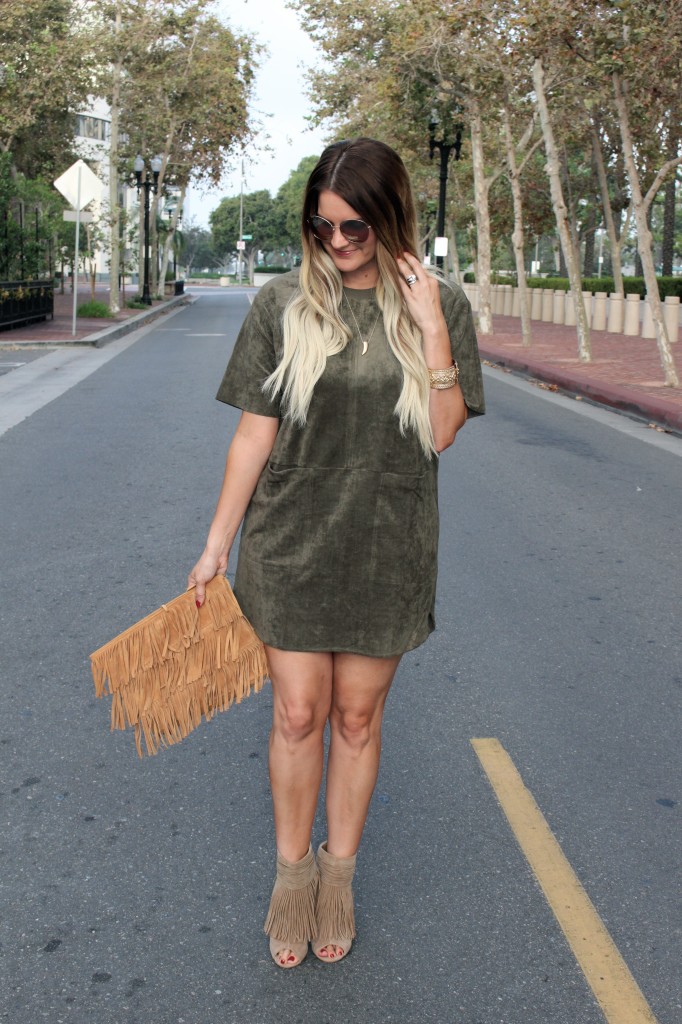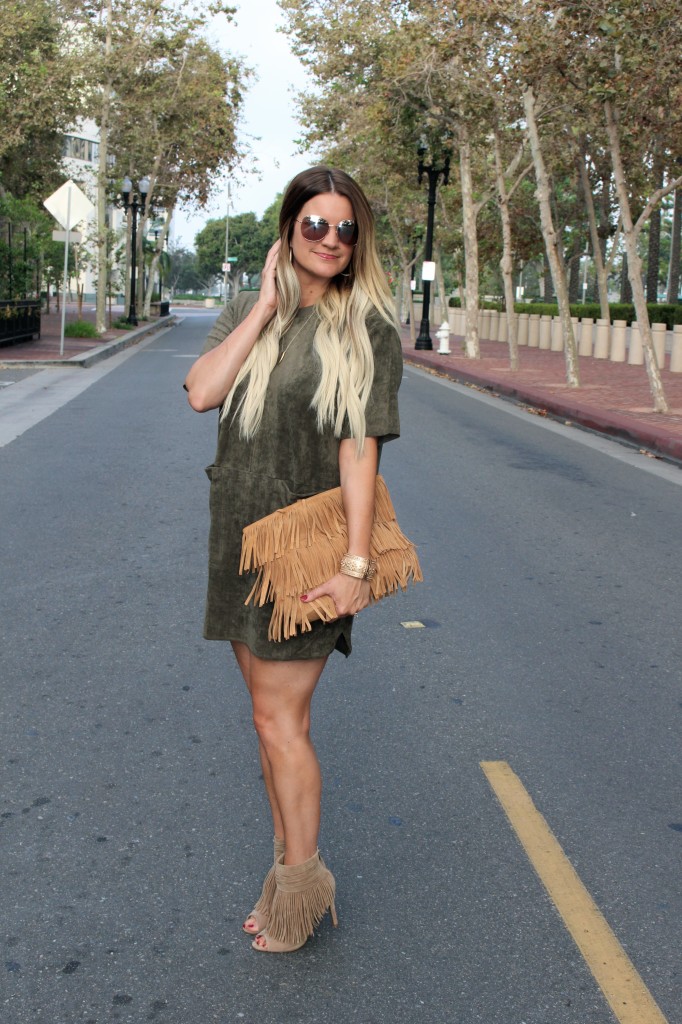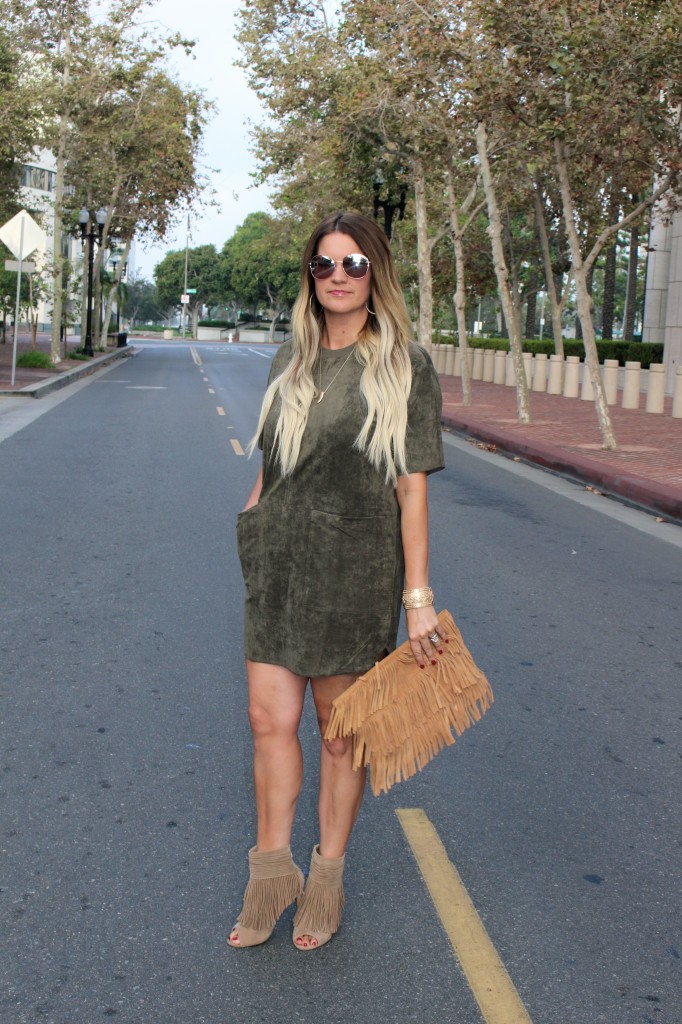 Dress:
Asos
| Booties:
Windsor
(
similar
)
| Clutch: Asos
(

similar

)
| Necklace:
Lulu's
| Glasses: old    
We were given the heads up at NYFW last spring that fringe would be huge this fall, and boy were they right! I couldn't be happier that my favorite embellishment is trending everywhere you look right now. This fun detailing adds both drama and femininity to any look, so it's no surprise that it's being used on practically every garment possible. Pairing fringe with this suede dress from Asos (can I say, OVERLY obsessed with this dress?!) was the perfect pairing for a chic fall look.
Have a fabulous week! 

♥