Jacket: BLANKNYC | Top: Lush | Denim: old (similar) | Boots: old (similar) | Scarf: Huxley + Harper  (similar) | Glasses: Quay | Clutch: Love Culture | Beanie: Topshop
I feel as though I've been wearing so many neutrals this winter, and I really needed to bring some color into my wardrobe! This is the famous BLANKNYC moto that was all the rage last year, and was another purchase for spring, but again – I couldn't wait. I just love these soft colors against the snow. Definitely gets me in a spring mood!  
Hope you all have a great week! Today is the first day I'm back to healthy eating and working out. While it feels great, I already miss chocolate. Send help…
Thanks so much for stopping by!~ ♥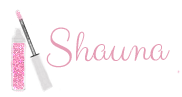 Jacket: NY&Co | Sweater: H&M | Leggings: LuLus | Boots: Forever 21 | Earmuffs: Surell (similar) | Scarf: old (found exact!) | Glasses: Ray-Ban
I scooped up this white moto right before Christmas, thinking I would bring it out for the first time in spring. But like a kid with a new toy, I just couldn't wait, so I packed it for our trip up to Big Bear over the holidays. I loved wearing it in the snow too, it was a nice departure from the typical oversized coat. It's on sale right now too (50% off!), so consider it a Christmas gift from me to you! 🙂
I hope everyone's holidays were wonderful! I mentioned last month in this post that my sister had gotten engaged. Well, our family got a great surprise when ANOTHER sister got engaged Christmas morning! It's going to be the most fun & exciting year for all of us, and I couldn't be more excited for them both. We had such a special holiday season as a family, it really could not have been any better!
Thanks for reading, and Happy New Year! XO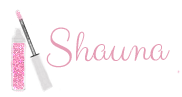 Dress: Lulu's | Coat: old (similar) | Heels: Steve Madden | Glasses: Quay
Wishing you beautiful moments, treasured memories, and all the blessings a heart can know. Happy New Year to you all! XOXO
♥♥♥