Dress: NY&Co | Heels: DSW | Clutch: Steve Madden | Glasses: old (similar)
My 3 favorite words go something like this:
Stretchy. Denim. Shirtdress.
YES!! (insert praise hands emoji here).
Finally, a fresh way to wear denim this spring. What a perfect way to spruce up a basic, right? This dress has all the comfort of your favorite pair of blue jeans, along with the stylish ease of a spring dress. And right now it's 30% off with all sizes still available. I swear, you will love it!
This weekend we've got some really nice weather headed our way, so we are taking the bikes out for a ride both days. I'm working on doing a post next month with my electric bike, so y'all can see how cute she is! 🙂 Have a great weekend!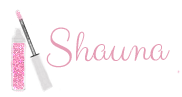 Jacket: BLANKNYC | Top: Lush | Denim: Forever 21 | Heels: Steve Madden | Bag: old (similar) | Glasses: Quay
The first day of spring is officially 2 weeks away, so it's time to bring those soft pinks, baby blues, lavender purples, mint greens and honey yellows out of your closet. These soft wardrobe hues are one of my favorite things about spring (OK, tied with Cadbury Eggs). I gravitate towards wearing head-to-toe white a lot of the time, and then add in a few of my favorite pastel pieces.
Speaking of which…our favorite moto is back, and this time it comes in the prettiest periwinkle blue. Could you die?! OBSESSED!!
Thanks so much for reading! ♥♥♥♥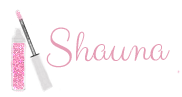 Blouse: Vicci – sold out (similar, similar) | Denim: H&M | Moto Jacket: BLANKNYC (similar) | Heels: Call it Spring | Bag: NY&CO | Glasses: Quay
Do you all have a pair of heels that are without a doubt, your absolute favorite? Pretty safe to say, these are mine ⇑.  I realized that I've worn them in almost every post lately (8 out of the last 10 to be exact!). Not only do I have them in black & nude, but I went a little crazy last spring and purchased them in every pastel color they made also (see here). Oops…
What I love about them is that they are the perfect height and actually really comfortable. And right now, they are on sale for… $20! If that's not a reason to make them YOUR favorite new heels too, I don't know what is 🙂
Hope you all have a great weekend! We are a having a little girls day on Saturday (all 4 sisters and Mom) to see which wedding dress my little sister has picked! I'm so excited to see her in it, but have a feeling I'm going to be a basket case at the same time. Hopefully a little champagne will fix that right up 🙂 XO