Blazer: old (similar) | Tank: Eileen Fisher | Shorts: Topshop | Heels: Steve Madden (similar) | Glasses: Quay
With all of the pastels I've been sporting lately, not gonna lie – it felt good to be back in black. The funny thing is, black is actually my favorite shade and most of what I wear in my daily life at the office is mostly black… all day everyday.  I've been trying to be better at not wearing so much of it on the blog, which is why I think I've gone a little crazy with all of the colors lately 🙂
Thank you for stopping by, and I hope you have a great weekend!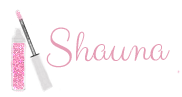 Dress: Asos | Bag: Etsy | Heels: Charles David | Glasses: old (similar)
The second I spotted this dress, I knew it was game over. Done. Dead.
Between the lace, the colors and of course THOSE SLEEVES, I was in a no-win situation, and this little one was coming home with me whether she liked it or not! And can we talk about this bag? It's another Etsy find, and also comes in turquoise…I'm thiiiiiis close to buying that one too 🙂
I just wanted to thank you guys for all of your sweet comments on Thursday's post! It was so fun to share things about myself, and then read what I have in common with a lot of you too! Good to know I'm not the only one who eats candy like it's food group (and shocker – I'm eating a Snickers as I type this).
Thank you for reading, and have the best week! XO