Top: Nordstrom | Denim: H&M | Heels: Steve Madden | Glasses: Tom Ford | Bag: YSL (love this dupe in black for only $45!)
This top was one of my favorite #Nsale finds back in July. It was a tough choice between the 3 color options, but in the end the blue combo won out because I just loved how it looked with denim. The black/white version has finally been restocked, but I'm sure will sell out again fast…you know how that goes!
What are your plans for the weekend? My Grandma is turning 93, so we are going to celebrate her on Sunday. Just a little lunch all together and I'm sure a bunch of talk about the Dodgers. She is the ultimate NUMBER ONE fan. Not kidding. She knows every stat about the team, all the way back to Spring Training, which was in March! I just adore her humor and strong, positive attitude. I only hope that I will age with such beauty & grace…
Thanks so much for reading -XO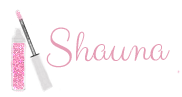 Top: Arizona – 3 color options (orange, ruby, blue) | Shorts: Old Navy | Boots: old (similar) | Bag: Rebecca Minkoff | Glasses: Gucci
And just like that, we're a few days into September.
September for me means: the start of fall, leather jacket weather, leaves, sweater weather, and the start of chili season (Mom, I'm looking at you!). Of course I love summer and am sad to see it go, but I'm excited to savor my favorite time of year.
How about you? What's your favorite month?
Thanks for reading!