Top: Tommy Bahama | Denim: GUESS | Boots: Forever 21 | Bag: Vicci | Scarf: Asos | Glasses: Forever 21
For as long as I can remember, I've always wanted to go to a "real" pumpkin patch. Sure, we have plenty of those parking lot patches next to every grocery store, but where could I go that had pumpkins still growing on the vine? Enter Tanaka Farms! Visiting the farm has been on my fall bucket list forever, and luckily is only 20 minutes from the house! Depending on the season, they offer strawberry tours, watermelon picking, Christmas tree farms, and of course – those cute little punkies. Between the wagon rides, petting zoo and finding our pumpkins, it was the perfect fall afternoon. Plus, did you see I made a new friend? ↑ 🙂 
Have you gone to the patch yet? It's seriously my favorite thing to do. Have a great week!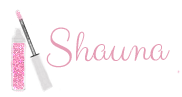 Sweater: H&M (in stores, can't find it online yet!) | Skirt: Urban Outfitters | Bag: love this | Heels: Louboutin | Glasses: Quay
 We're in the beginning of my favorite month of the year, which means cozy knits, leather skirts and the ability to layer a coat on top. True, they are pieces we can wear all year long, but they feel the best in October because it's crisp, cool and perfectly comfortable. 
I have to say that I'm beyond ready for this week to be over. It's been pretty rough dealing with what happened in Vegas. This one made me sob. This one felt extremely personal. Las Vegas has been like a 2nd home to me my entire life. We were just at the Mandalay for my sister's Bachelorette party 2 months ago. While I may not have known any of the victims personally, I have plenty of friends who did, and my heart is so, so heavy for all of them. I'm just at a loss on what to feel and what to write…
On a lighter note, I'll be back on Monday with our trip to the pumpkin patch. Those little guys make everything better, right? At least for me, they help! 🙂 XO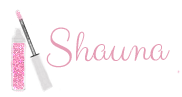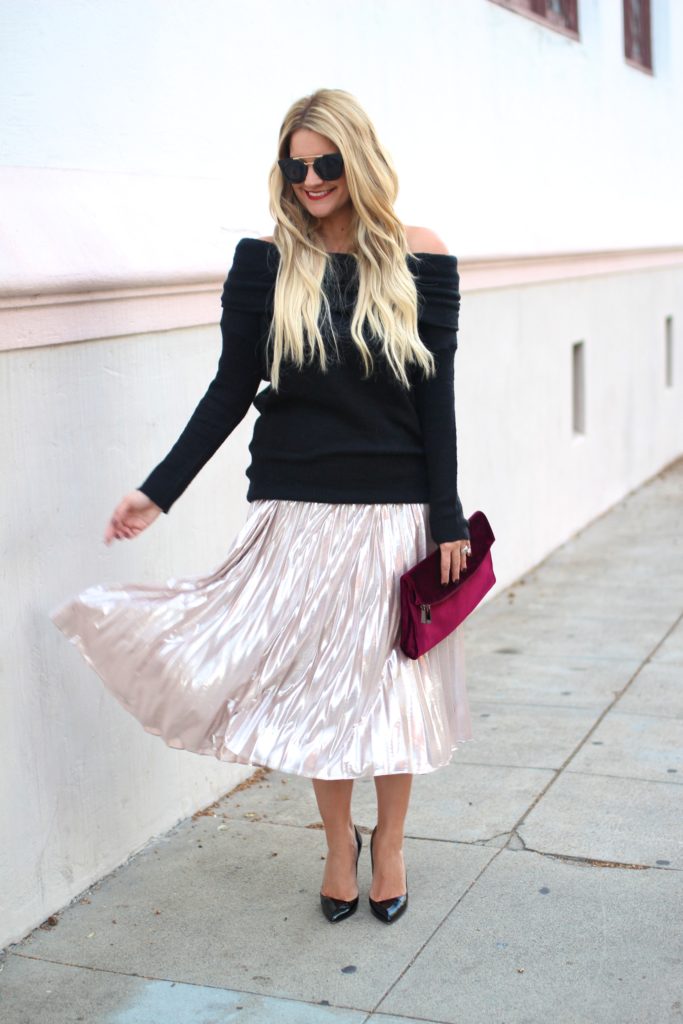 Sweater: Walmart | Skirt: 1. State | Heels: Christian Louboutin | Clutch: old (similar, similar) | Glasses: Prada
I apologize now for all of these pictures being basically the same, but I COULD not and WOULD not stop shimmying in this skirt! The way it catches the light is amazing! And there is no photo trickery here either. It looks like this when you're simply just walking in it. I couldn't believe I found this gem for under $100 (and all sizes still available!). Can't wait to style it for the holidays too…
Thanks so much for stopping by!