Cape: Lavish Alice | Top: old (similar) | Skirt: old (similar) | Boots: Forever 21 | Glasses: Quay | Bag: Gucci
Say hello to one of my favorite fall pieces, this cozy cape that I grabbed from Lavish Alice. I love that it adds instant glamour to an outfit, even in something "casual" like a wrap blouse and skirt. When dressed up, it's taken to a whole other level!
As much as I love the cape, I'm pretty sure the bag steals the show. The reality is, I went back and forth a million times on it because since it's velvet, I knew it would only be used as a fall/winter accessory…but I'm so glad I bit the bullet and got it. There was a special meaning behind purchasing it too, which makes it all the more special to me. 
Have a wonderful week! Thank you so much for stopping by! -xo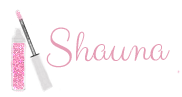 Vest: old (similar) | Sweater: H&M | Skirtted Leggings: QVC | Booties: Charlotte Russe | Glasses: Quay | Beanie: old (similar) 
I'm not sure why these photos have a blue tint to them. It makes me sad and frustrated because I can't figure out why it happened or how to fix them. The colors were SO pretty and SO bright that day too!
We escaped the heat last week and drove up the mountain to Big Bear Lake to enjoy the cooler air and fall colors. While it was in the 80's at home, we were loving the cooler temps in the 30's and 40's! You don't know how excited I was to see the snowflake next to the temperature gage in the car. LOL. It's the little things!
Have a great weekend!