Coat: Shein | Sweater: Express | Leggings: Target | Boots: Forever 21 | Beanie: old (similar)
* * *
It's never too early to start thinking about Valentine's Day!
While chocolates and roses are always important, the fashion has always been one of my favorite parts. Whether it's a fancy dinner out or popcorn and a movie at home, I always think ahead to what I'll be wearing.
This coat would be just perfect in the days leading up to or for your actual V-Day plans…whatever they may be!
Have you already started making plans on how you'll be spending it this year? -xo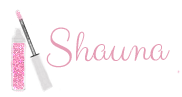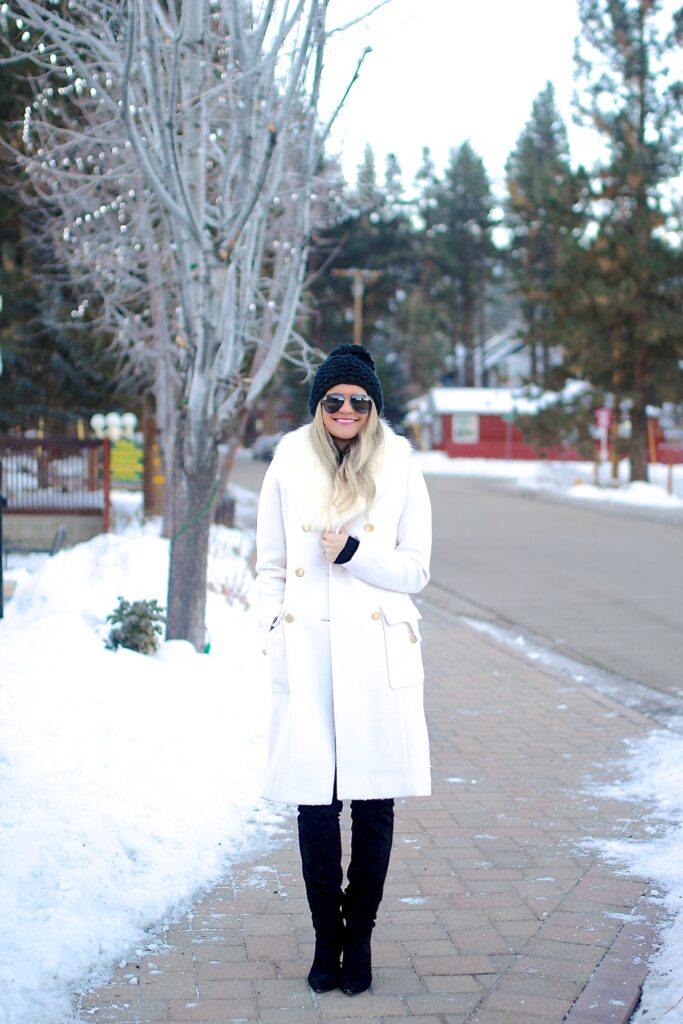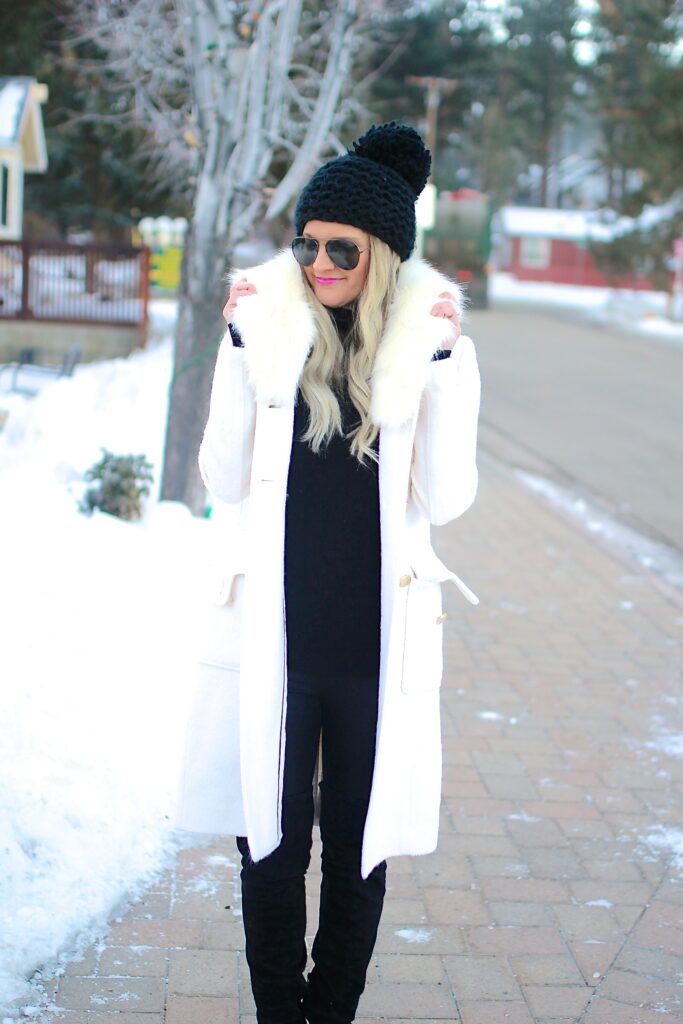 Coat: Guess | Top: Express | Pants: Target | Boots: Forever 21 | Beanie: old (similar)
* * *
Who says you can't be glam in the snow?
Let's be honest; no matter where I am, I always love adding a touch of texture to my look. What better way to achieve that than faux fur? Granted it blends in with the snow, but wow did it help keep me warm!
Thanks so much for reading. Enjoy the first weekend of this new year!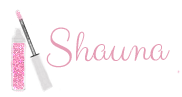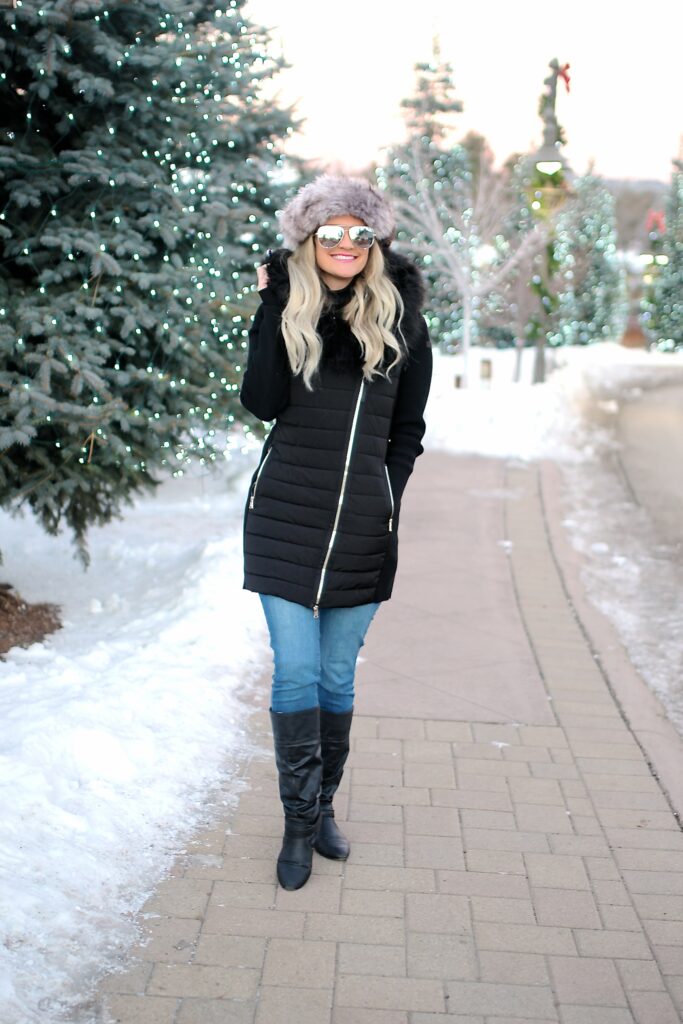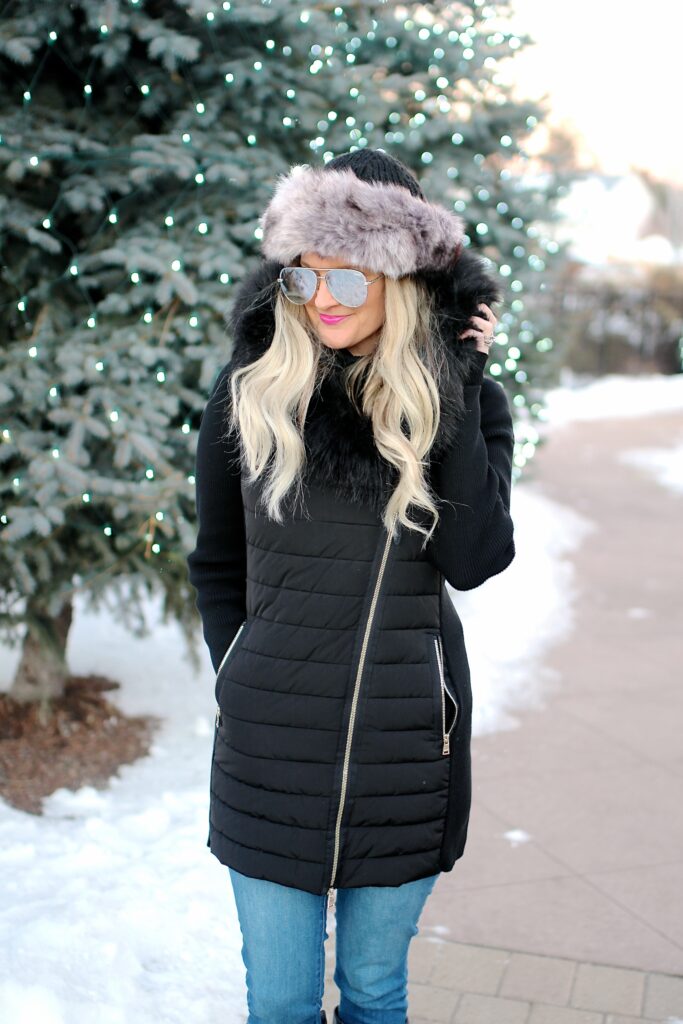 Coat: Calvin Klein | Denim: New York & Company | Boots: old | Glasses: Quay | Beanie: Bloomingdales (in-store)
* * *
16 degrees.
That's how cold it was when we were up in the mountains. Needless to say, I was so happy to have my puffer coat with me! It's back in stock again this year and now available in 7 colors (and on major sale too!).
I hope you all enjoyed the holiday season and are ready to start fresh again in 2022. The years are flying by, right?
Happy New Year! See you Thursday! XO