* * *
Cookies are pretty much the best part of Christmas, right?
Whether you're making them for a party, Santa, or just a cozy night by the fireplace, there's always a reason to whip up a batch during the holidays.
Here are a few of my favorite festive recipes.
Enjoy!
Frosted Peppermint Brownie Cookies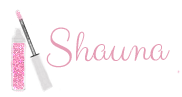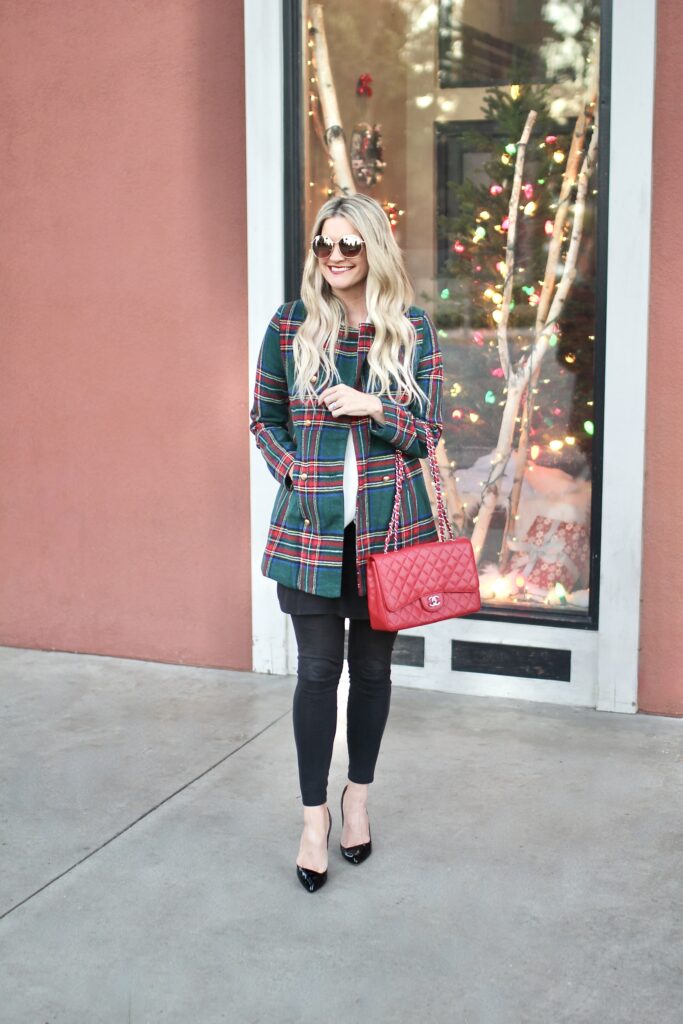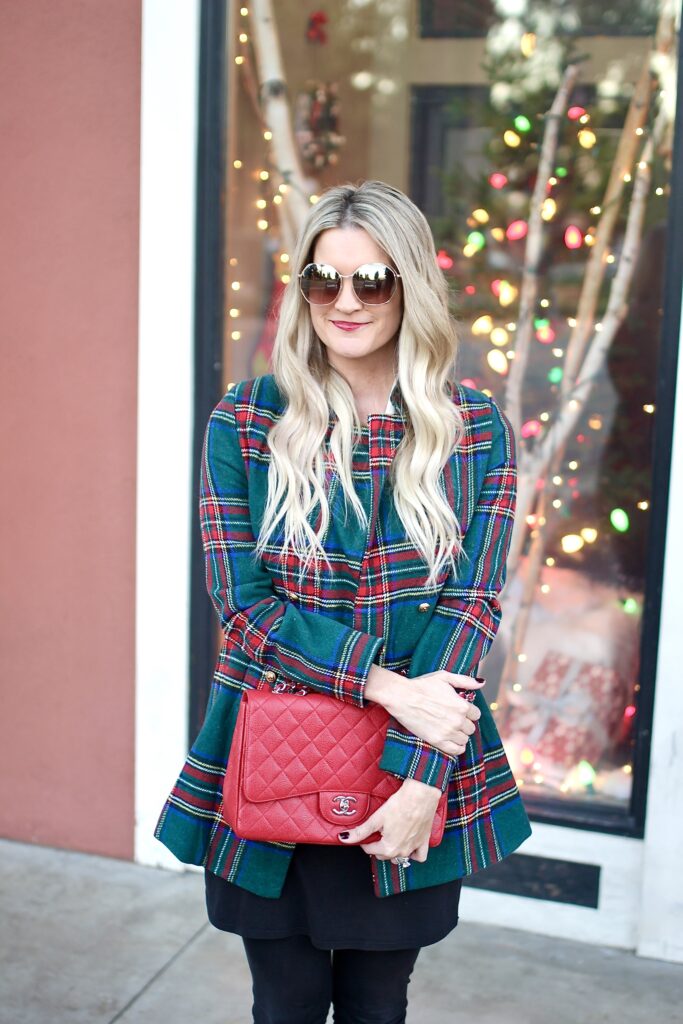 Coat: Mint Julep Boutique
***
Green has been a long time favorite of mine, and around the holidays I find there are so many great green options – for the party goer, for gifts, for just about…everything!
But my favorite will always be a cozy coat with an emerald hue, sprinkled with holiday colors to help make it merry!
Hope you all had a wonderful Thanksgiving, can't wait to share more holidays looks with you in the coming weeks! xo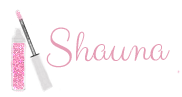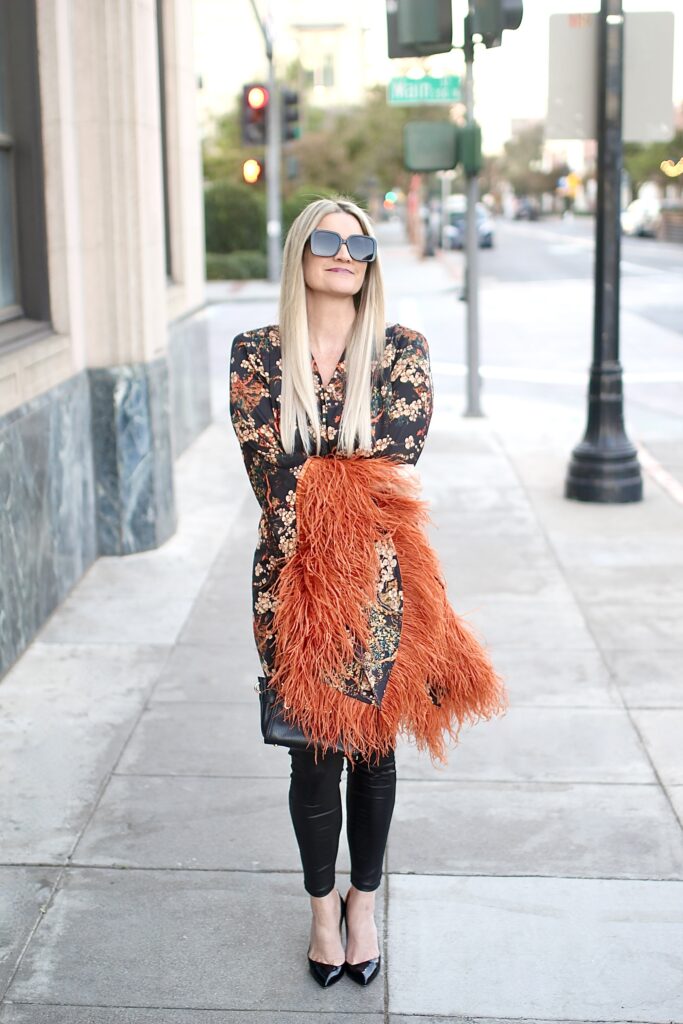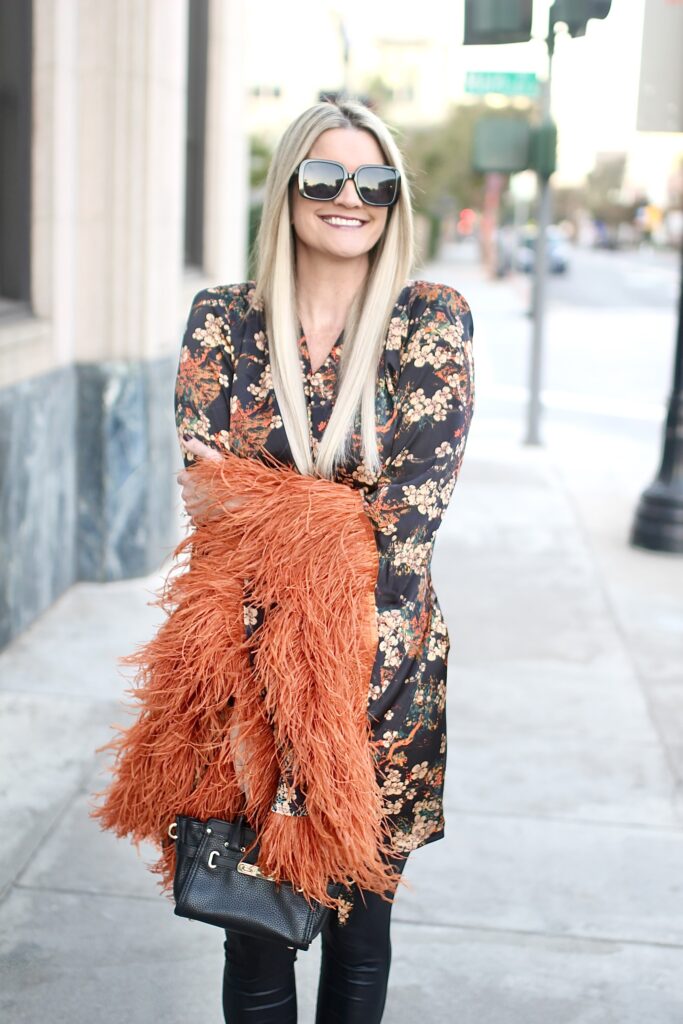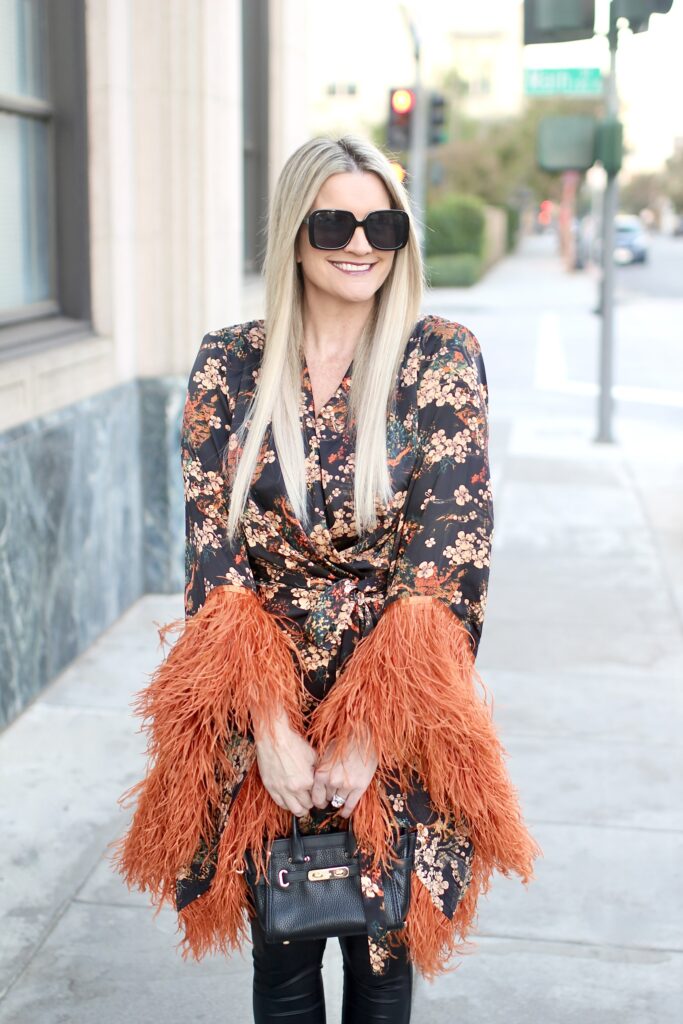 Dress: Revolve
* * *
It's Thanksgiving week, which means it's officially party dressing season!
Think embellishment, feathers, fringe, glitter and bows! Whether you're that EXTRA guest who is clad head to toe in colorful sequins or super girly in all the festive feathers, let's make this a party season one to remember!
I hope you all have a wonderful Thanksgiving. So thankful & grateful for you all! xoxo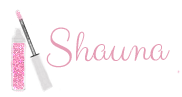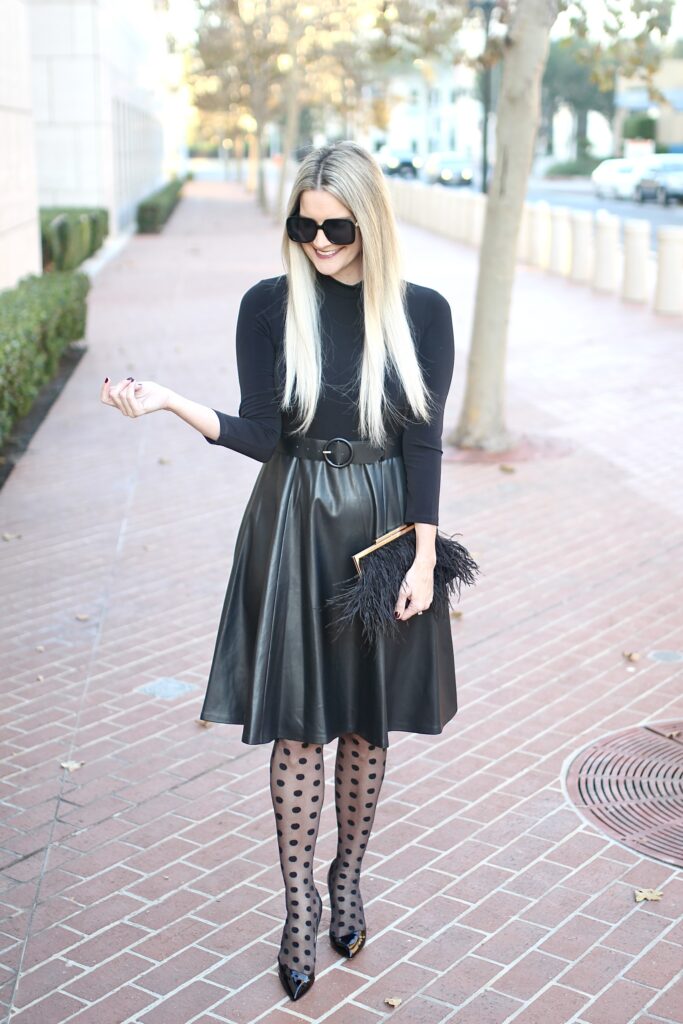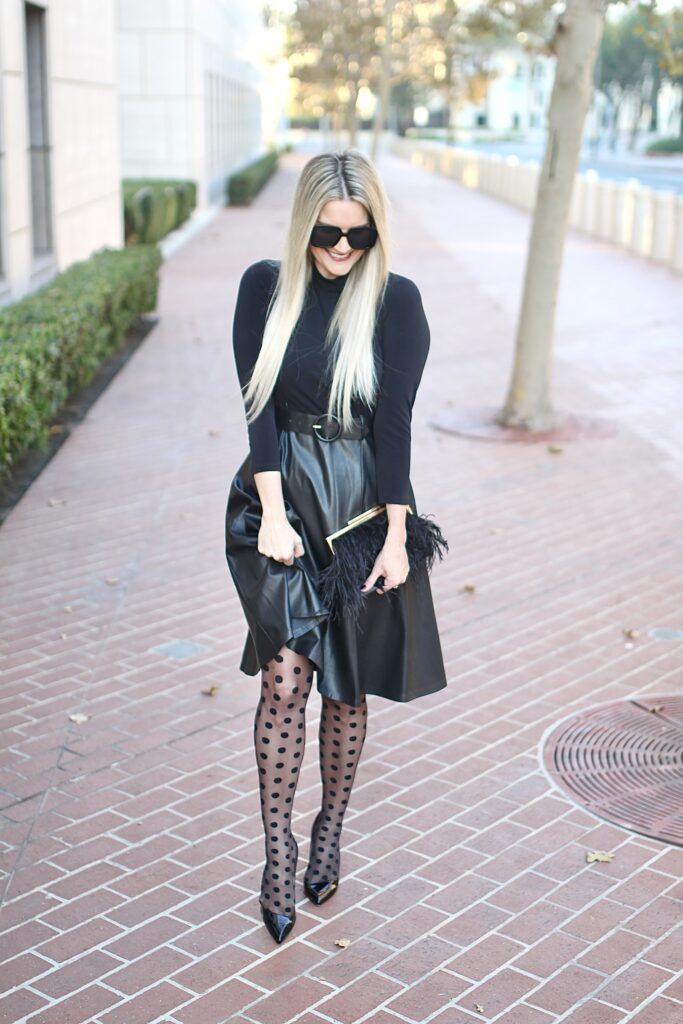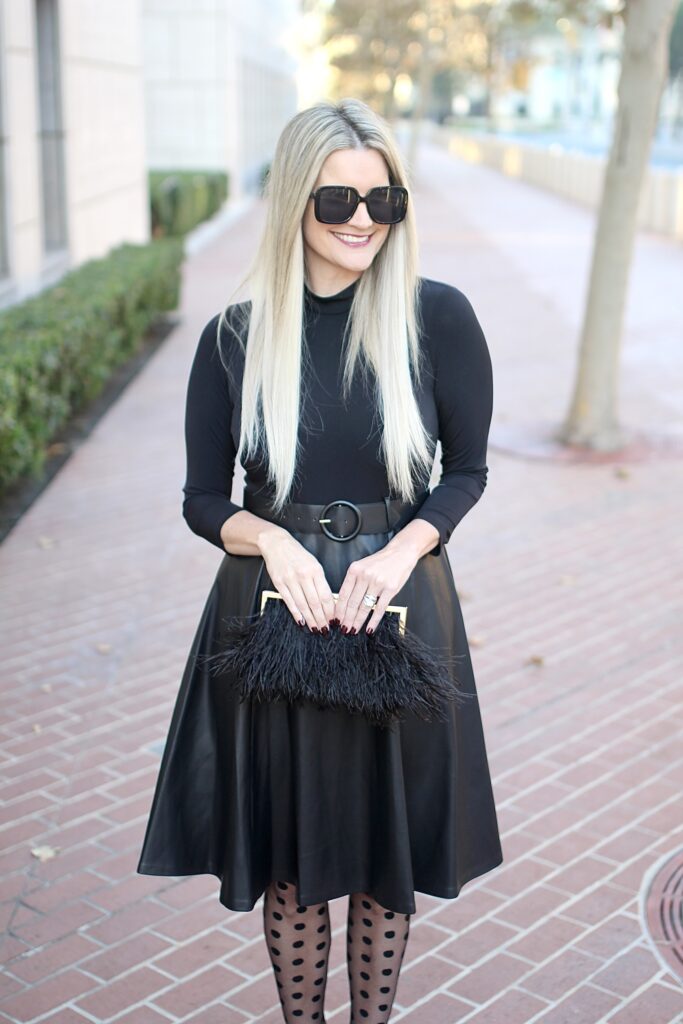 Dress: Calvin Klein
* * *
I don't always wear color – SHOCKING, I know 😉
I'll always have love for bolds & brights, but when Fall rolls around I love anything black.
And while a black dress is a classic fall staple, I always like to kick it up a notch, which is why I wanted this dress! The bottom leather portion is so super chic.
Thanks for stopping by, have a wonderful weekend!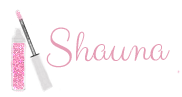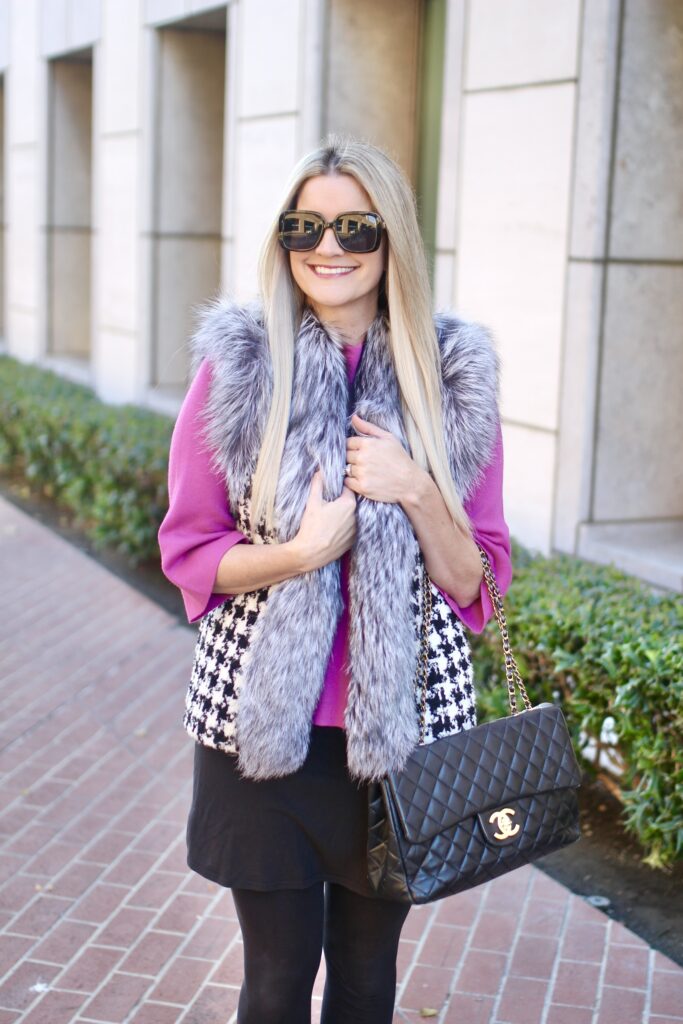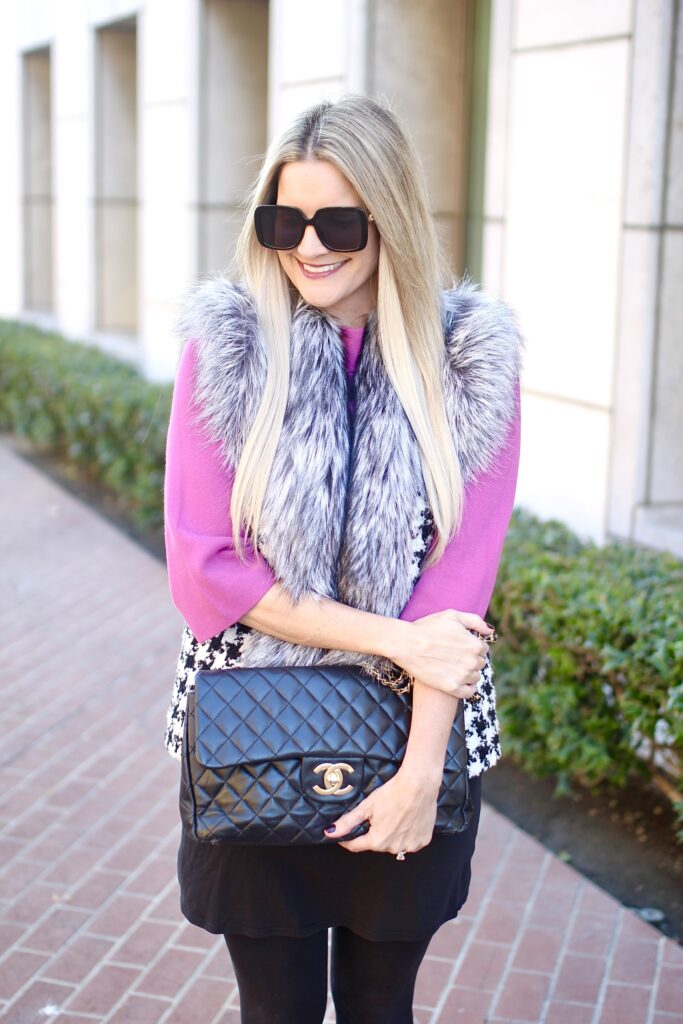 Vest: Jessica Bara | Sweater: Mint Julep Boutique
***
A pop of pink to start the week!
The best way to brighten up a Monday, if you ask me 😉
Thanks for stopping by and checking in xo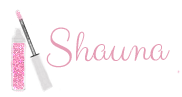 ♥ Best stocking stuffer ideas
♥ Easy Christmas cocktails to get you in the holiday spirit
♥ Gifts for dogs and dog lovers that deserve a round of a-paws!
♥ Love this for a festive date night
♥ My favorite cozy Christmas blankie
Have a great weekend!