I realized as I was about to publish this, that I forgot to include the links back to each original post! Blame it on holiday brain, I think. So, if you have a question on any of the looks, let me know in the comments, and I can tell you where to find the post…
I want to say thank you SO much for reading and continuing to inspire me each week. I am so appreciative that you continue to take time out of your busy days to visit this blog. It's been a wonderful year, and I'm looking forward to 2017 and all of it's fashion possibilities. 
Hope everyone has a safe and wonderful NYE, whether it includes sequins and fur, or just spending time with your loved ones at home in your comfies! 
LOTS of love to each of you as you ring in the New Year! Wishing a mega fun and safe night! -XO ♥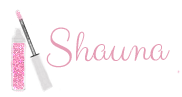 Vest: Zara (similar) | Blouse: Asos | Pants: Eileen Fisher | Heels: Call it Spring | Glasses: Quay
I've always loved playing with textures, and as soon as I tried on this blouse, I knew I wanted to pair it with my favorite vest from Zara. I love the layered look of the pleated sleeves too. Oh, the DRAMA! ♥
I want to wish a Merry Christmas to each and every one of you! Thank you for your continued love and encouragement this past year, I am so thankful and blessed. I hope you all have a beautiful weekend with those that you love. Lots of love to you and yours! -XO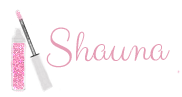 Moto: BLANKNYC | Sweater: H&M | Denim: old (similar) | Boots: Forever 21 | Scarf: Shoptiques | Glasses: Quay | Beanie: old (similar)
I have to admit, I'm really going to miss these festive backdrops! They've been so much fun to photograph. All the pretty colors and trees make me so happy 🙂 Another thing that makes me happy? Plaid scarves! I love that you can wear different variations of them thoughout fall/winter, but I think they always just look a tad more special during the holidays.
Thanks so much for stopping by, have a great week! -XO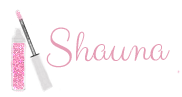 Coat: Asos | Sweater: H&M | Denim: old (similar) | Boots: Forever 21 | Bag: Asos | Glasses: Quay
It's not very often I get to wear any of my faux fur pieces, but when the time finally presents itself – you better believe I'm gonna bring them out in full force. We've been getting some cold and rainy days here lately, and I could not love this weather more!!
Thank you so much for reading, and have the best weekend!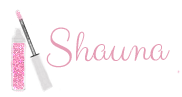 Jumpsuit: Haute & Rebellious (similar, similar) | Clutch: Halston | Glasses: old (similar) | Wreath: Pier 1
A jumpsuit is a refreshing departure from your go-to LBD, so if you're stuck on what to wear for an upcoming holiday party, they are always my favorite choice. Nothing beats wearing a one-piece that instantly places you into the fashion forward category. I'm not a huge jewelry person, so I kept the look simple and clean. The old saying goes "less is more", so with a stand out jumpsuit like this one, the bold red color will do all the impressing for me 🙂
Thank you all so much for reading. Can't believe Christmas is getting so close…and how behind I still am!! XO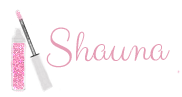 Top: Lush | Pants: Nordstrom (similar)| Fur: Stich & Pieces (similar)| Heels: Call it Spring | Clutch: old | Glasses: Ray-Ban
I know, I know – I can't seem to stop with all the holiday looks! But it's such a fun time of year to bring out all of the pieces you can truly only wear right now. Like this over-the-top look of fur paired with sequin pants. Totally acceptable in December. July? Not so much 🙂
In the past I've tried to stay away from these type of pants or leggings because the sequins always scratched the heck out of me while wearing them. But this pair from Nordstrom fit more like a jogger, so I was pretty much sold.
Do you guys have any fun plans for the weekend? We are getting our tree for the first time from a local tree farm. As in bring your saw and cut. Kind of excited to see what it's all about!
Thanks for stopping by~XO