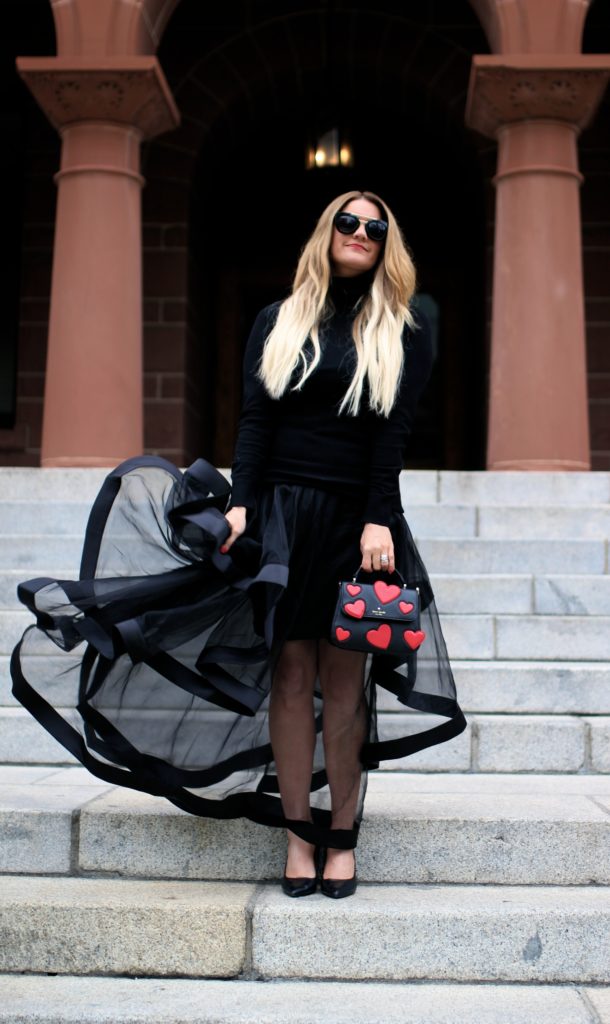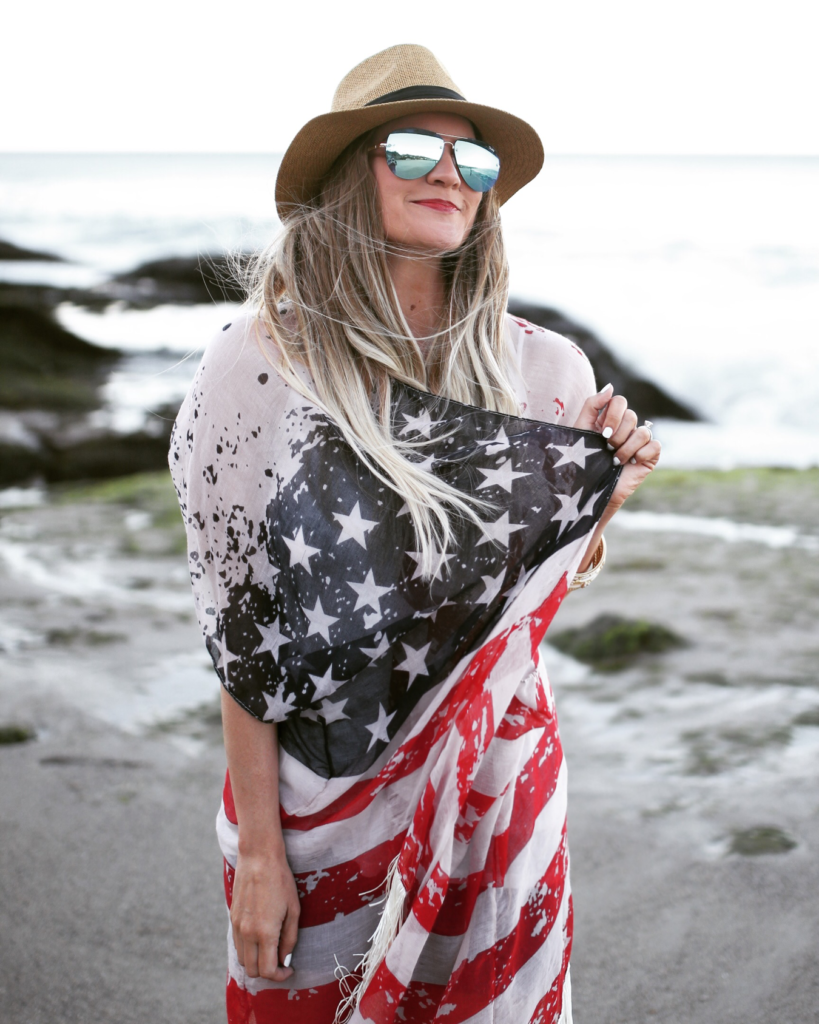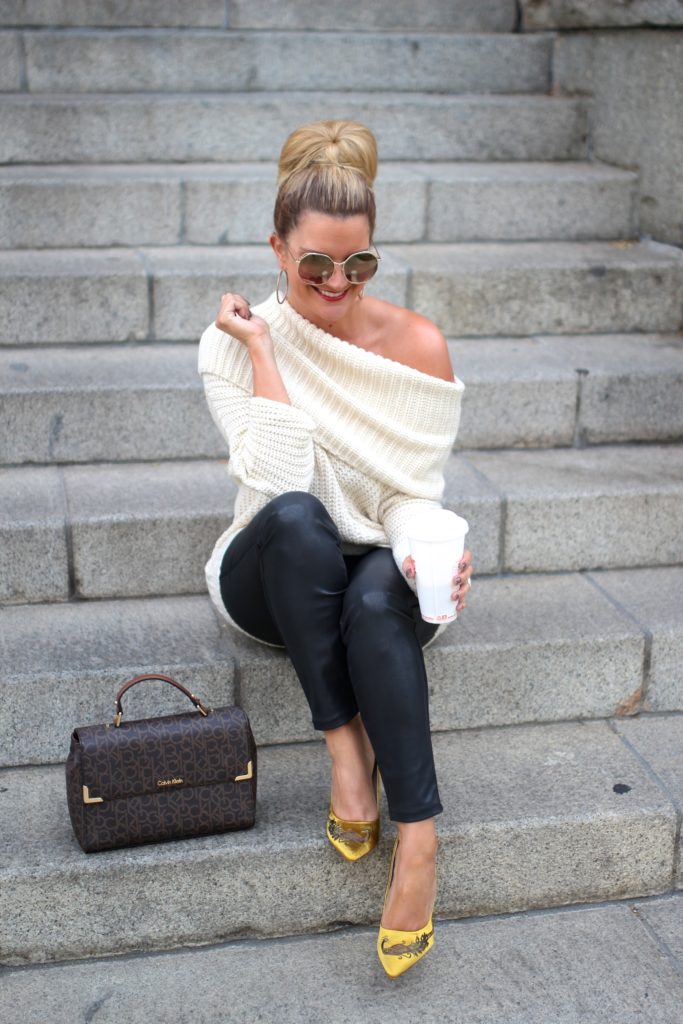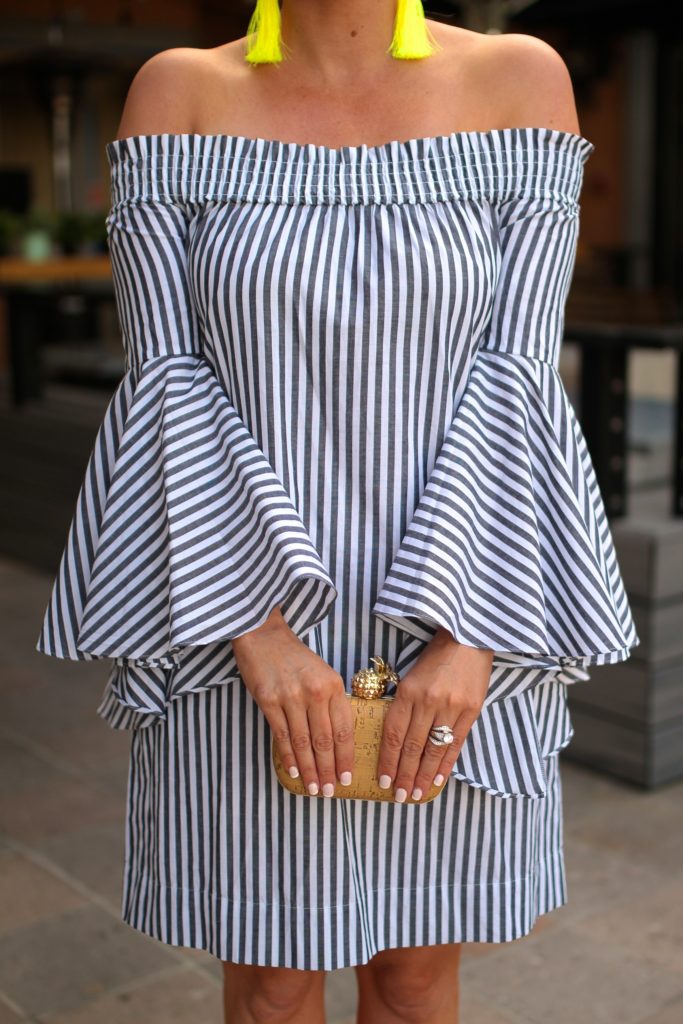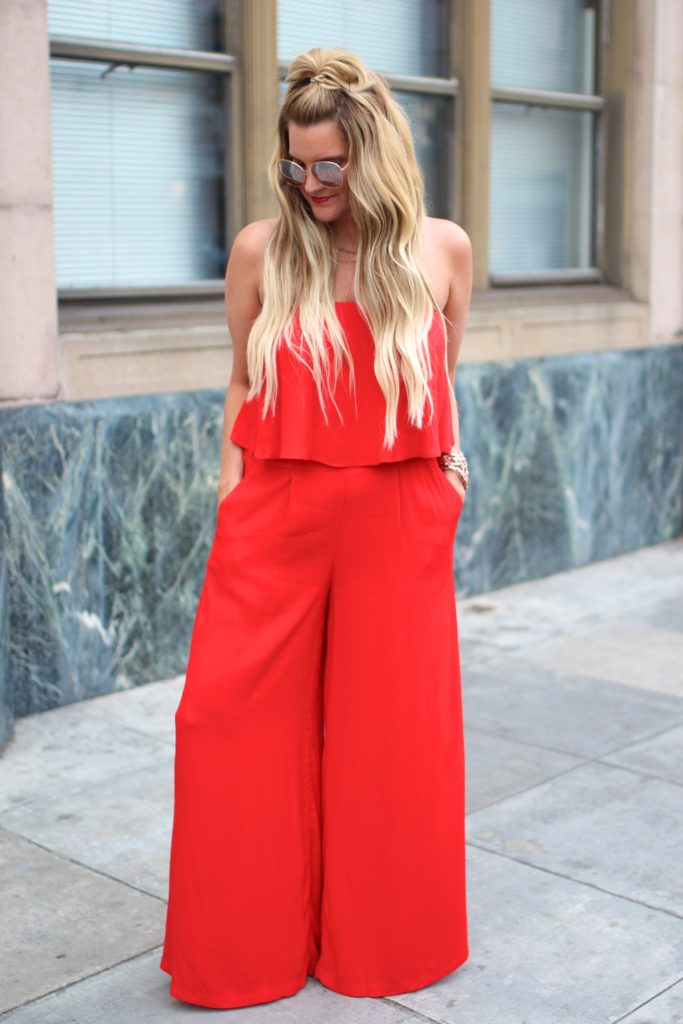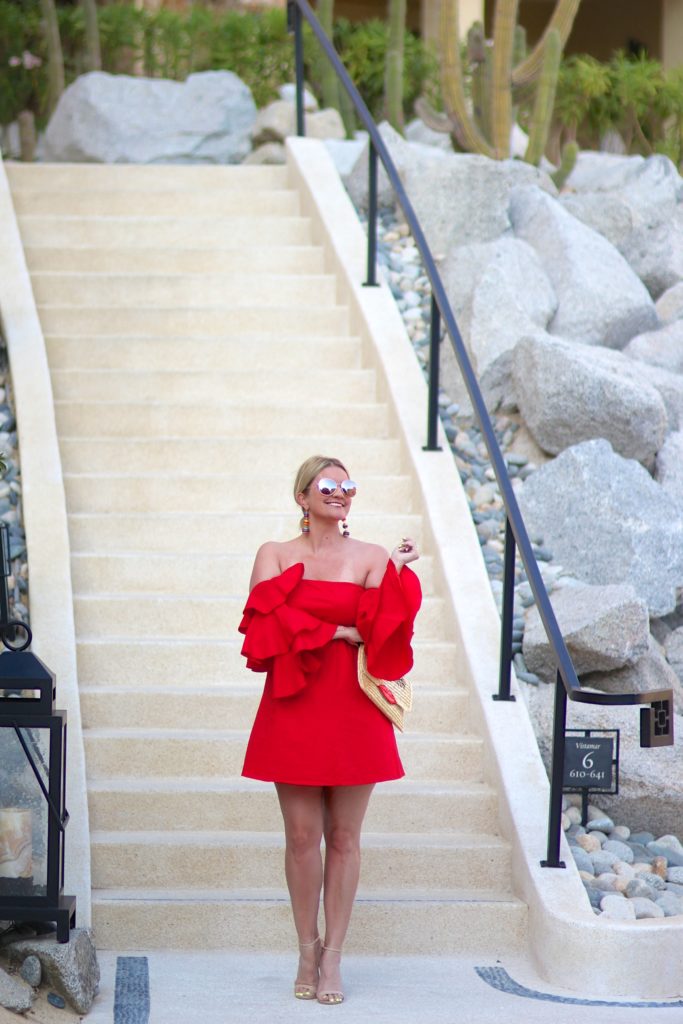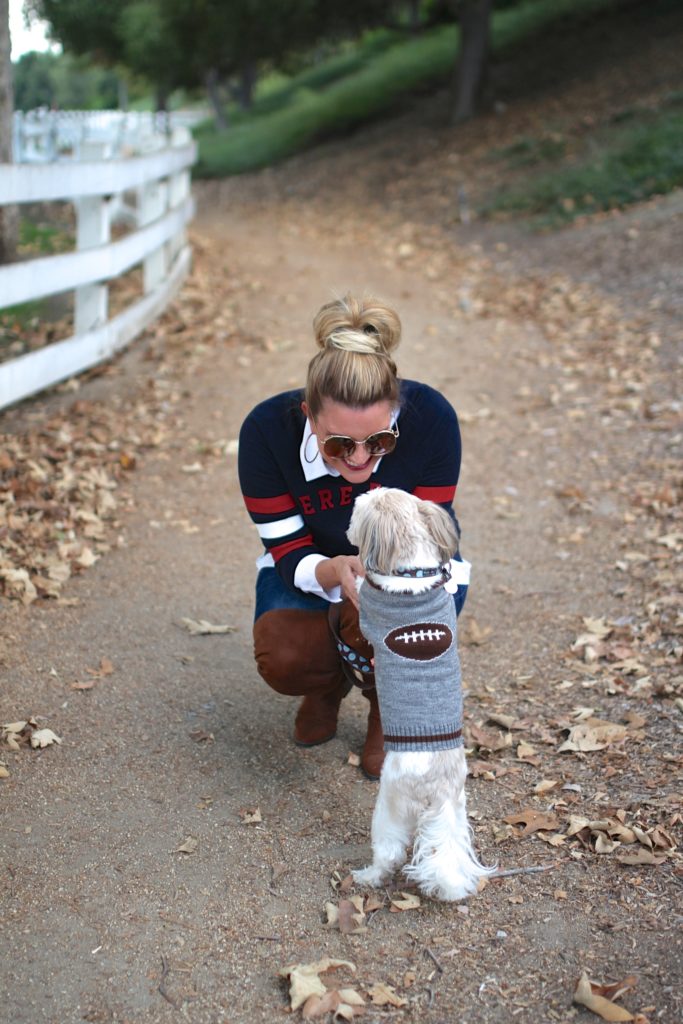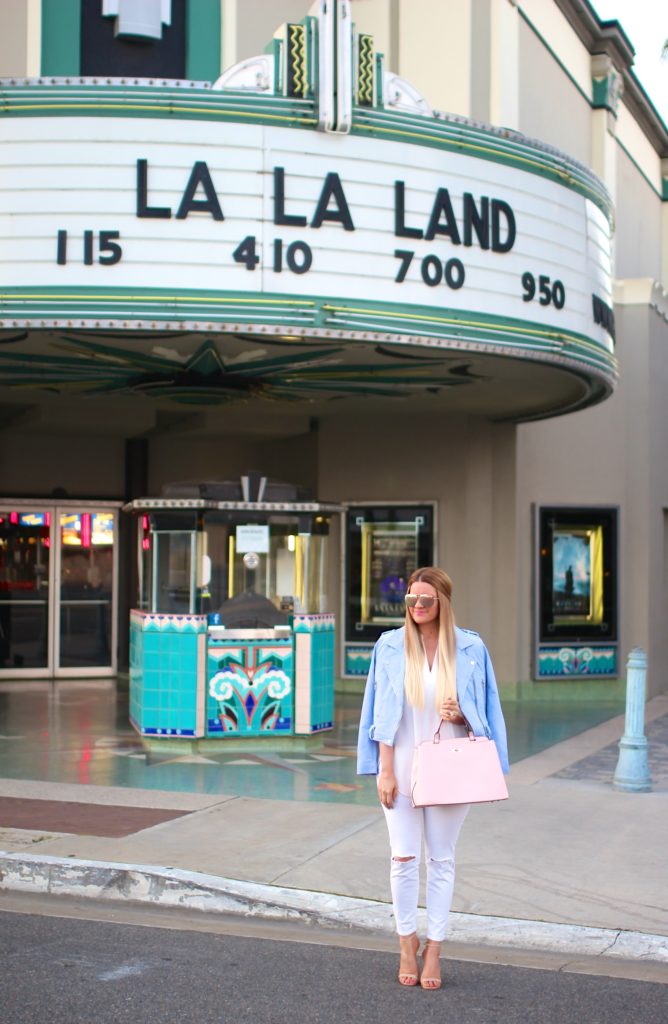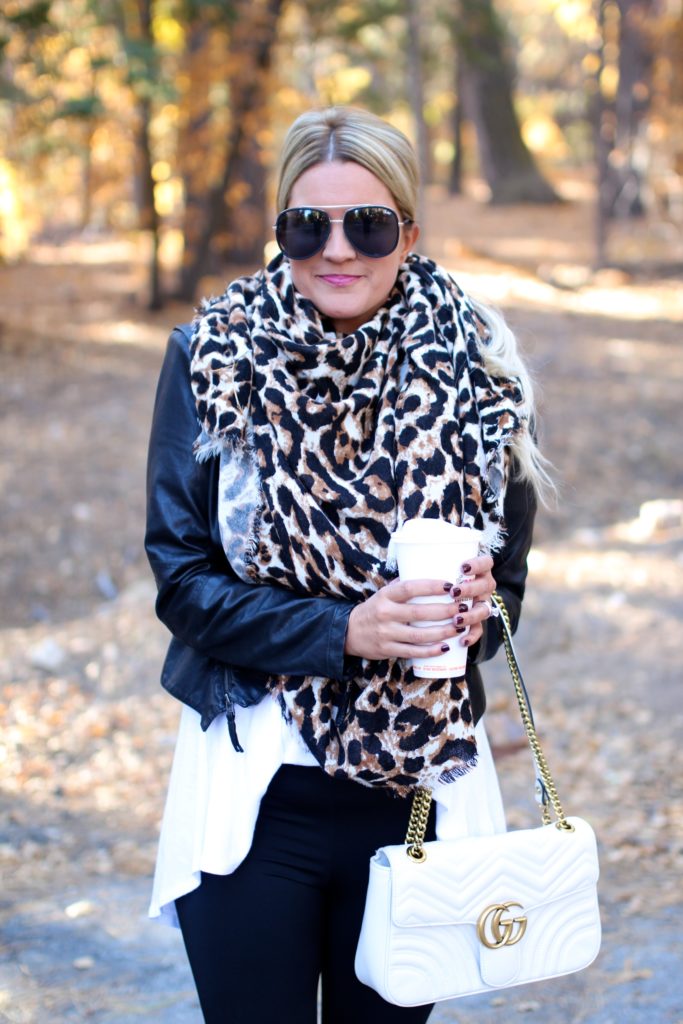 And just like that…we're looking at the end of the year. Here's to celebrating all that was in 2017 and looking to the future. May 2018 be your best year yet! Thank you for making this year one of my favorites. Have a fun and safe holiday!
LOTS OF LOVE! XOXO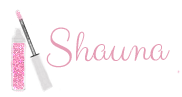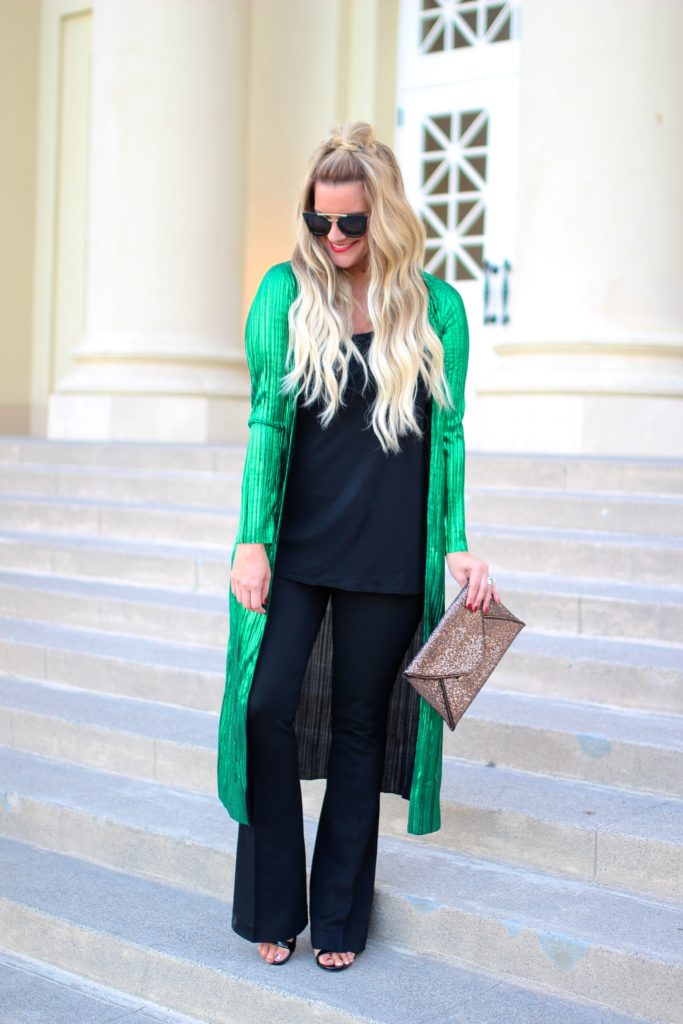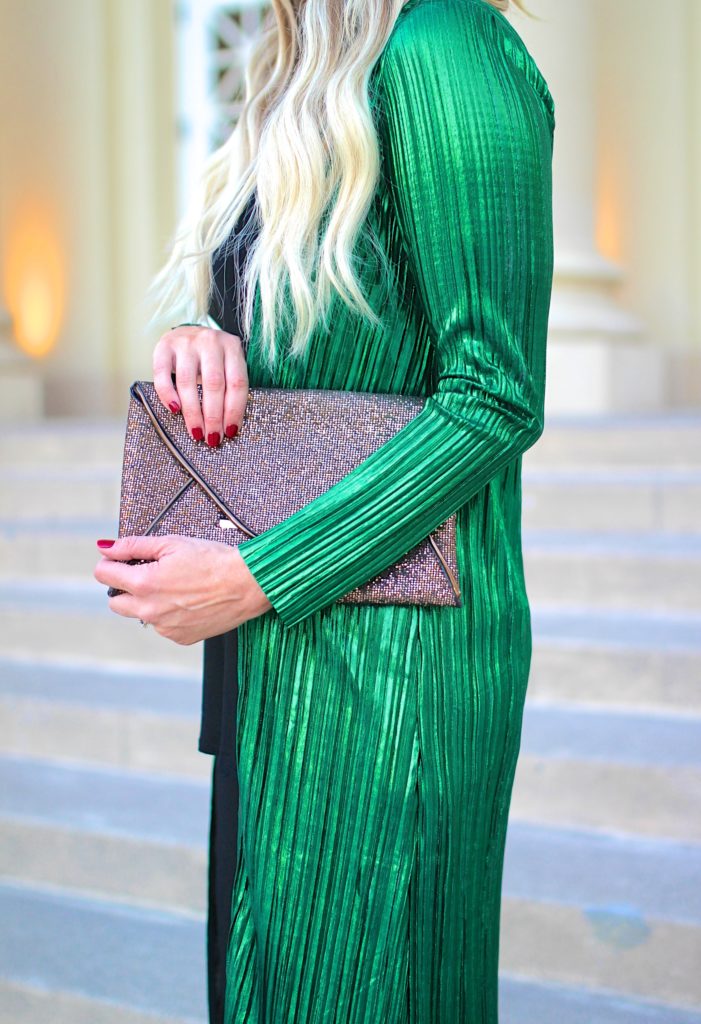 Duster: House of Harlow | Tank: Alfani | Pants: Express | Clutch: Amazon | Glasses: Prada
It's official – I'm fully immersed in the holiday spirit with this emerald duster. Figured there's no better time to wear it than right now! The color is so vibrant and reminds me of the brightest holly you can find. Shimmer holly, that is 🙂
Well, guys – we made it! Hope Santa is good to you! Wishing you all a VERY Merry Christmas…Enjoy this time with family & friends!!  ♥♥XOXO ♥♥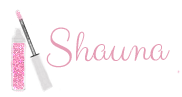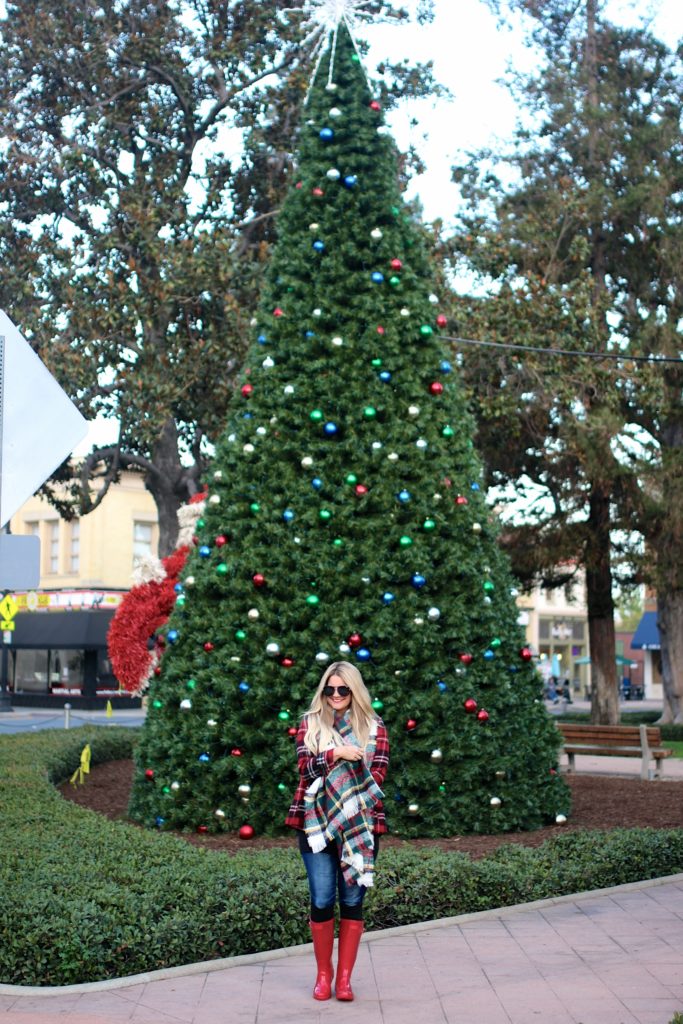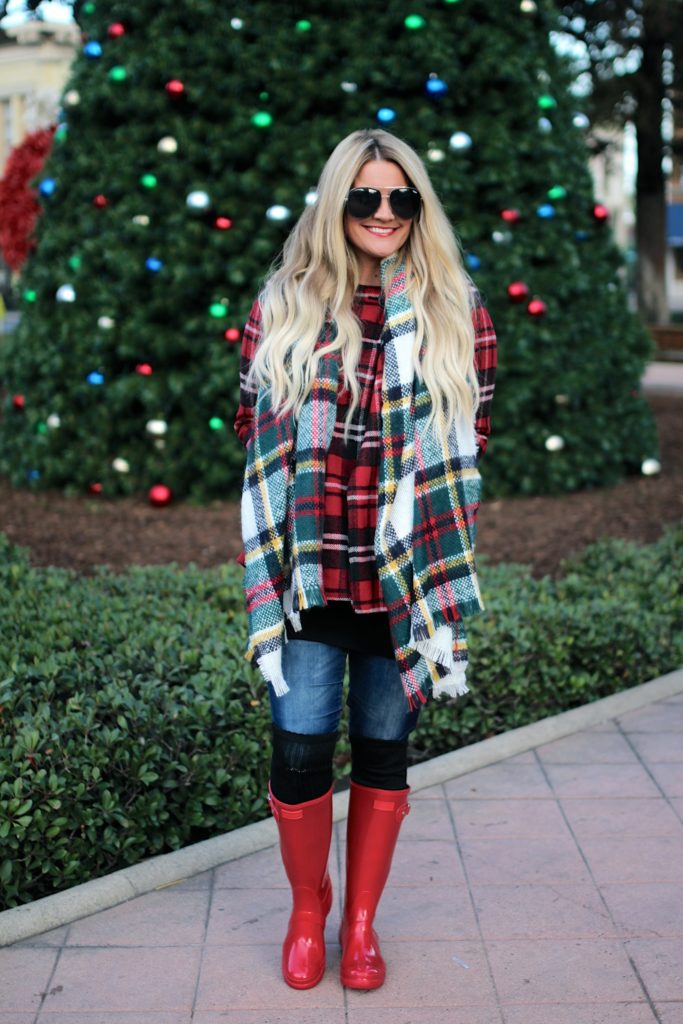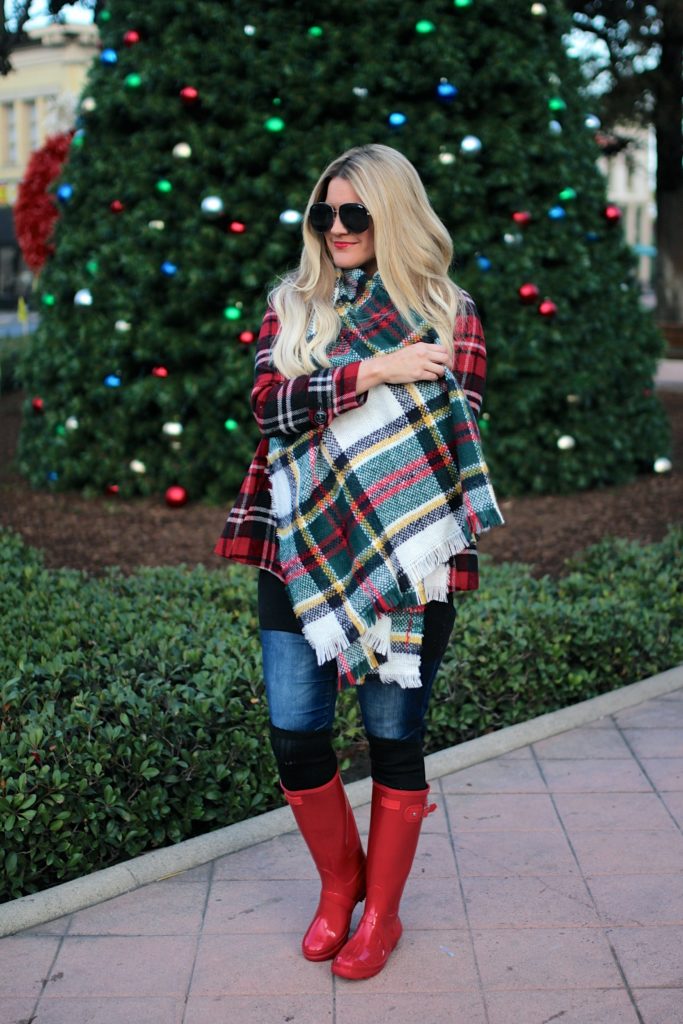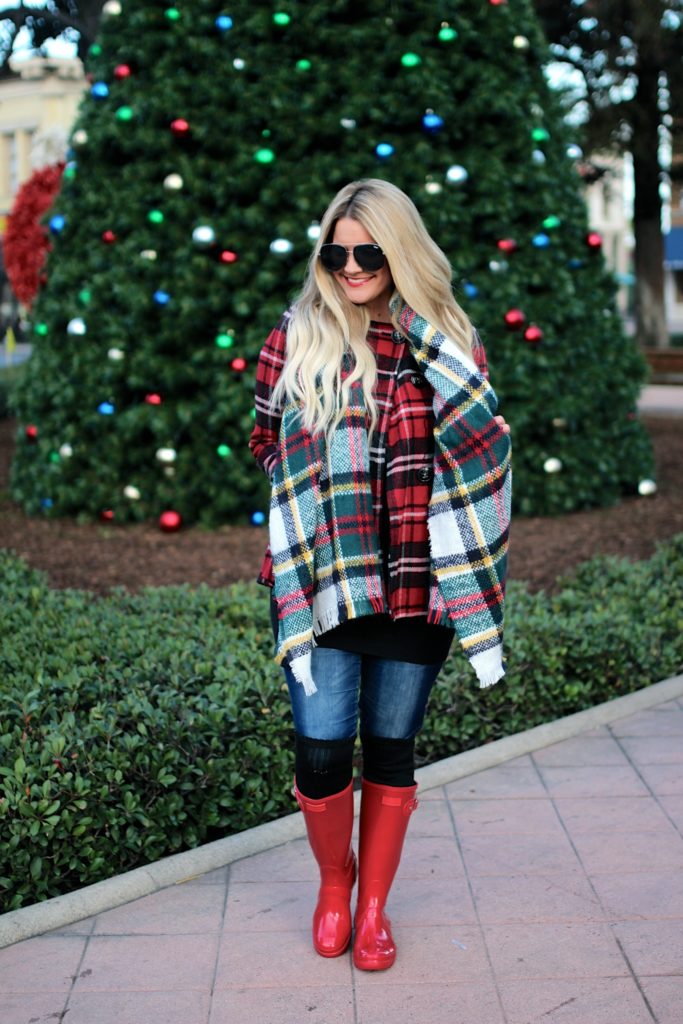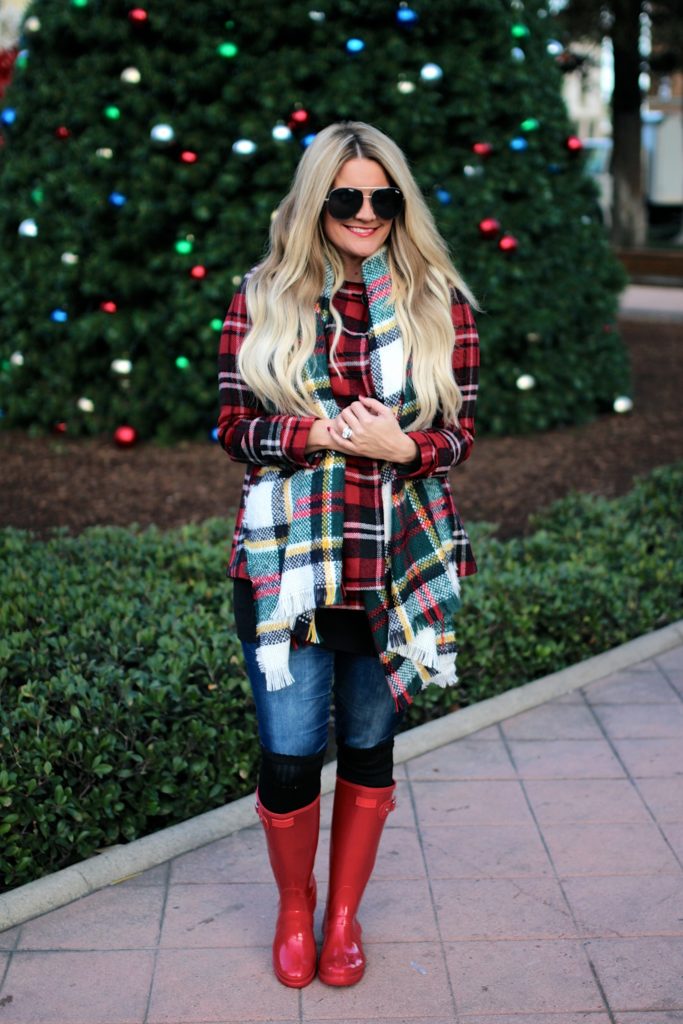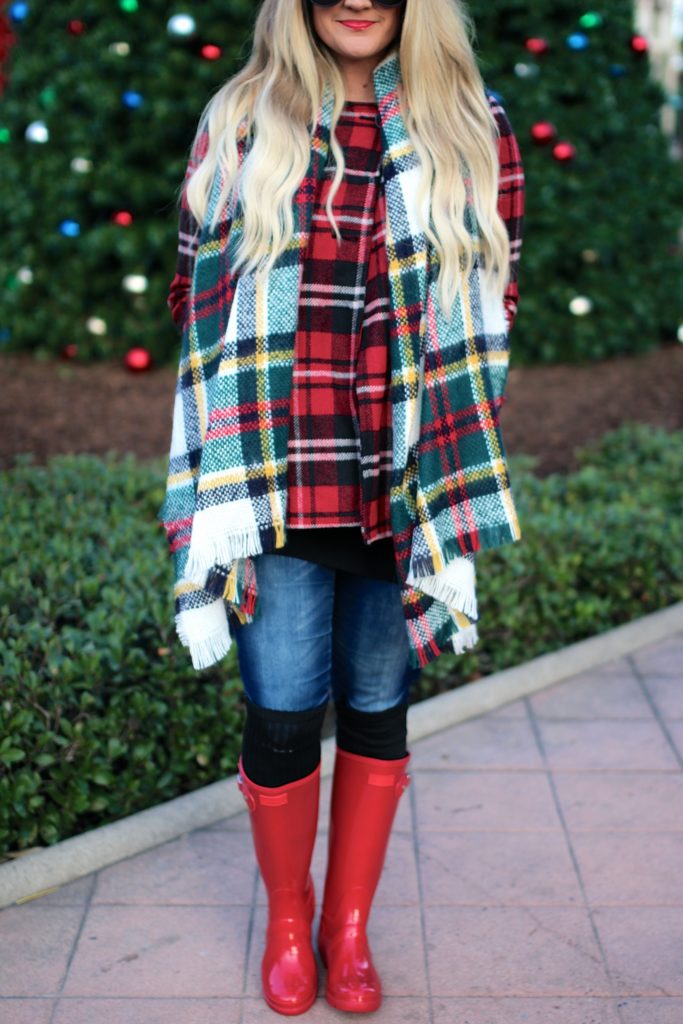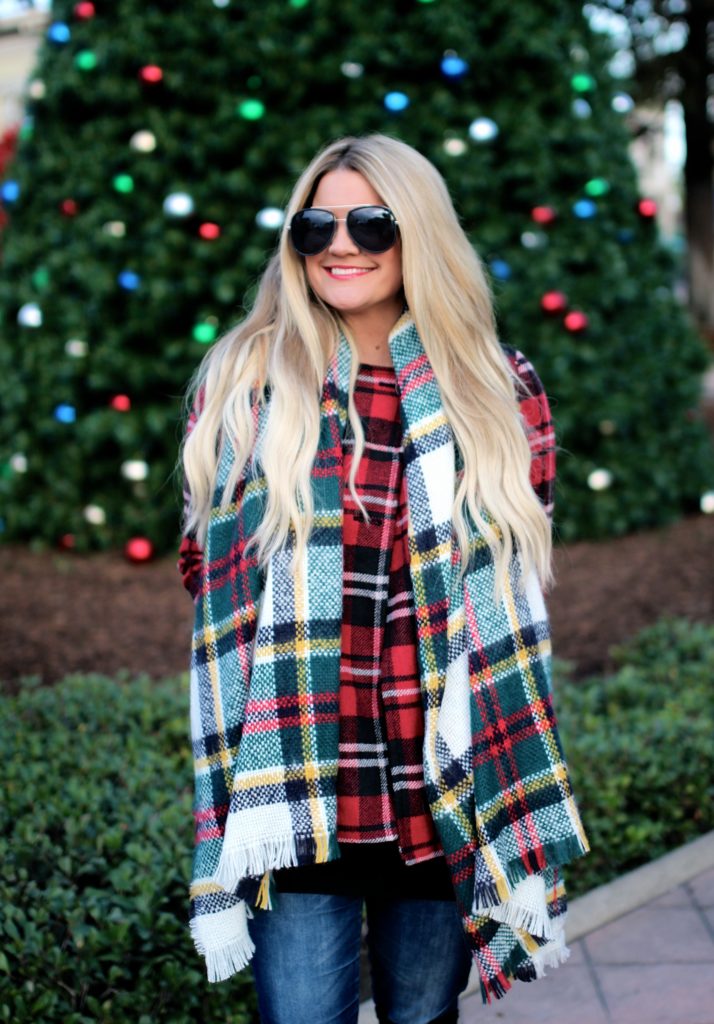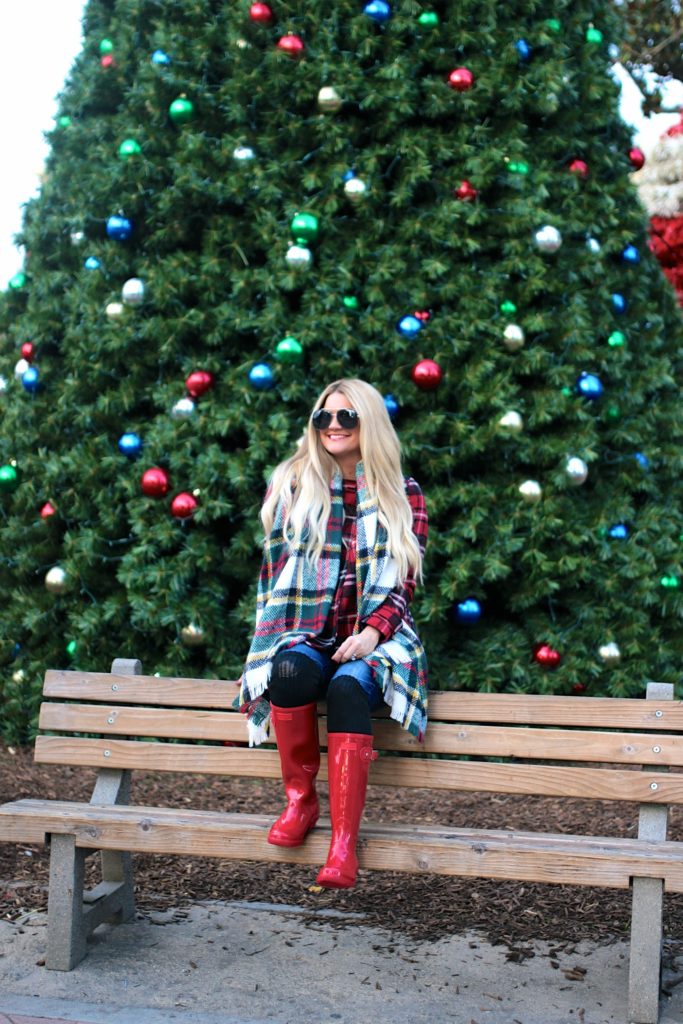 Jacket: old (similar) | Scarf: Etsy | Socks: Walmart | Boots: JCPenny | Glasses: Quay
Isn't she a beauty? The tree, that is 🙂 I'm sure going to miss this festive decor! All of the trees and twinkling lights make for my favorite pictures. Now that we're in the home stretch to Christmas, are you guys ready? I'm actually finished with everything, so now I get to enjoy my time making cookies, looking at lights and jamming to my favorite Christmas tunes, before the holiday comes and goes.
Hope you're all taking time to enjoy these last days of the season! I'll be back on Thursday with a little shimmer & shine.. Have a great week! xo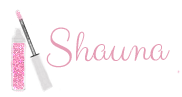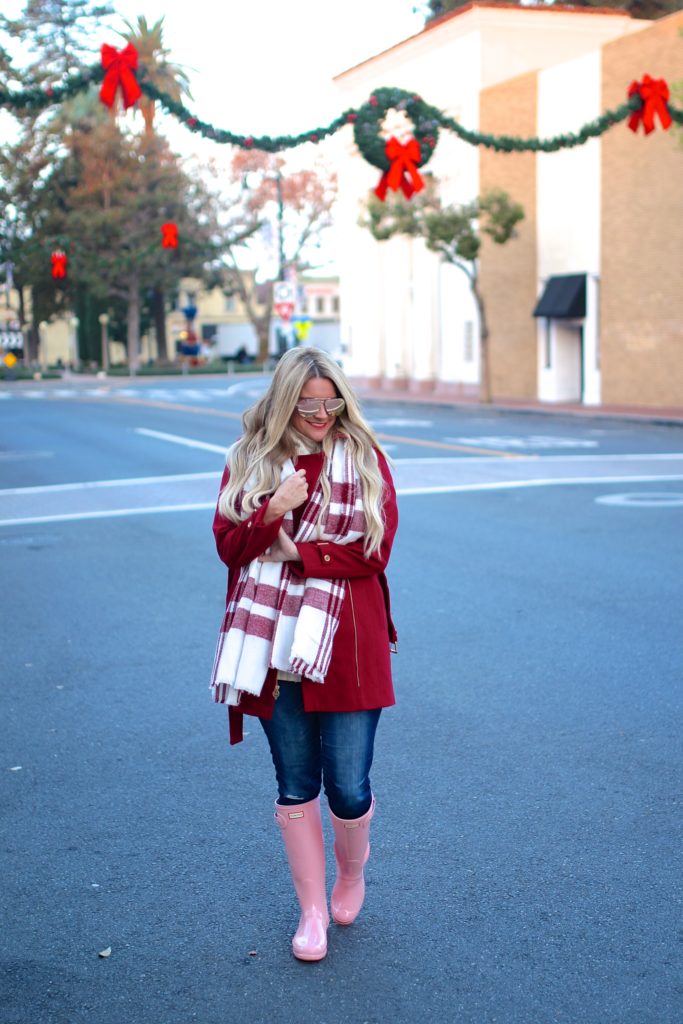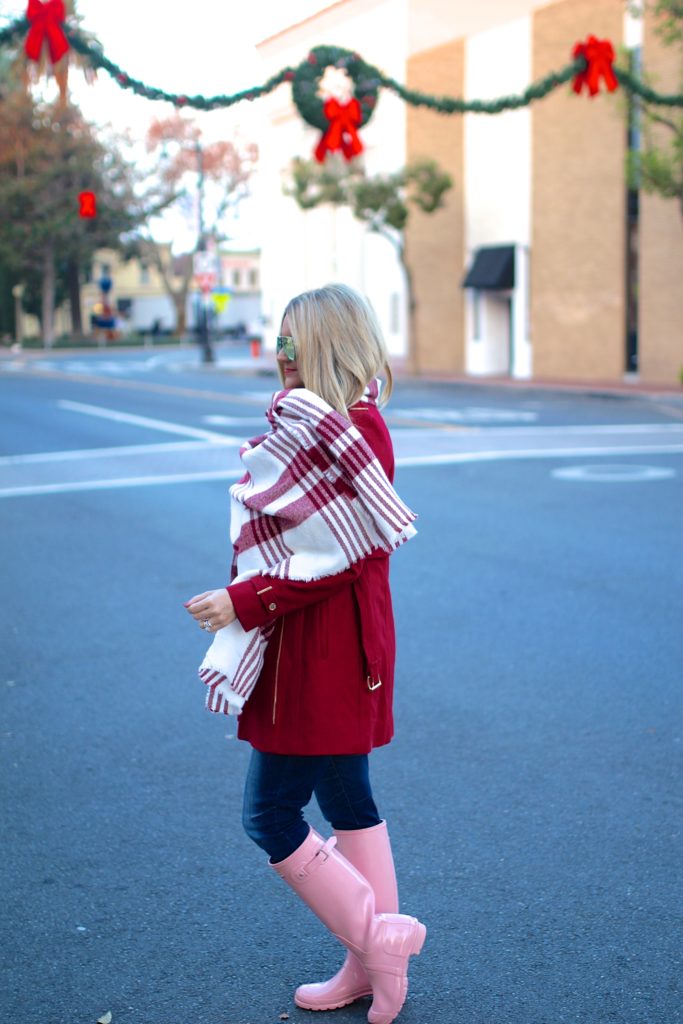 Coat: Michael Kors | Sweater: Ralph Lauren | Scarf: old (similar) | Boots: Hunter | Glasses: Quay
On the list of things that bring me joy: the holidays in the city is high on that list. There's something about the energy that's hard to explain, but I love it! As exciting as it is in Orange County, I can only imagine a place like NYC this time of year. While I've been to New York a few times before, I've never been able to experience Christmas time there, so we are planning on visiting next December! I'm super excited, and it's all I've been thinking about lately – even though we are still 365 days away from the trip 🙂
We are having our Christmas party this weekend, and I am so excited for twinkling lights, Christmas jazz and spending time with the ones I love. Oh, and I also CAN'T WAIT to show them all the new tree that Santa brought me! You can take a peek at that here, and don't forget to follow me on Instagram while you're there 🙂 I'll try and update my stories with a few pics from the party too (I'm soooo bad at that…)
Have a great weekend! Lots of love!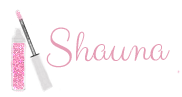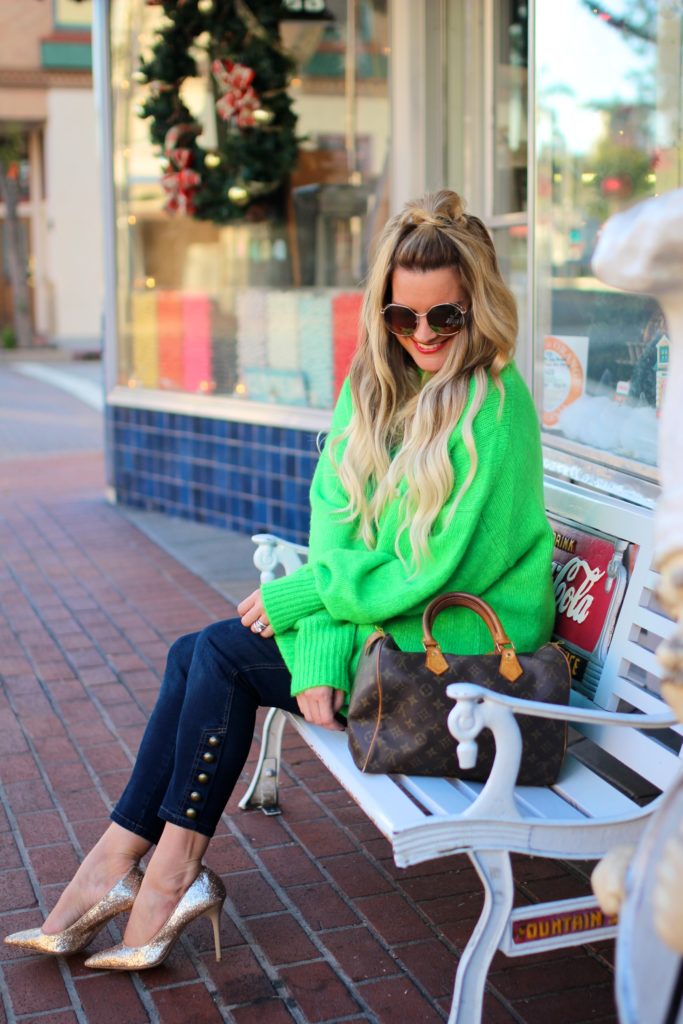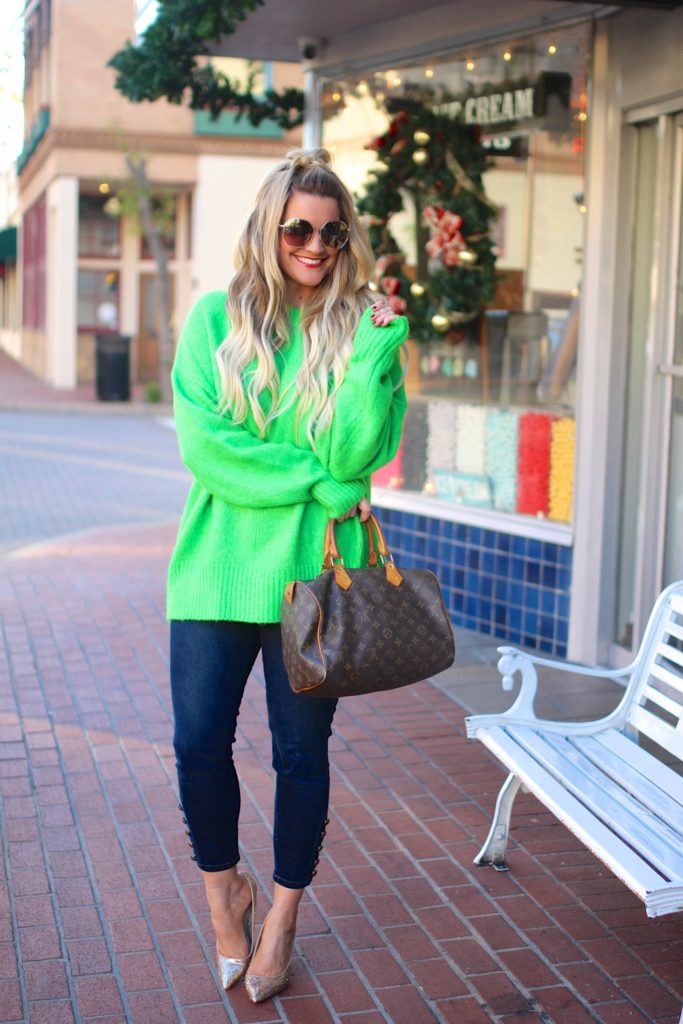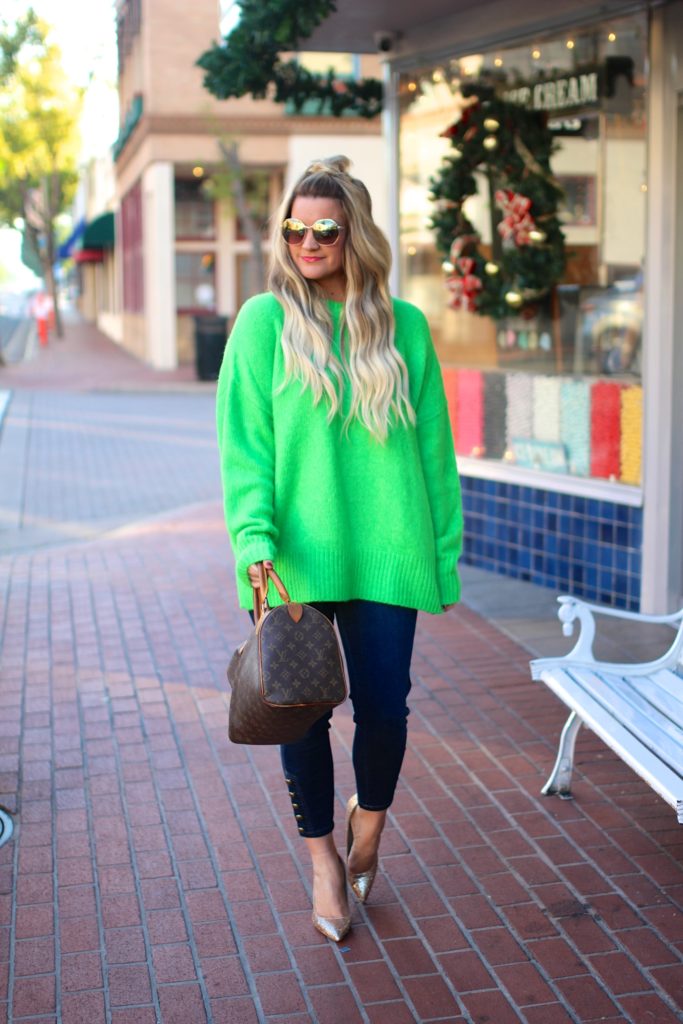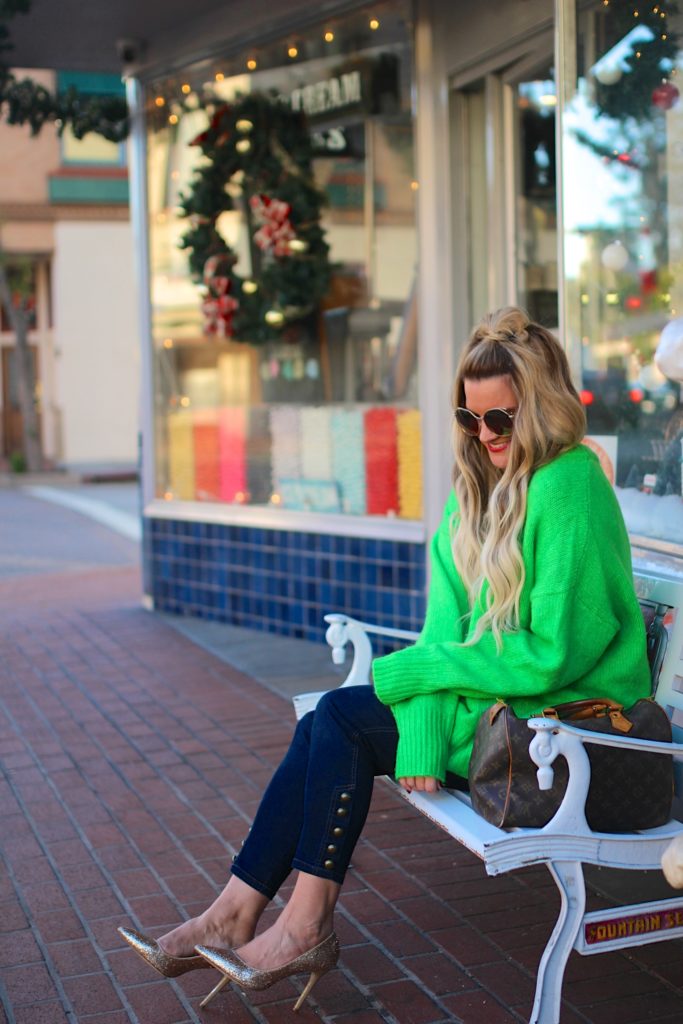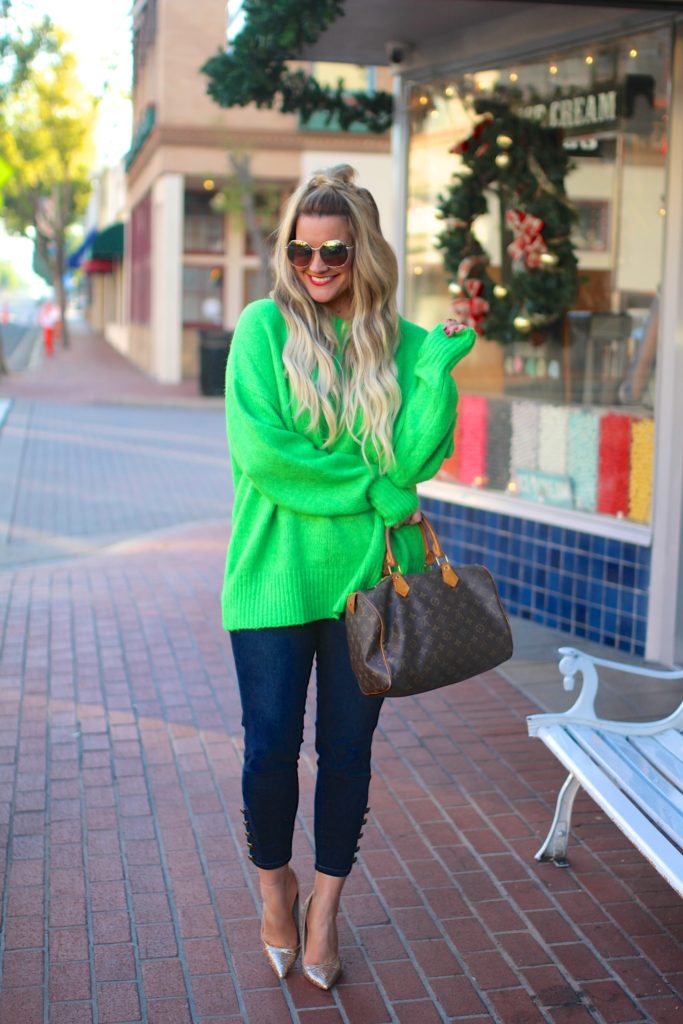 Sweater: Zara | Denim: NY&Co | Heels: old (similar) | Glasses: Forever 21 
What's not to love about an oversized, cozy sweater that makes you feel like you're wearing a giant blanket?! The fact that it's the most perfect Christmas green, has me feeling pretty jolly. I couldn't resist and grabbed it in the red version too…except I had to order that one twice, because the first time it got stolen off my doorstep! In all of my years of online shopping, that was the first time it happened, and what a seriously crummy and discouraging feeling…
Hope you all had a great weekend! I got through a lot of my shopping, and boy does it feel great. I always love giving gifts, but shopping to find the perfect one stresses me out! ♥♥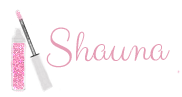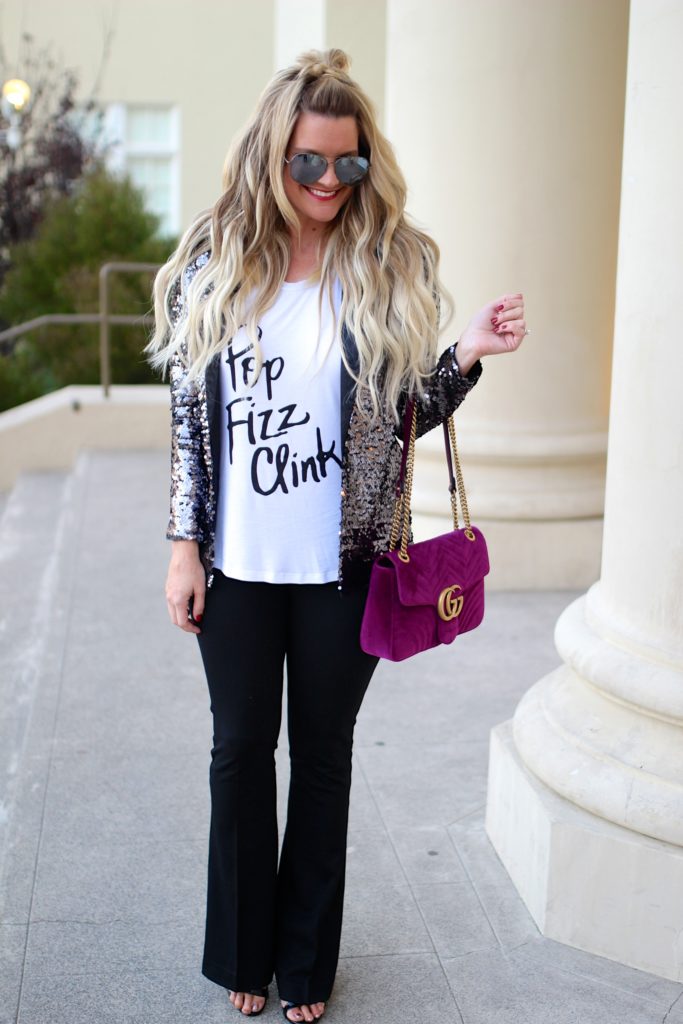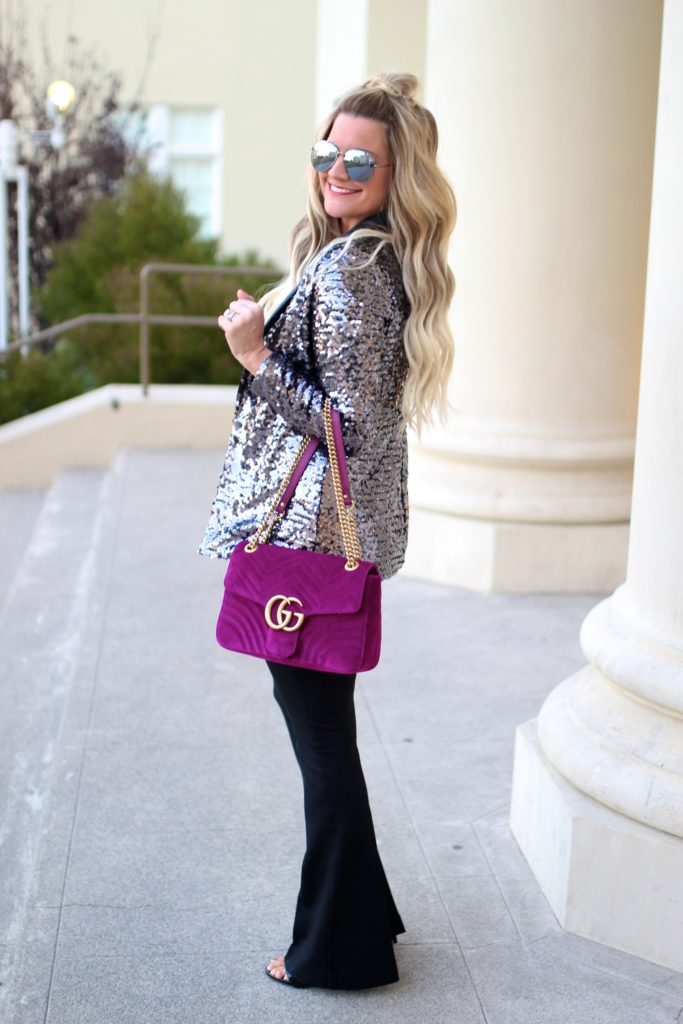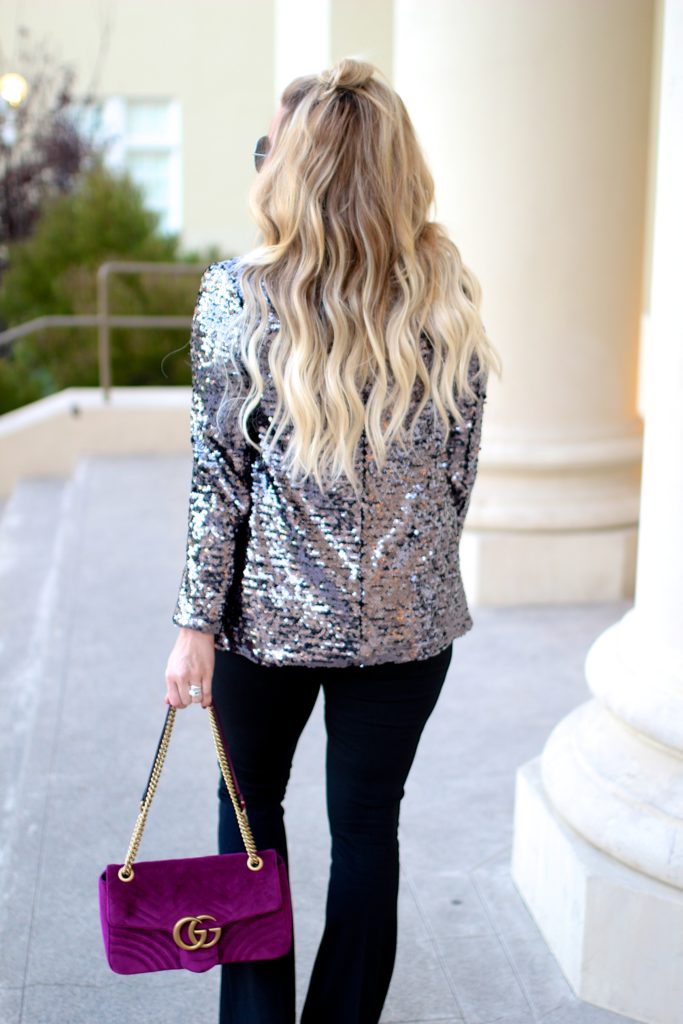 Blazer: H&M ( similar) | Tank: Poshmark | Pants: Express | Heels: Steve Madden | Glasses: Quay | Bag: Gucci
And just like that…we're looking at NYE! A night that calls for all of my favorite friends; sequins, over-the-top fur and fancy clutches. 'Tis the season to sparkle, right? I always try to be in some sort of sequins sipping champagne that night…even if it's just at home! Is it just me or were the best NYE celebrations in college? Surrounded by your best girlfriends and little responsibilities? Oh, the memories 🙂
What are your plans for the big night? I'd love to hear! And more importantly – what are you wearing?? xo