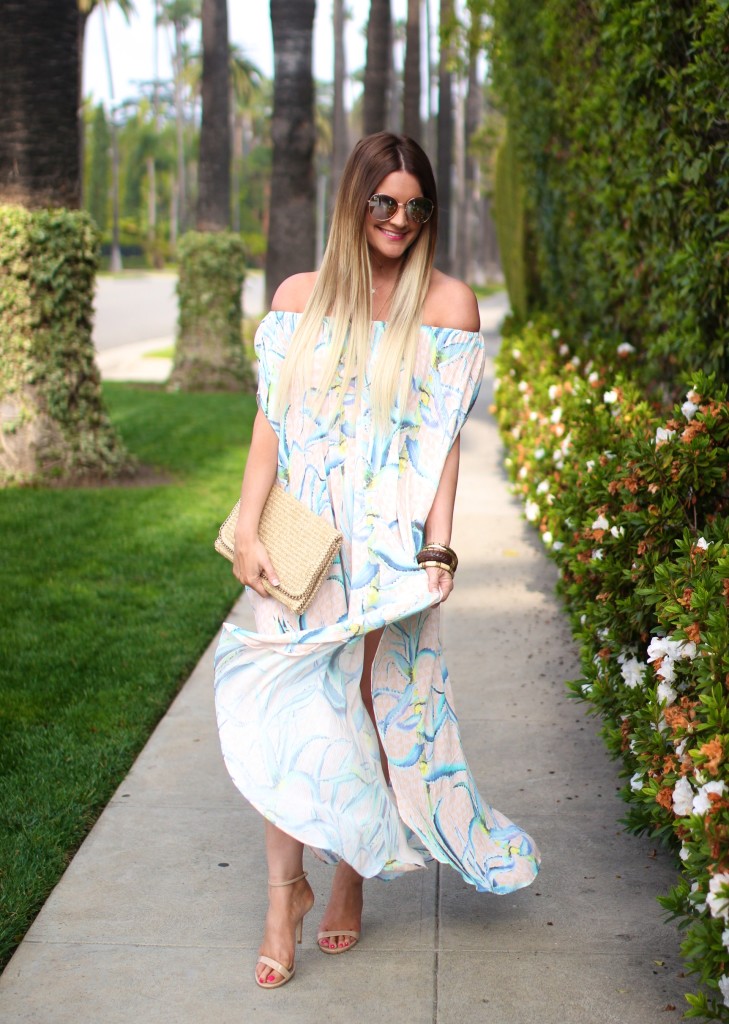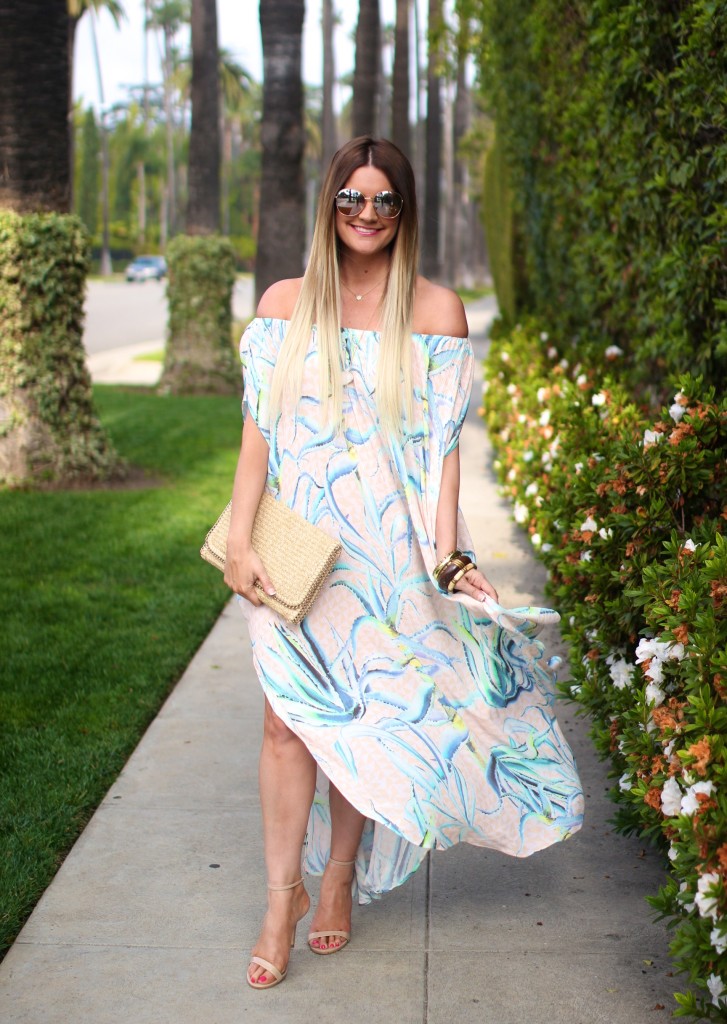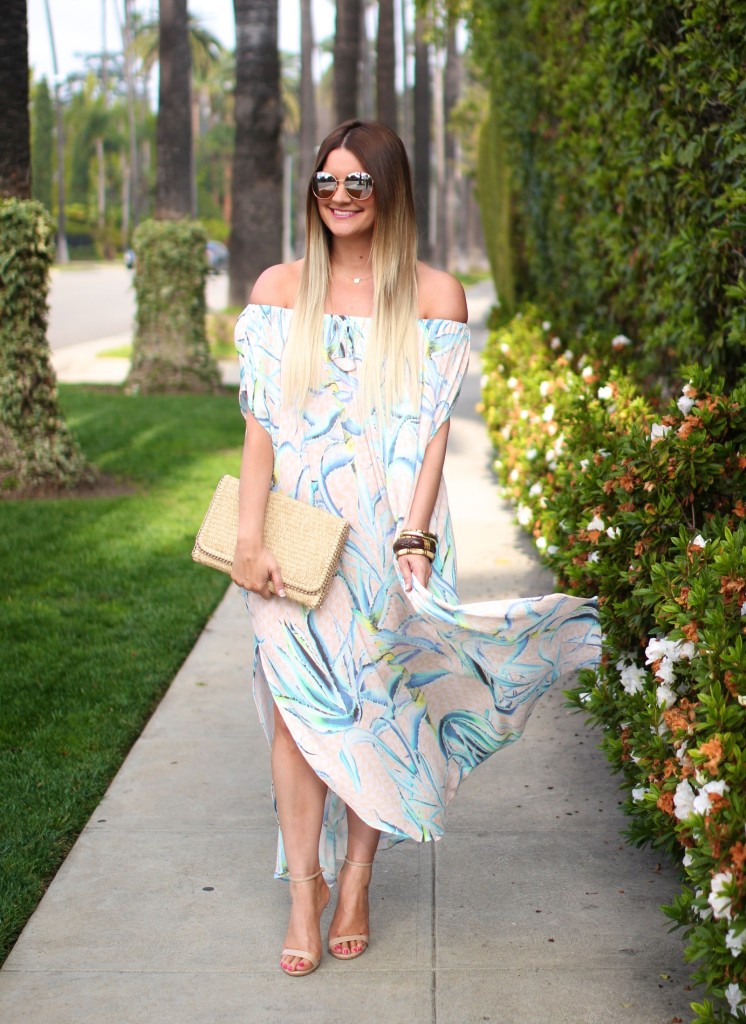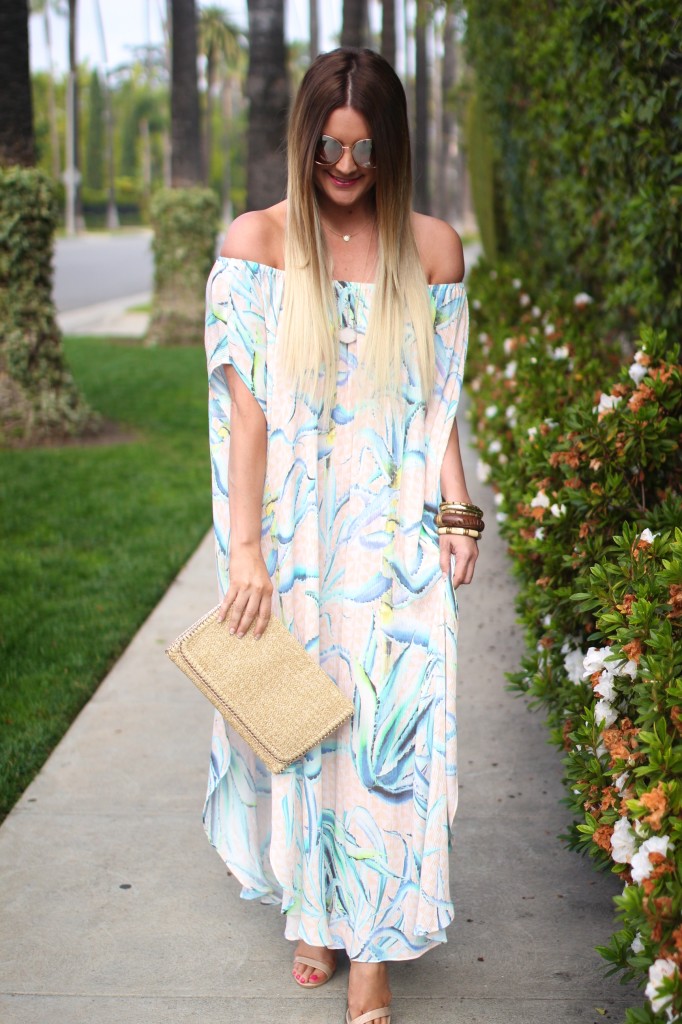 Dress:
Mara Hoffman
| Heels:
Steve Madden
| Clutch: old,
(

similar

)
| Bracelets: old | Sunnies: old,
(

similar

)
First things first: That Beverly Hills background. I simply go crazy for it! I love the long line of palm trees up and down every single street. It just never gets old, no matter how many times in my life I've seen it…
Now, on to the dress! I couldn't say no to this one when I saw it, especially when it was on major sale at the time. I love the boho feel it has to it (duh), and there is nothing better than a dress that moves the way this one does when you walk. I mean…so good! You'd never know it from these pics, but it was actually freezing beyond belief when we shot these. I had to sit in the car just to warm up like every ten minutes. I know I'm the biggest blogger baby ever, but I just couldn't deal 🙁 This is how I know I could never last on the east coast!
Hope you have a great week, and I'll see you back here Thursday! xo