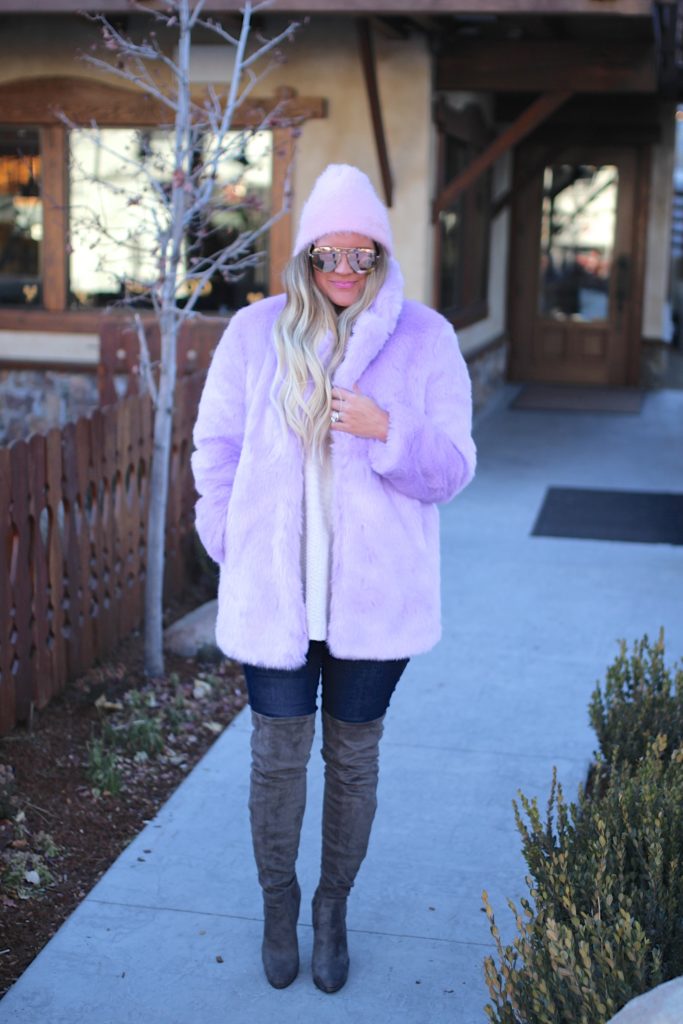 Coat: Majorelle| Sweater: old (similar) | Denim: NY&Co | Boots: old (similar) | Glasses: Quay
Funny story…when I packed this outfit to take to the mountains, I basically forgot that I wore the exact same colors last year when we went to Big Bear (see here). I guess I have a thing for winter pastels?!
When Santa asked me what was on my list this year, I didn't really have any ideas…but I DID remember seeing this coat and thinking how fun it would be to own it. Practical purchase? Probably not…but you can't really argue with Santa when it shows up under your tree 🙂 -XO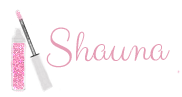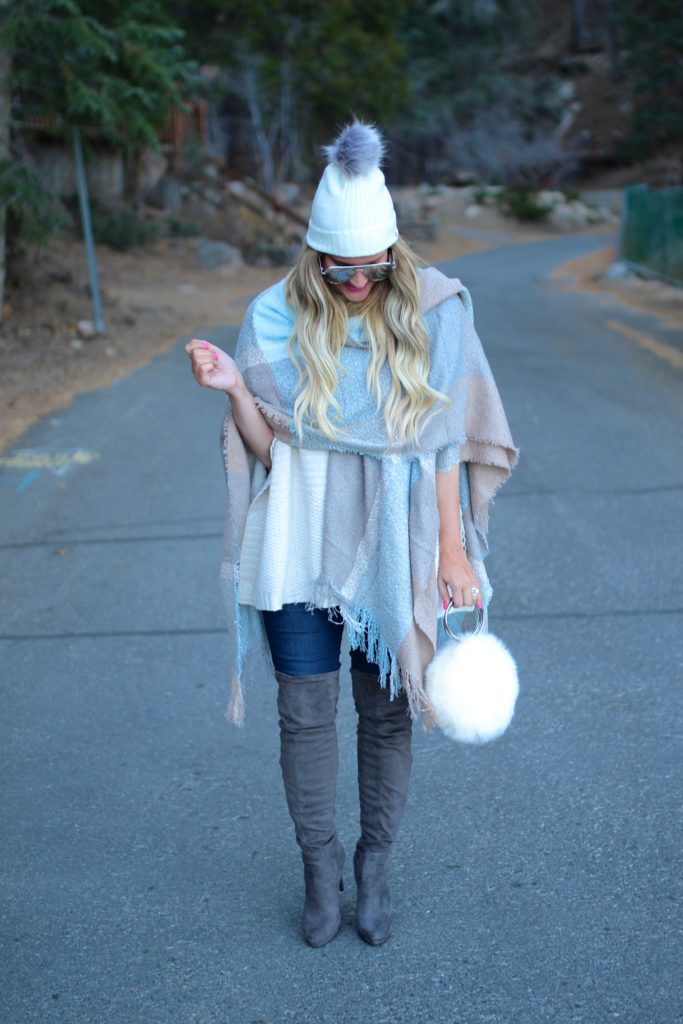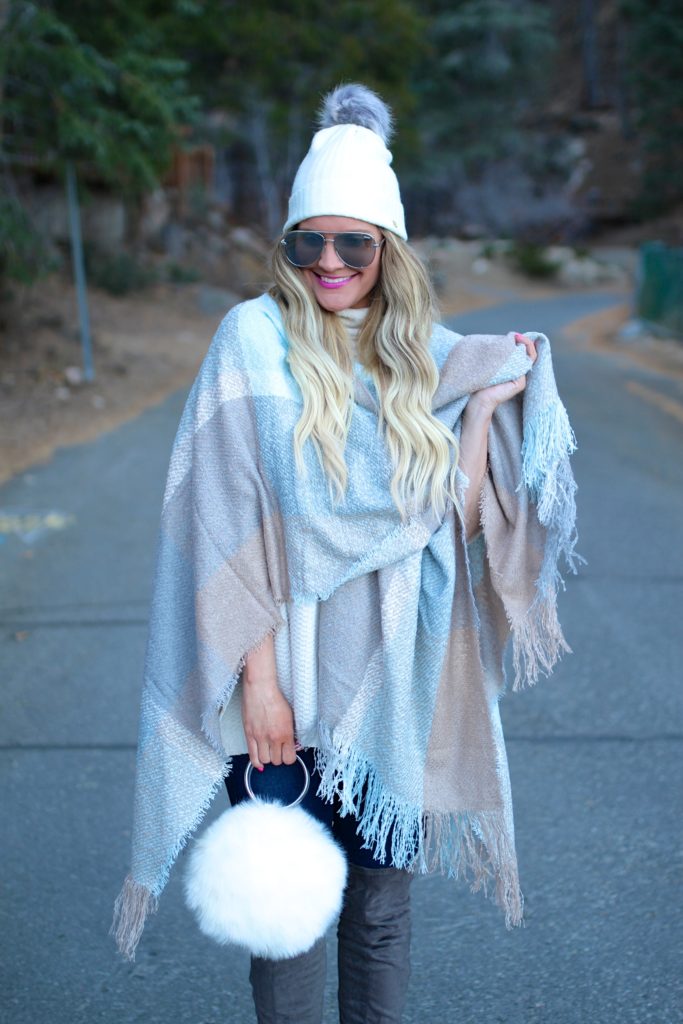 Poncho: VICI | Sweater: old (similar) | Denim: NY&Co | Boots: old (similar) | Beanie: old (similar) | Bag: Forever 21 (comes in red too!) | Glasses: Quay
What a difference this trip to the mountains was…not a drop of snow anywhere to be found this year. SOOO disappointing, but expected since we haven't had rain in literally forever. While it was still cold, compared to last year's winter wonderland, I definitely left discouraged that I wouldn't be coming home with any snowy pics (the important stuff, right?!).
Hope you all enjoyed a great holiday! I spent the week off of work with family, visited college girlfriends, and had a wonderful NYE date night with the Hubby. Of course I indulged in waaayyy too much food and cocktails, so now I'm full steam ahead on the salad/water/no sweets/cardio train. #killme.
Have a great weekend!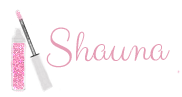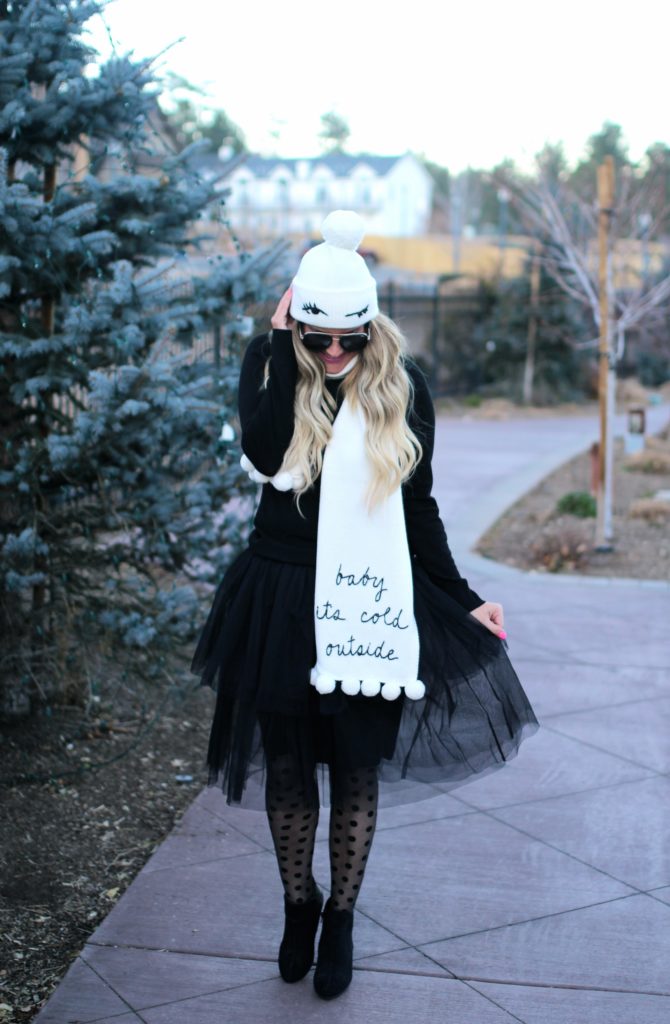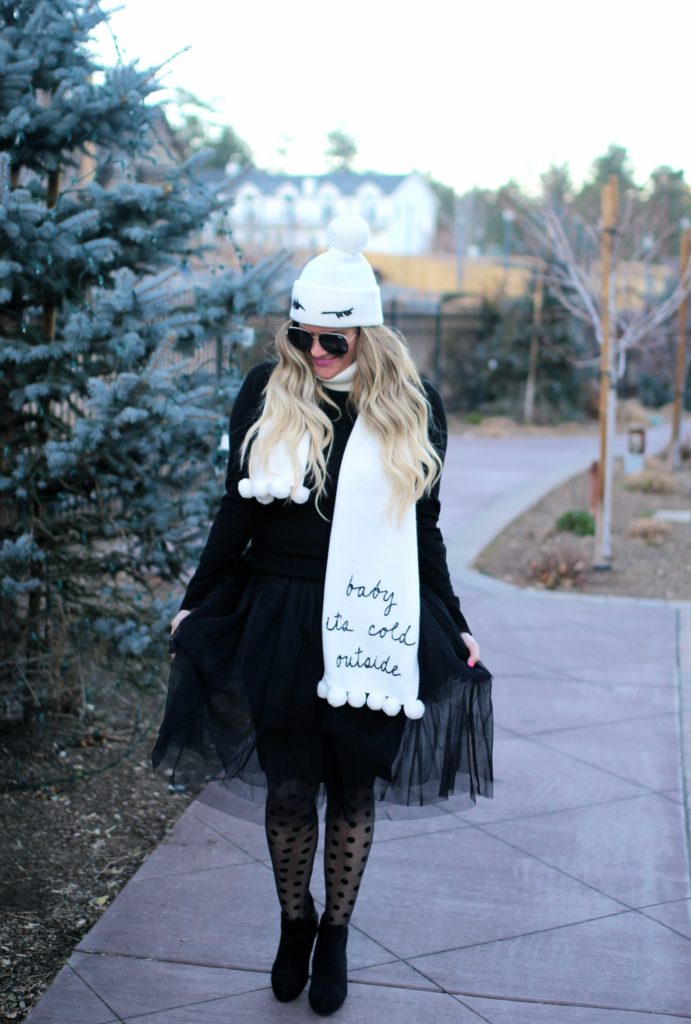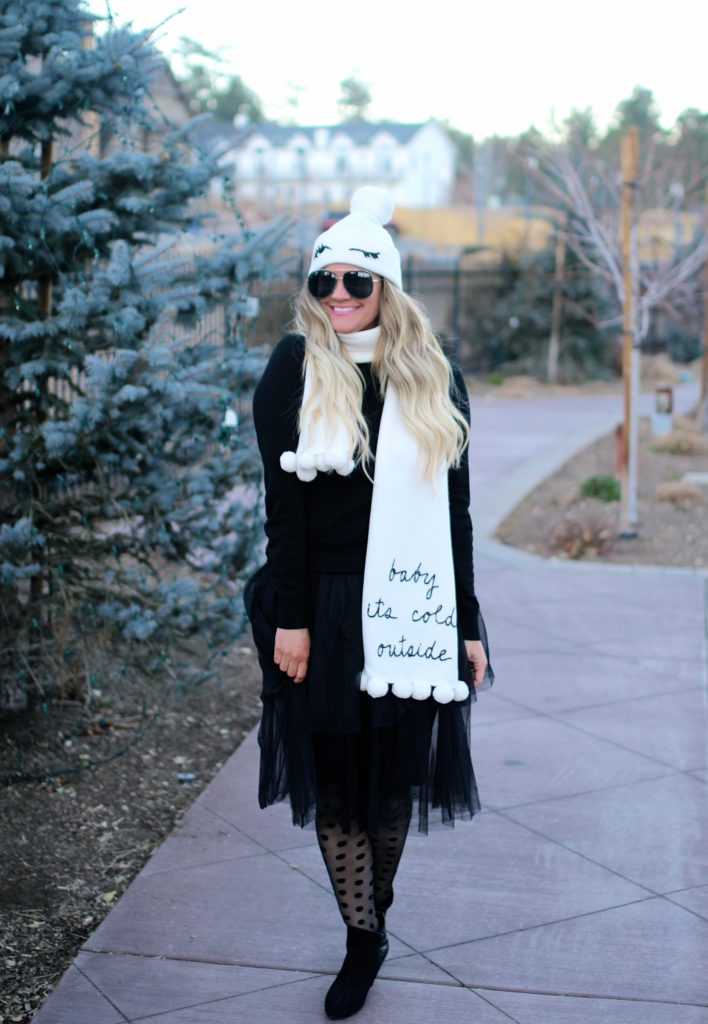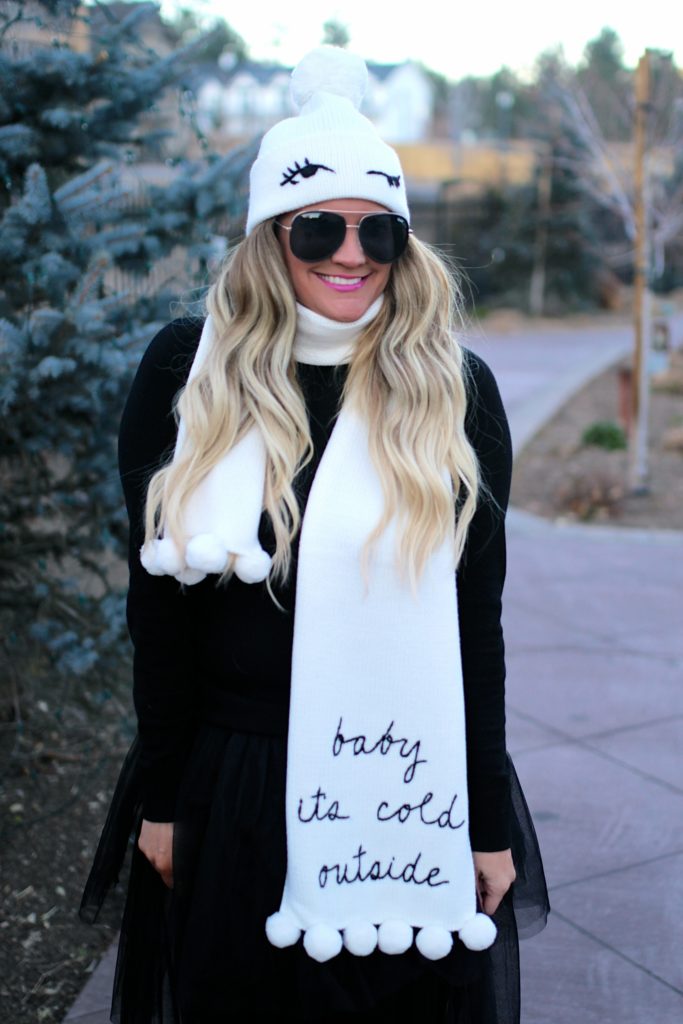 Sweater: H&M | Skirt: Halogen | Tights: Walmart | Shoes: old (similar) | Beanie: Kate Spade | Scarf: Kate Spade | Glasses: Quay
There's something so refreshing about the start of a new year. My inner cynic says it's just another day (because…well, it is…) but my inner optimist goes crazy at the idea of a whole new blank page to fill. I start to think about goals, resolutions, what's on my fashion wish list, and how I can improve in all aspects of my life – blogging included! One of my goals for 2018 is to be more present. It's amazing how much more I see and get done when I put my phone away for a bit…
What are your goals for the year? I'd love to hear, and thank you all for reading, commenting and allowing me to share parts of my life with you. You guys are the best! HAPPY NEW YEAR!! xoxoxo