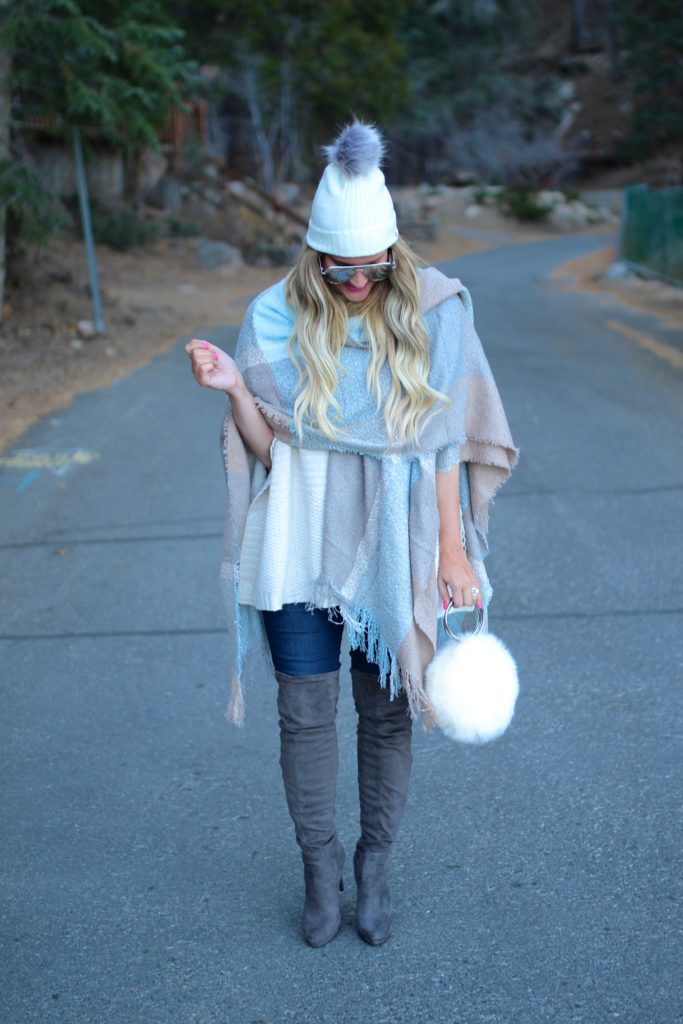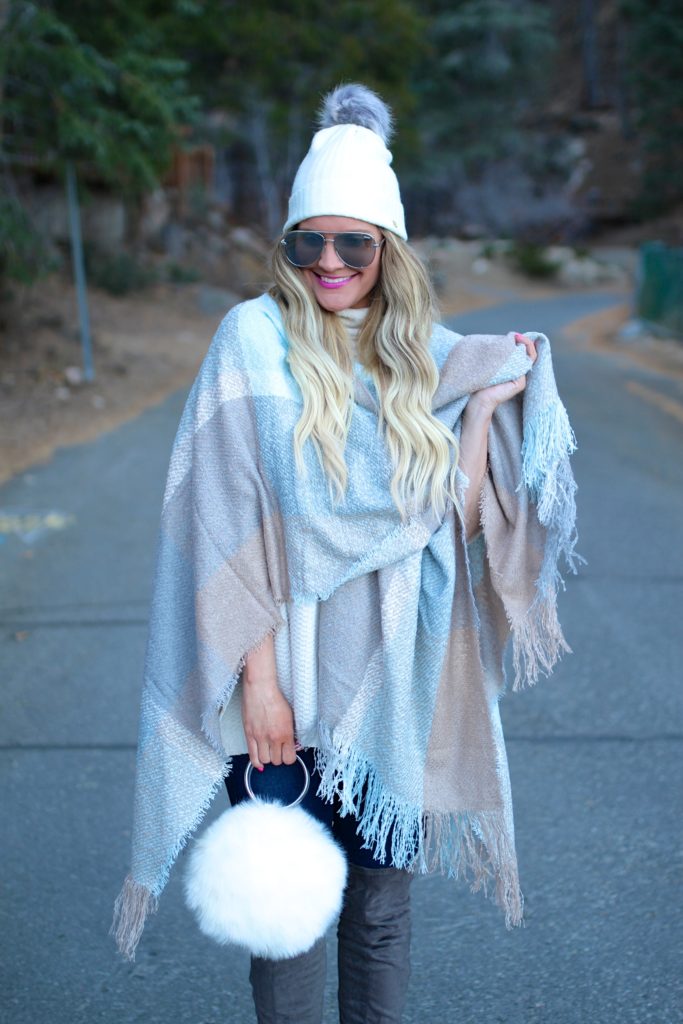 Poncho: VICI | Sweater: old (similar) | Denim: NY&Co | Boots: old (similar) | Beanie: old (similar) | Bag: Forever 21 (comes in red too!) | Glasses: Quay
What a difference this trip to the mountains was…not a drop of snow anywhere to be found this year. SOOO disappointing, but expected since we haven't had rain in literally forever. While it was still cold, compared to last year's winter wonderland, I definitely left discouraged that I wouldn't be coming home with any snowy pics (the important stuff, right?!).
Hope you all enjoyed a great holiday! I spent the week off of work with family, visited college girlfriends, and had a wonderful NYE date night with the Hubby. Of course I indulged in waaayyy too much food and cocktails, so now I'm full steam ahead on the salad/water/no sweets/cardio train. #killme.
Have a great weekend!