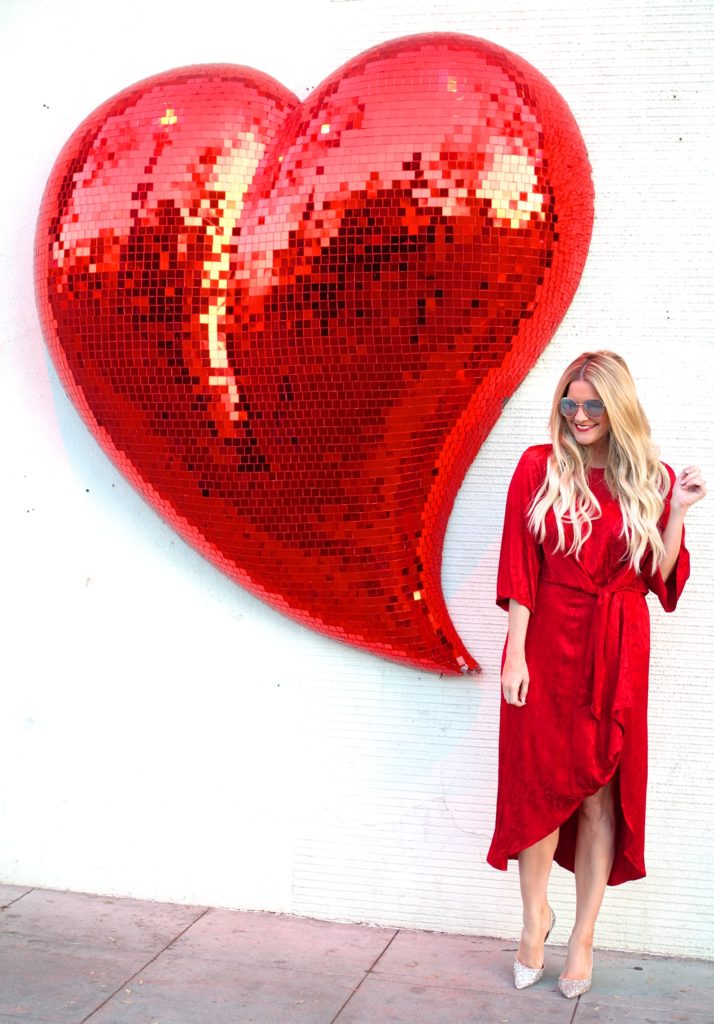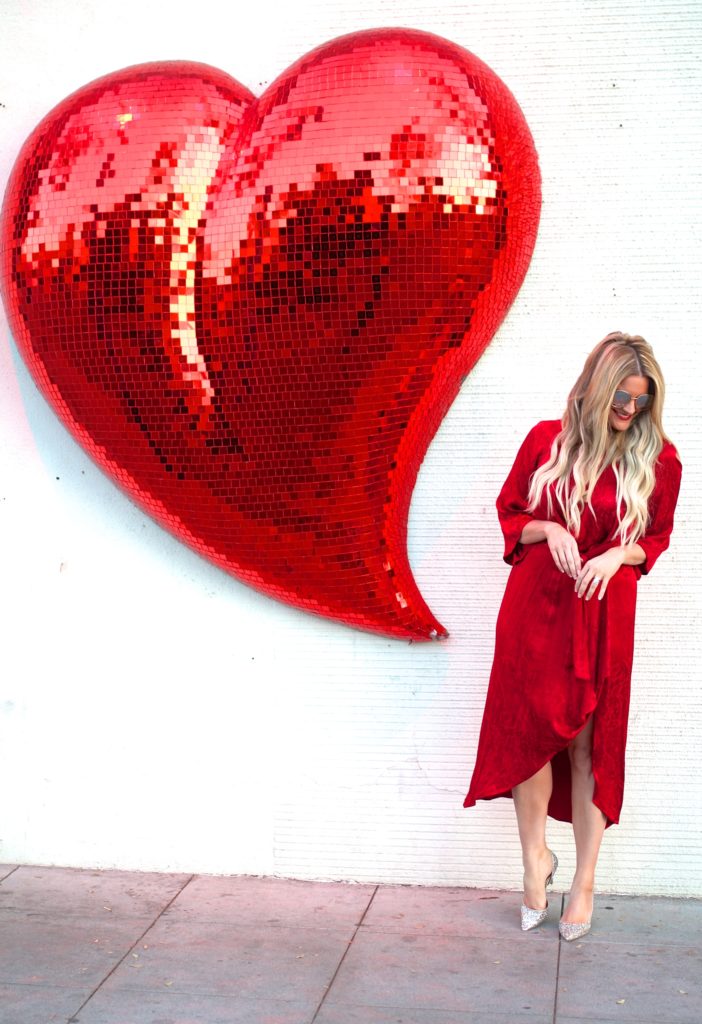 Dress: Zara (similar) | Heels: Badgley Mischka | Glasses: old (similar)
Happy Almost LOVE Day! In honor of Valentine's Day, here are 14 random things I love:
♥ "A Few Good Men". I'll watch it every single time it comes on (in fact; it's on as I type this!)
♥ When the Hubby asks me each day how he can make my day better. It's the sweetest 
♥ Puppy cuddles 
♥ Our house in Christmas lights. It makes me so happy every time I turn on our street! Bonus: When your postman says you have the best lights in the ZIP CODE (now that's a guy I trust!) 
♥ Visiting new places 
♥ Reruns of Roseanne (SO excited it's coming back next month!) 
♥ Haagen Dazs Pepermint Bark Ice Cream 
♥ When it's cold enough to throw on a faux fur 
♥ Coming up with the titles for my blog posts! I have a giant spreadsheet where I track each one I've used, so I never use the same one twice 🙂 
♥ YSL Lip Stain in "Nude Rose"
♥ "Ants Marching" by Dave Matthews 
♥ What I like to call "Bendy Pizza". Basically a slice so cheesy & gooey, it bends in half easily. The crust has to be super thin too! 
♥ My wedding rings 
♥ Having a super close family. Being the oldest of 4 girls is seriously so fun too!
Happy Valentine's Day to you all! Whether you're in love or enjoying being single, take a moment to let someone know you love them! Whether it's a friend, family member, kids or your special someone. Enjoy this special day of LOVE! XO