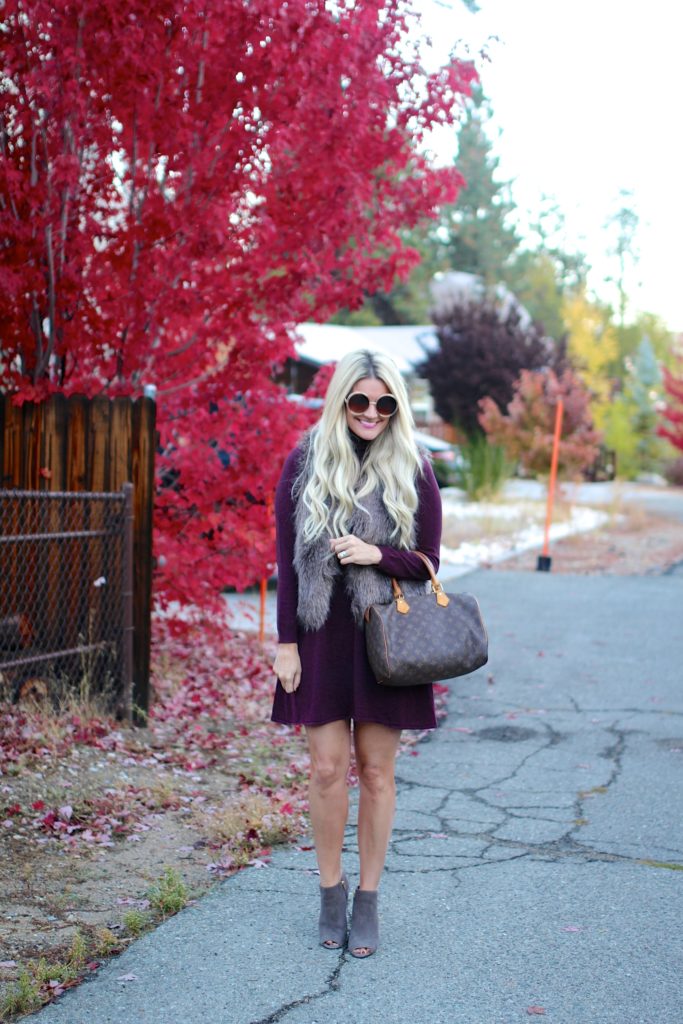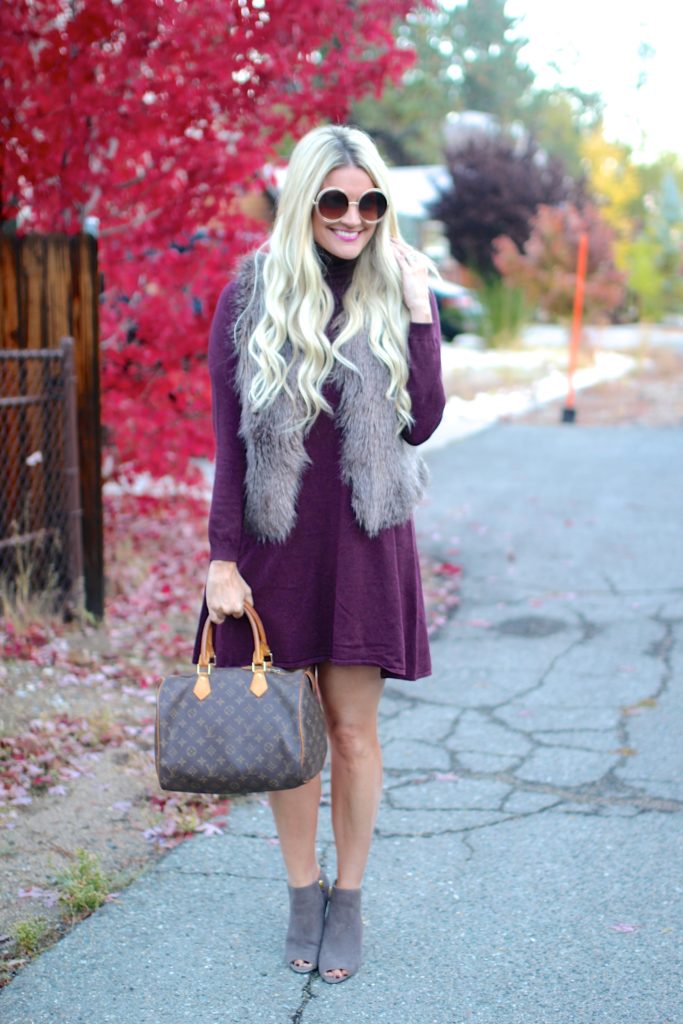 Dress: Nordstrom Rack | Vest: old (similar) | Booties: old (similar) | Glasses: Chloe
This tree!! We don't get a lot of  pretty red maple trees out this way, so when I spotted this one on the way to dinner in Big Bear, it was like STOP. THE. CAR. We had to snap these fast because the owner came out with his giant dog and I don't think he was too pleased we were standing by his home? Even though we weren't on his property, I figured it best we leave before the dog made a run for us.
Hope you guys had a great weekend! We celebrated the Hubby's 40th, AND the Dodgers made it back to the World Series, so needless to say  – BEST WEEKEND EVER!