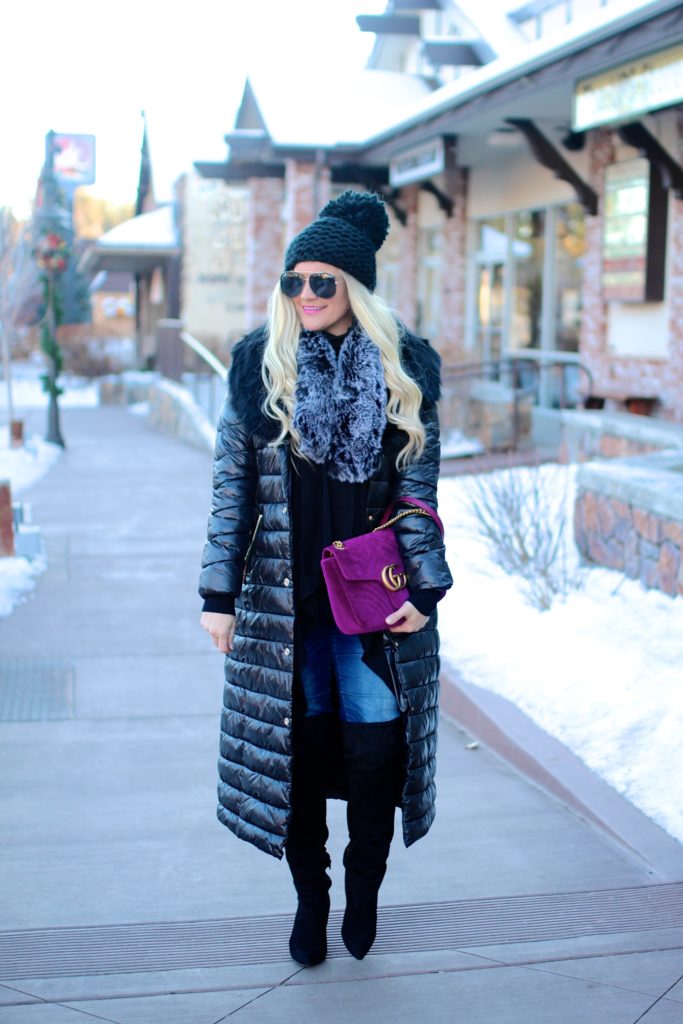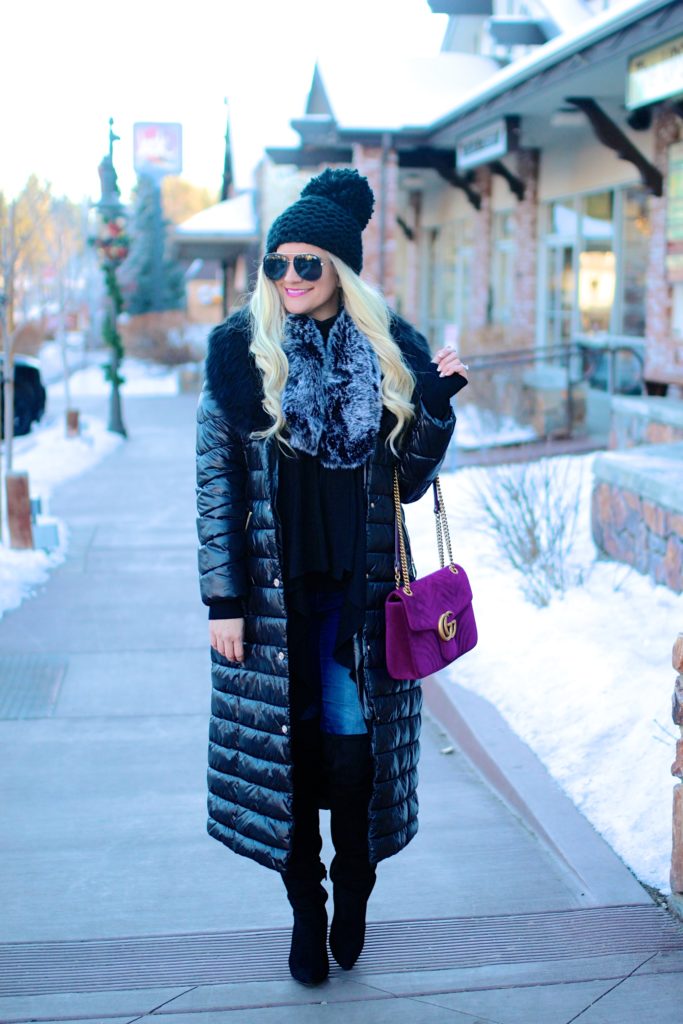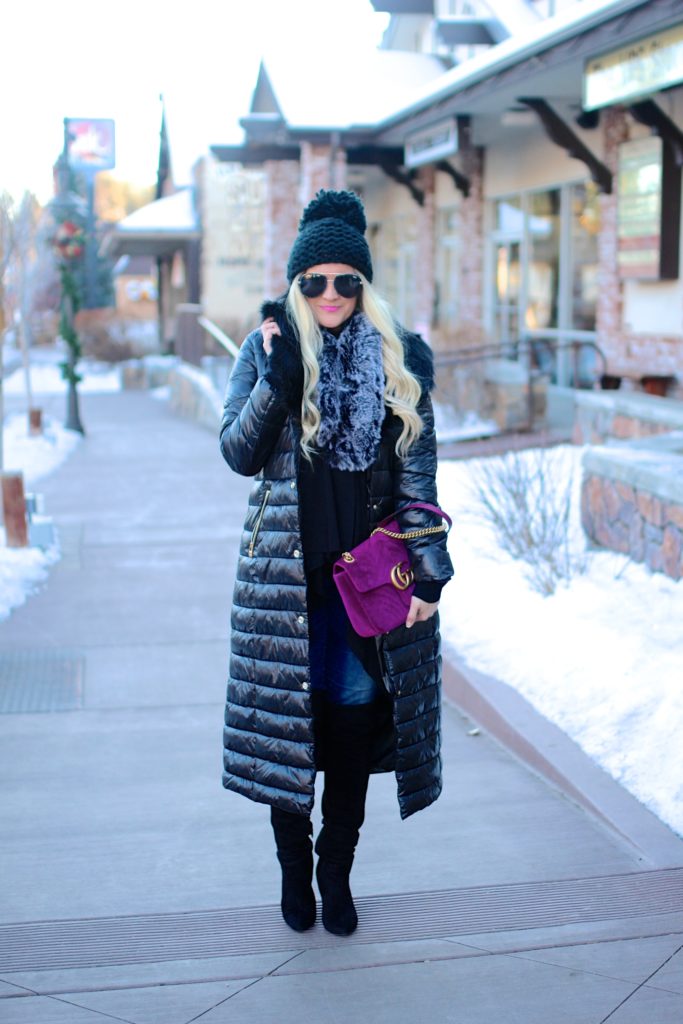 Coat: Karl Lagerfeld (similar) | Scarf: old | Boots: Forever 21 | Beanie: BCBG | Bag: Gucci | Glasses: Quay
Ladies let me tell you – it was 18 degrees while shooting this look and in case you didn't know:
THAT IS FREAKING COLD.
I'm sure some of you are laughing because you live in climates like that or colder all of the time 🙂 But for this Cali girl…it was rough. The good news is with it being that cold, it allows me to bust out all of my fave winter pieces, like this long puffer coat.
Big Bear is only about an hour and 15 minute drive from Orange County, so we always make a trip up there twice a year. Once to see the leaves change colors in the fall, and then again in the winter. Not sure what I love more – the pretty leaves or pretty snow. Either way, it's a win win!
Thanks for reading, and have a great weekend!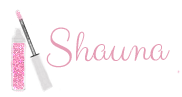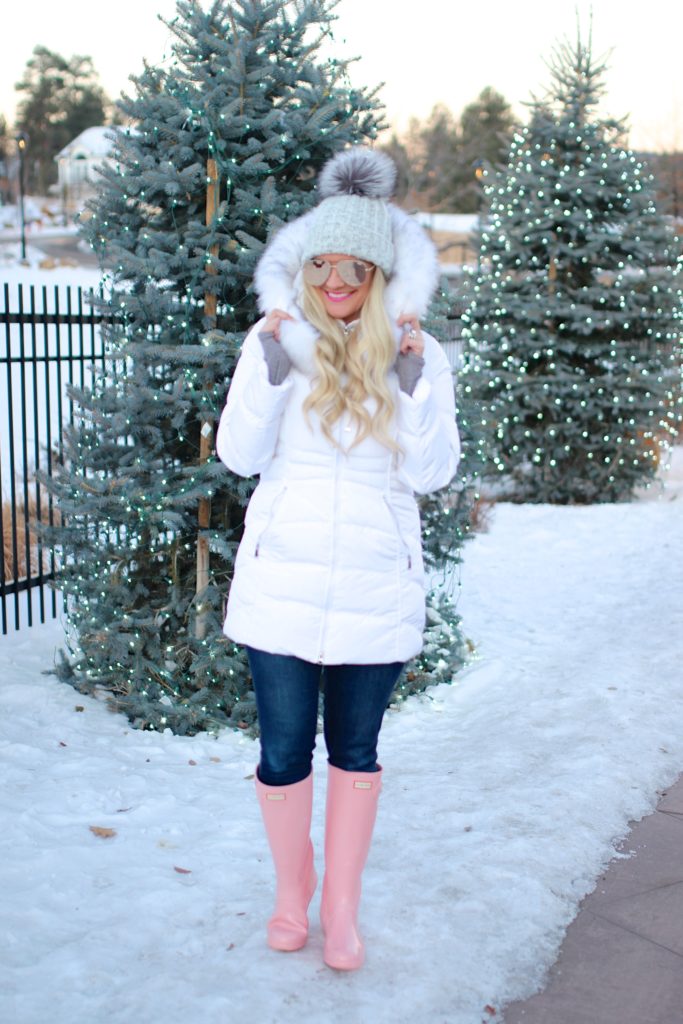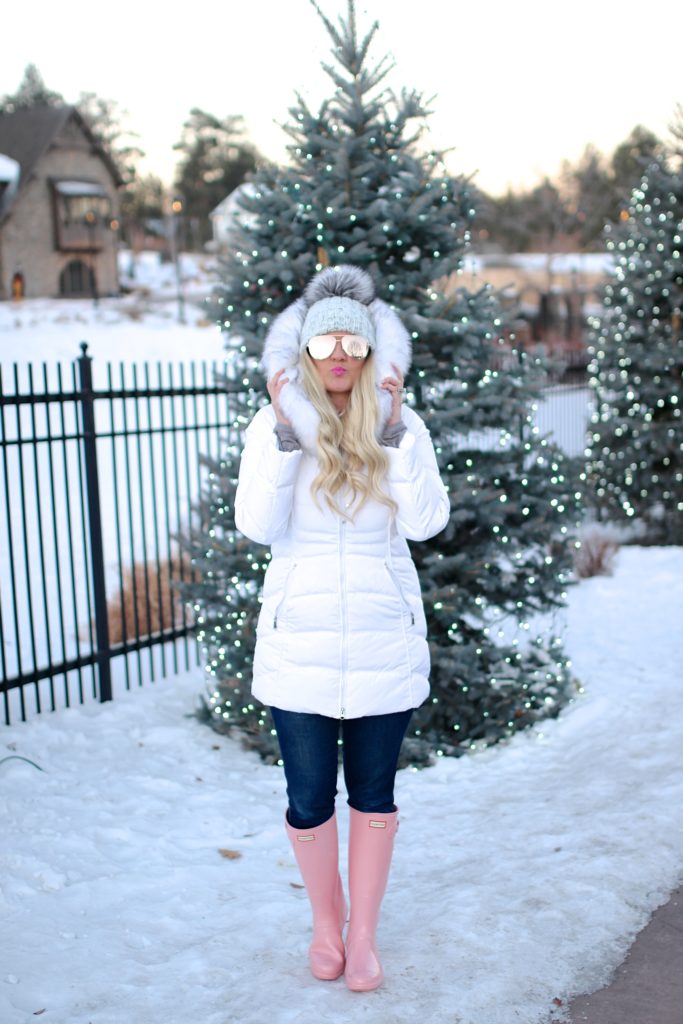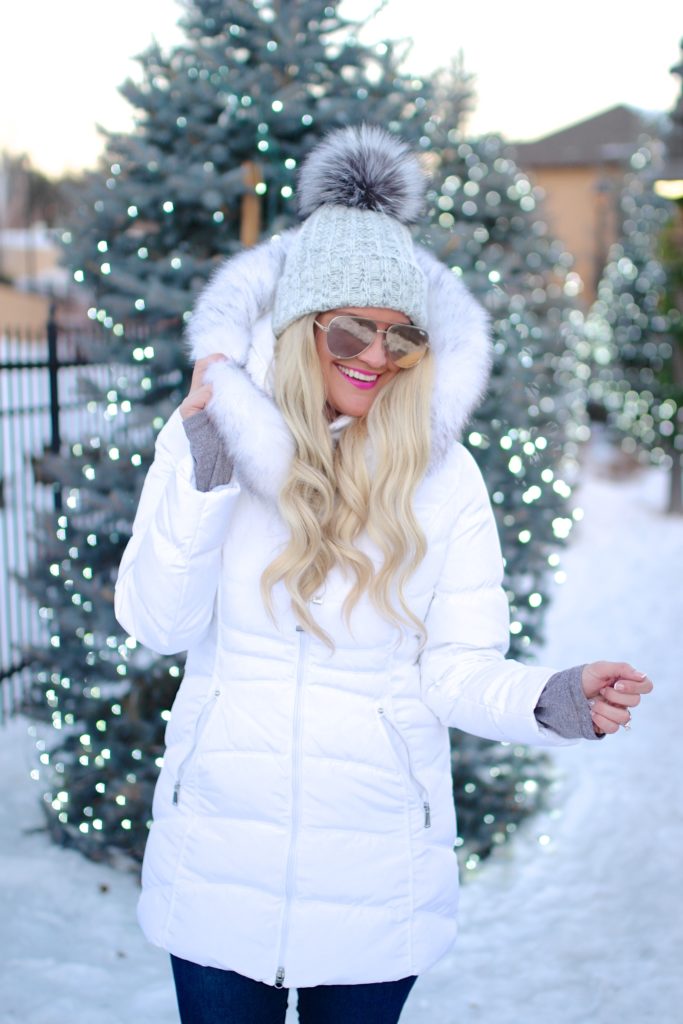 Coat: Macy's | Denim: old | Boots: Hunter | Glasses: Quay | Beanie: Nordstrom
2019 has officially arrived!
But don't think for one second I'm gonna give you all that "new year, new me" stuff…because I'm not! Quite frankly, I'm not a "new me". One day didn't make me a new person. The stroke of midnight didn't make a lightbulb go off & allow me to fall asleep and wake up a better version of myself.
But what it did do was allow me to look at my highs and lows of 2018. The close of the year gave me perspective of what I did, who I became and where my heart journeyed too.
2019 won't deliver a "new me".
2019 will deliver a better me, a stronger me, a patient me, a kinder me, a confident me, a loving me.
Cheers to being better, better than you were at 11:59 pm, December 31, 2018 -XO