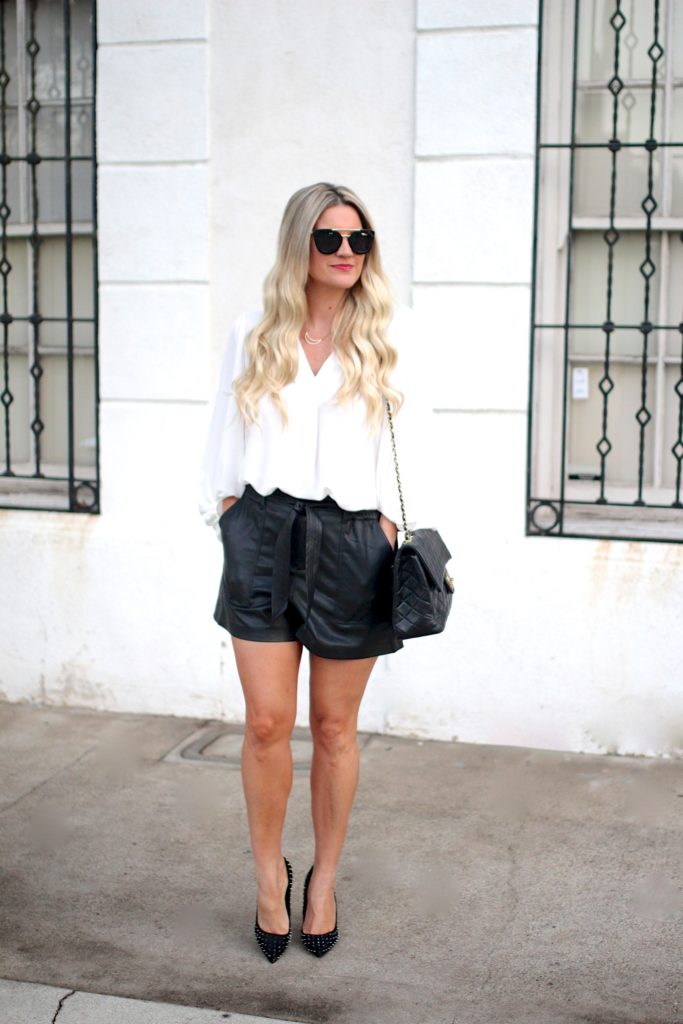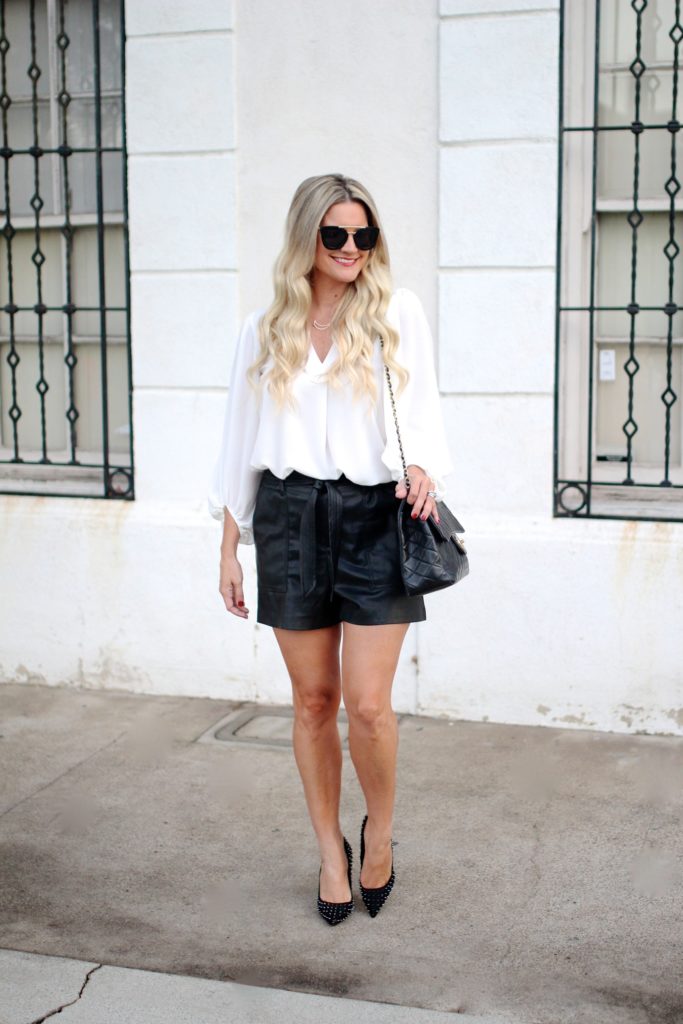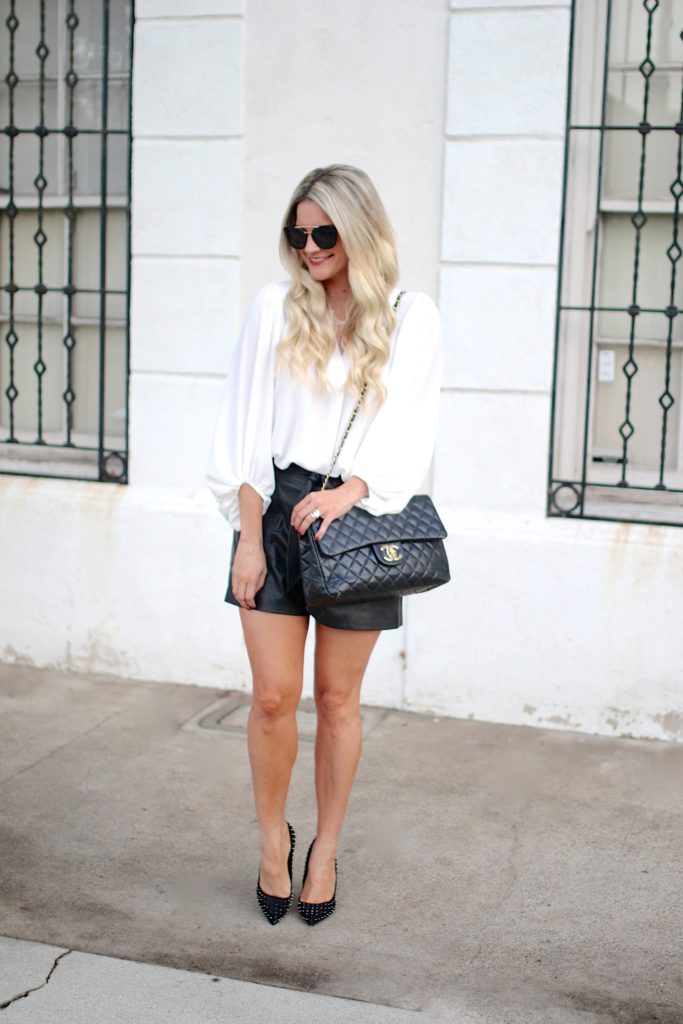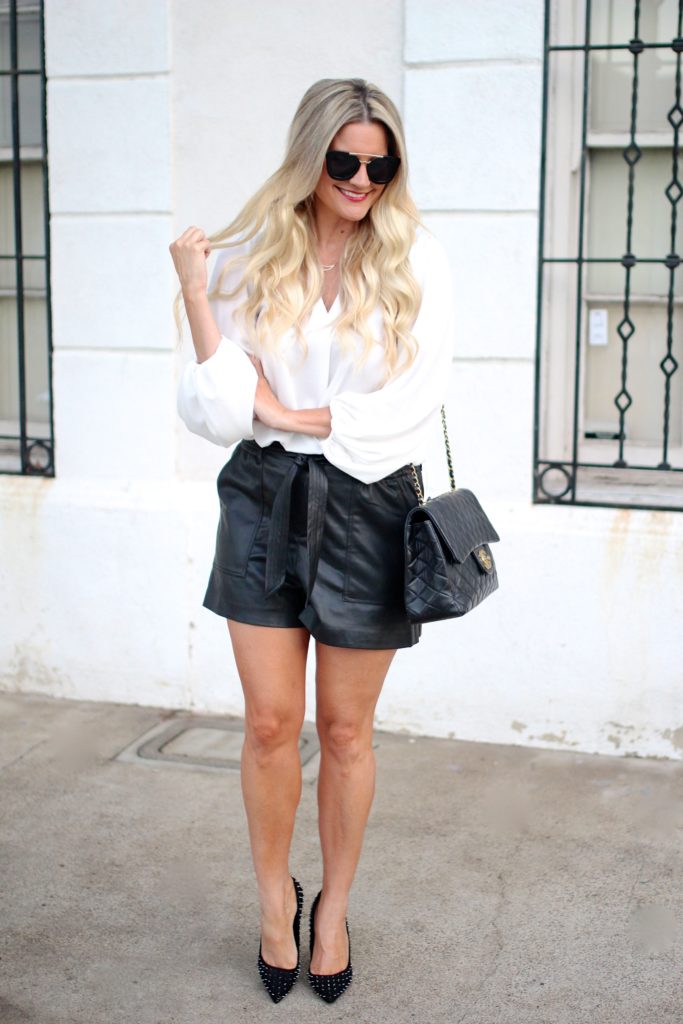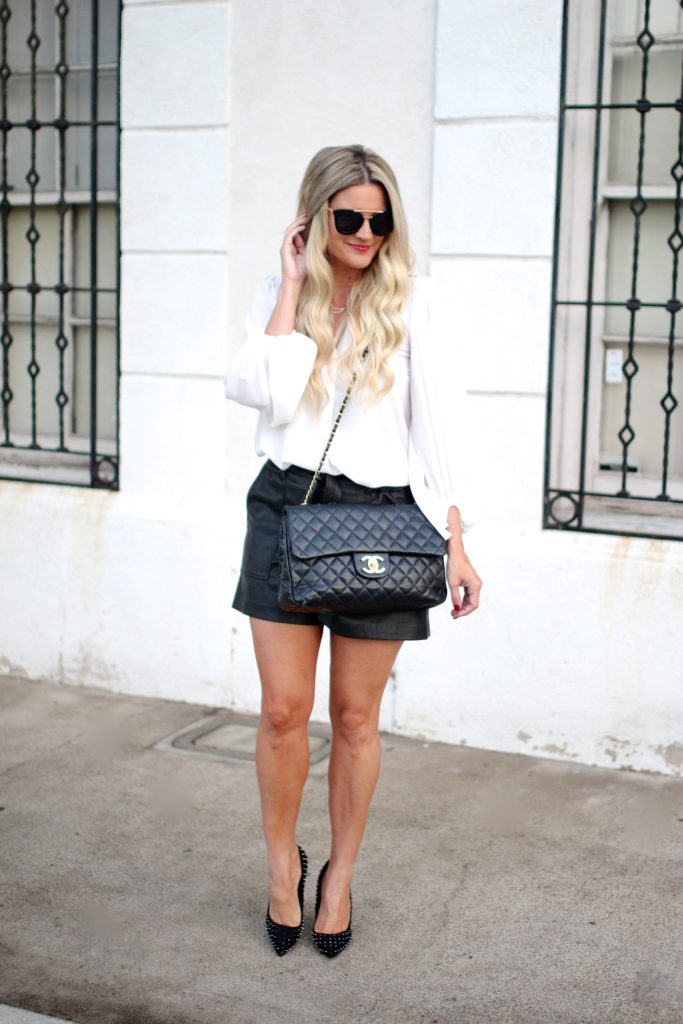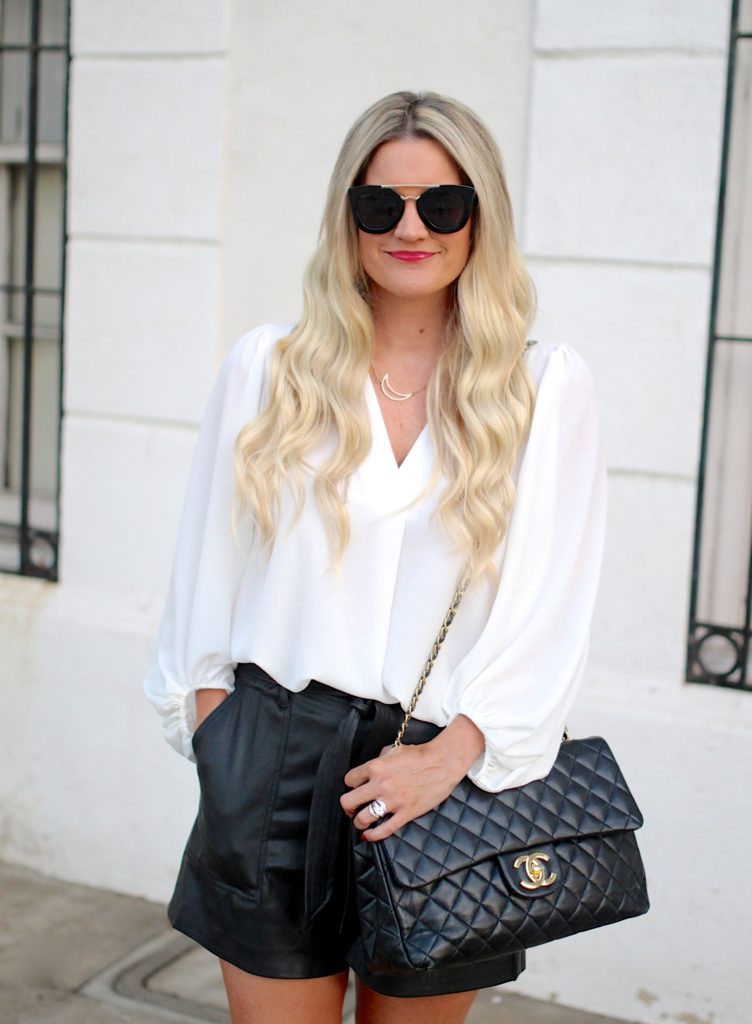 Top: Red Dress Boutique | Shorts: BlankNYC | Heels: Steve Madden | Glasses: Prada | Bag: Chanel
I have a major love affair with leather. Maybe because it's the one fabric I never have to wear Spanx with? 😉 There is, however one thing about leather that makes me sad:
I can't wear it year-round.
But lucky for me…FALL IS COMING and it will be time for all things leather…all day, everyday!
These shorts were a major find while doing some internet browsing recently. Looks like they are pretty limited at this point, so I wouldn't wait if you're thinking of grabbing them. I also found these shorts and they are identical (with all sizes are still available!).
Thank you so much for stopping by, your comments make me so happy! xo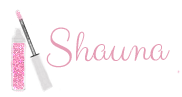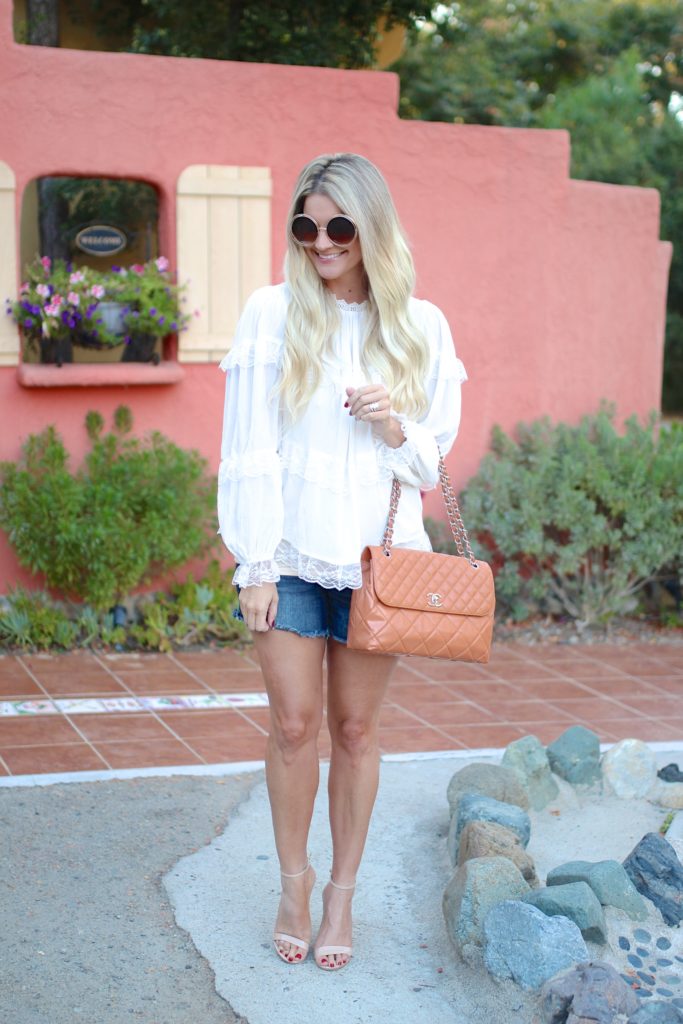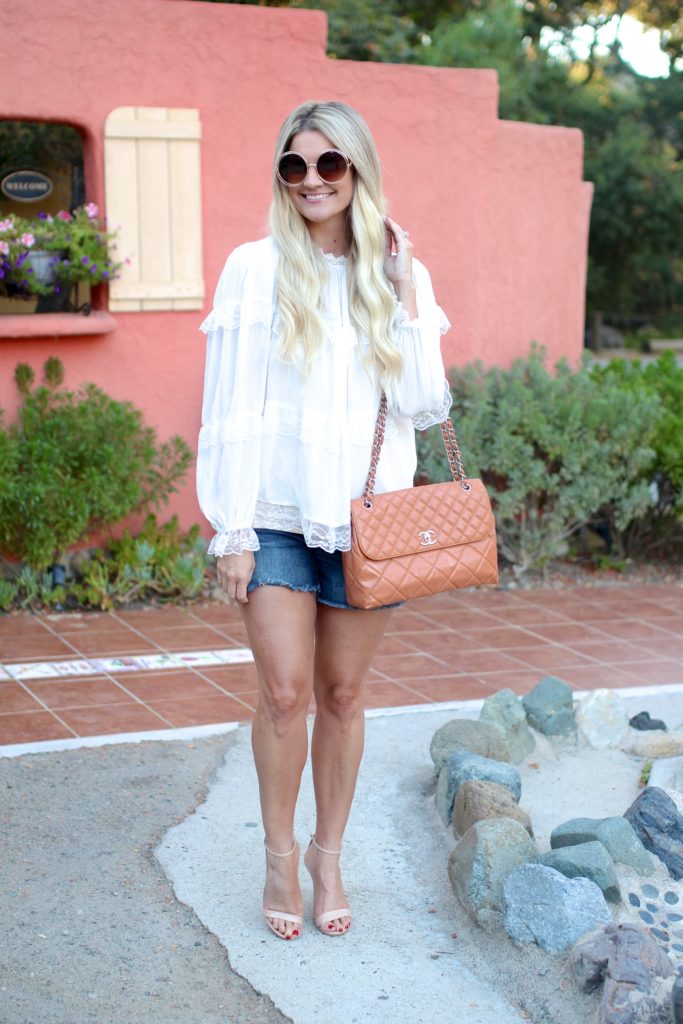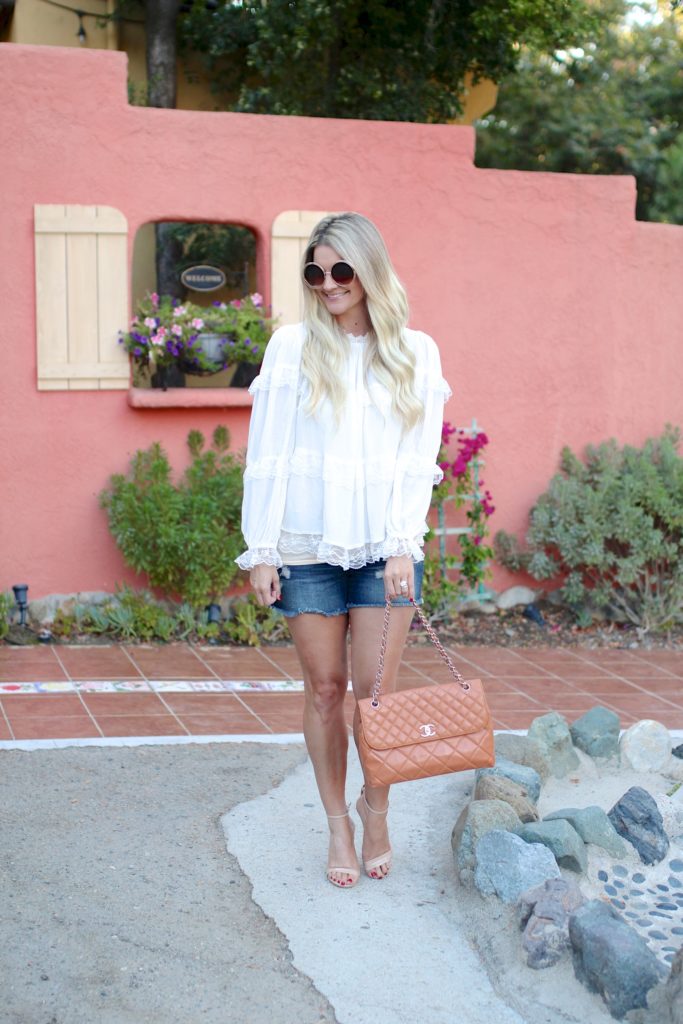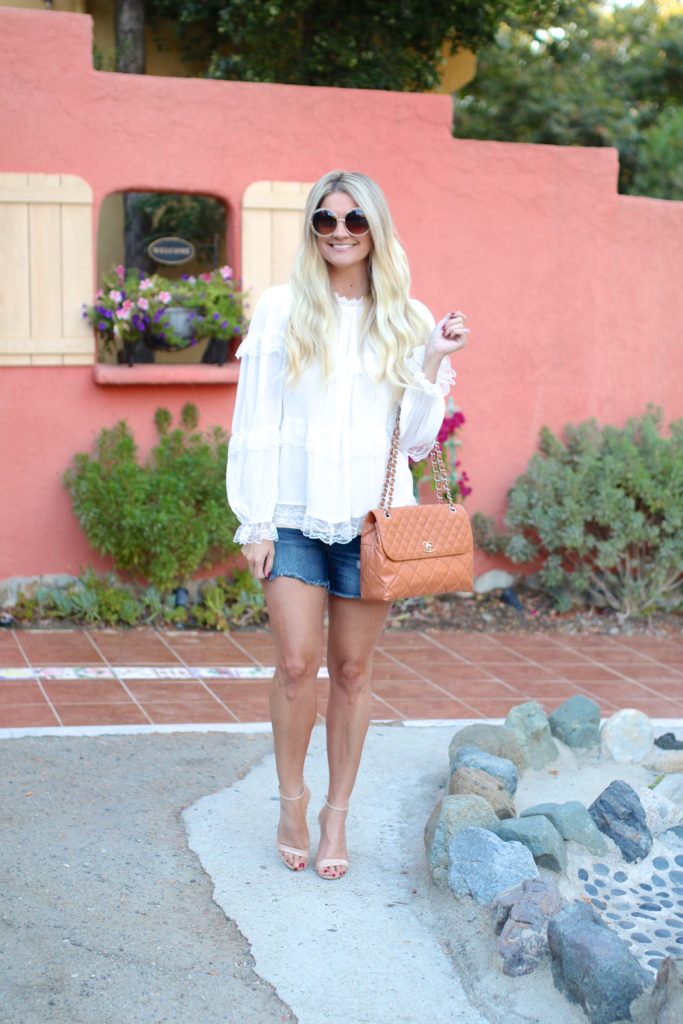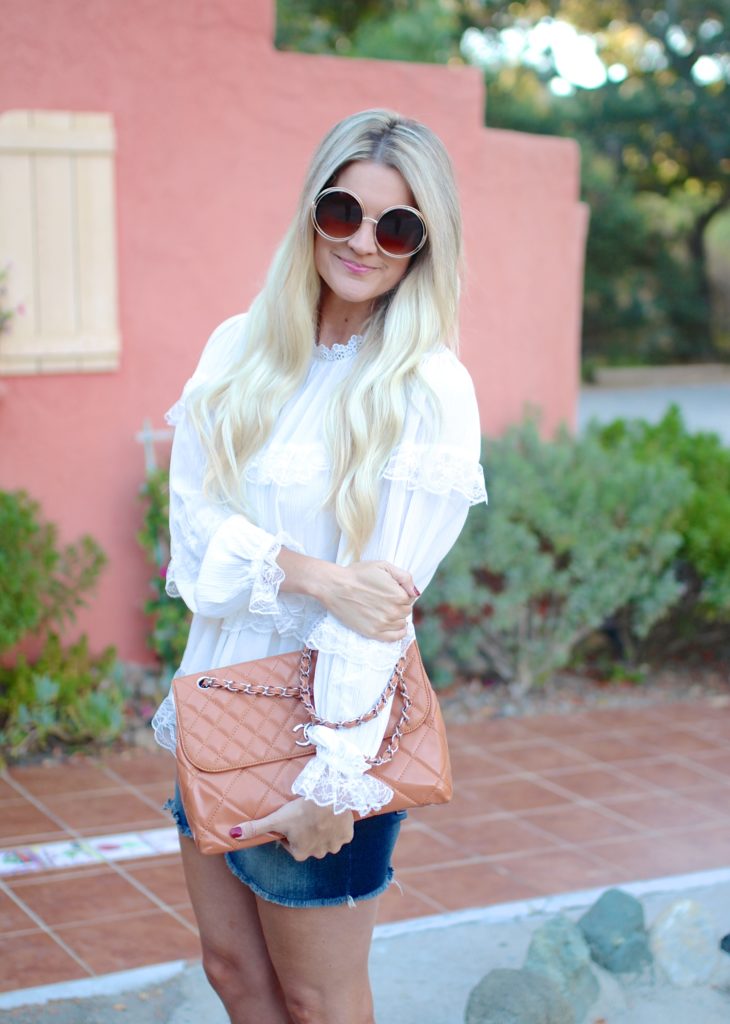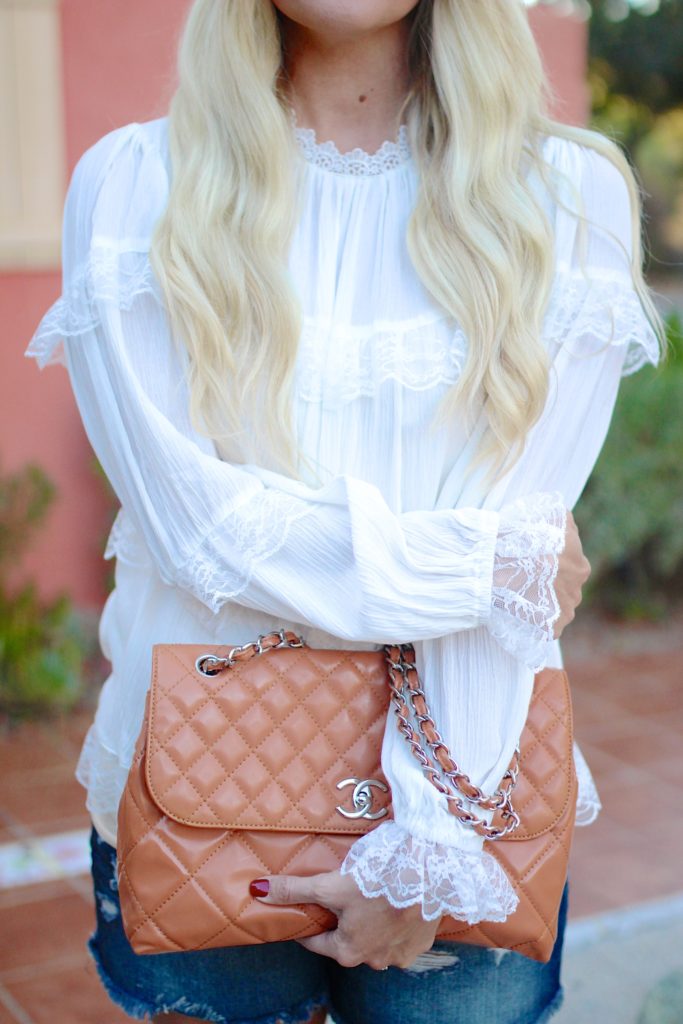 Top: Vici | Shorts: JcPenny | Heels: Steve Madden | Glasses: Chloe | Bag: Chanel
Oh how I wish you could see the lace details on this top! I tried with my good camera and cell phone, and neither really captured the beauty of it (ps – it's on sale for $27!). I wore this look to our favorite Mexican restaurant last weekend. Too bad it was almost 100 degrees out, and I was dressed a little too "fall" (umm not sorry).
What are your plans this weekend? This week kicks off a fun month of fashion events here in Orange County. Tonight I'm headed to a party being thrown by Coach, introducing their new 2019 Fall Collection. They always throw really fun events, so I'm sure it will be a good time!
Follow me on Instagram to see all the behind the scenes fun here! ~♥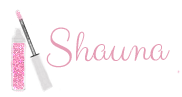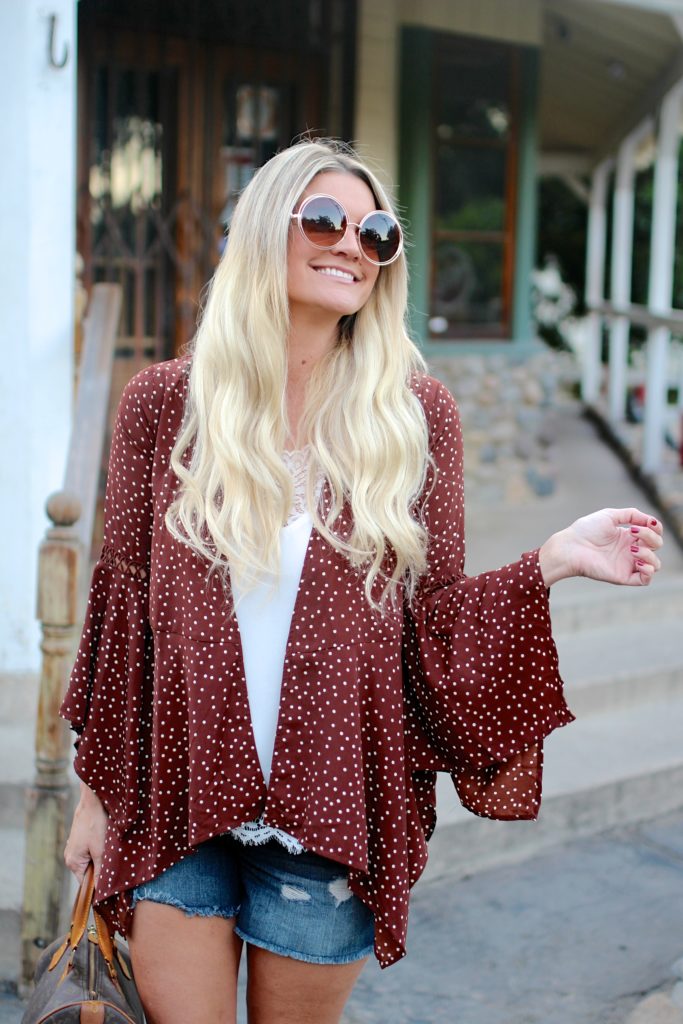 Cardigan: Impressions | Tank: Impressions | Shorts: JcPenny | Booties: old | Glasses: Chloe | Bag: LV
This lightweight cardi makes for the perfect transitional piece. Fall is my FAVORITE season for fashion; complete with rich colors, layering, and the most heart-stopping outerwear. While I'm not quite ready to say goodbye to summer, I've been loving all of the new fall arrivals. I've slowly started my fall shopping, picking up these plaid pants, a fun pair of leopard pumps, and I also have my eyes on this jacket!
Happy Labor Day! Hope you all had the best summer and enjoyed a super fun weekend with family and friends!