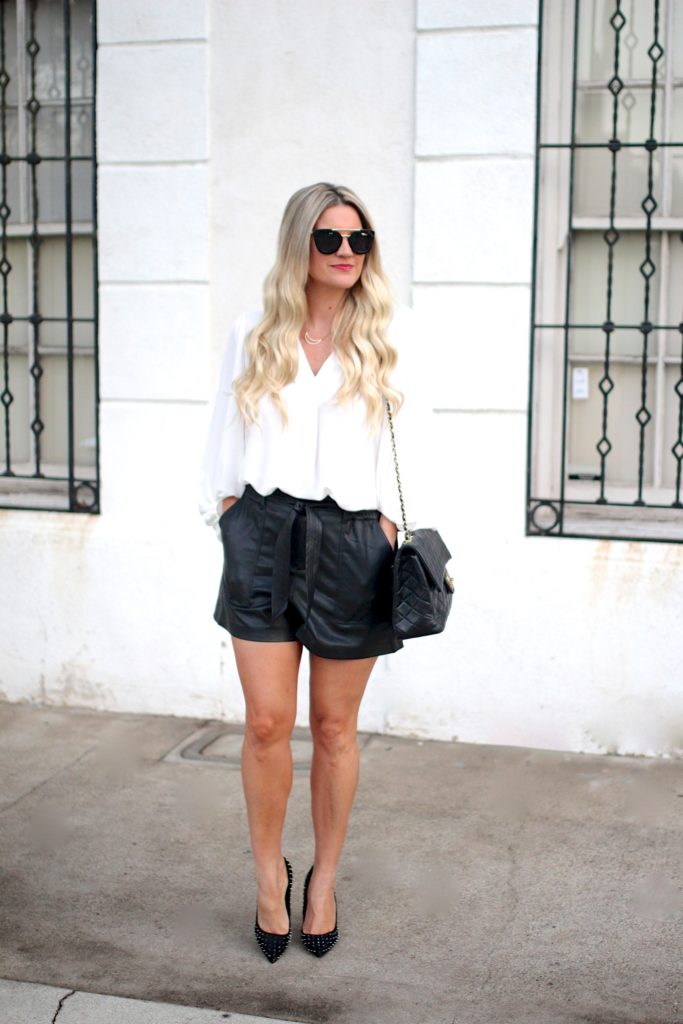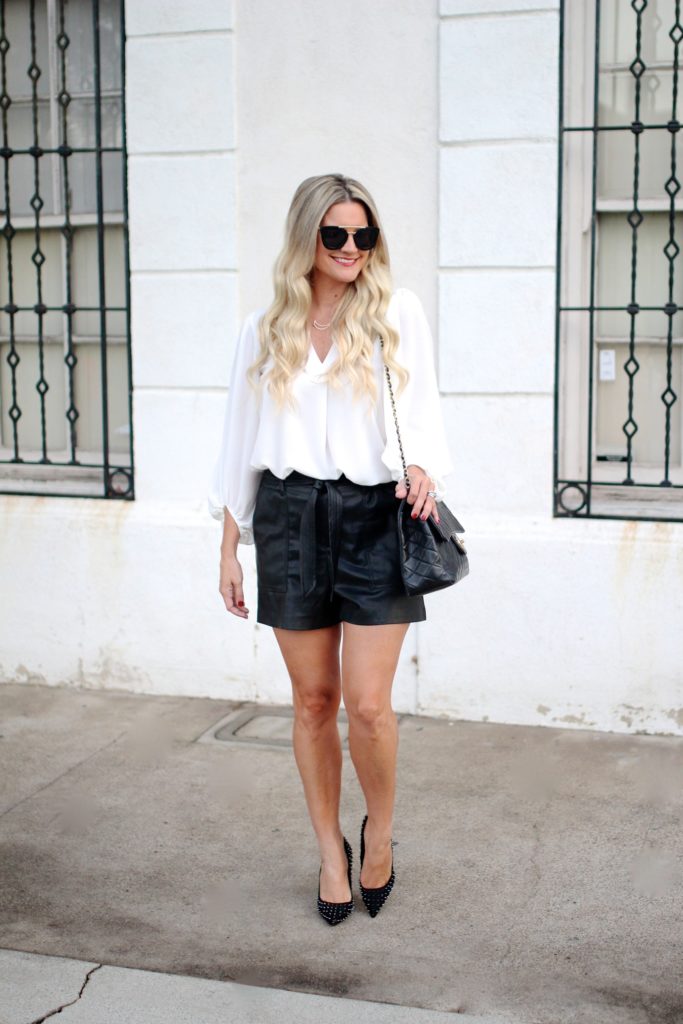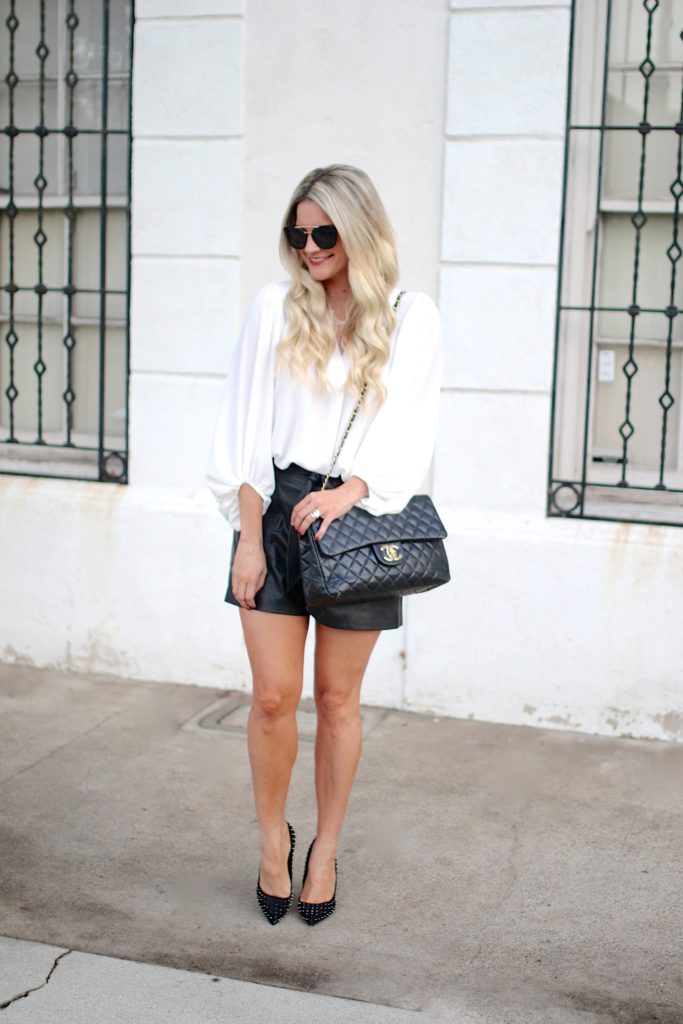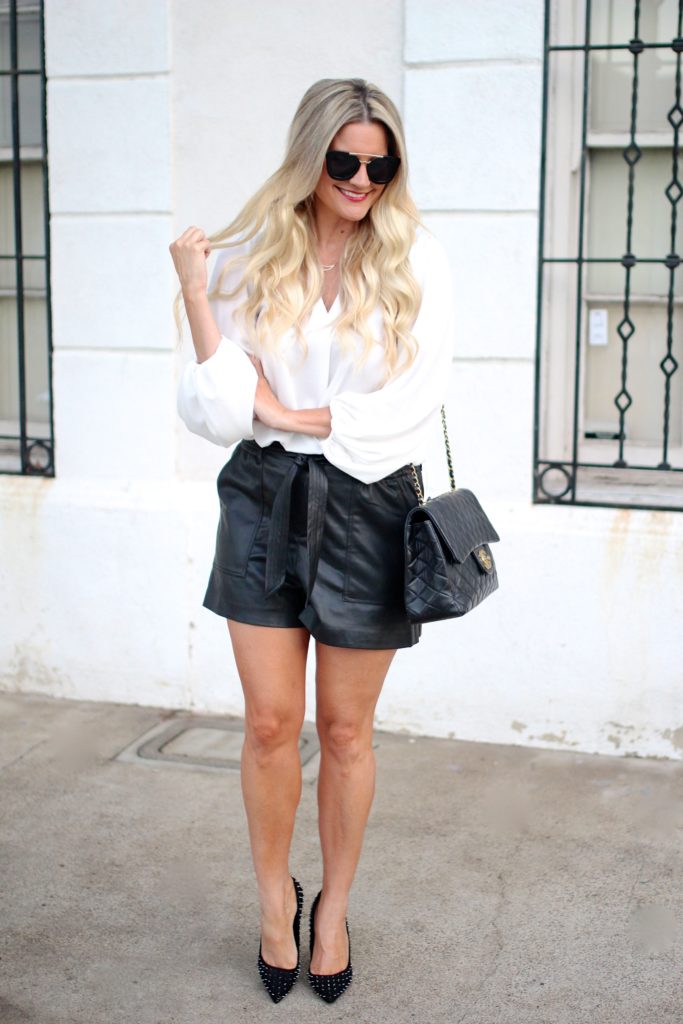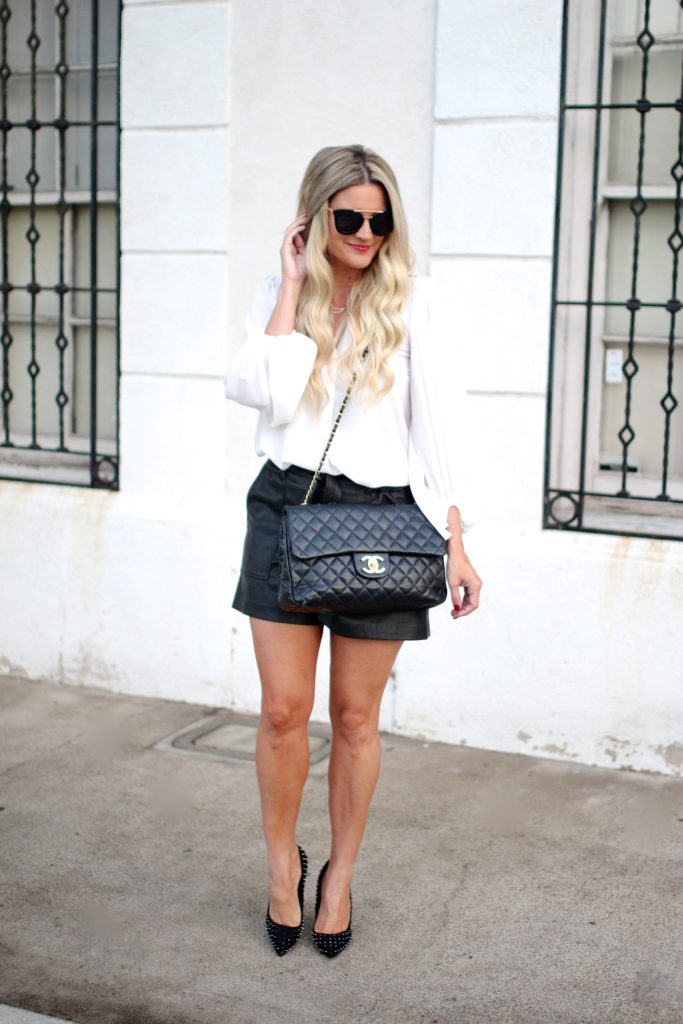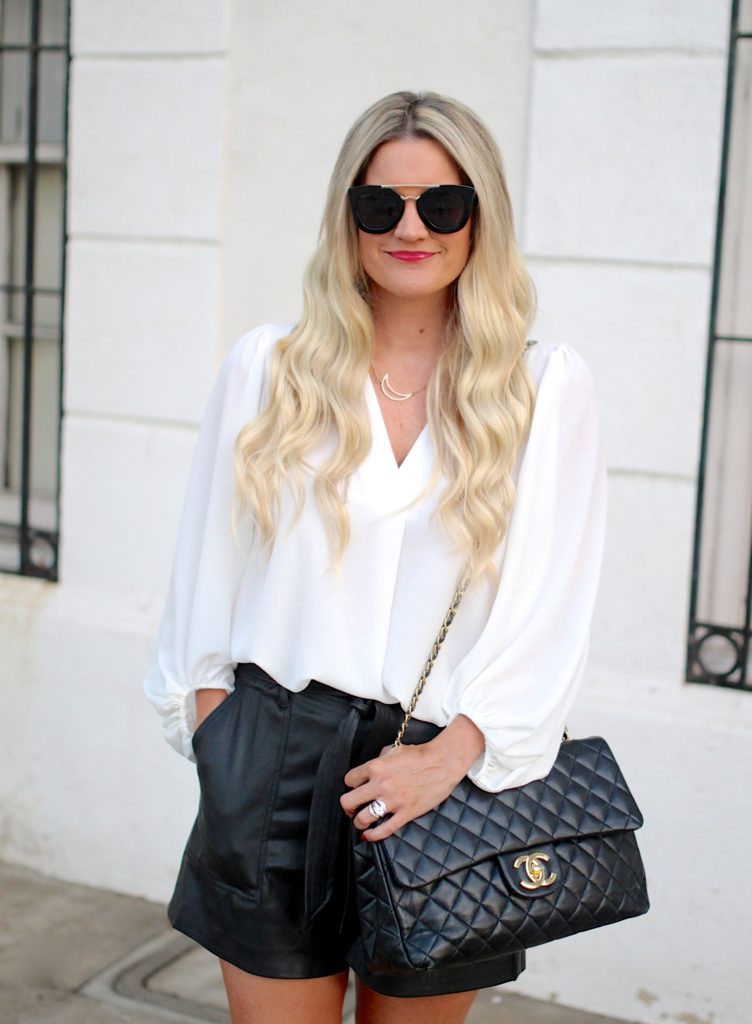 Top: Red Dress Boutique | Shorts: BlankNYC | Heels: Steve Madden | Glasses: Prada | Bag: Chanel
I have a major love affair with leather. Maybe because it's the one fabric I never have to wear Spanx with? 😉 There is, however one thing about leather that makes me sad:
I can't wear it year-round.
But lucky for me…FALL IS COMING and it will be time for all things leather…all day, everyday!
These shorts were a major find while doing some internet browsing recently. Looks like they are pretty limited at this point, so I wouldn't wait if you're thinking of grabbing them. I also found these shorts and they are identical (with all sizes are still available!).
Thank you so much for stopping by, your comments make me so happy! xo