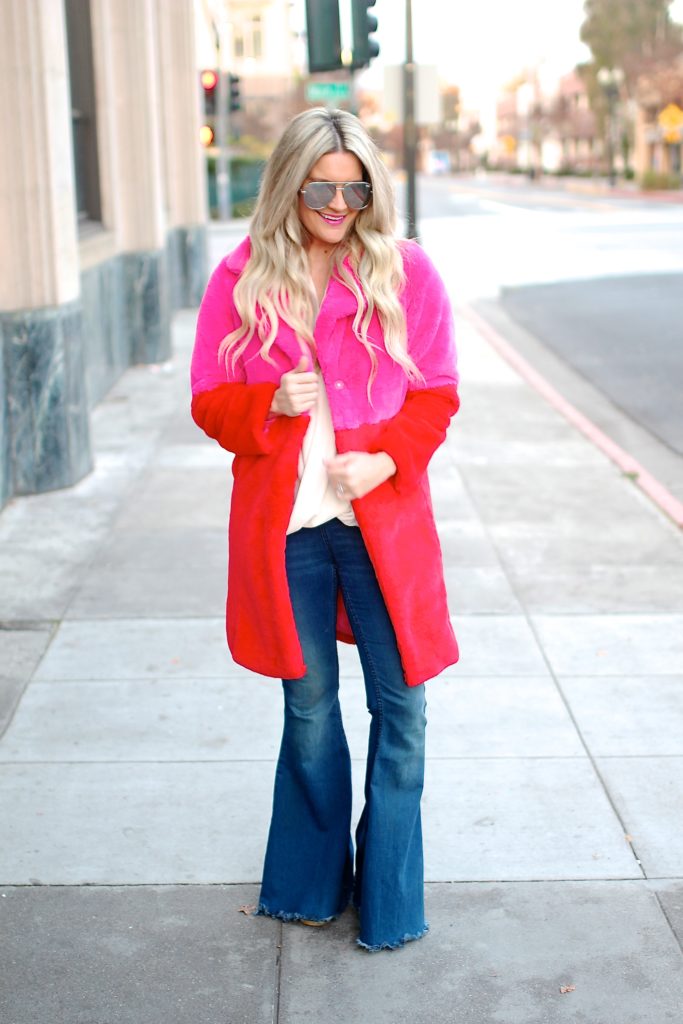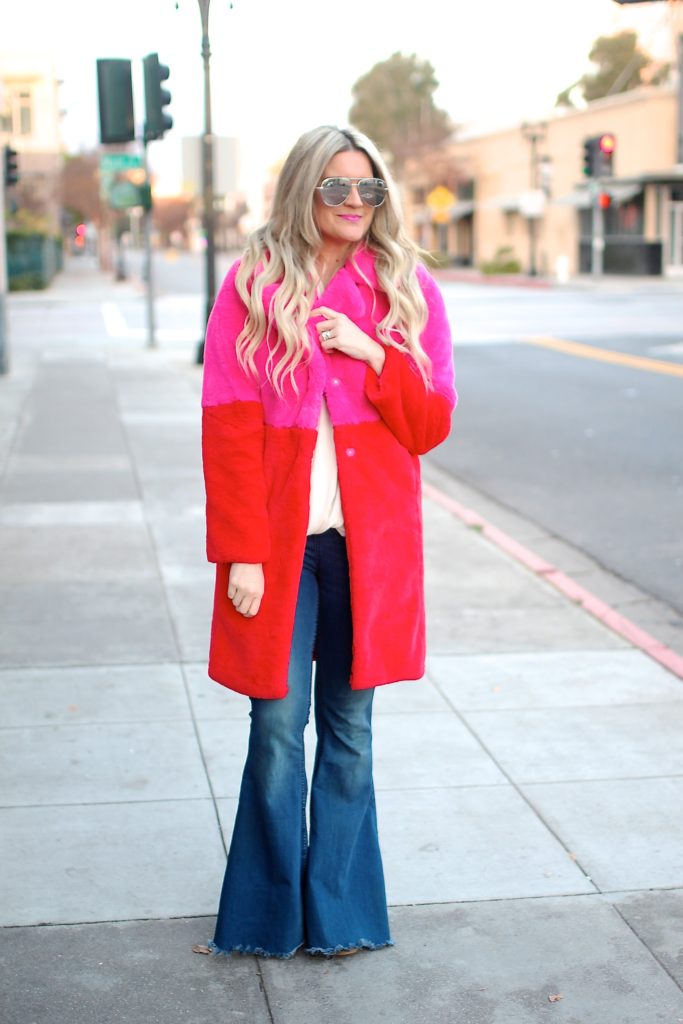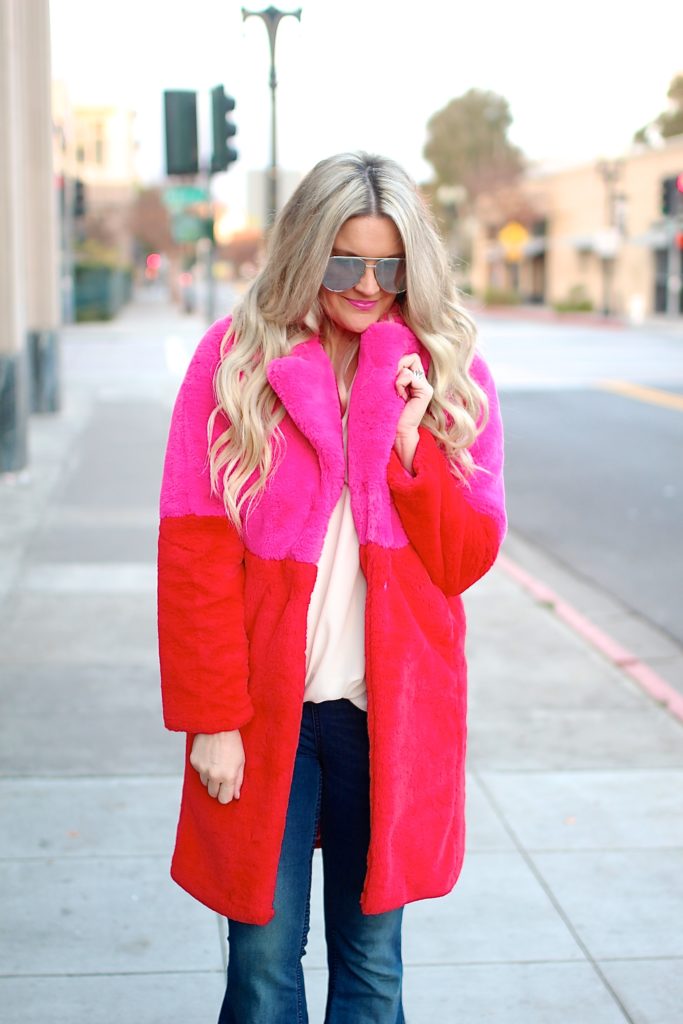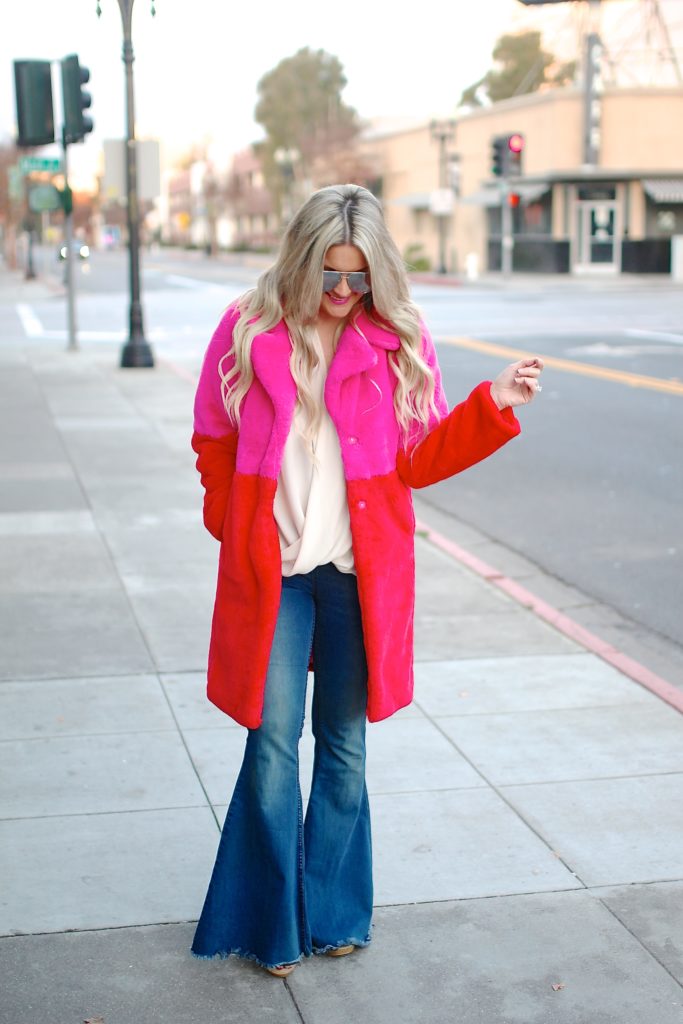 Coat: LuLu's | Jeans: old (similar) | Glasses: Quay
Two tone, color blocked, half & half – whatever you want to call it – the trend is out there in a big way, and as a lover of color…I am here for it!
It's a new, fun way to mix and match hues. And since we're so close to Valentine's Day, I thought this was the perfect coat for a fun date or girls night out!
Do you guys already have plans for Valentine's Day? We usually go to a nice dinner that weekend in Beverly Hills. It's always fun to get dolled up and have a true date night with each other.
I'd love to hear what your plans are!
Thanks for reading, friends!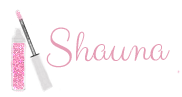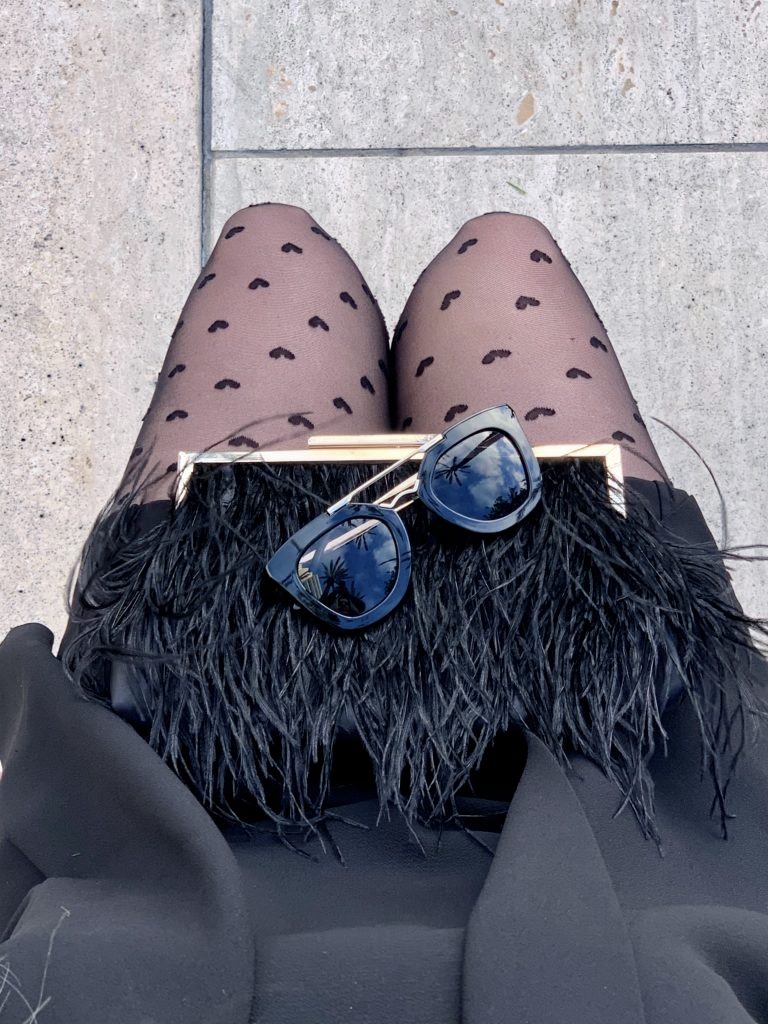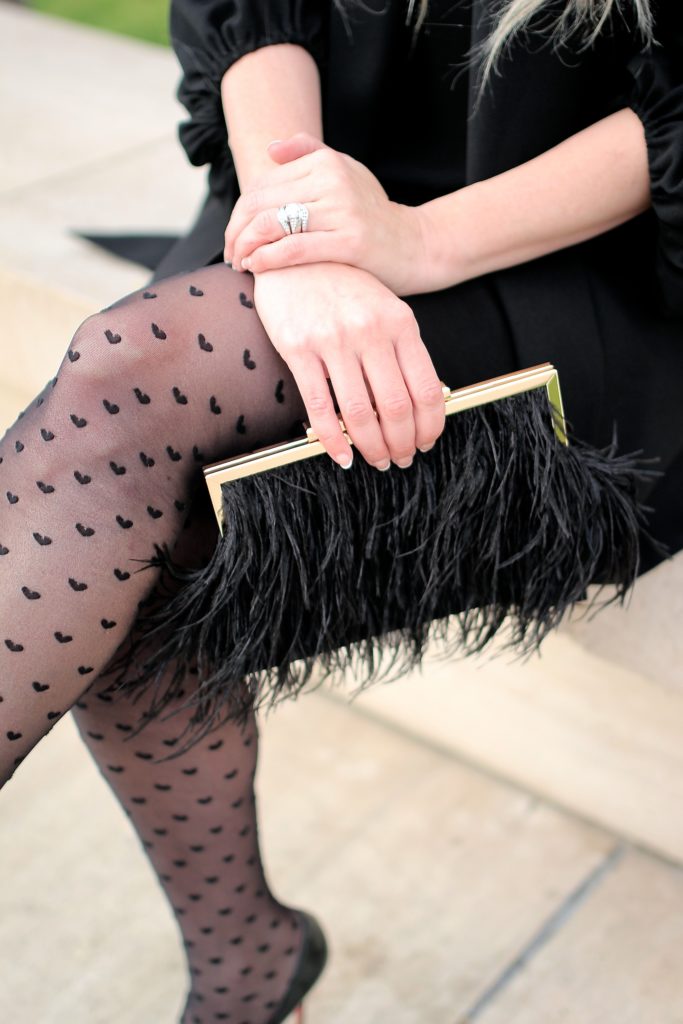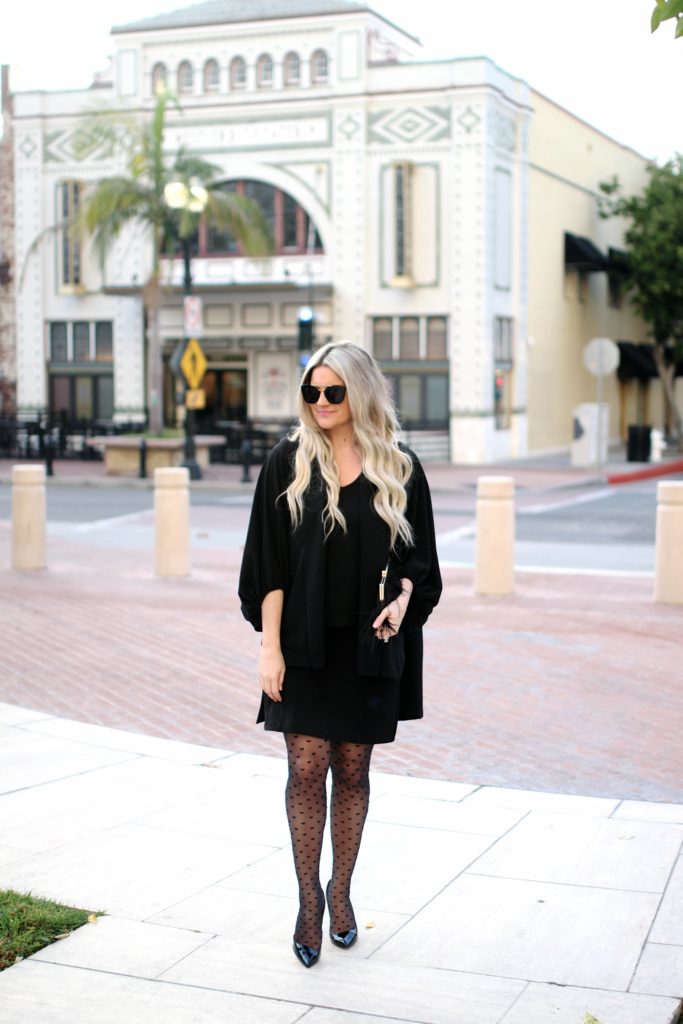 Cape: old (similar) | Skirt: Macy's | Tights: Asos | Heels: Loubitoun | Clutch: Akira | Glasses: Prada
While you might think that monochromatic outfits take less energy and thought, they can be sometimes tough to get right. A monochromatic look is a very simple and clean style and when you have the right pieces to put together, you can create a show-stopping look.
The best way to style these looks is to use different textures. Black can be boring, but when you mix feathers, with nylons and textured hearts? Home run!
What are your thoughts on monochromatic fashion? I really want to try styling more of these looks this year. Just have to think of what color is next…
Have a great week!