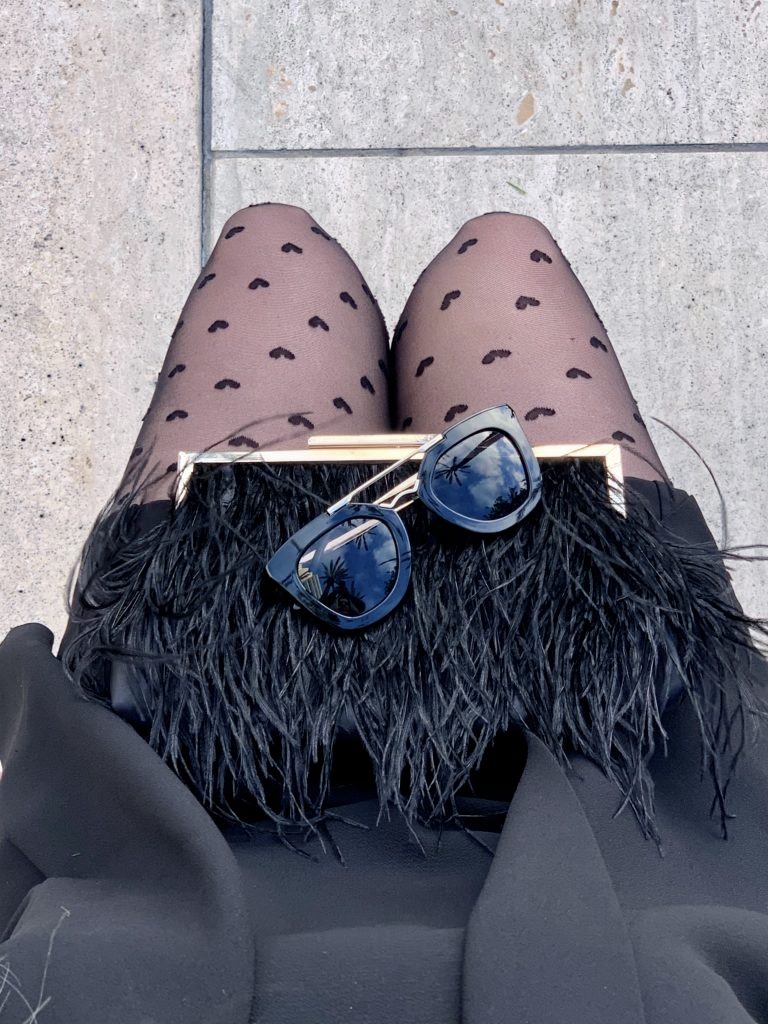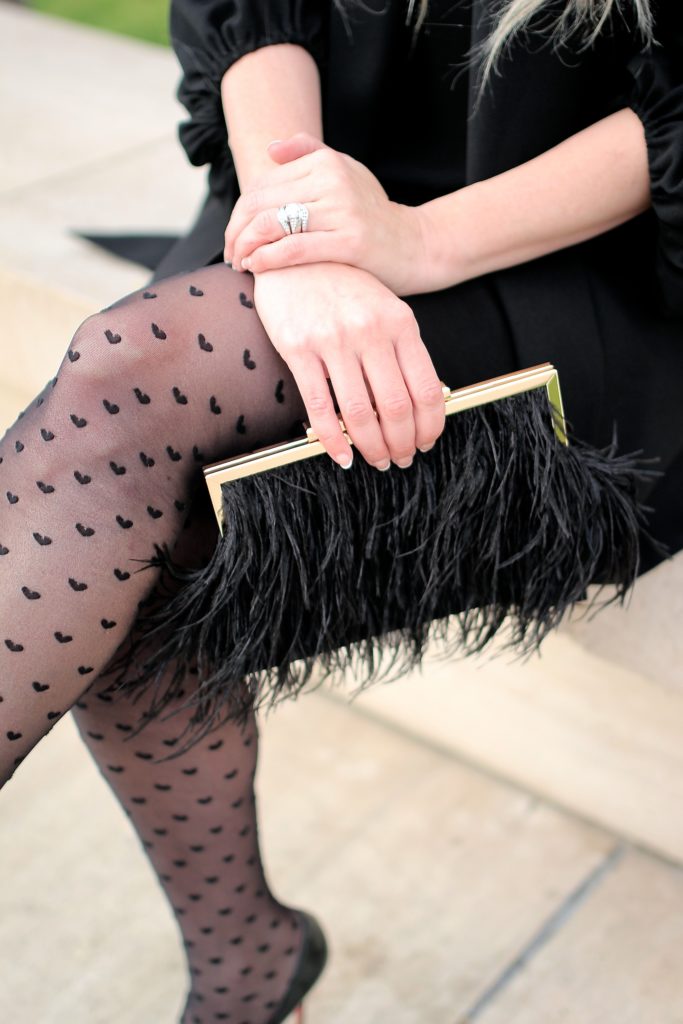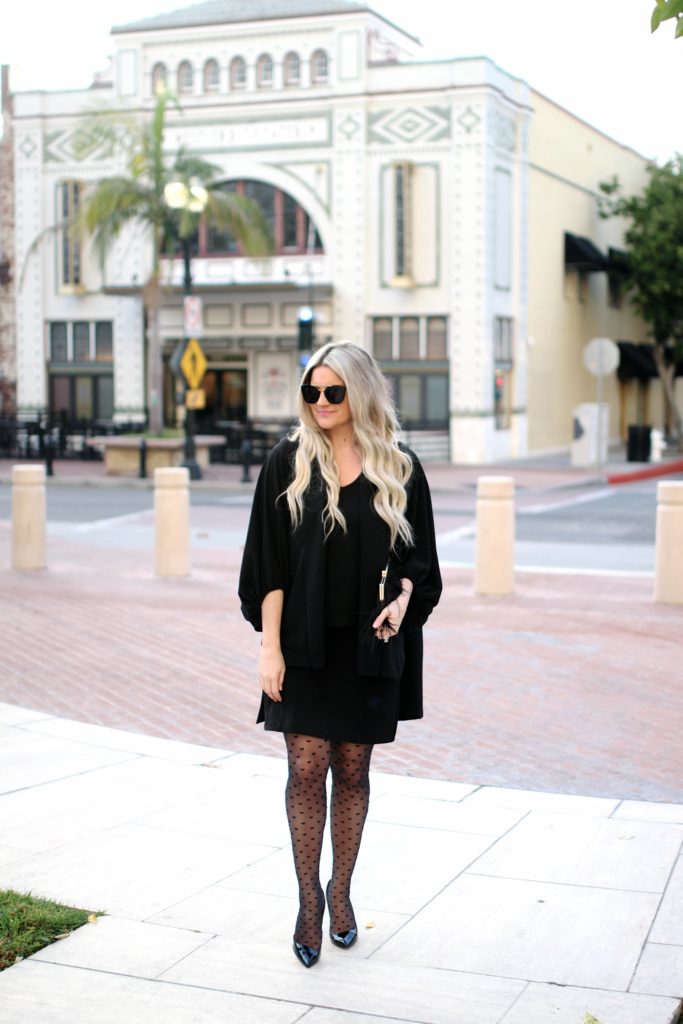 Cape: old (similar) | Skirt: Macy's | Tights: Asos | Heels: Loubitoun | Clutch: Akira | Glasses: Prada
While you might think that monochromatic outfits take less energy and thought, they can be sometimes tough to get right. A monochromatic look is a very simple and clean style and when you have the right pieces to put together, you can create a show-stopping look.
The best way to style these looks is to use different textures. Black can be boring, but when you mix feathers, with nylons and textured hearts? Home run!
What are your thoughts on monochromatic fashion? I really want to try styling more of these looks this year. Just have to think of what color is next…
Have a great week!