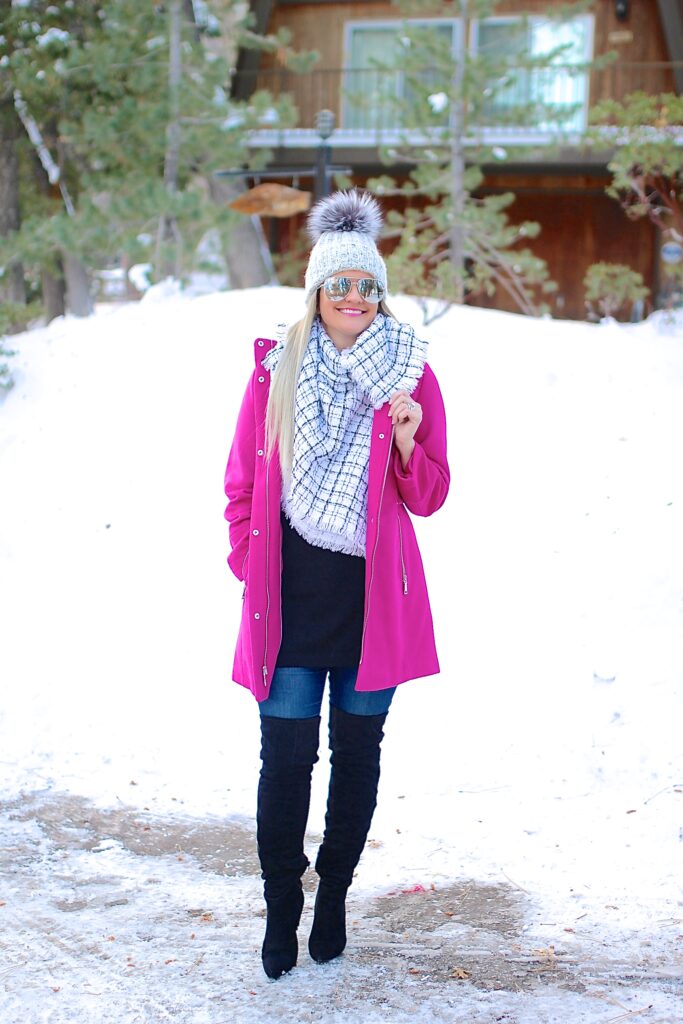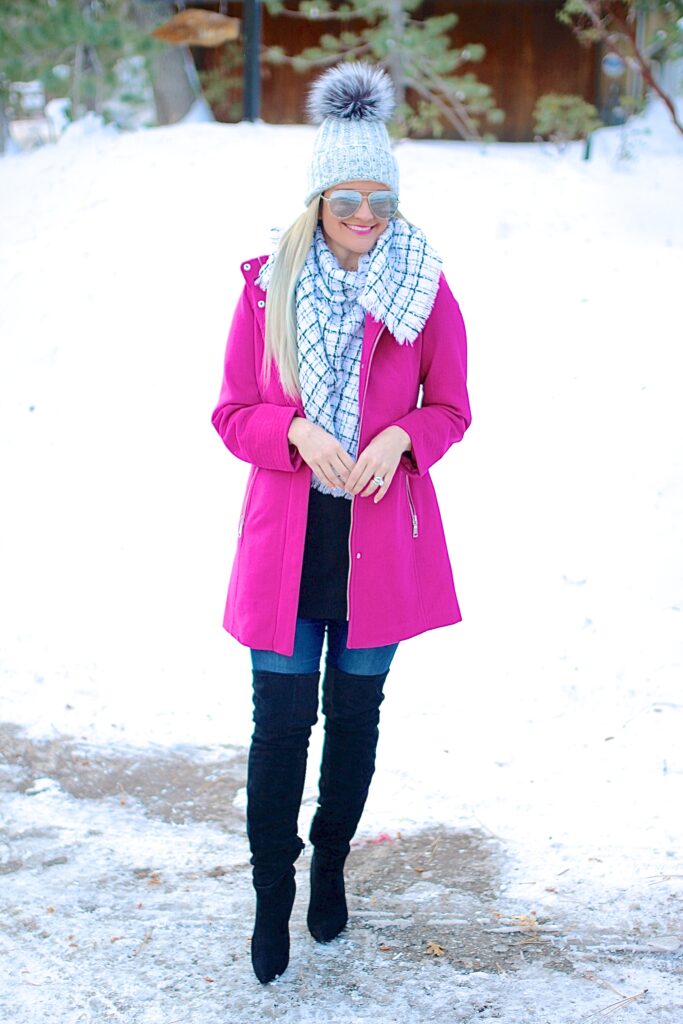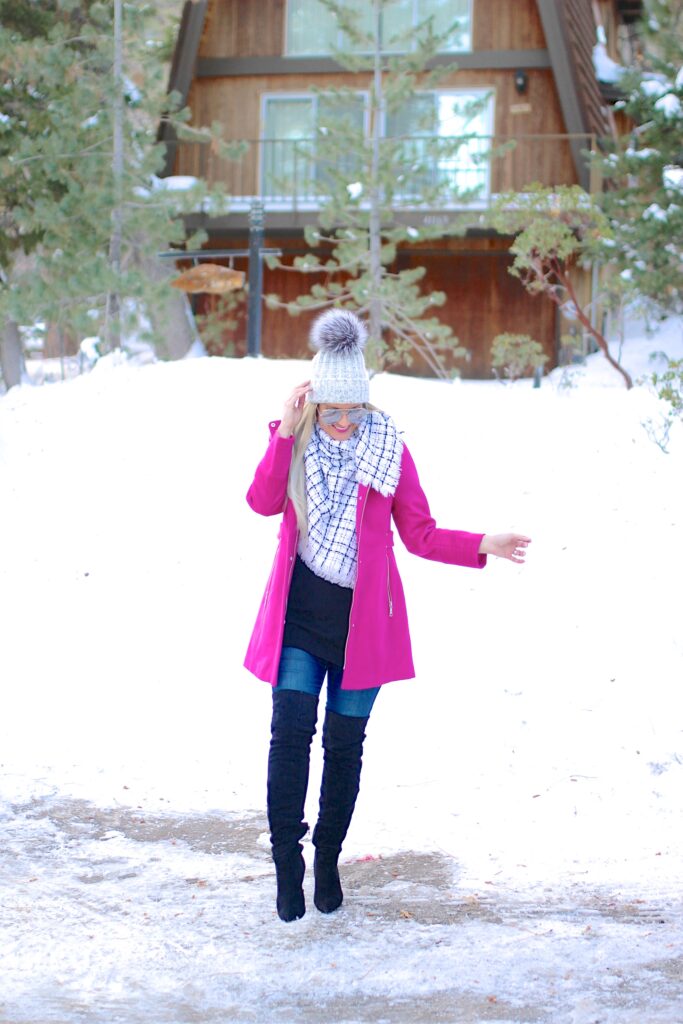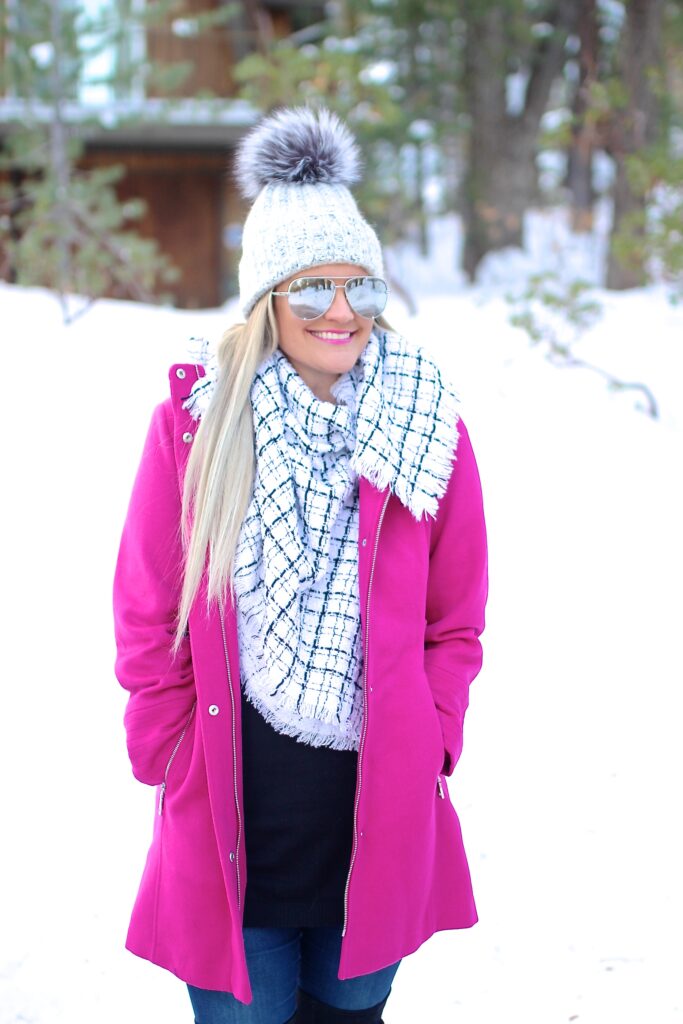 Coat: Vince Camuto | Scarf: Chanel | Leggings: Target | Boots: old | Beanie: Kyi Kyi | Glasses: Ray-Ban
Well guys, we've almost made it through the first week of 2021.
How has it gone for you? I decided that this year I was going to start the year with an empty jar, and each week add a note with a good thing thats happened to me. Then on New Years Eve, I'll empty the jar and read about the (hopefully) amazing year I've had.
How did you start the year? Did you make resolutions? A bucket list? I'd love to hear.
Enjoy your weekend, and I'll see you Monday! xo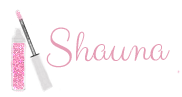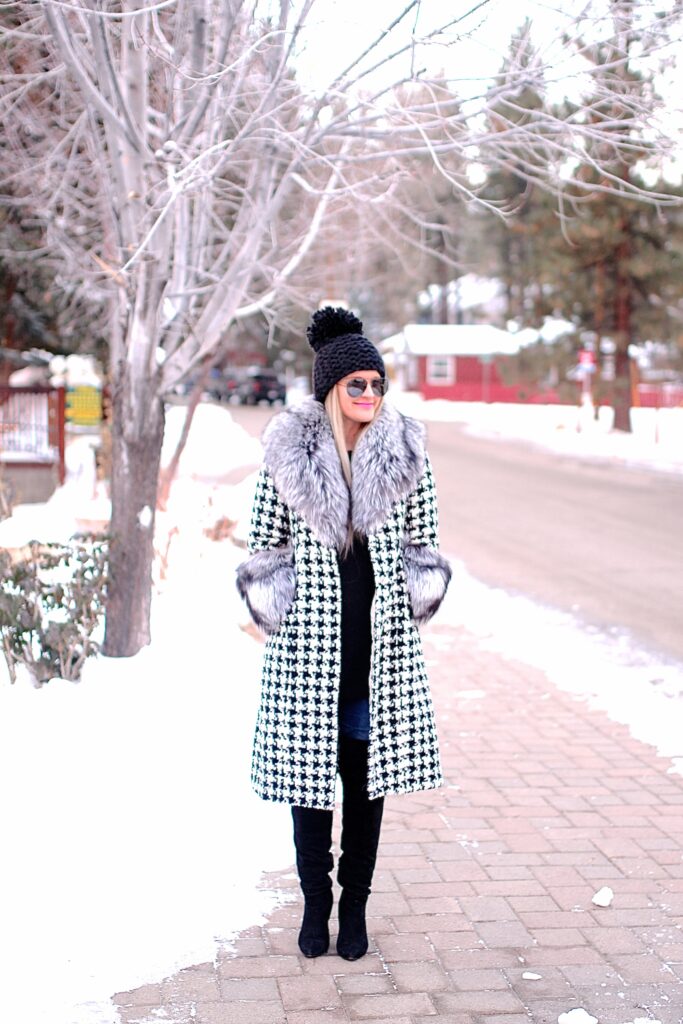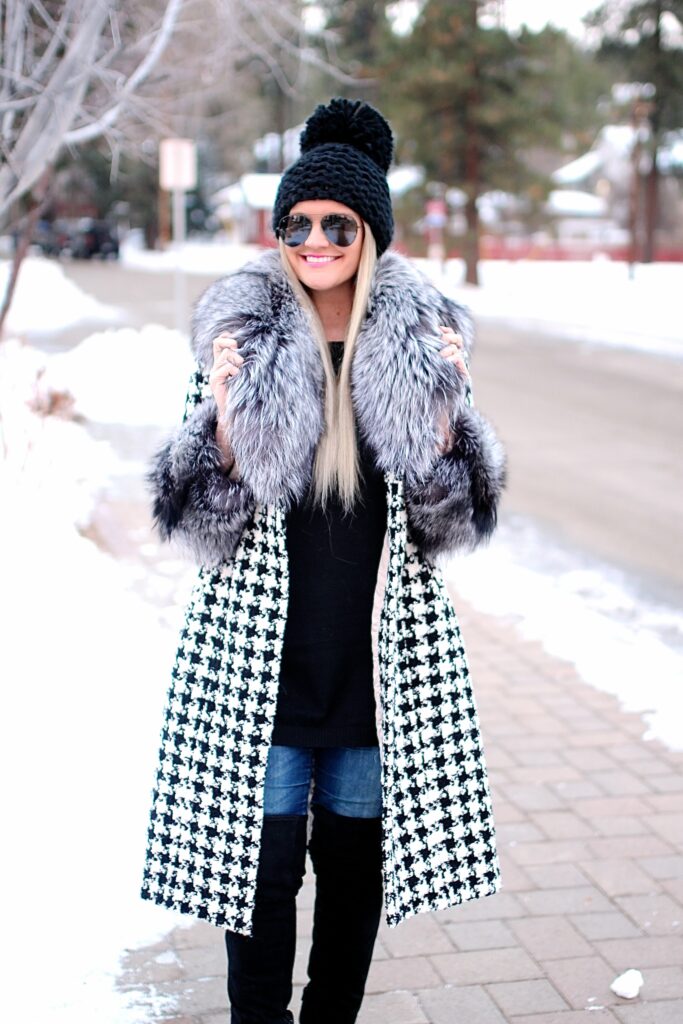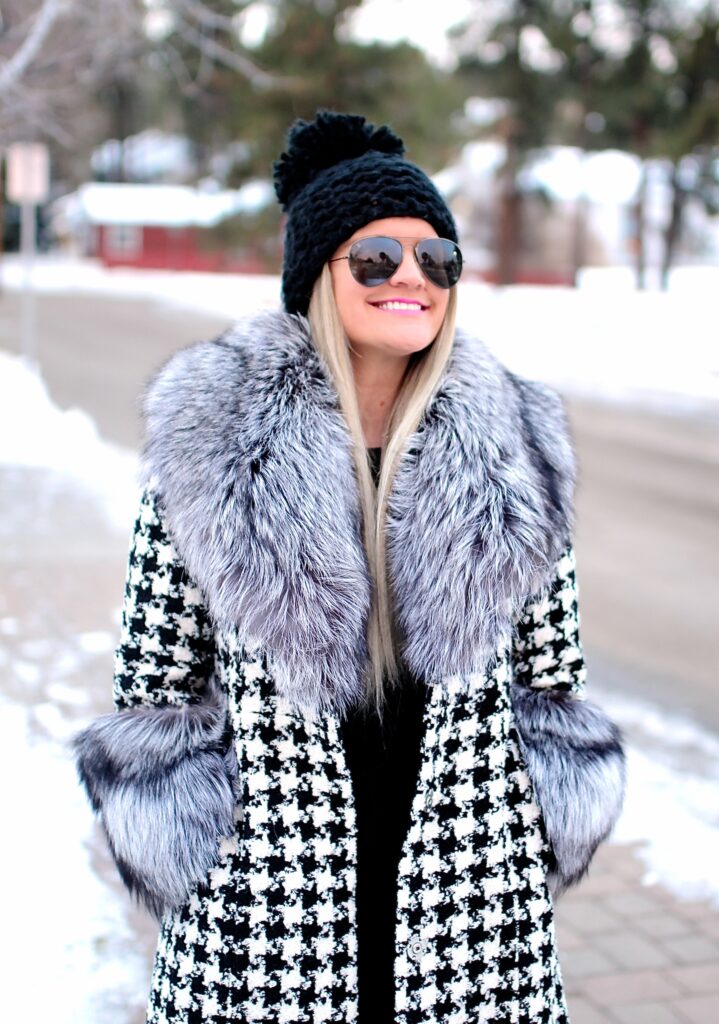 Coat: Reve Boutique | Boots: old | Beanie: old | Glasses: Ray-Ban
You guys know that I LIVE for coats. When cooler temps start rolling in, I get so excited to mix, match, layer and pull out all of my fuzzy, oversized pieces! Faux fur coats are the most fun way to add color and a lot of spunk to your winter looks. I admit that I own way too many of them, but they still remain some of my most worn pieces year after year.
Happy New Year to you all! Hoping this year will be your most fashionable yet! xo