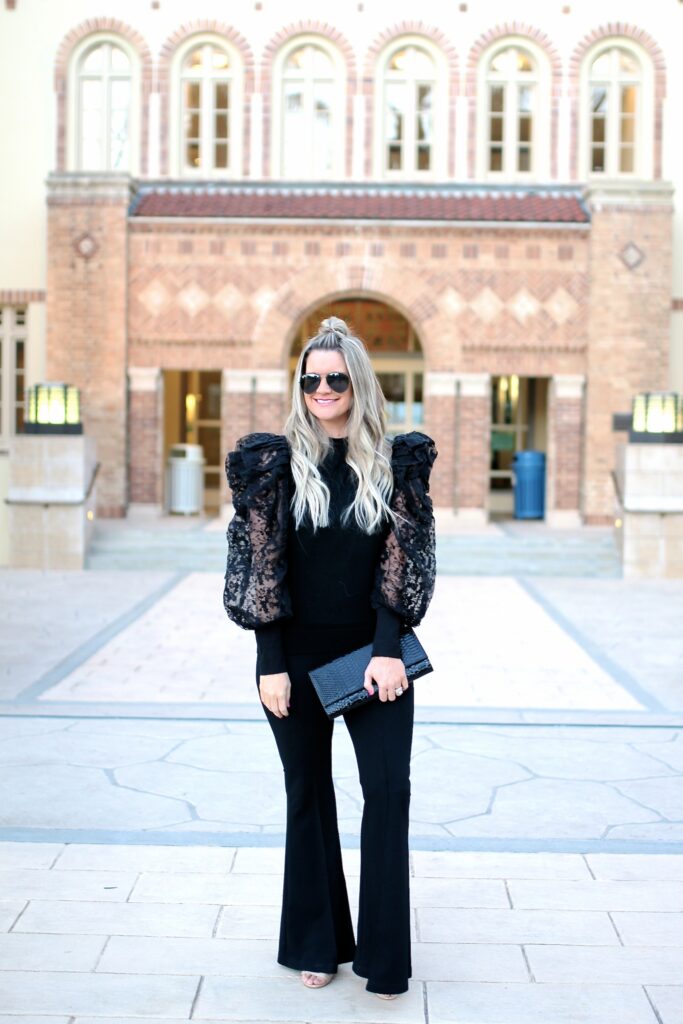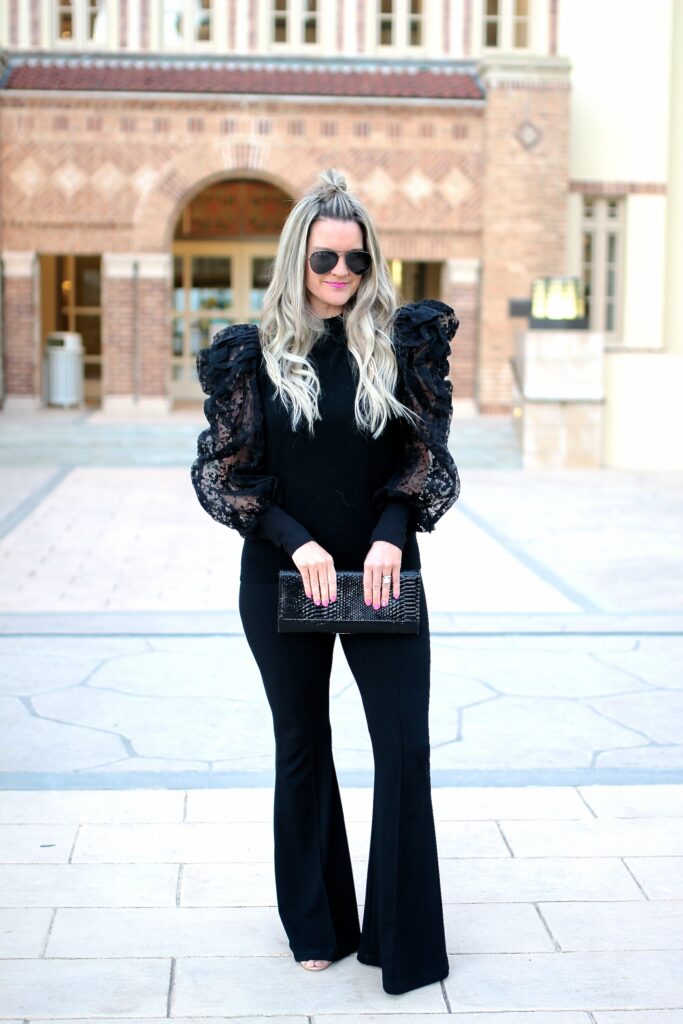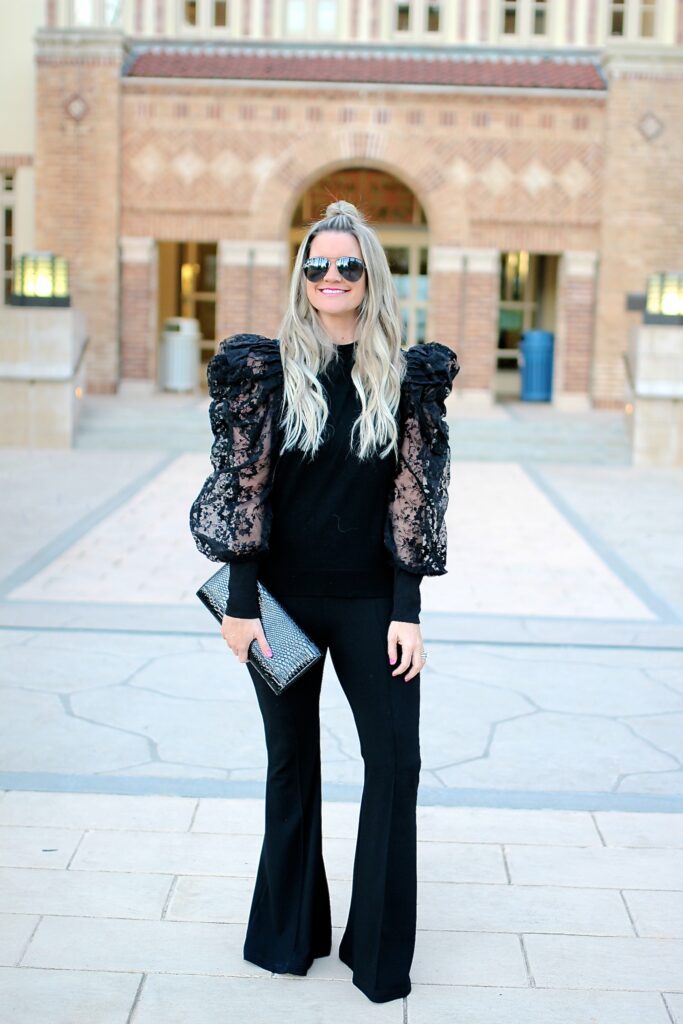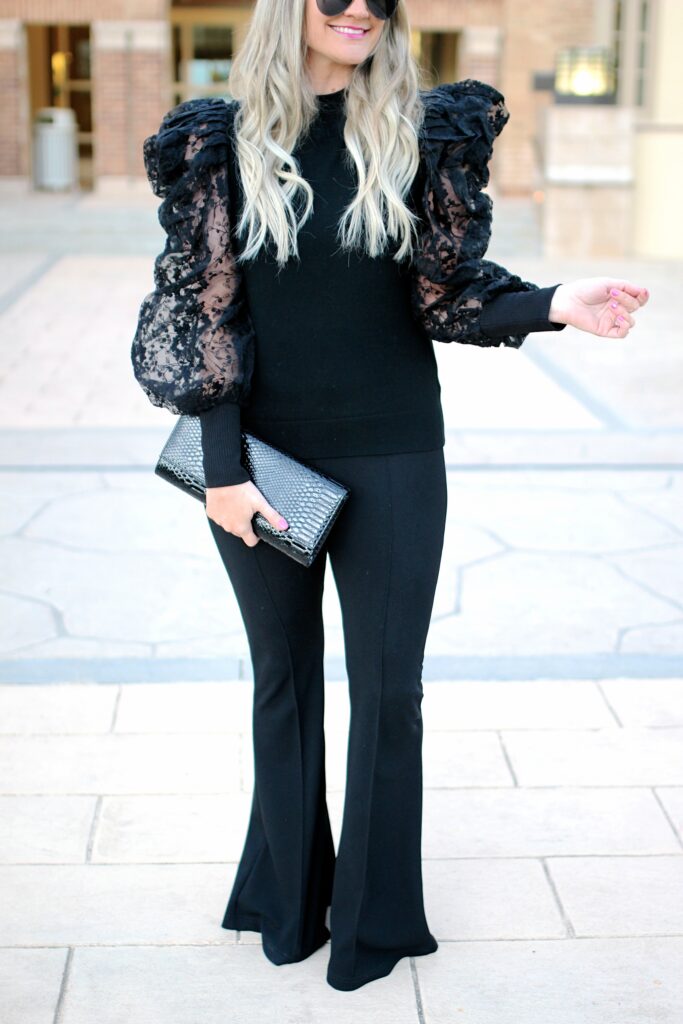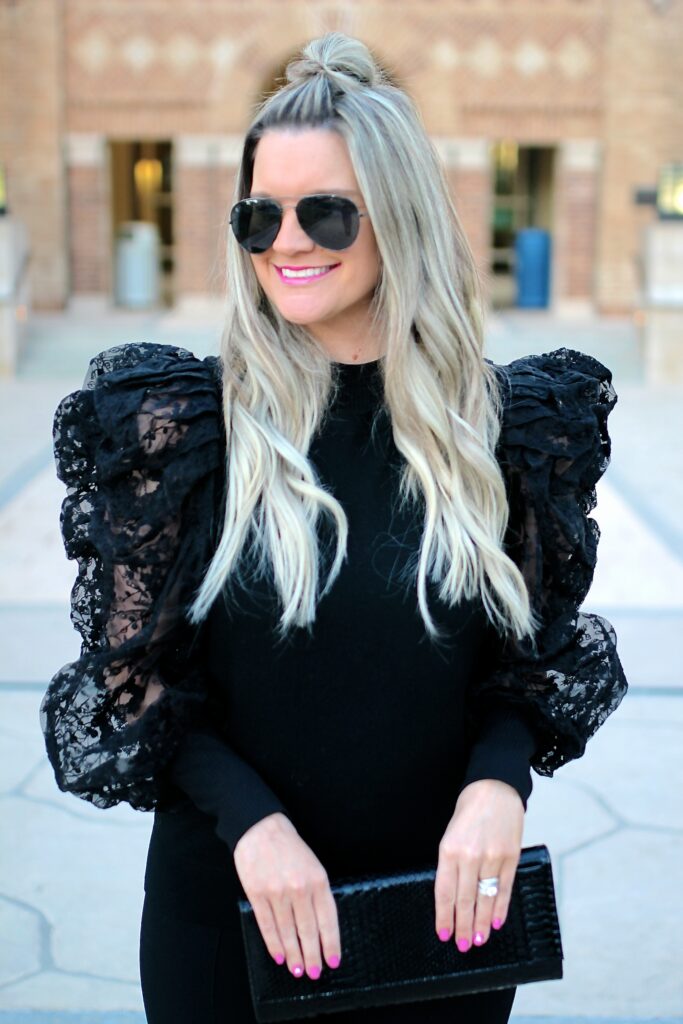 Top: Akira | Pants: old | Glasses: Rayban | Clutch: old
Sometimes you just put on an outfit and feel like "this is so me". And that's exactly how I feel about this one.
You guys know I love looks that are over-the-top and shall we say "extra". Basic black tops are not my thing, so I'm always looking for a way to add that little touch of glamour. You'd never think this top is $20 either! That's the thing about fashion; you don't have to spend a lot to look like a million bucks. It's all about the styling.
Thanks so much for reading, have a great week! -XO