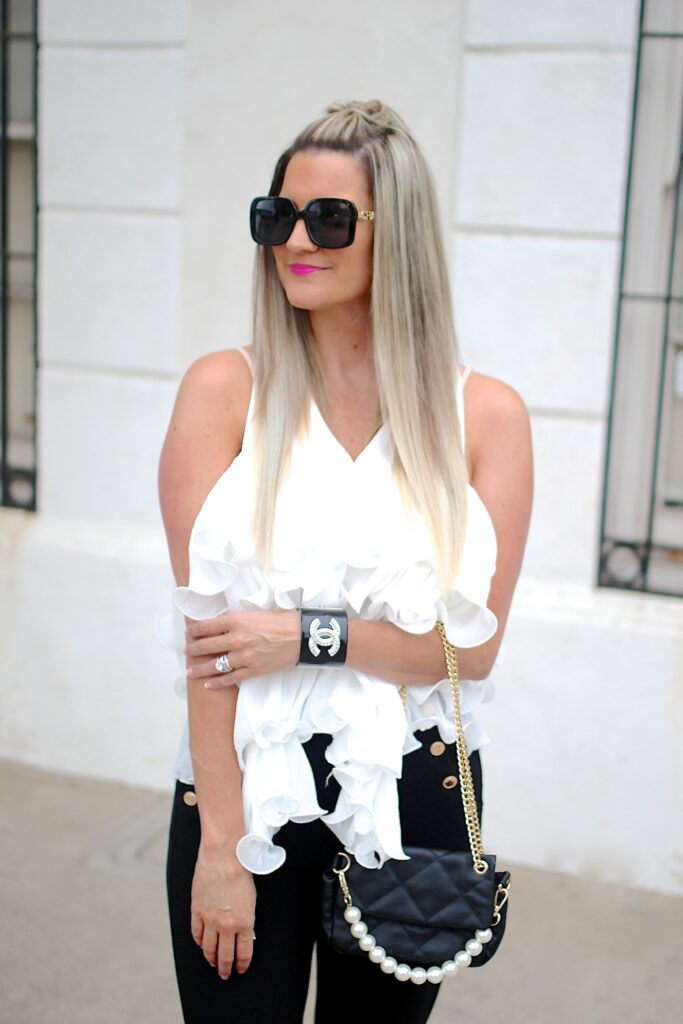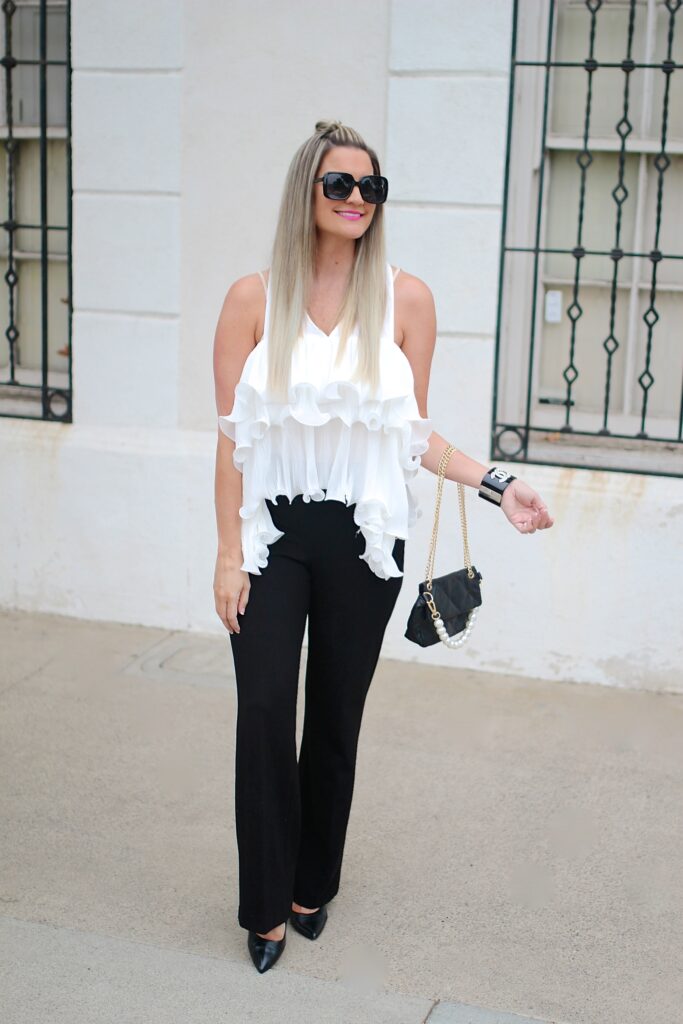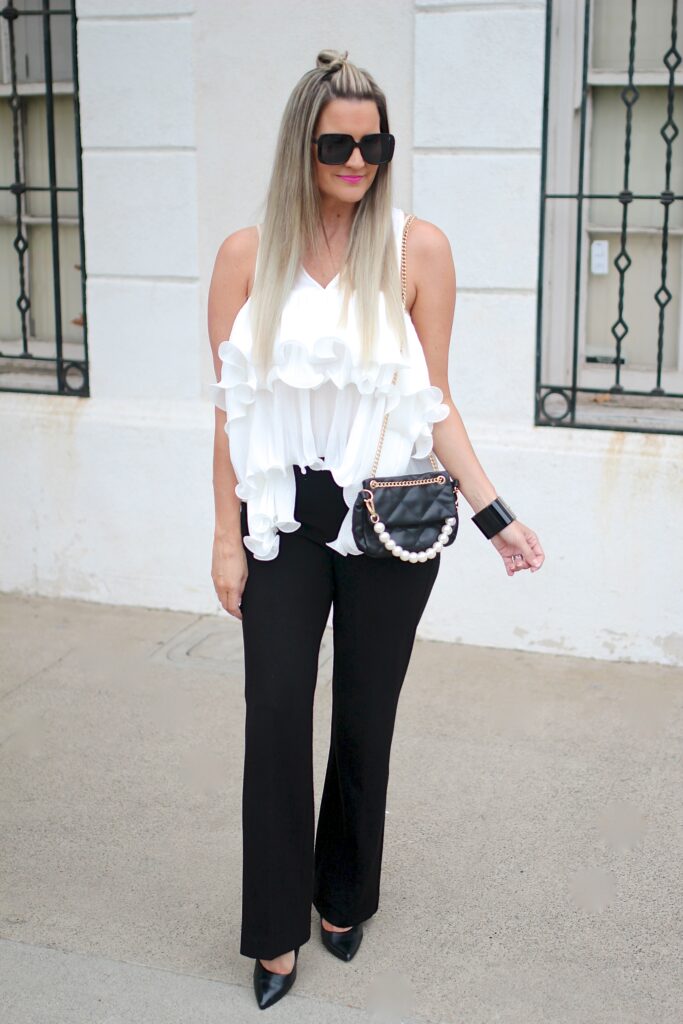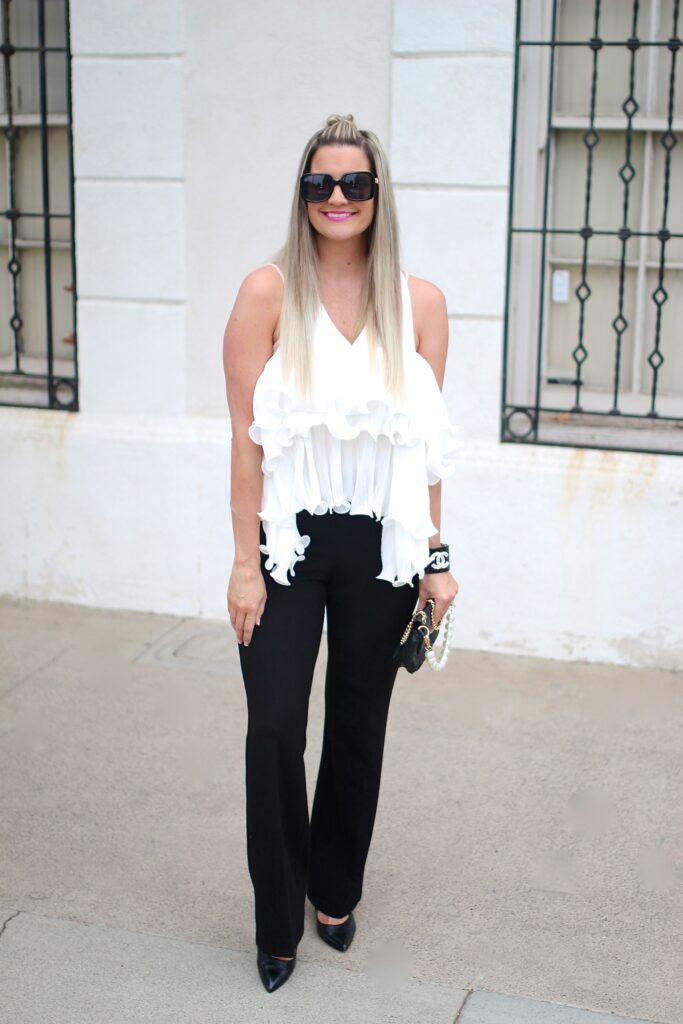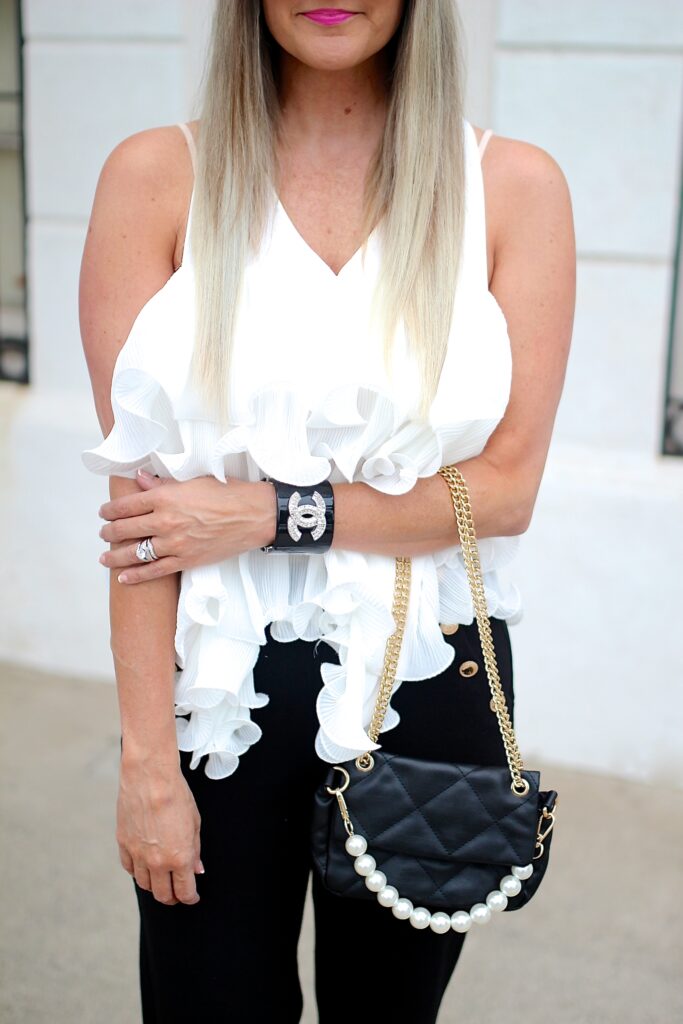 Top: Bey Azura | Pants: Express | Bag: Akira | Glasses: Chanel
I'm back from "vacation"…and I put that in quotations because it definitely was anything but.
Our plan was to enjoy 2 weeks in Lake Tahoe, but unfortunately we left only 4 days into the trip. There were multiple fires burning in different areas and the smoke was just unbearable. To say we were incredibly sad to come home is an understatement. But we made the right decision for sure. When you have to wear a mask just to get from the house to your car so you can breathe through the smoke – it's time to go.
In other news, this top was waiting for me on my doorstep when I got home…so I guess that was the one bright spot?! Took a month for it to be delivered, but it was most definitely worth it!
Thanks so much for reading. See you Thursday!