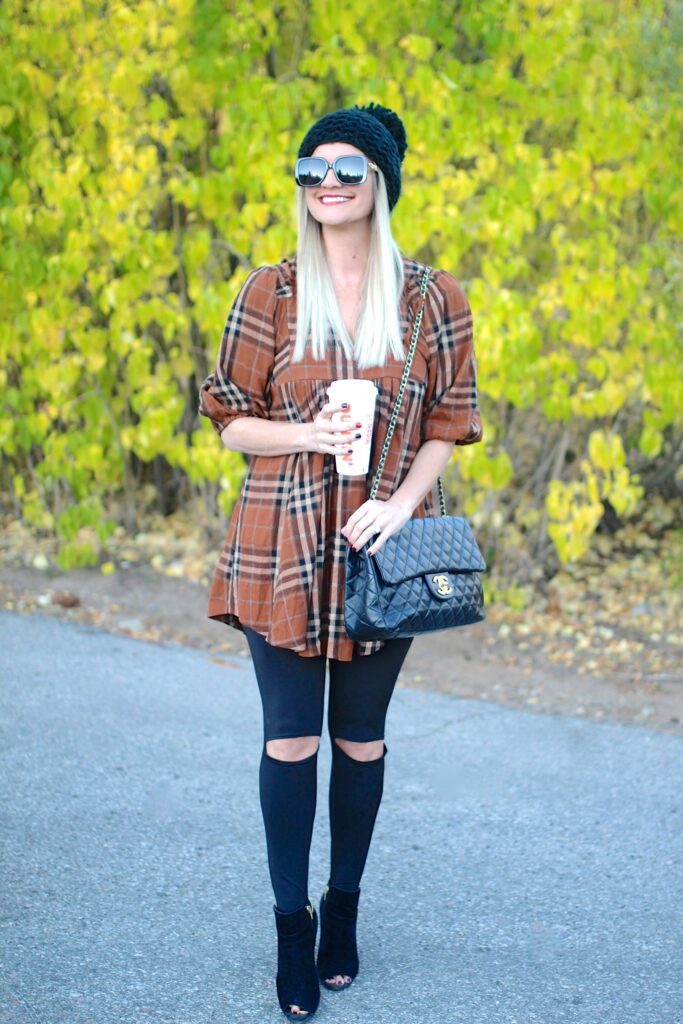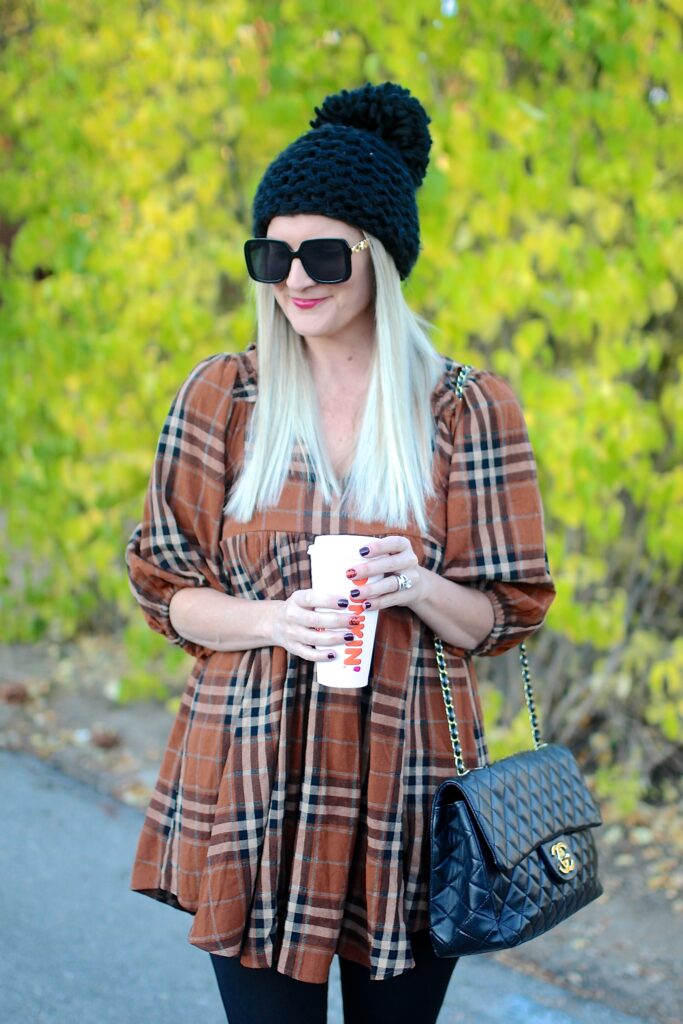 Babydoll Dress: Vici | Leggings: Amazon | Booties: old | Beanie: old | Glasses/Bag: Chanel
* * *
FALL-ing for sweater weather, cozy cardigans and festive frocks!
We are currently in the mountains to shoot some fall content, and it's been a dream. The cold mornings and sunny afternoons are always good for the soul. Now if we could just get some fall weather back home, that would be great! 🙂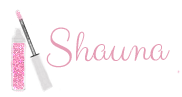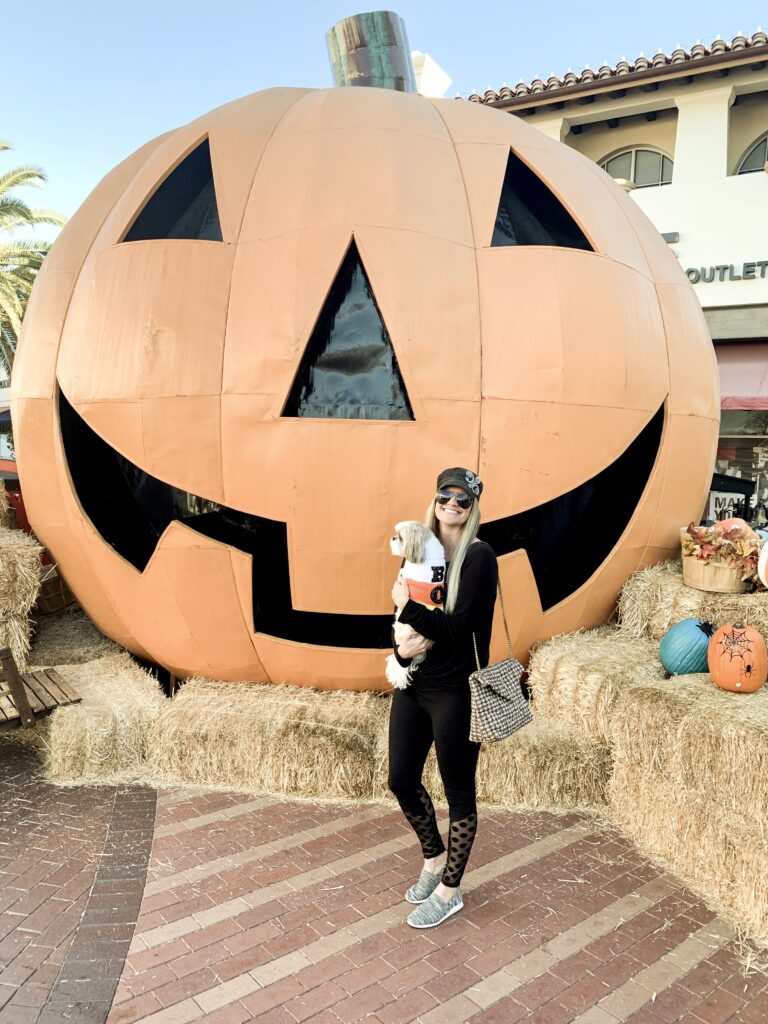 The amazing and spooky month of October is back, and I couldn't be more excited!
Here's what's on our Fall/Halloween bucket list this month:
* * *
♥ Apple Picking ♥
We just checked this off the list last weekend, and it was so much fun! Here's the apple orchard we visited: Snow-Line Orchard
♥ Trip to the Mountains ♥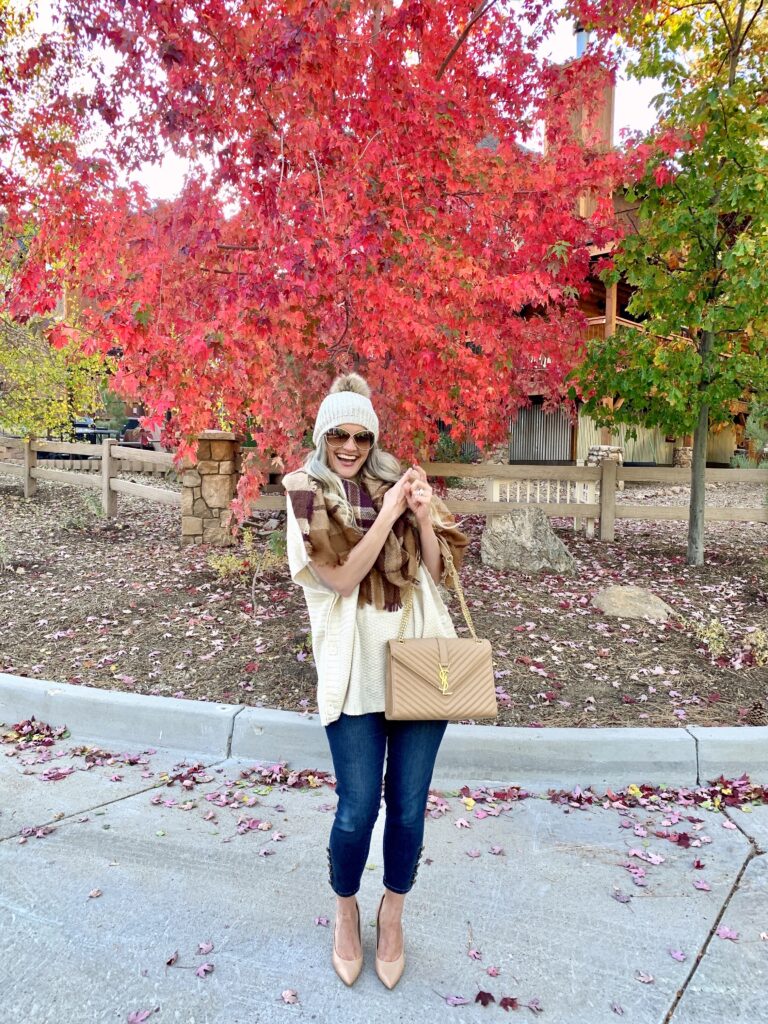 We are headed to Big Bear to leaf peep and check out all the fall colors this weekend. It's one of my favorite annual trips!
♥ Roger's Gardens ♥
You'd never believe it, but this is a local plant nursery in Newport Beach that not only has bright displays of plants & flowers, plus a restaurant, but also has themed exhibits on holidays. This years Halloween theme is The Nightmare Before Christmas. So fun, right?!
♥ Pumpkin Patch ♥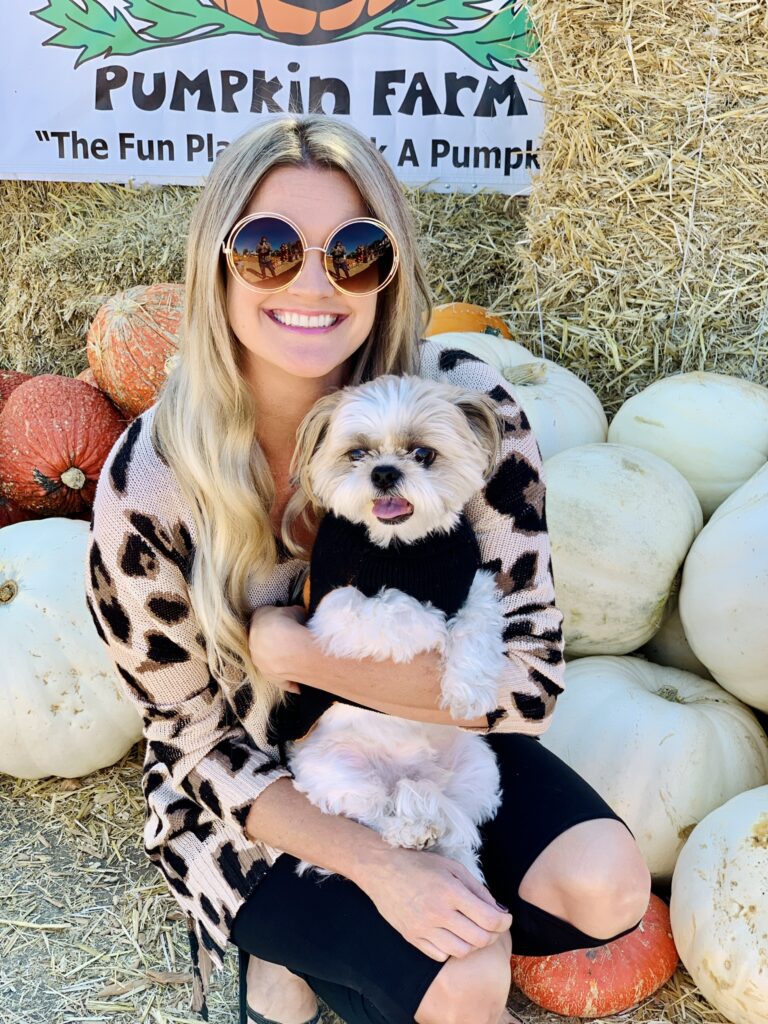 Because it's a crime if you don't visit one this month 🙂
♥ Nights of the Jack ♥
I am SO excited for this event!
Miles of walking trails are covered in hand-carved and illuminated jack-o-lanterns. There's also a live pumpkin carver, gift shops, food trucks, a "Spookeasy Bar" and lots of other fun stuff to see. A true Halloween wonderland! 
♥ Halloween! ♥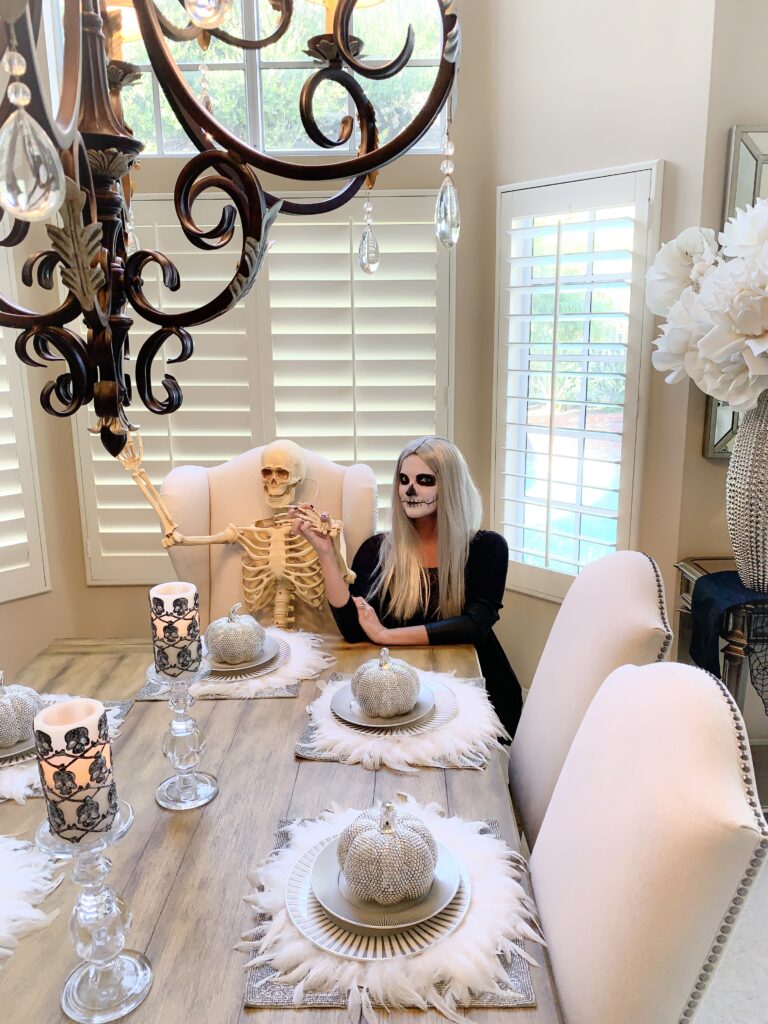 OF COURSE!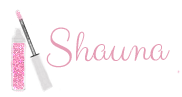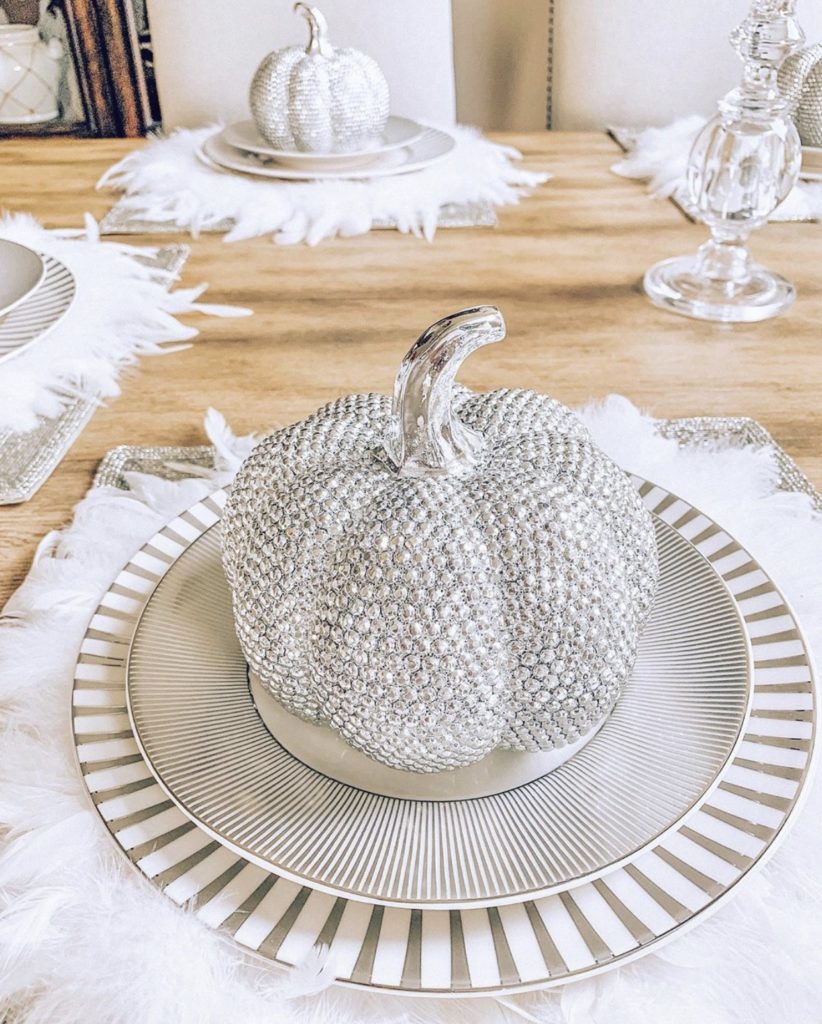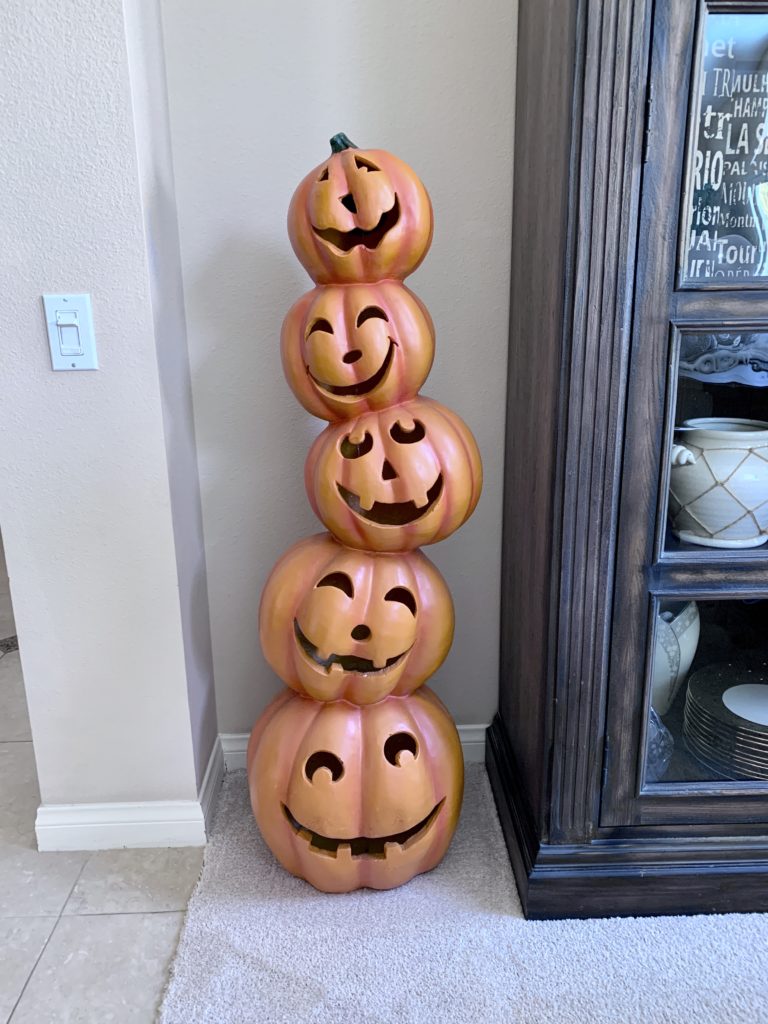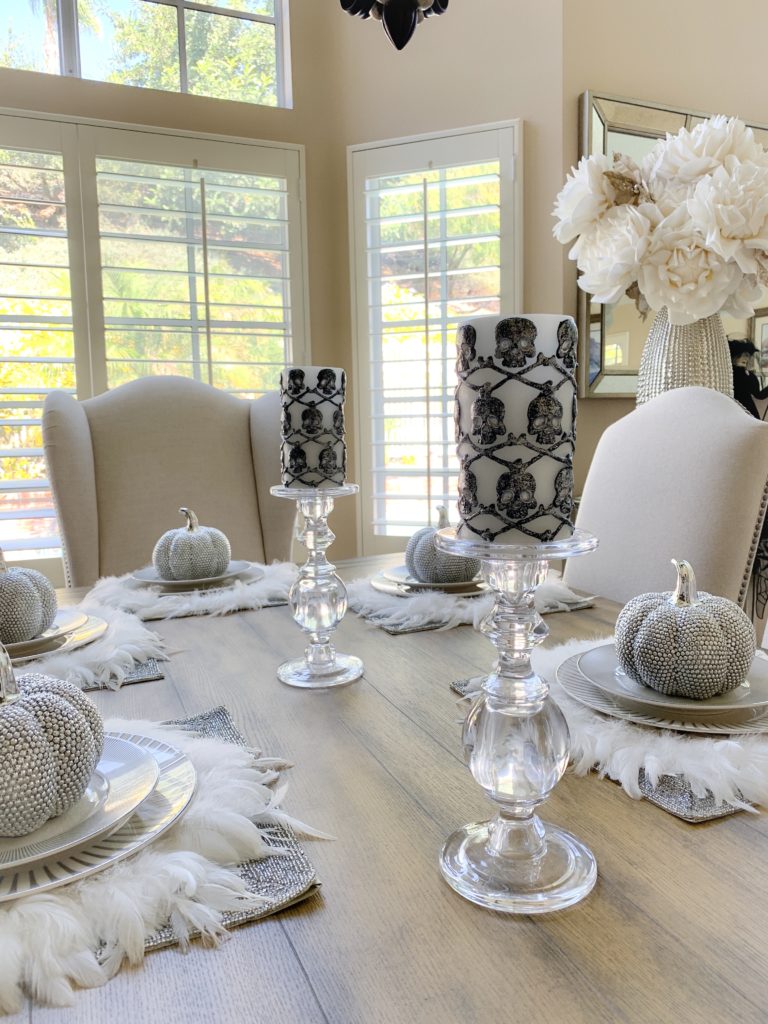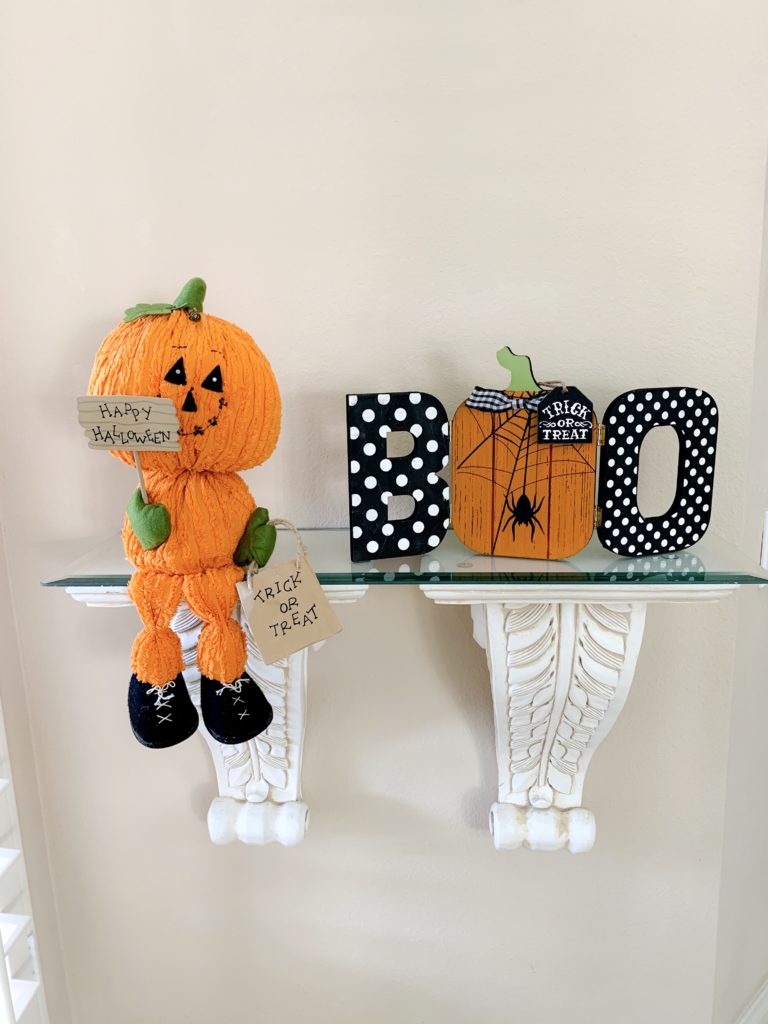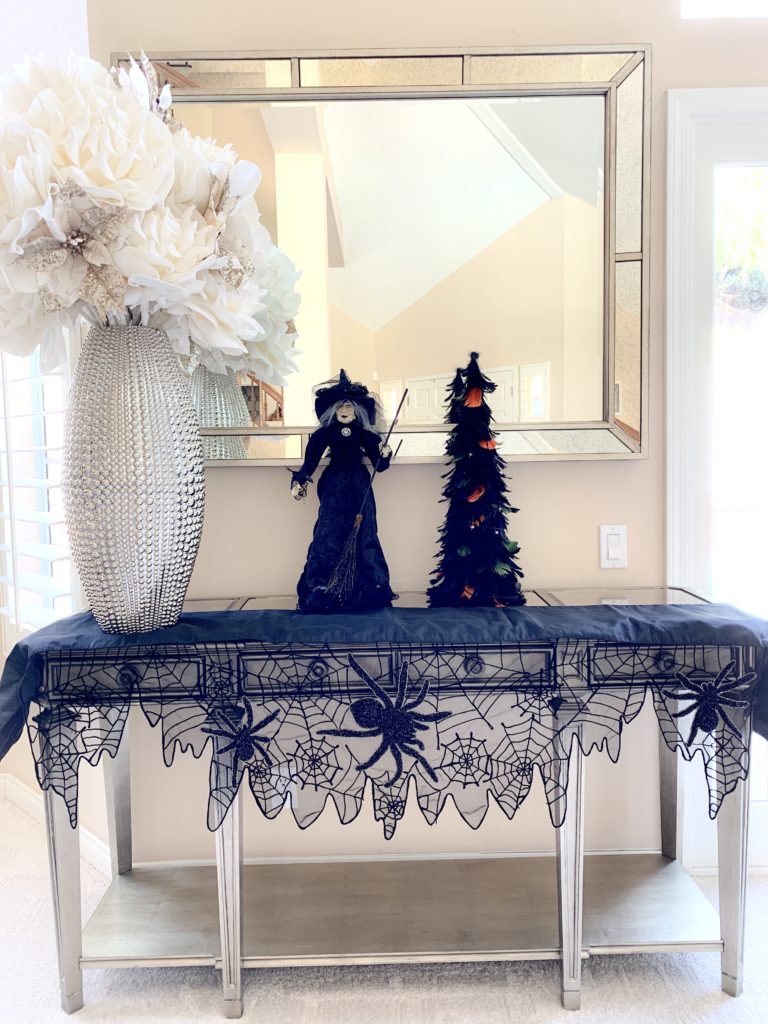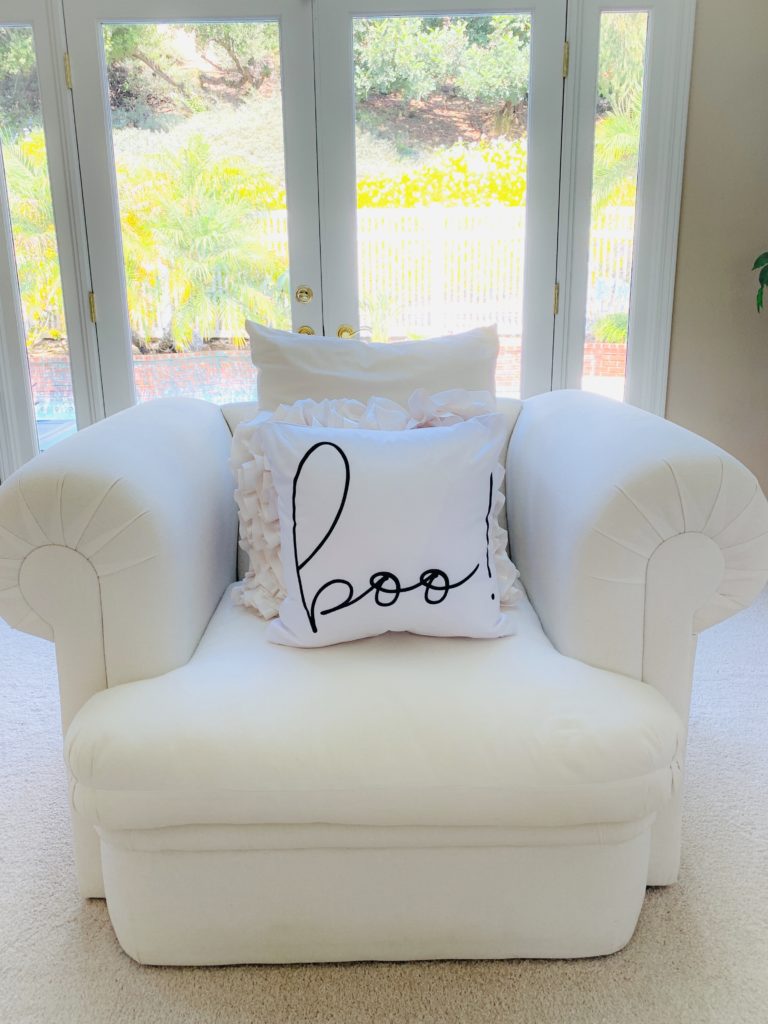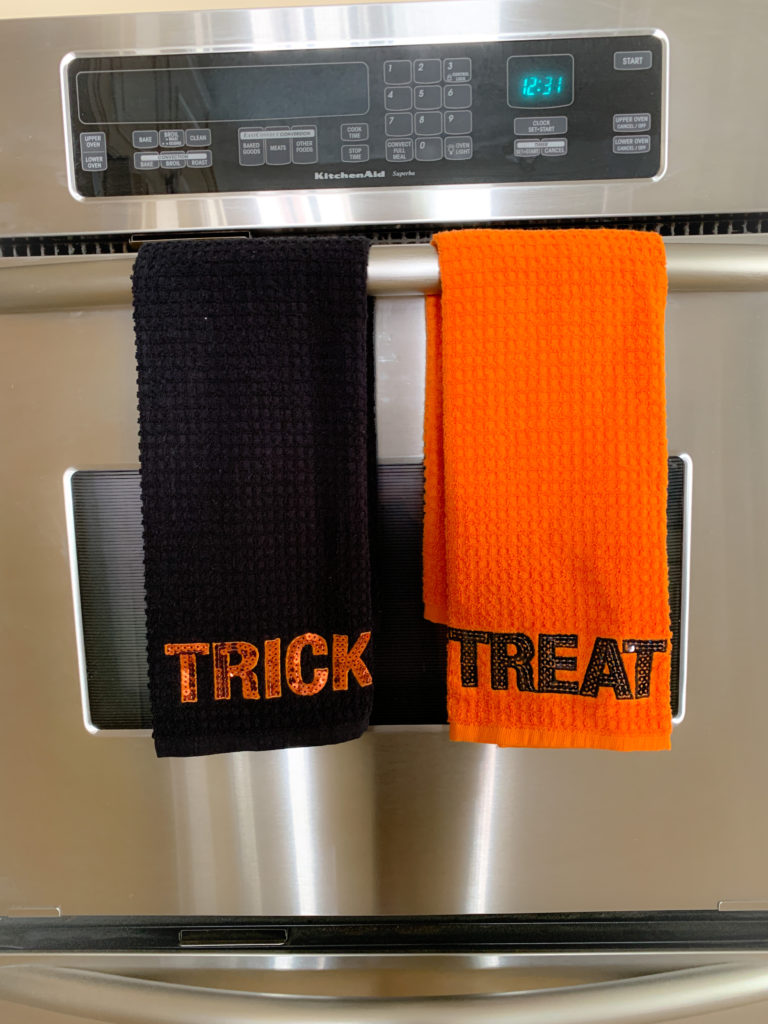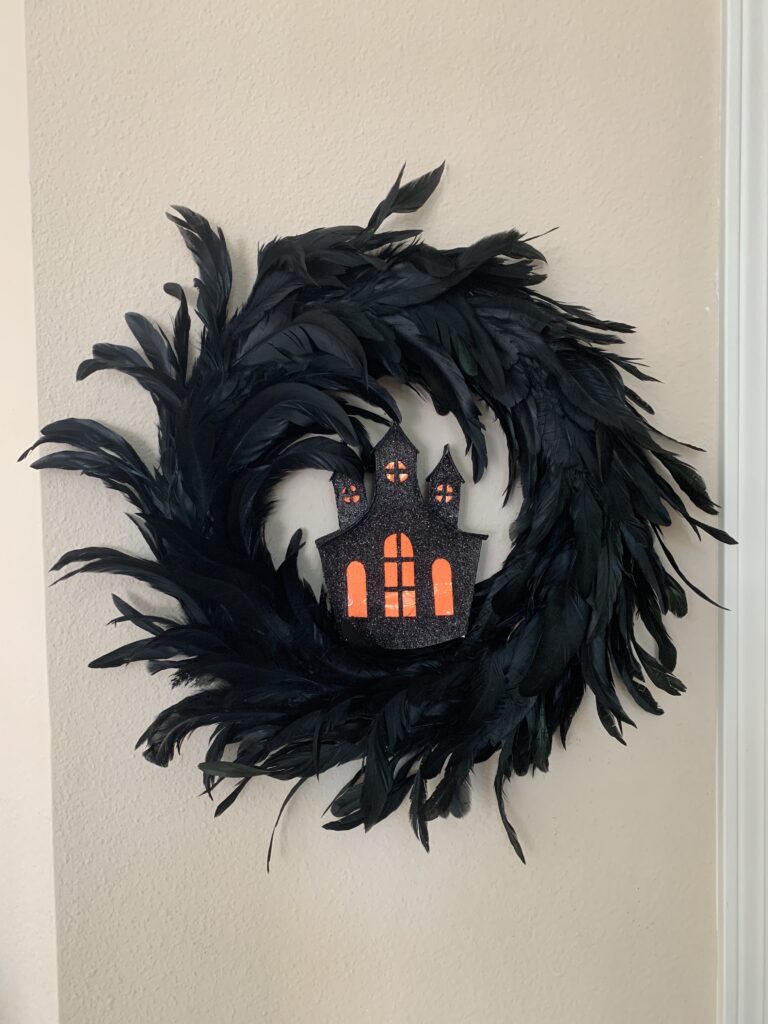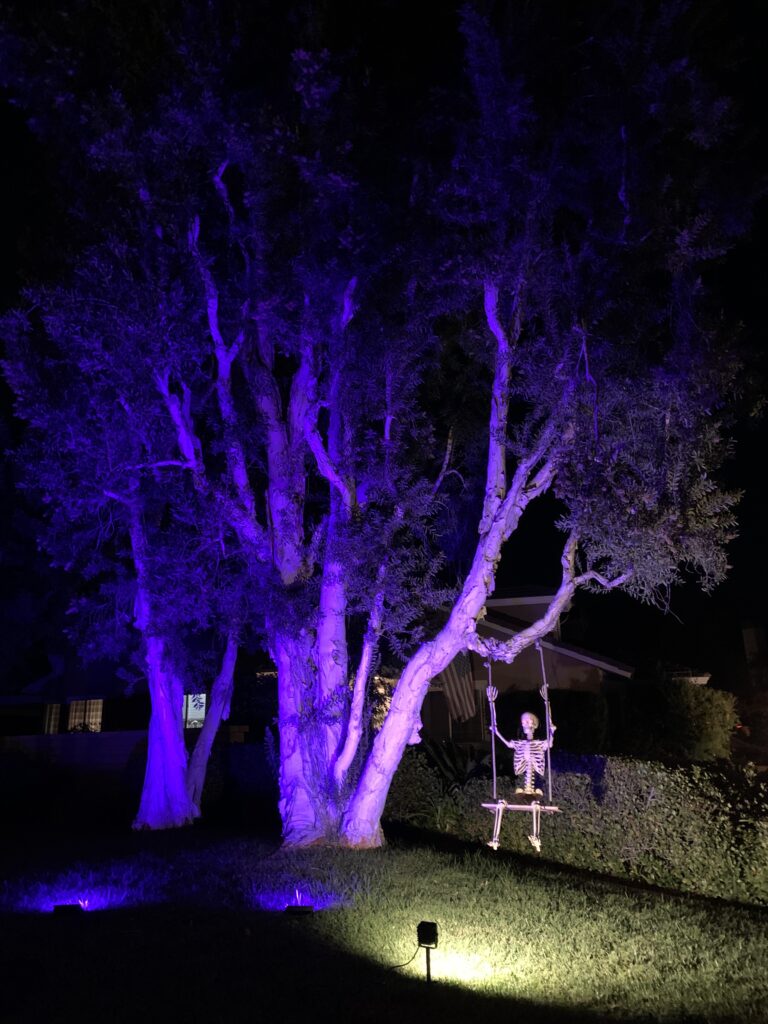 * * *
Eerie, elegant, and everything in between.
Welcome to my Haunted Home!
I've always loved decorating for the holidays, and Halloween is no exception. Every year I try to add unique and special pieces to my spooky, yet stylish collection. This year it was the Halloween advent calendar. A countdown to Halloween? Yes, please! I love the beautiful artwork, and it's a decoration I'll use for years to come.
Thanks for reading and taking a home tour with me!