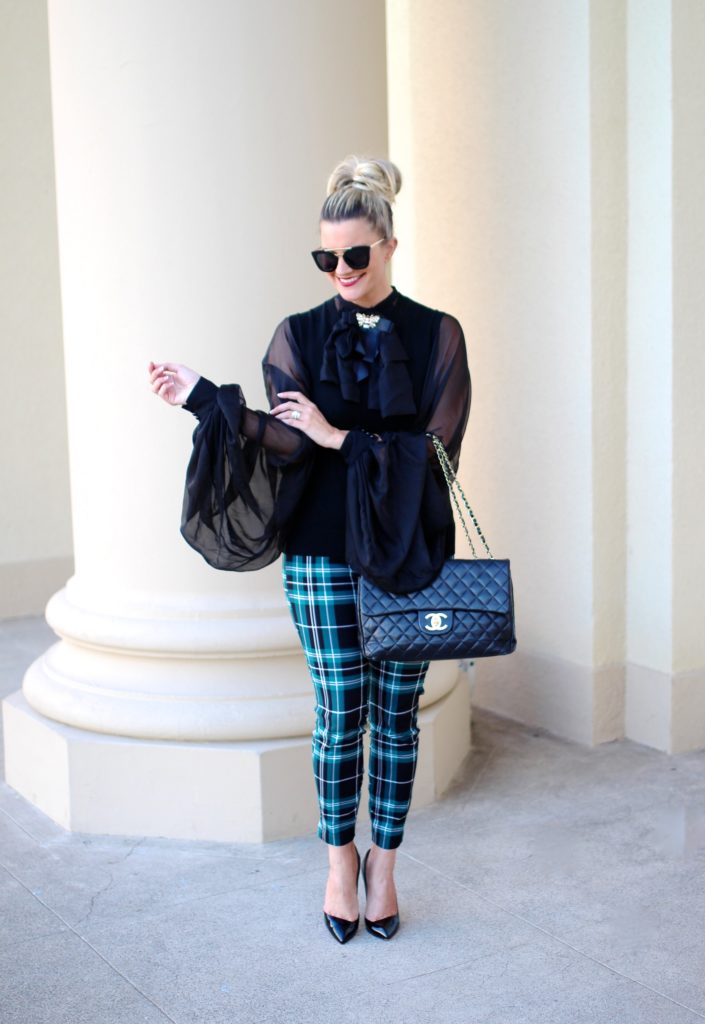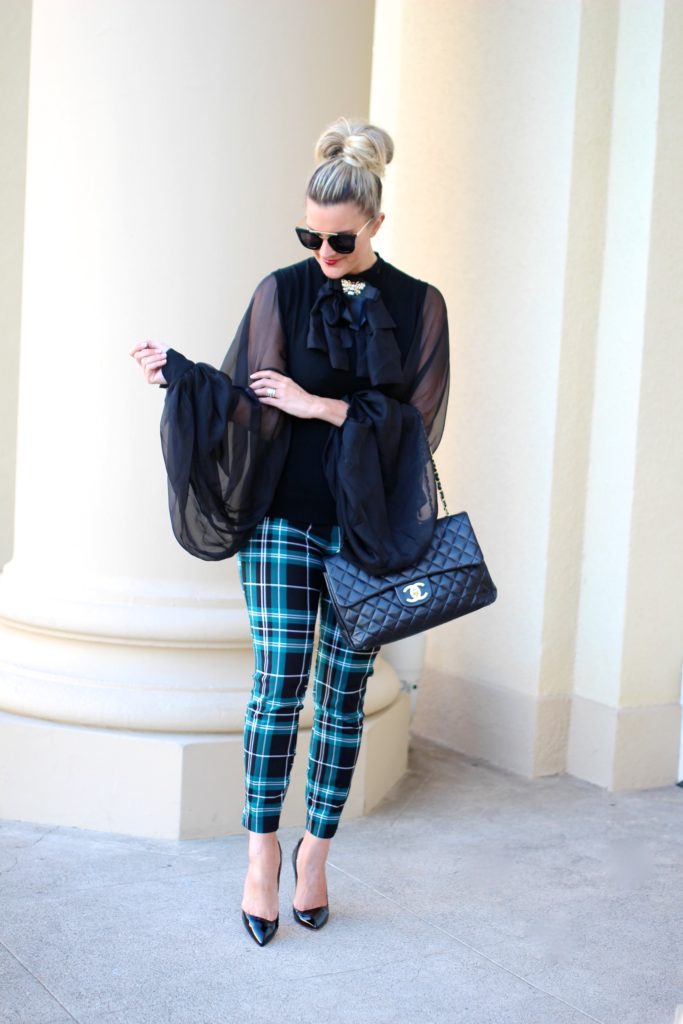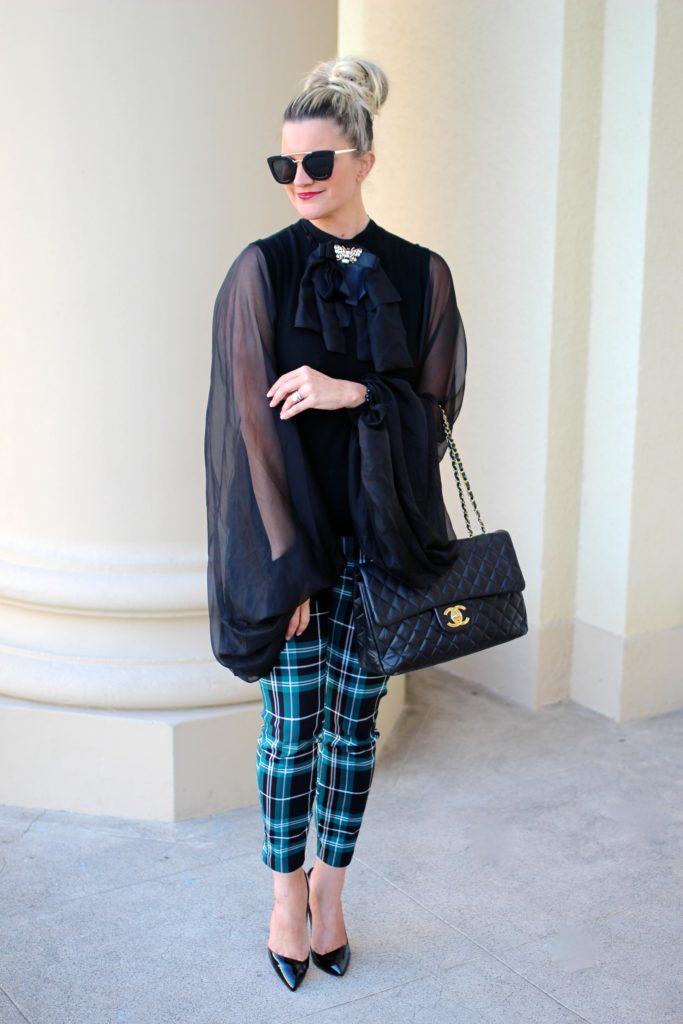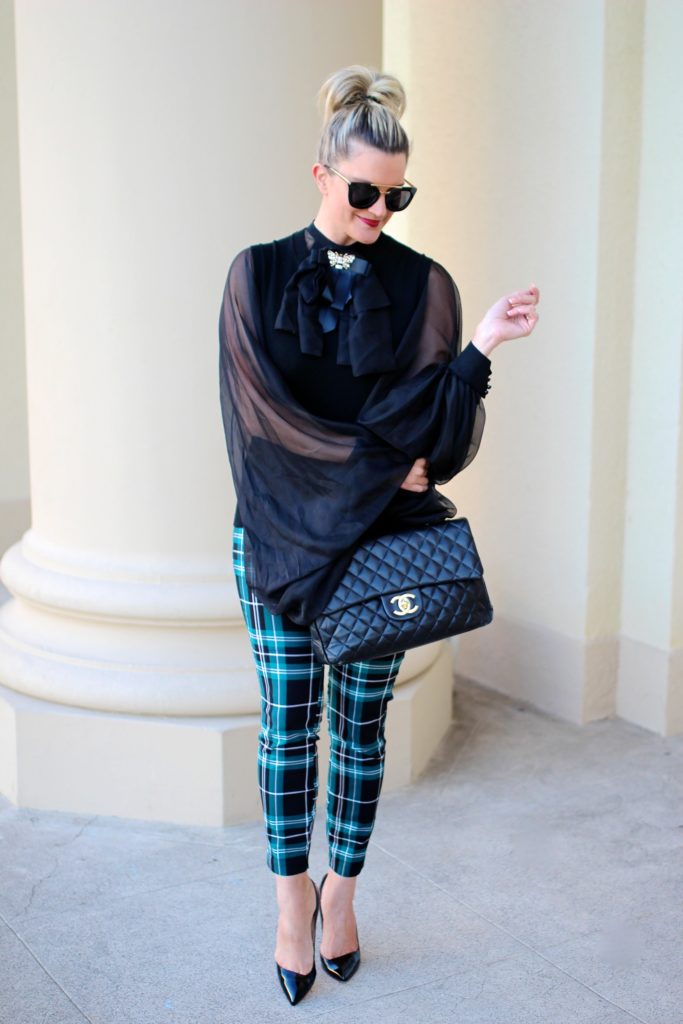 Blouse: Akira | Pants (3 colors!): NY&Co | Heels: Louboutin | Glasses: Prada | Bag: Chanel
Sometimes a look just comes together.
Over-the-top blouse – BAM!
Pants with a cute holiday print – BAM!
Favorite accessories that all mix together – BAM!
Hair that stayed in it's bun – BAM!
And that, my friends is what I like to call a GLAM SLAM 😉
xxoo