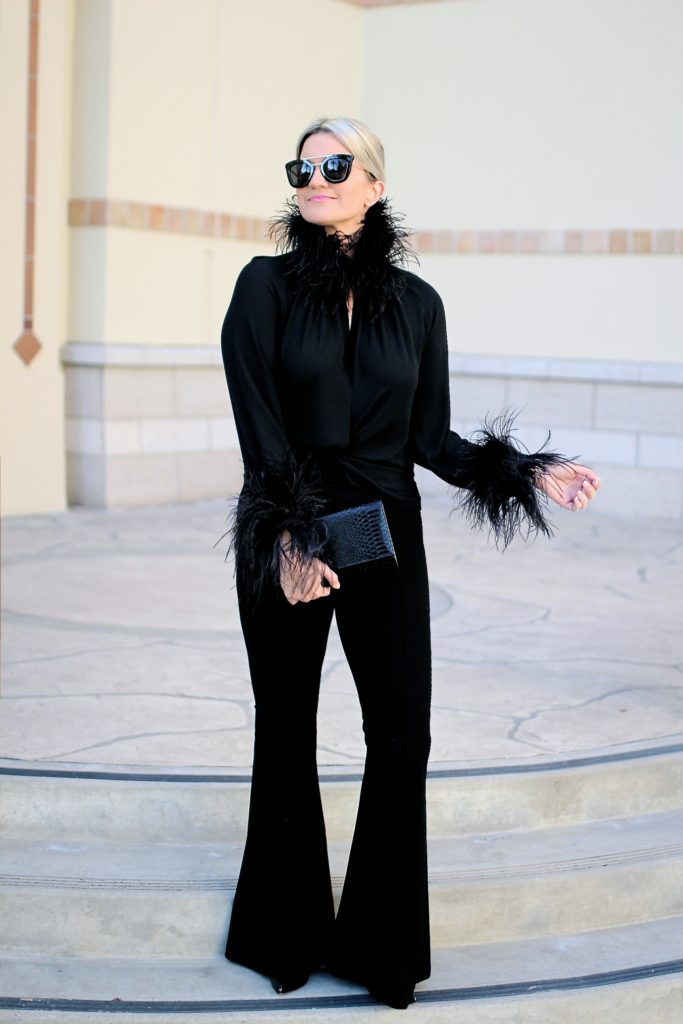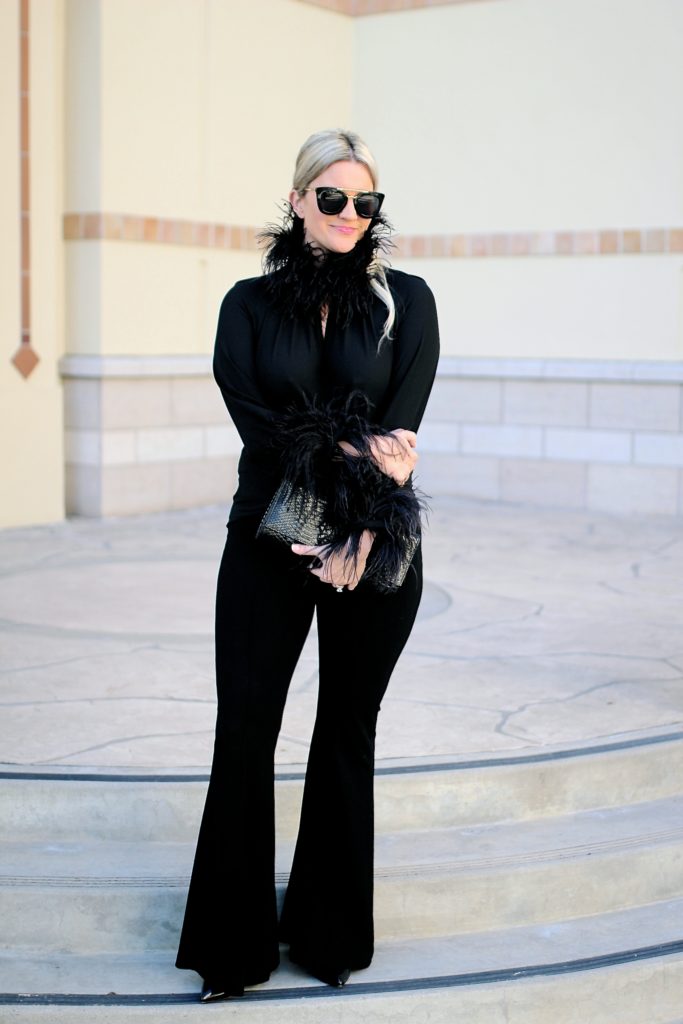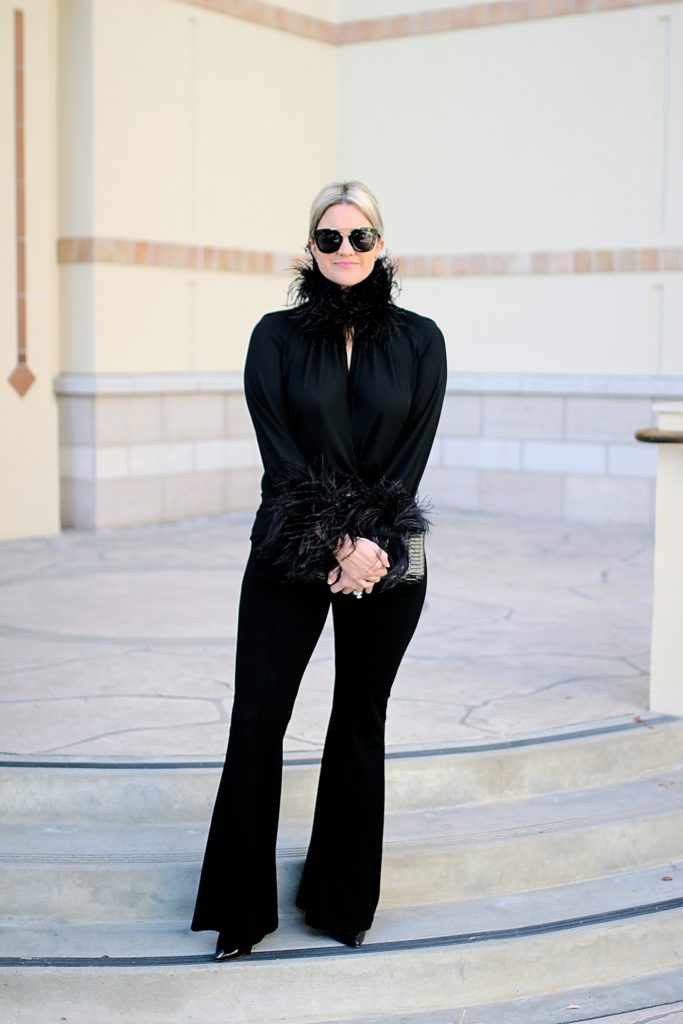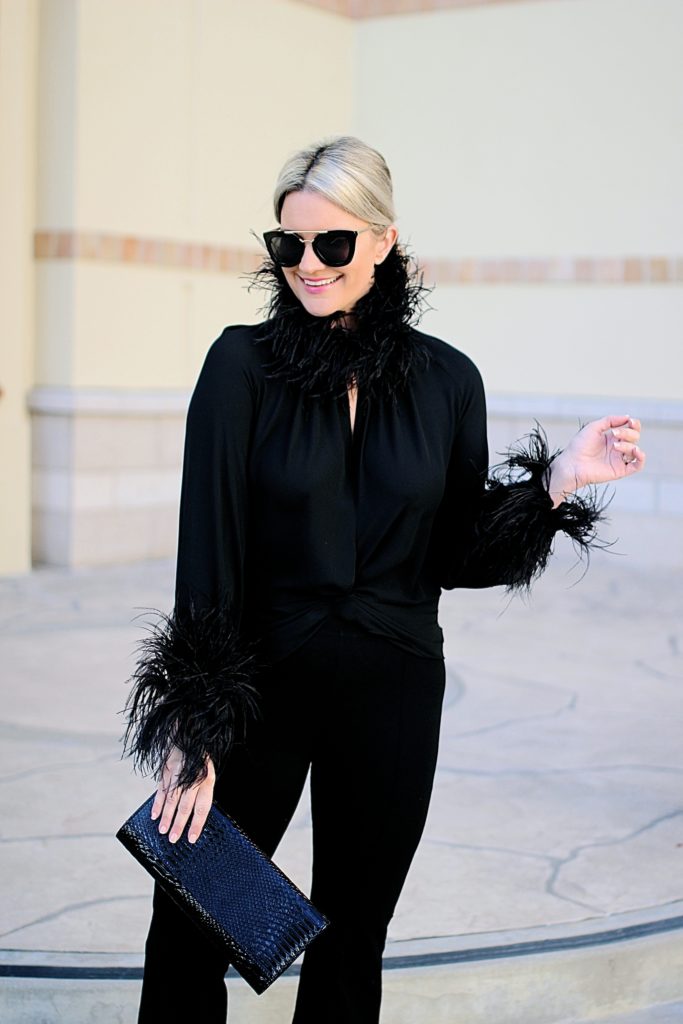 Top: Zara | Pants: old | Clutch: Akira | Glasses: Prada
The majority of us love fashion, in one way or another. You wouldn't be reading this blog otherwise, right?
It's an important part of our lives and for me it has been the focus of all my love for as long as I can remember. And I'm not even being dramatic with that sentence.
I can still remember being 7 years old and my Grandma bringing my sisters and I to visit my newest baby sister in the hospital. There I was in a big skirt and the largest clip-on earrings I could fit on my tiny earlobes. Or being in middle school and laying out all of my clothes for the week, color coordinating every single piece with bright and daring accessories from Wet Seal and different color Keds.
You see, fashion reveals a part of our personalities before we even say our first"hello" and it develops and changes as we grow. It's pieces of who we are and who we wish we were, as well as people we admire and want to emulate.
That's just what clothes do. Fashion isn't just material. It helps whip up a fantasy world for yourself. Then it dares you, and encourages you to make it into your life.
The moral of the story?
If you want to wear a feather top to lunch: WEAR IT.
A skirt that has a loud print: DO IT.
A faux fur coat that hits the floor? WHY THE HECK NOT?
Because in the words of Sarah Jessica Parker:
"I choose clothes because I respond to them. I think pulling it off or not pulling it off doesn't exist for me. I'm looking for experiences, not some report card".
Couldn't have said it any better myself.
Thanks for reading xo♥