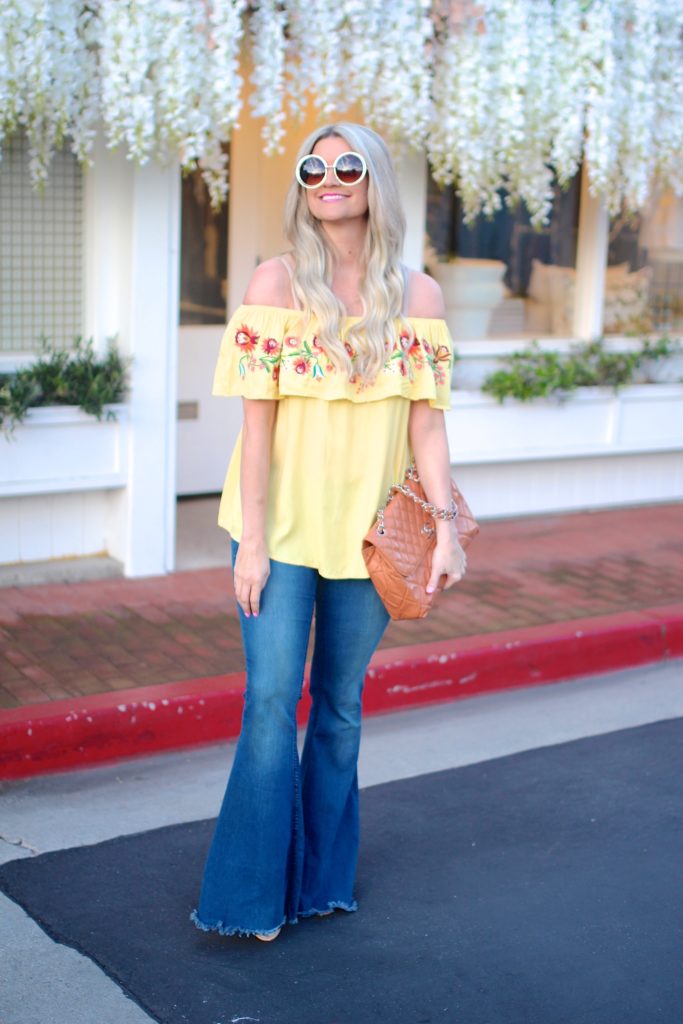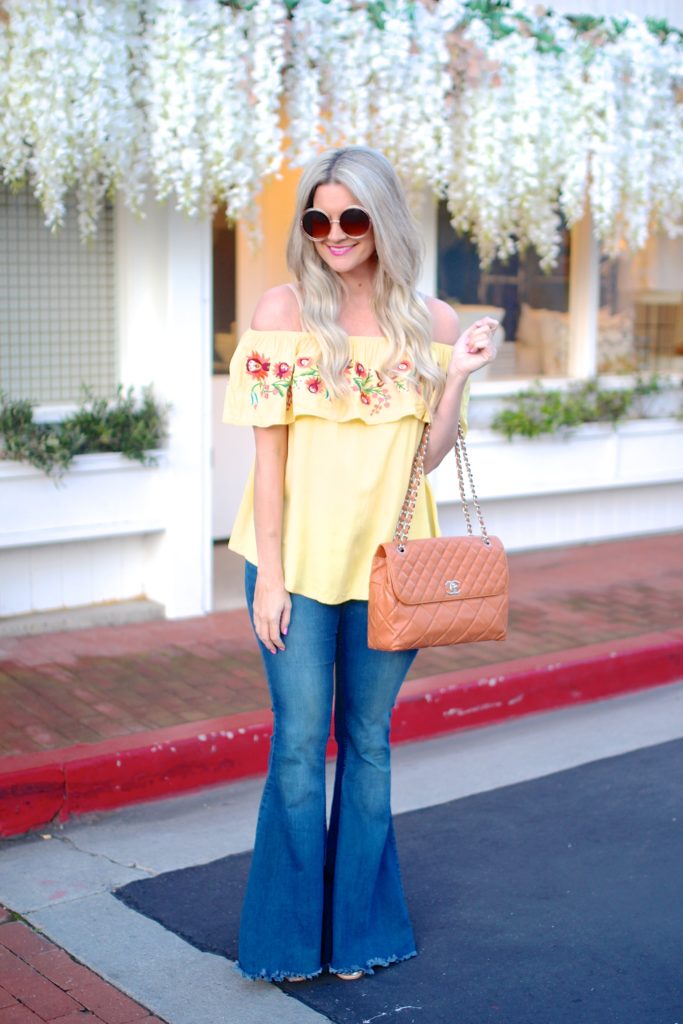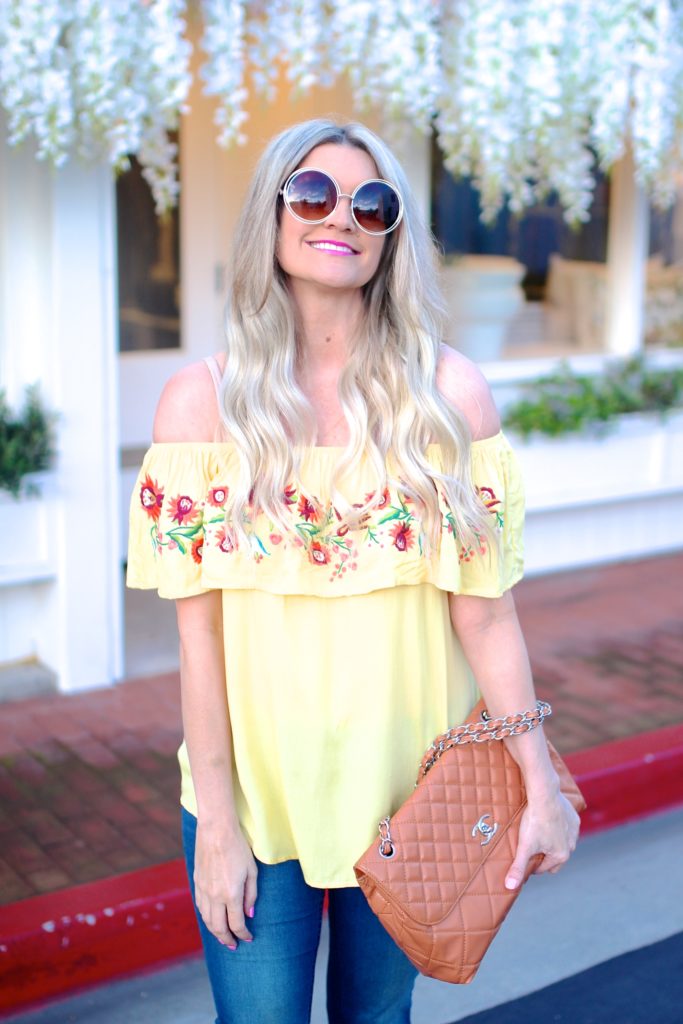 Top: Pink Lily | Jeans: Red Dress Boutique | Glasses: old | Bag: Chanel
Happy Thursday, friends!
Pat yourselves on the back, because we've made it through another week of quarantine craziness. I know here in CA we have until April 19th of our states "Safer at Home" order, but I have a feeling that it will be extended, and rightfully so.
I know it's hard to stay positive during these uncertain times, but just remember that this isn't forever, and life will resume…
Until then, this blog will continue to be fashion focused, just as it always has been! My hope is that it will allow for a mini break of all things stressful and scary for all of us.
Hugs!! XO