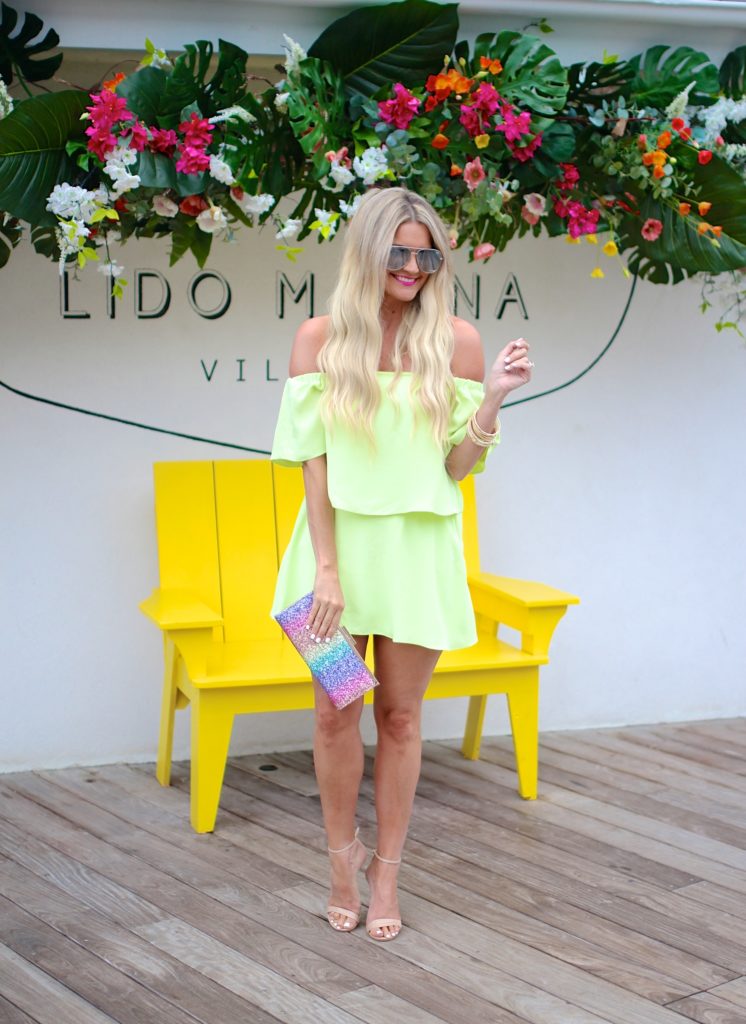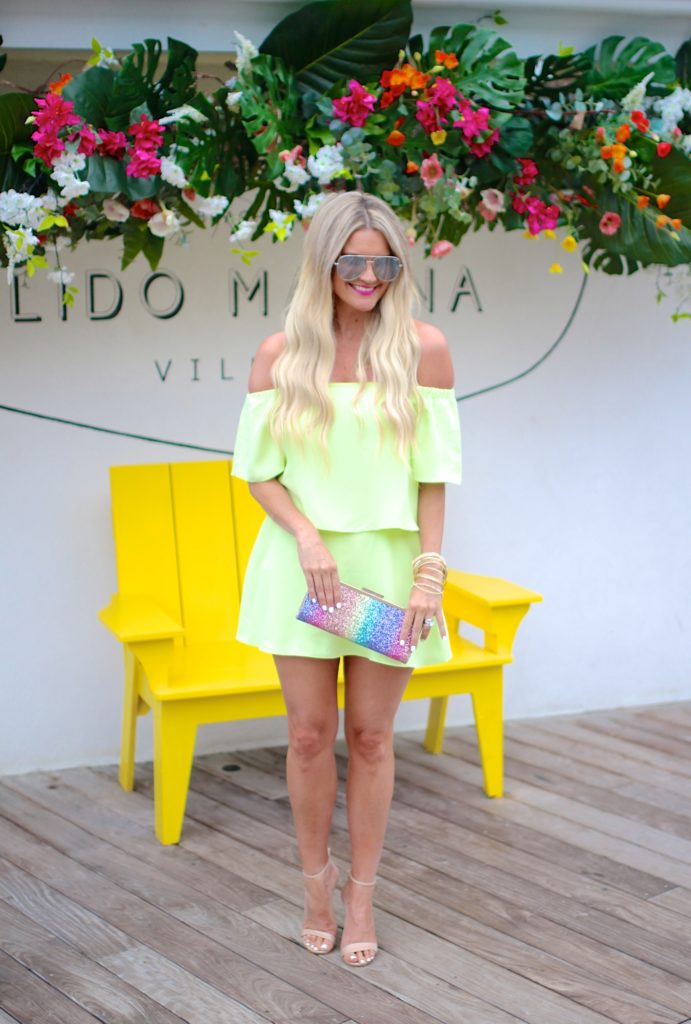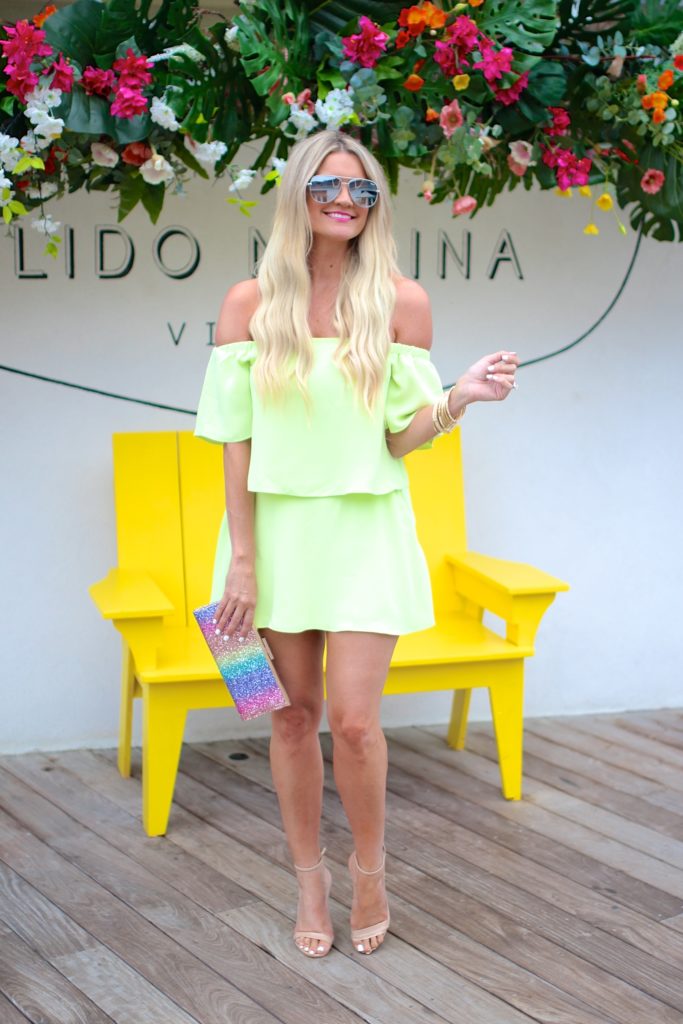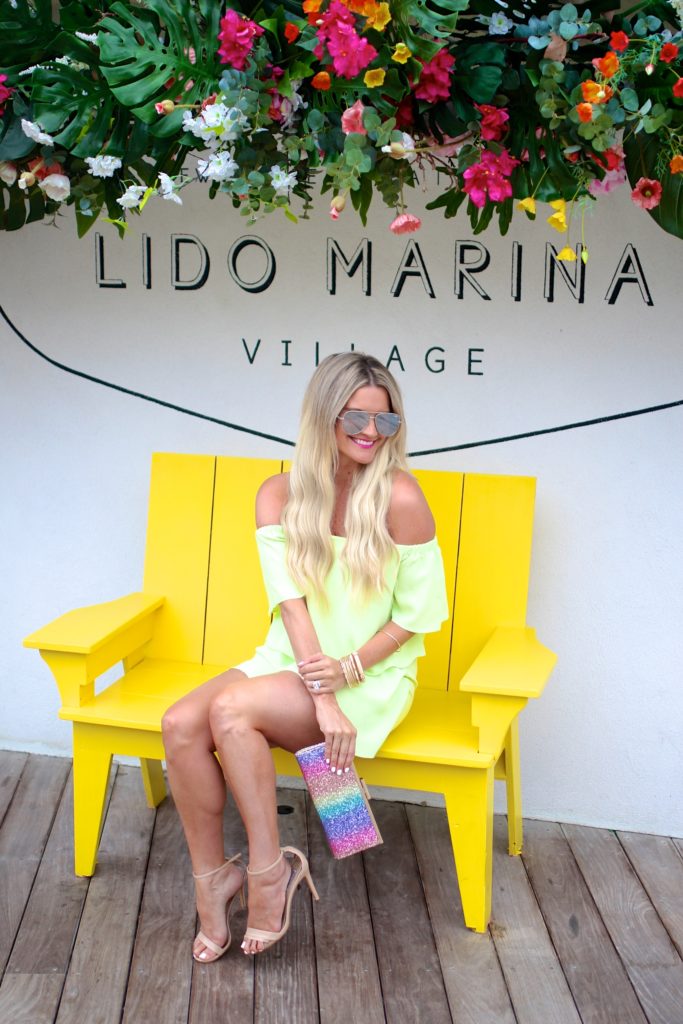 Romper: Asos | Heels: Steve Madden | Clutch: Macy's (sold out) | Glasses: Quay
I can't think of a color that says "summer days are here" more than lime – and while that may have to do with my sherbet preference, it also happens to be the color that reminds me of summertime in all the best ways.
Not only am I in love with this color, but love even more that while this LOOKS like a dress – it's actually a romper! PLUS…it's on major sale, so if you fee like you need one more fun bright to add to your closet before summer ends, make sure to take a peek!
Thank you so much for stopping by!