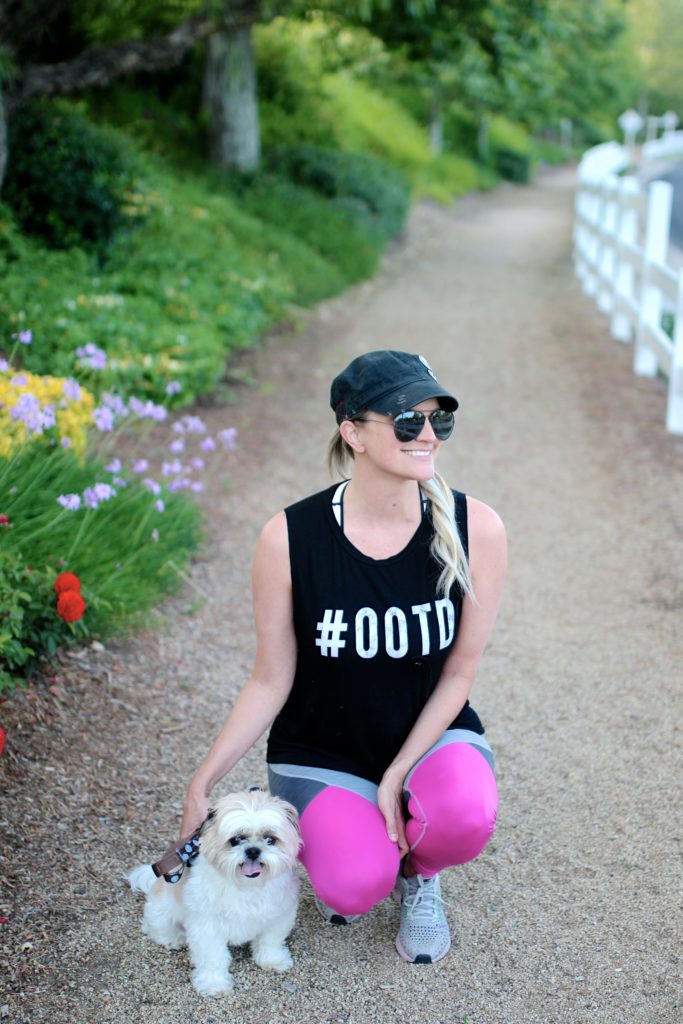 Tank: old | Leggings: Asos | Shoes: Nike | Glasses: Ray-Ban | Hat: Amazon
I have to admit that during our time in quarantine, I sure did love all the extra time with my guy Riley!
We made it a priority to play outside and take more walks together. Our walks helped take my mind off of worrying about the state of the world, illness and sadness, and instead brought my mind to a positive place. Endorphins are no joke, and a good sweat always feels like a step in the right direction!
How did your pets do these past few months? I'm sure they all wish we could stay home forever.
Thanks for reading!