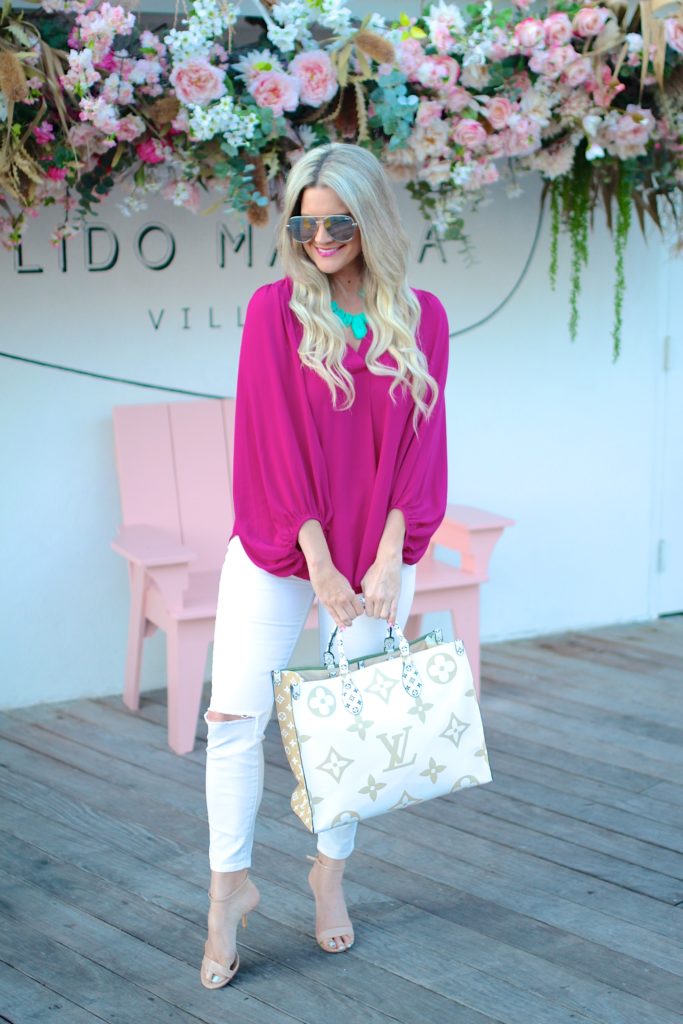 Top: Impressions | Denim: Target | Glasses: Quay | Necklace: old | Bag: Louis Vuitton
I promise to never take fresh flowers for granted again.
If you had told me weeks ago that I wouldn't be able to run to the grocery store or flower shop, or was ordered to wear a mask when going out, I never would have believed you.
We are living in a crazy time that's forcing me to rememeber that little luxuries should never be taken for granted.
So for now, I'm continuing to be grateful for good health and faux flowers to hold me over!
Thanks for reading, friends. Sending you all big hugs!