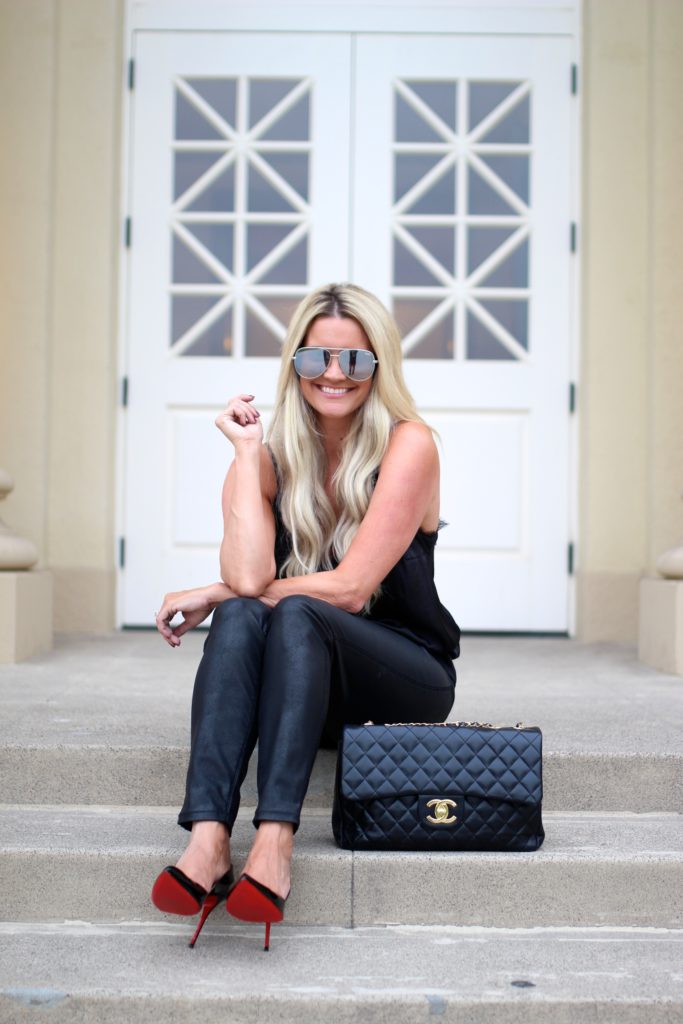 I realized it's been 3 years since I did one of these posts, and since I'm noticing a lot of new faces, I figured now would be a good time to do it again!
So if you're new around here – Welcome!
Here goes:
♥ I live with my Husband and our dog Riley in Orange County, CA
♥ I have worked at the same mutual fund company for 17 years 
♥ Blogging has been my hobby for the past 6 years, and I love it
♥ I met my Husband…on Myspace!
♥ My sister used to be Brittney Spears' personal assistant
♥ I've never been a "wing it" kind of gal
♥ I'm an avid online shopper. I've gotten to know my postman so much so…
♥…we went to his wedding!
♥ Dave Matthews Band is my jam
♥ Lake Tahoe has my heart
♥ I'm obsessed with rain
♥ My natural hair color is the blackest brown
♥ I would rather spend money on traveling that an investment piece for my closet
♥ I've had the same best friend since 1st grade
♥ I hate going to the movies
♥ I can eat candy as though it was a food group
♥ I'm the ultimate UNO champ
♥ I'm the oldest of 4 girls
♥ I was a Delta Gamma at San Diego State University
♥ Favorite advice Mom ever gave me: "Smile at a nerd" 🙂
Thanks for stopping by, and be sure to follow me on Instagram here XO!