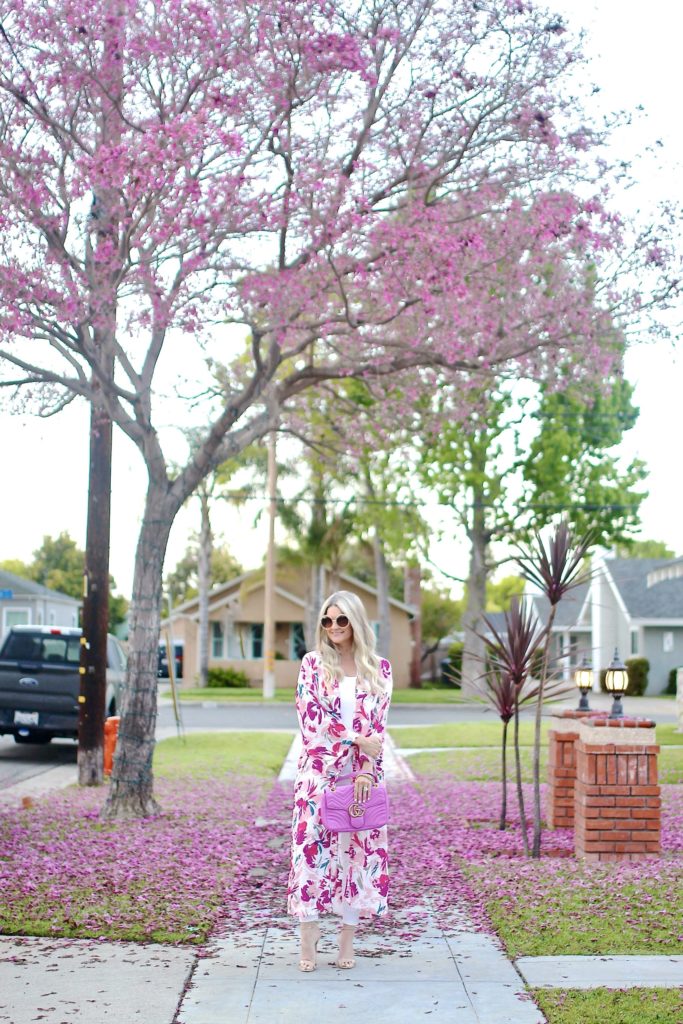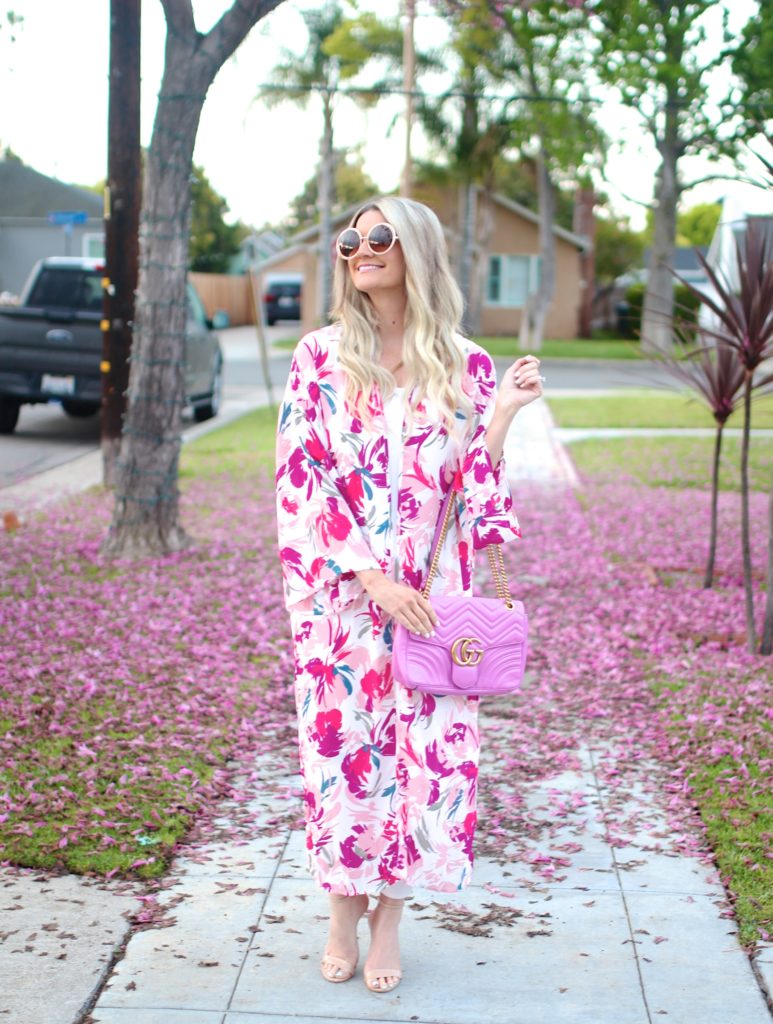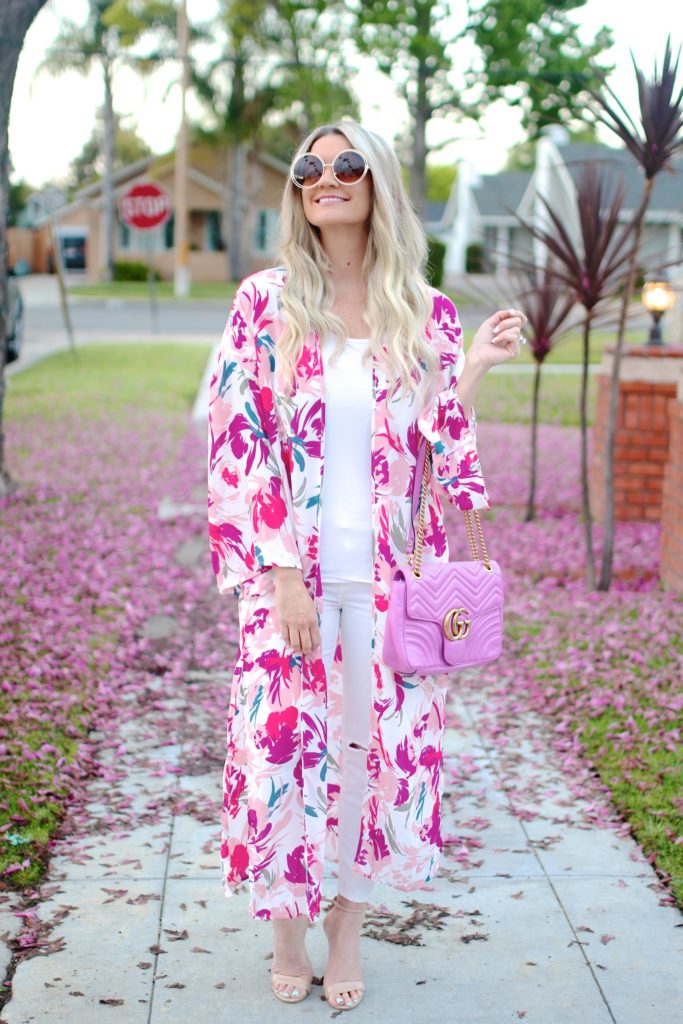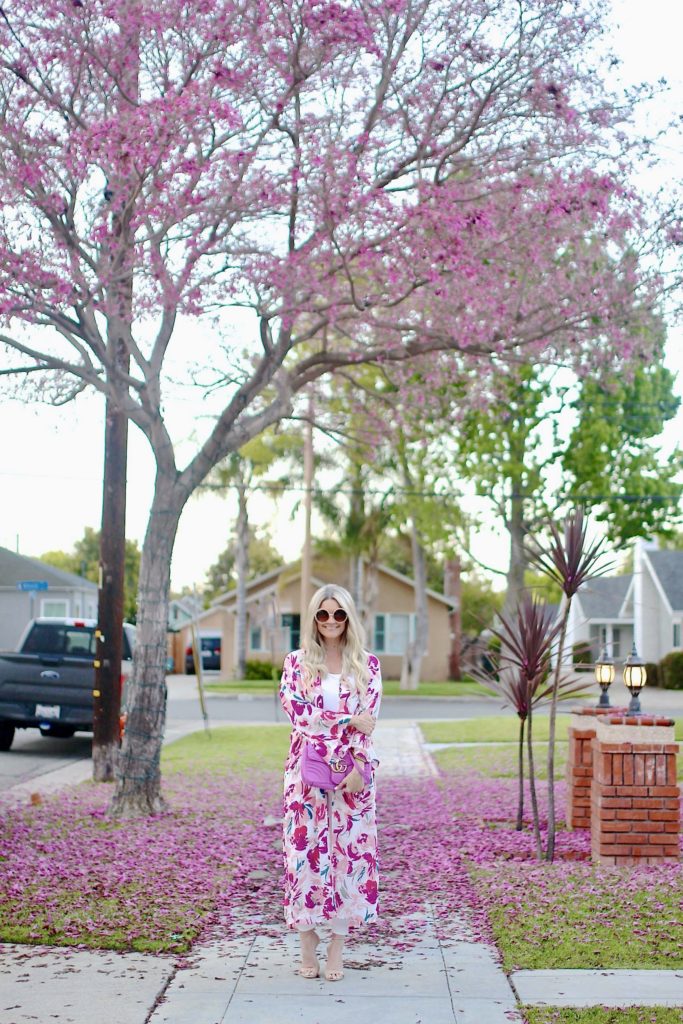 Kimono: Pink Lily Boutique | Pants: Target | Heels: Steve Madden | Glasses: Chloe | Bag: Gucci
While my birthday isn't until Wednesday, what a different kind of day it will be!
Up until my quarantine birthday, my prior celebrations were carefully choreographed with people, places (and presents!). This year I'll awake with no specific plans, which feels strange.
How do you party in a pandemic?
I'm sure there will be laughter with family over Zoom, and takeout from my favorite restaurant. And instead of sequins & stilletos, I'll be in comfy clothes…and enjoying it 🙂 
Will I feel sad because I can't see my family? Of course. Or that I'm stuck at home? Maybe. But I know that as long as I have my friends, family and health – with a good amount of gratitude – I have everything I need.
Thanks for reading, have a beautiful week! -xo