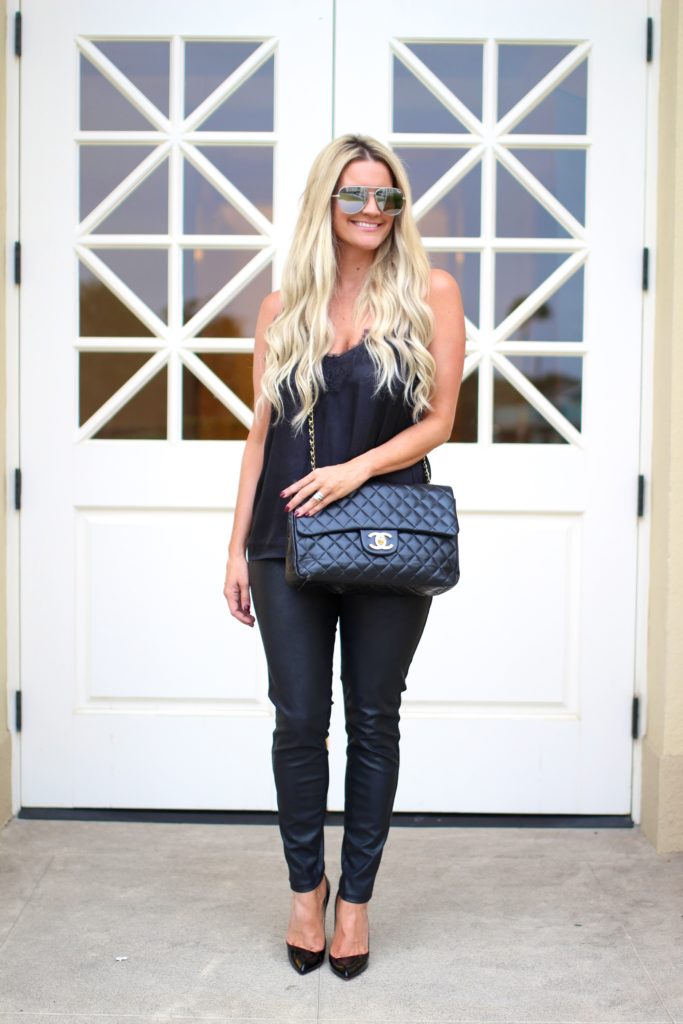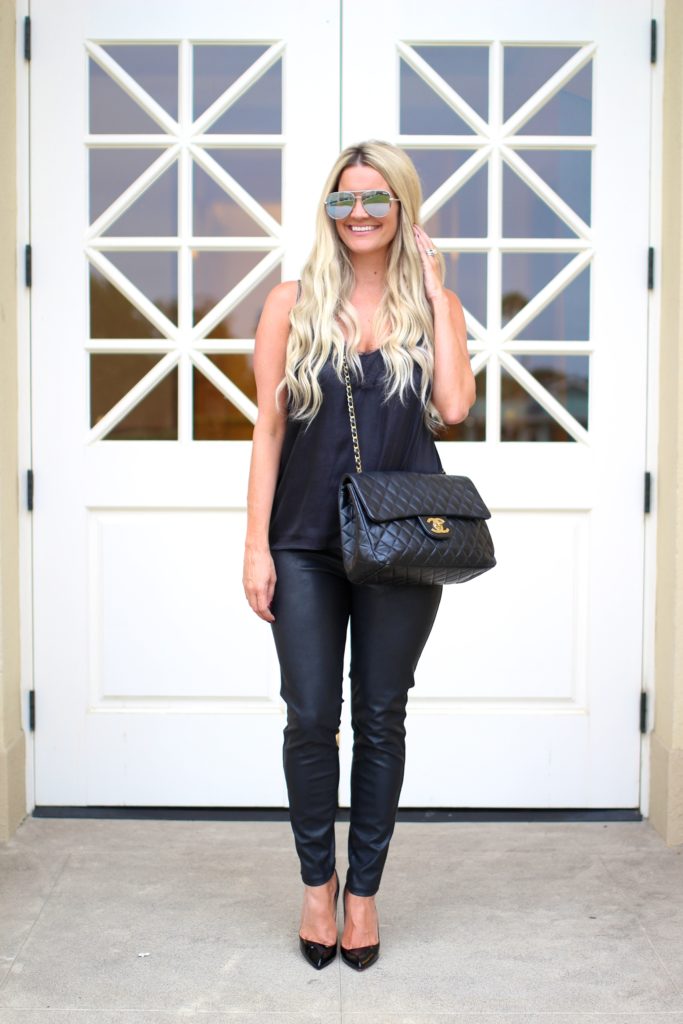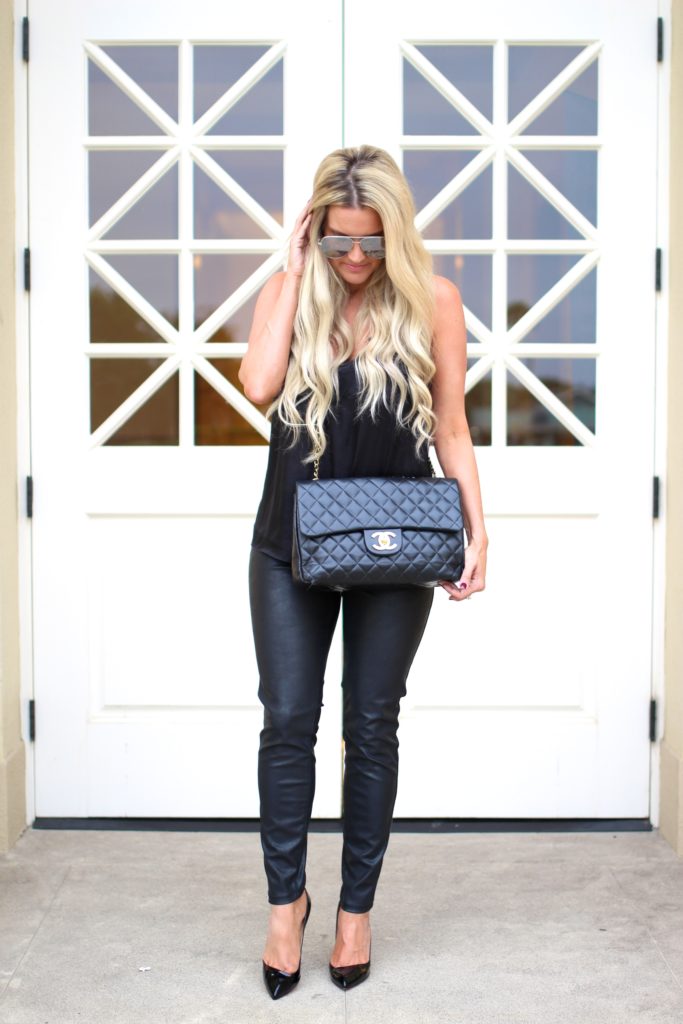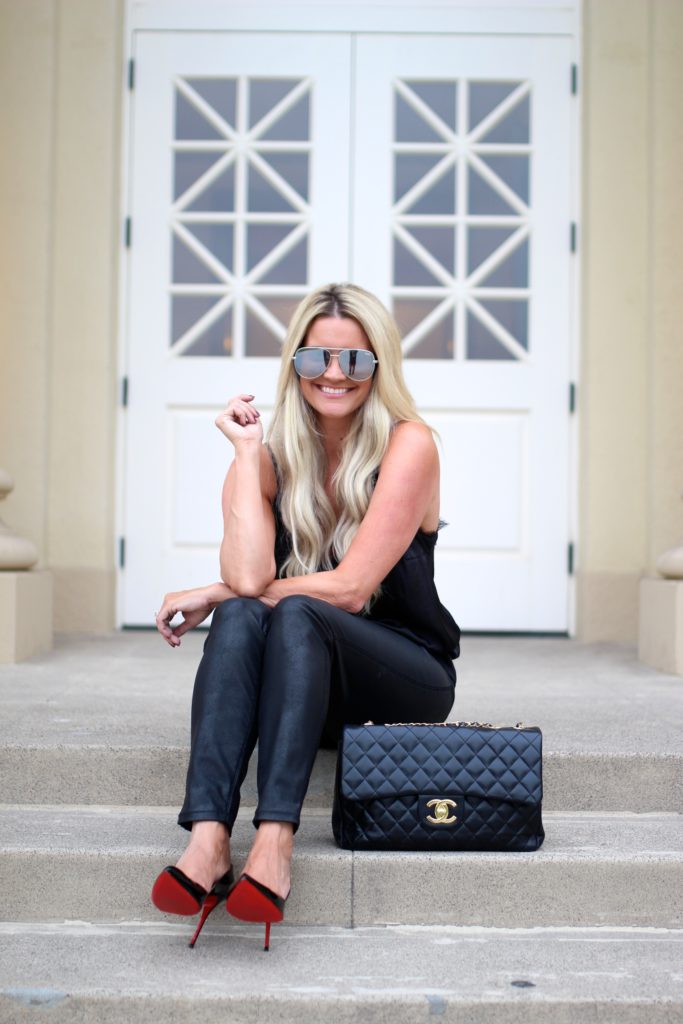 Top: H&M | Pants: Nordstrom Rack (back in stock this year!)  | Heels: Louboutin | Glasses: Quay | Bag: Chanel
BOOM! September has arrived and I am no longer holding back.
No one can stop me…I don't care what you say…I'm busting out the fall pieces because I literally can't handle the suspense anymore.
Scooped up these pleather pants last year and they continue to be an old faithful piece time and time again.
After months of nothing but rainbow colors and maxi dresses, I couldn't wait to bring out the black and feel the sensation of this soft pleather again!
FALL IS HERE. EMBRACE IT!
Happy weekend, guys!