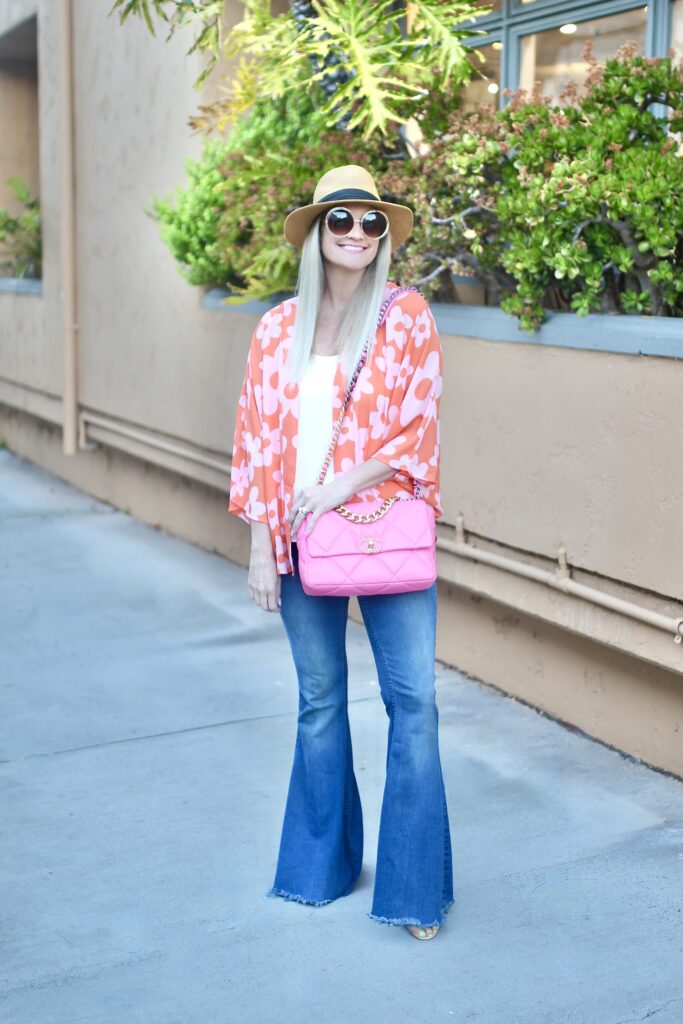 Overlay: Impressions Boutique 
* * *
I love unique and unexpected color combinations!
This spring season I've been gravitating towards wearing pinks and oranges together. Something about this color mix feels so fresh and feminine to me. This overlay is so cute because of the bold blooms too.
So 70's fun 😉
Thanks for reading, see you Thursday!