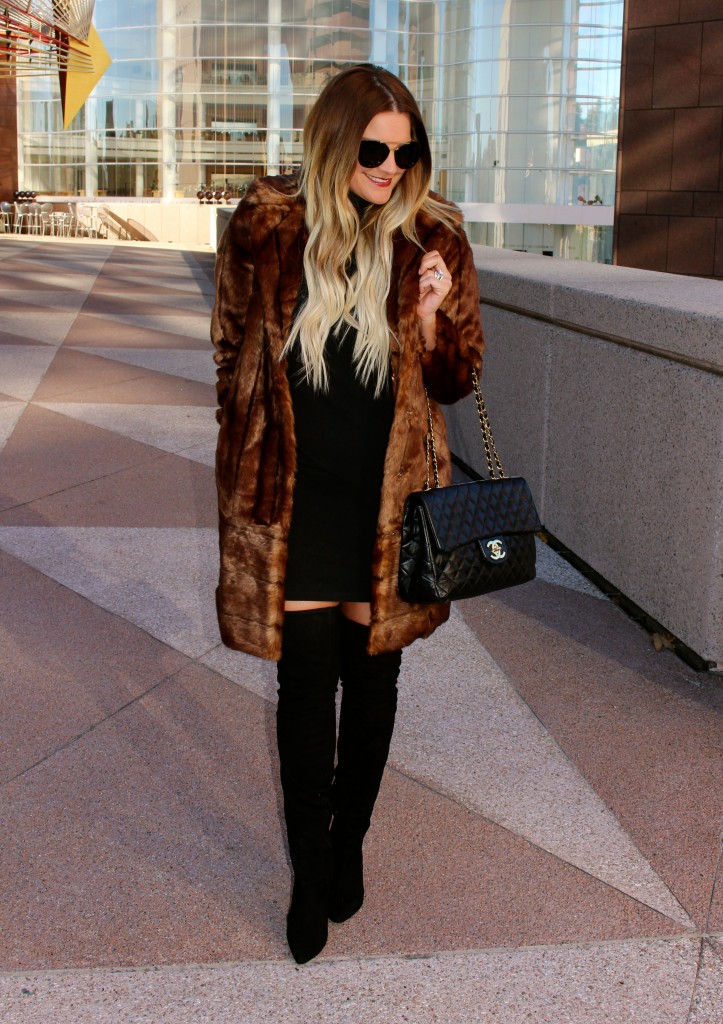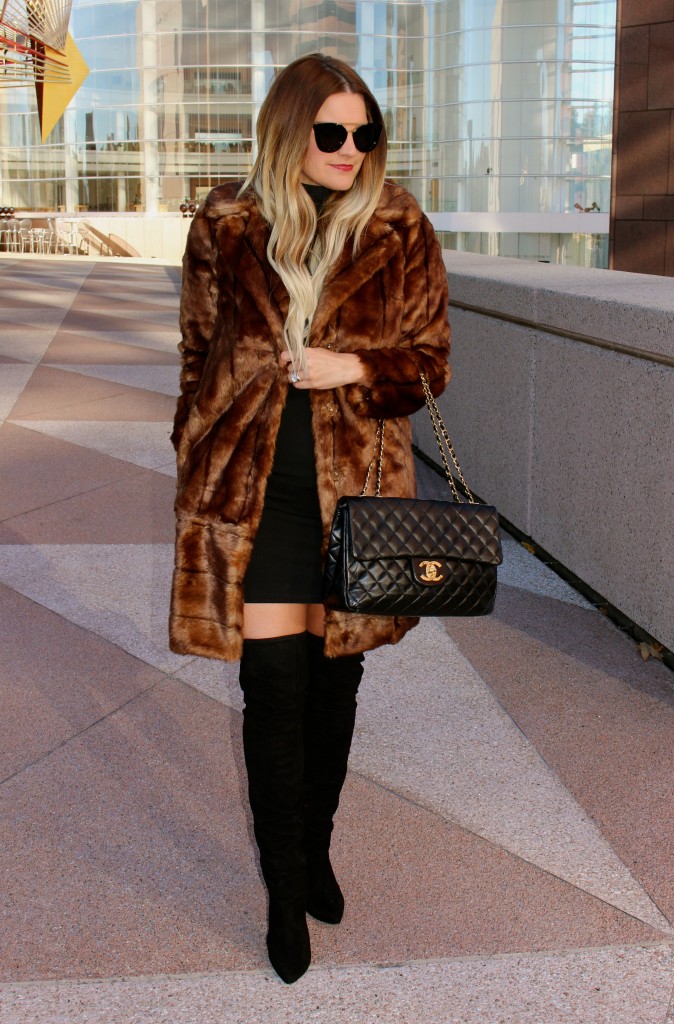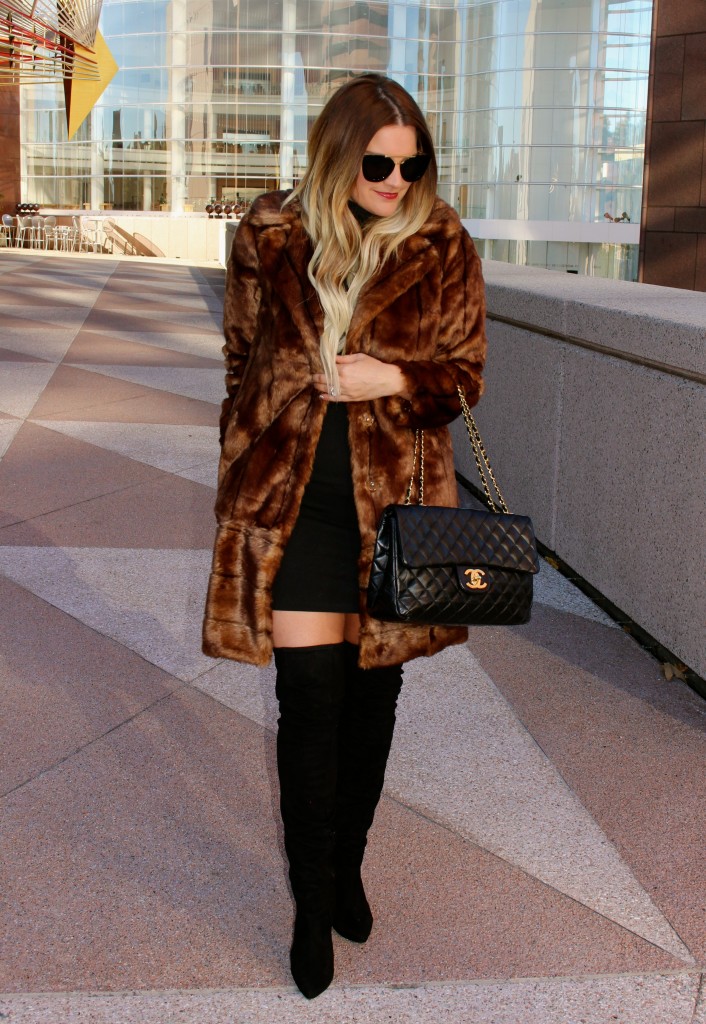 Coat:
Asos
| Dress:
Asos
| Boots:
Forever 21
| Glasses:
Prada
As you all know by this point, I'm slightly obsessed with faux fur coats. But a pelted faux, that actually feels like real fur? Pretty much sold. People never believe me when I have to break it to them that no, it's not real. It's what I like to call "luxe for less" 😉
I'm taking a little blogging break, so this will be my only post this week. But I will be back next Monday with my last post of the year. I hope you all have a wonderful Christmas! I'm so ready for some family time. It really is the best and most special part 
♥
Merry Christmas! See you next week, friends!