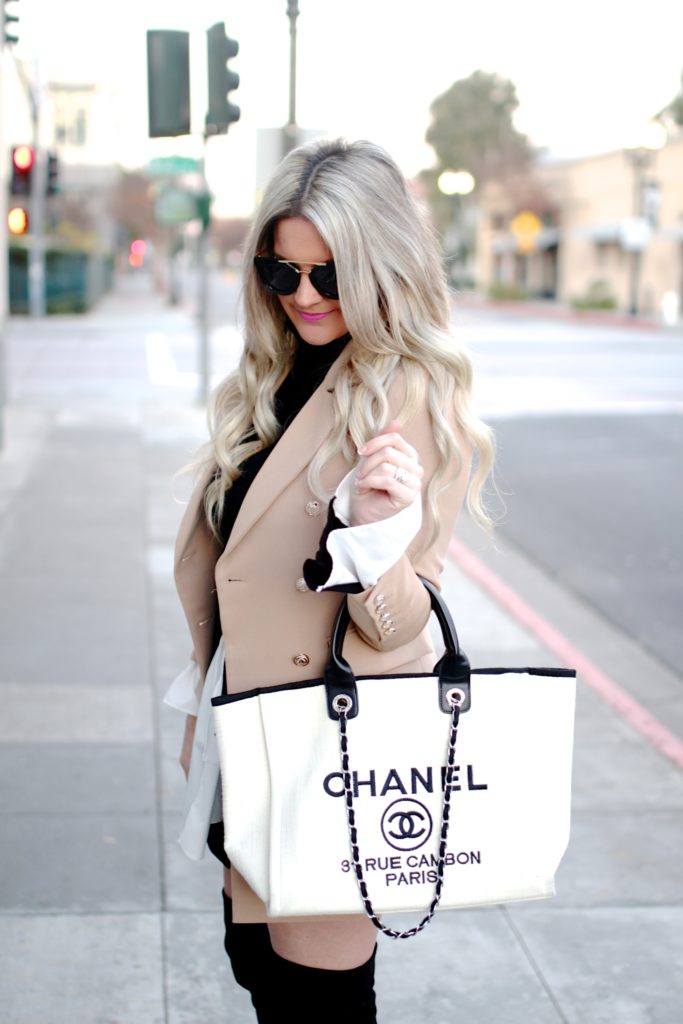 Coat: LuLu's | Top: old | Skirt: old | Boots: Forever 21 | Glasses: Prada | Bag: Chanel
I'm such a fan of the classic military coat. And all I can say about that is: Thanks, Gentlemen!
There's a reason women have been taking fashion cues from men's closets since the dawn of fashion. With a few styling twists, you can take a masculine design look effortlessly chic on a feminine silhouette.
The key here is to look like your jacket is "borrowed from the boys". There is a fine line between trendy and oversized blazers, and looking like you fished it blindly out of your boyfriends closet.
This one from LuLu's is my all-time fave and I own it in 4 colors! The notched lapels and gold button cuffs are so chic and the perfect finishing touch.
Thanks for stopping by! XO