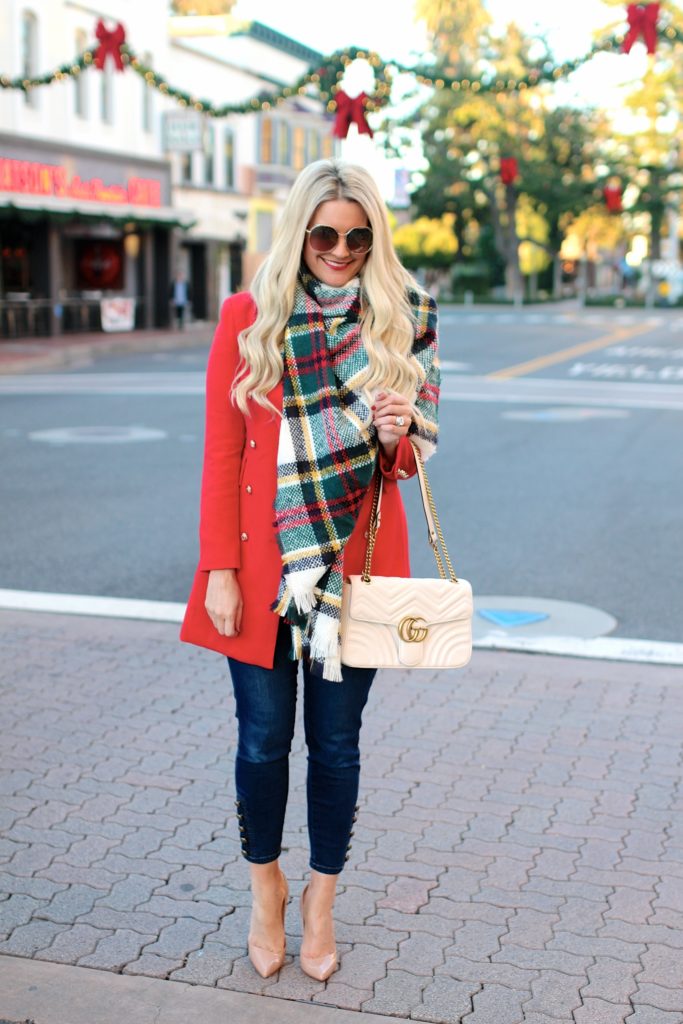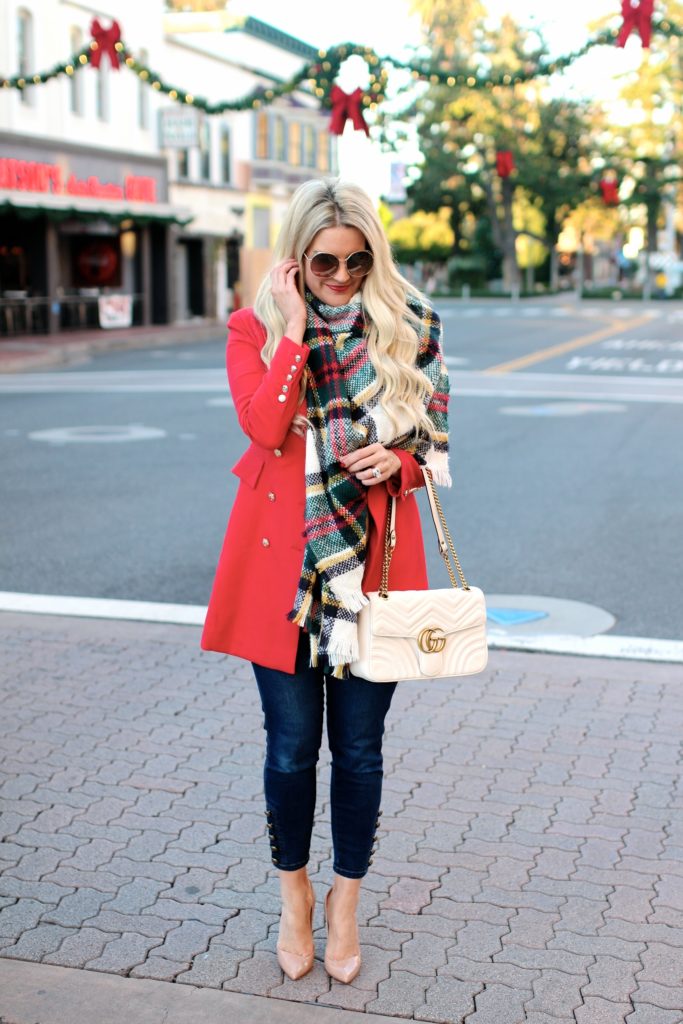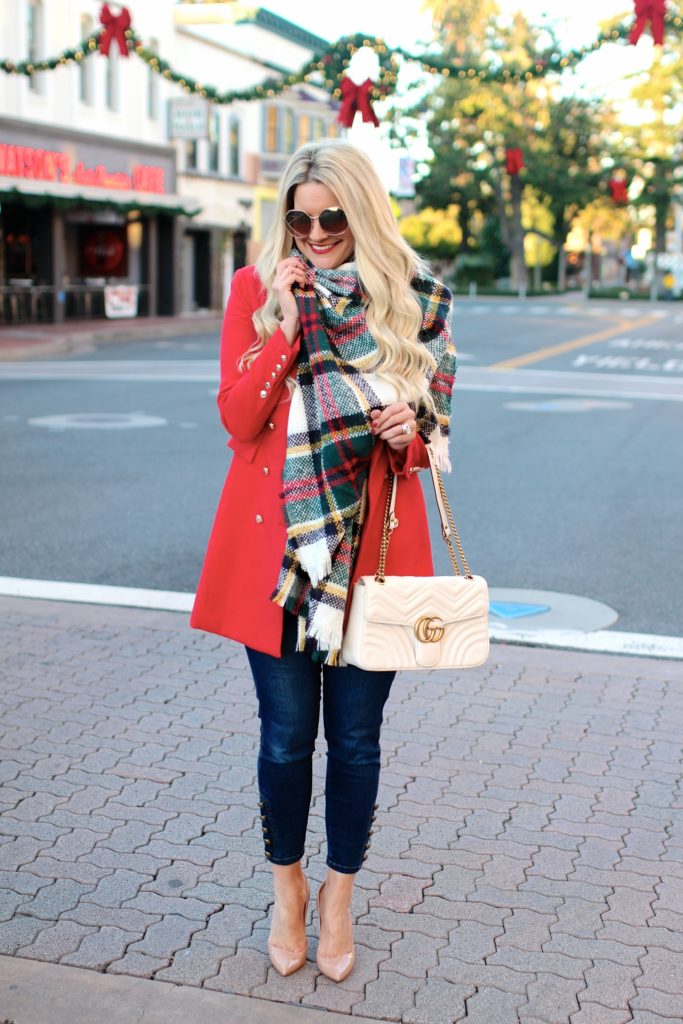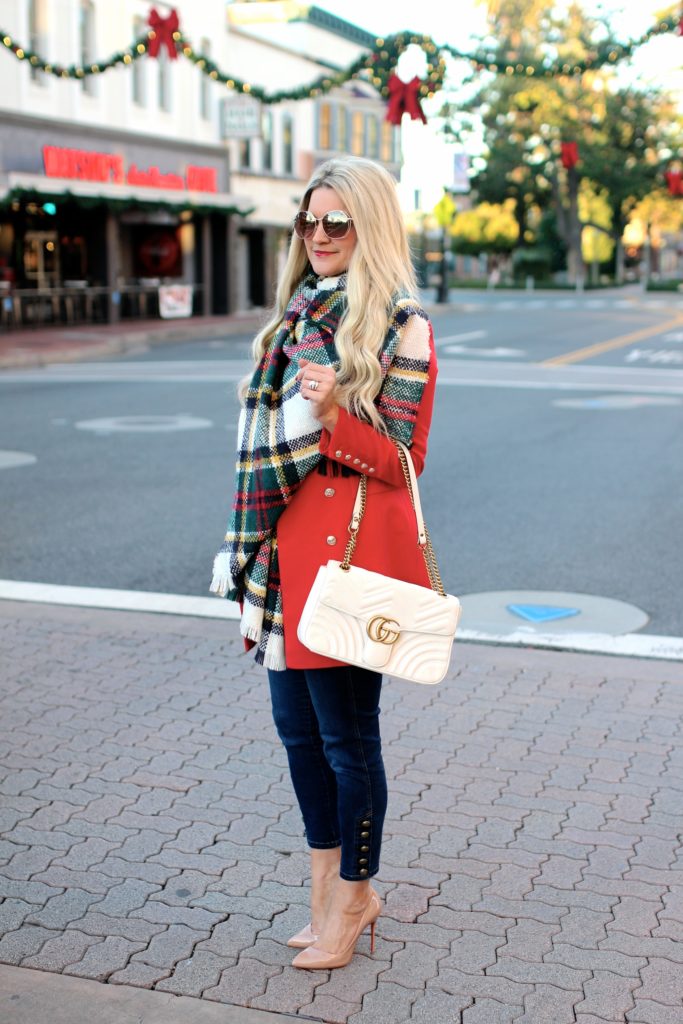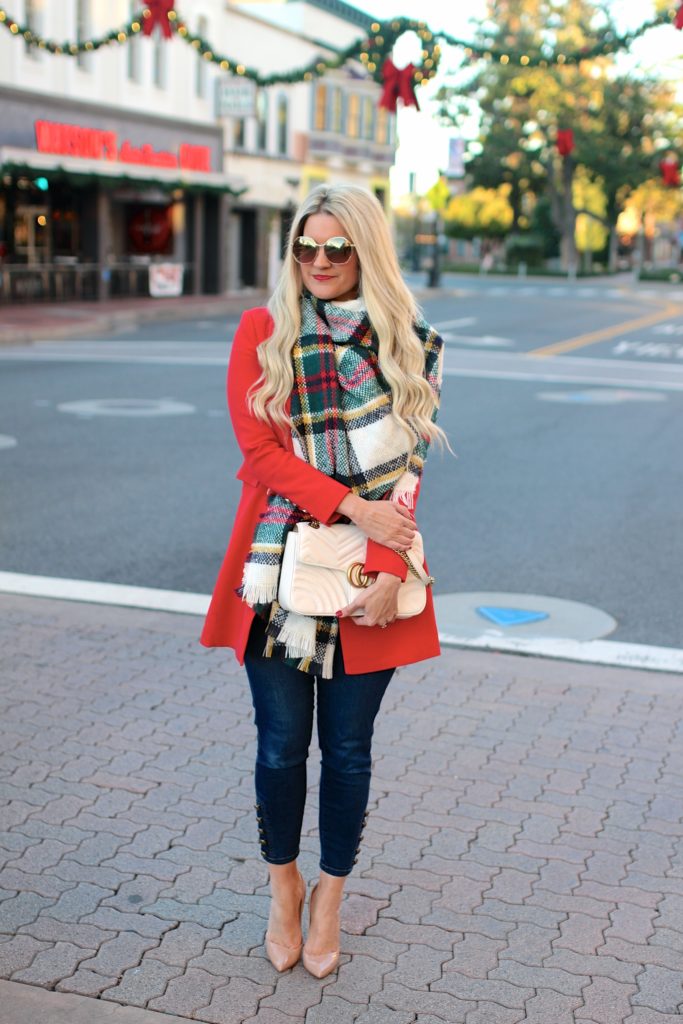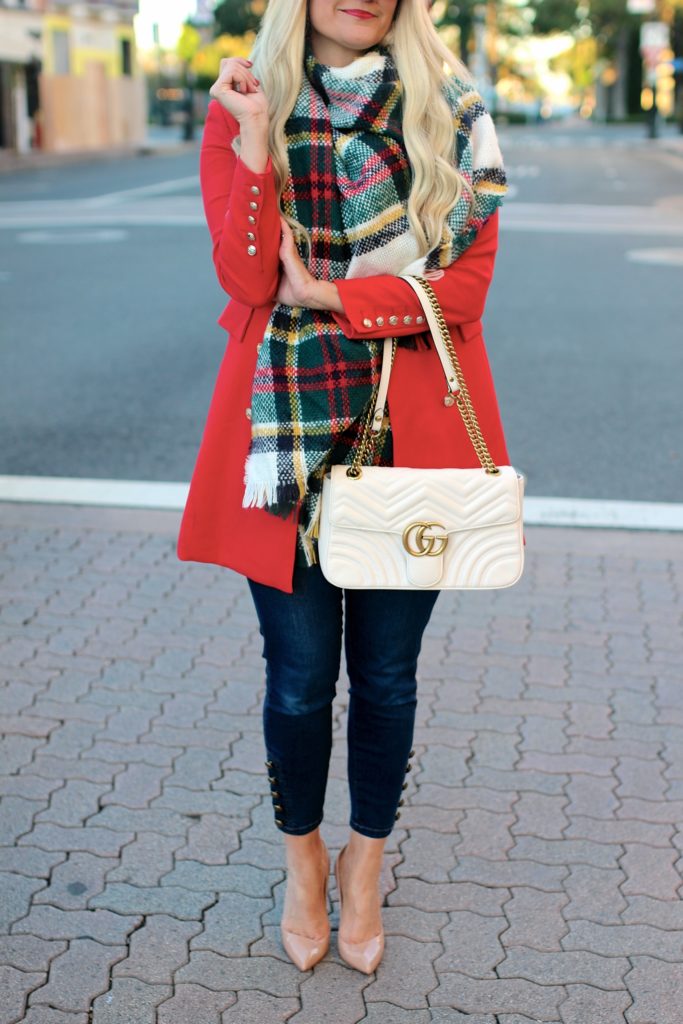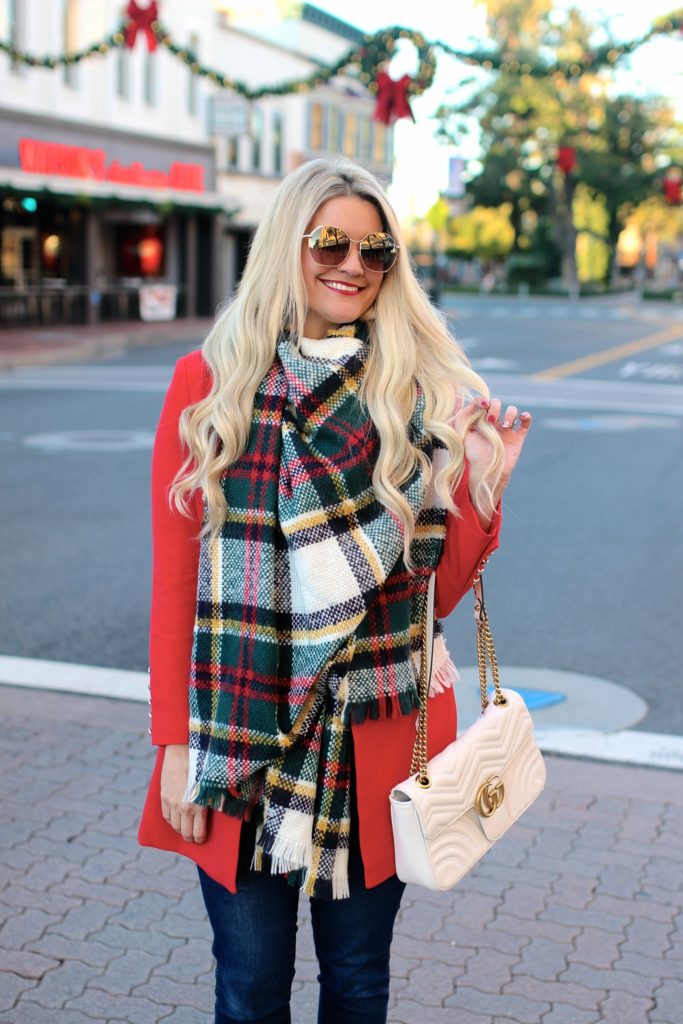 Blazer: LuLu's | Scarf: Etsy | Denim: old | Heels: Louboutin | Bag: Gucci | Glasses: Forever 21
To help us get in the holiday spirit, we trim the tree and decorate it with twinkling lights, buy each other gifts and listen to carols. But aside from those universal traditions, it seems every family has at least one holiday tradition that they claim as their own.
Here are some of my own personal family favorites:
Christmas Eve Mass: We attend mass as a family then head to my parents where the rest of the extended family joins us. There are about 25 of us and it's still so much even as an adult!
Christmas Eve Before Bed (as a kid!): My sister and I would play our favorite Carpenters Christmas song on our little pink radio. We could only play it that night because there is a line in the song that says "…tomorrow is Christmas…" and well, you can't just play that on ANY night, right? 🙂
Christmas Day: We make opening presents an all day affair. Now that there are 9 of us adults, we open stocking and gifts, then take about a million breaks to eat leftovers from the night before. One year we didn't even finish until almost 7pM…and it was the best!
The Beach Boys: Mom and Dad dancing together to "Little Saint Nick" in their Santa hats. Probably my most favorite moment of the morning, and I can't wait to see it again this year!
I'd love to hear your family traditions! Comment below & thank you so much for reading!