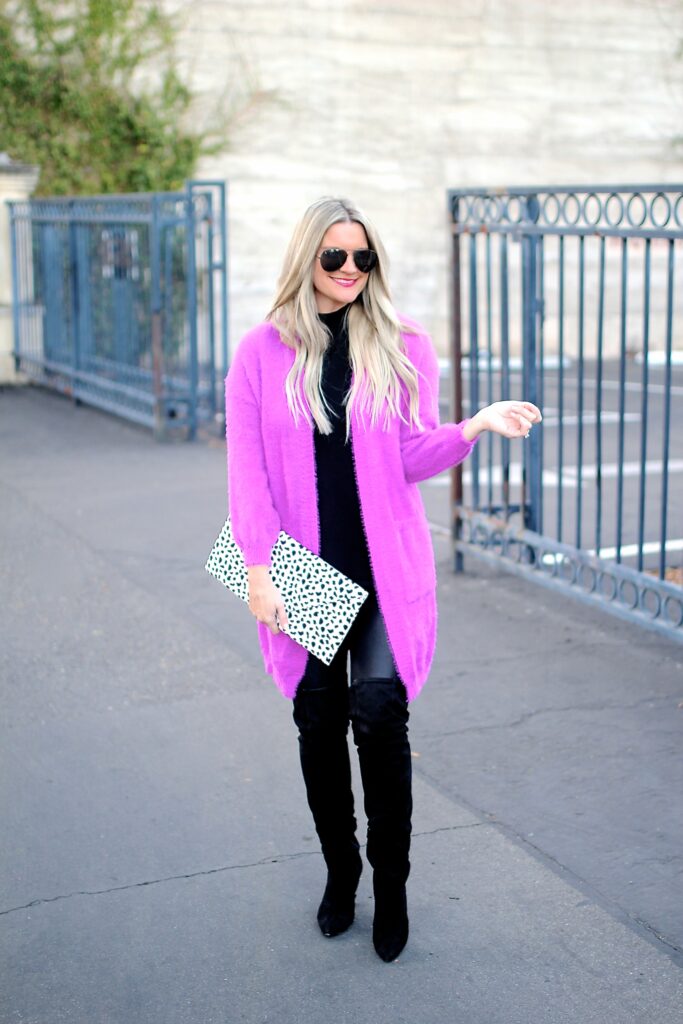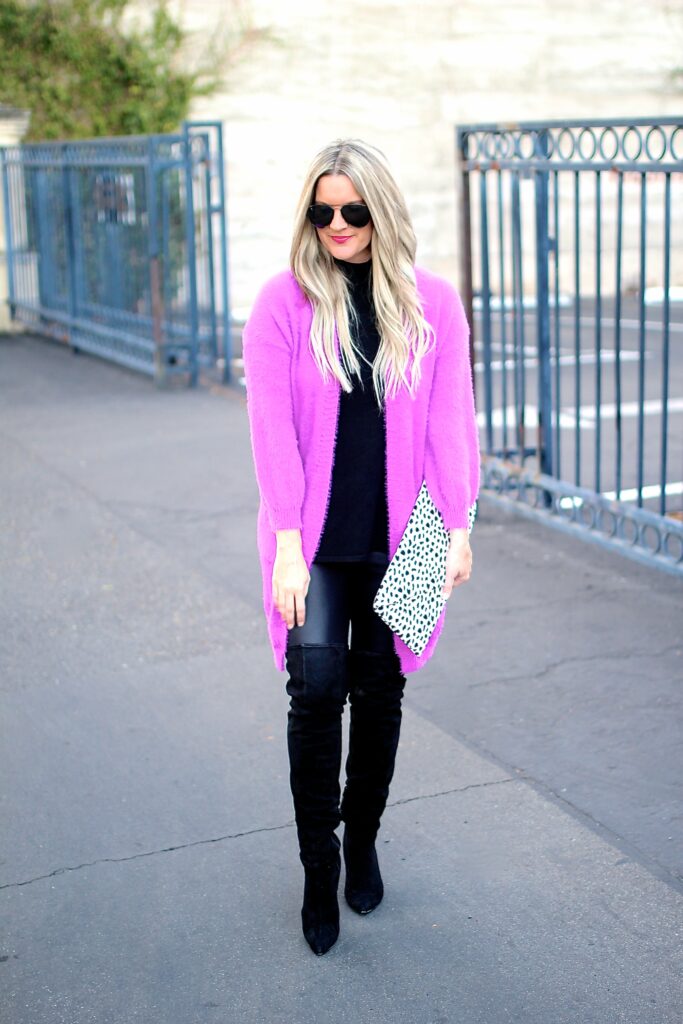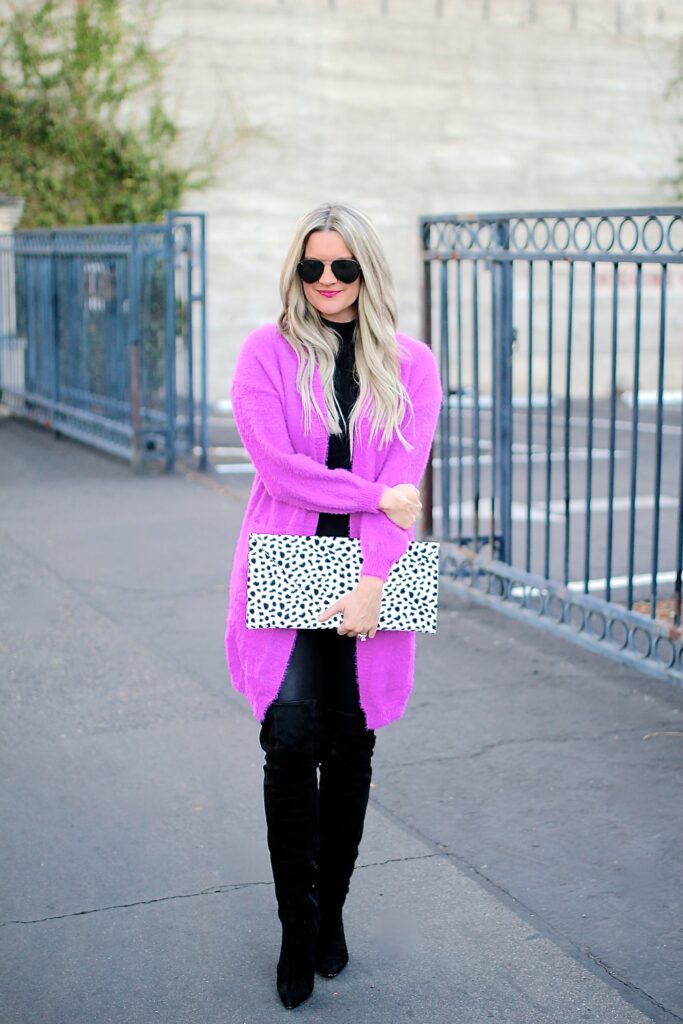 Sweater: Vici | Top: old | Leggings: Target | Boots: old | Glasses: Rayban | Clutch: Etsy
Just because it's the middle of winter doesn't mean your wardrobe has to be committed to an all black and grey palette.
It's not as easy to shop for color come winter as it might be in the warmer-weather months. Gone are the sections of bright floral dresses and neon tees.
So you have to get creative on how to infuse a bit of color into your drab winter wardrobe. Bold and bright cardigans are my favorite way to do this!
How do you wear color during the winter months? Thanks for reading & sharing!