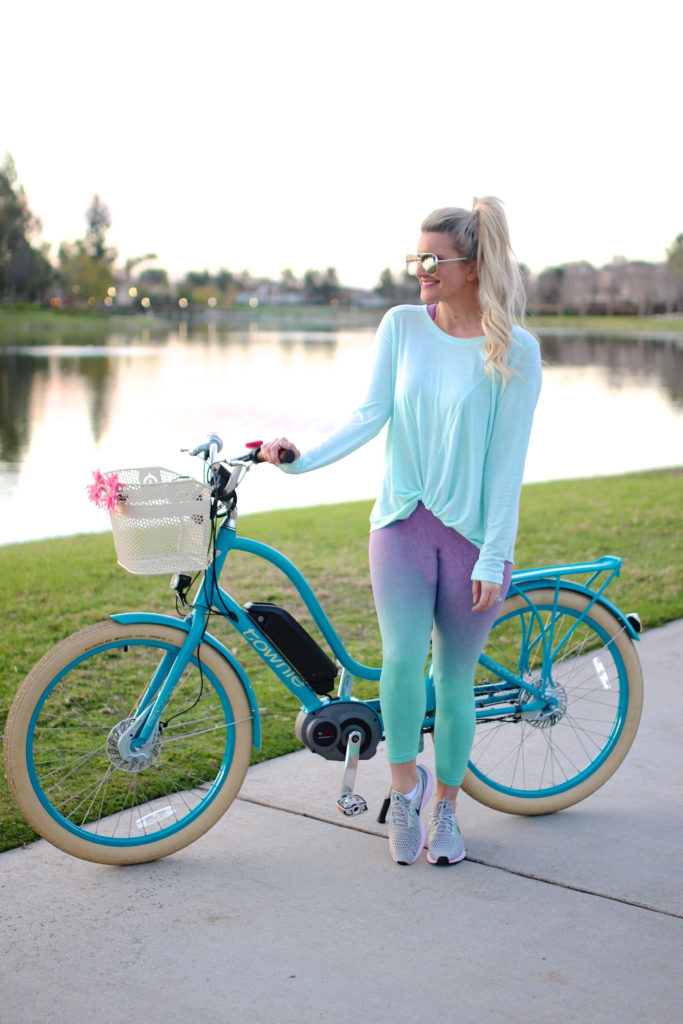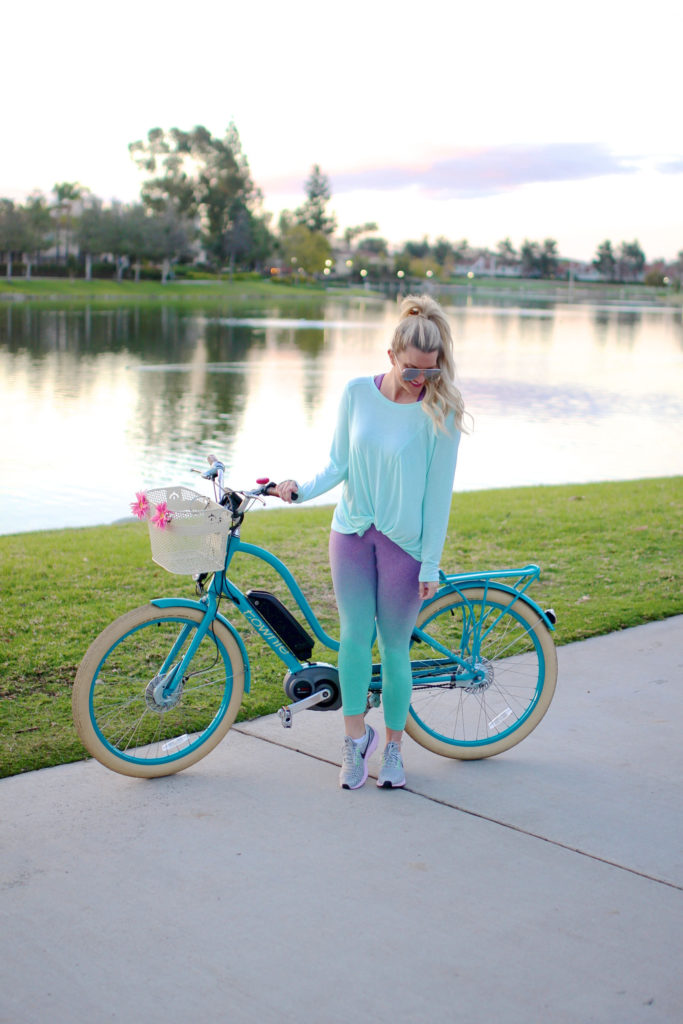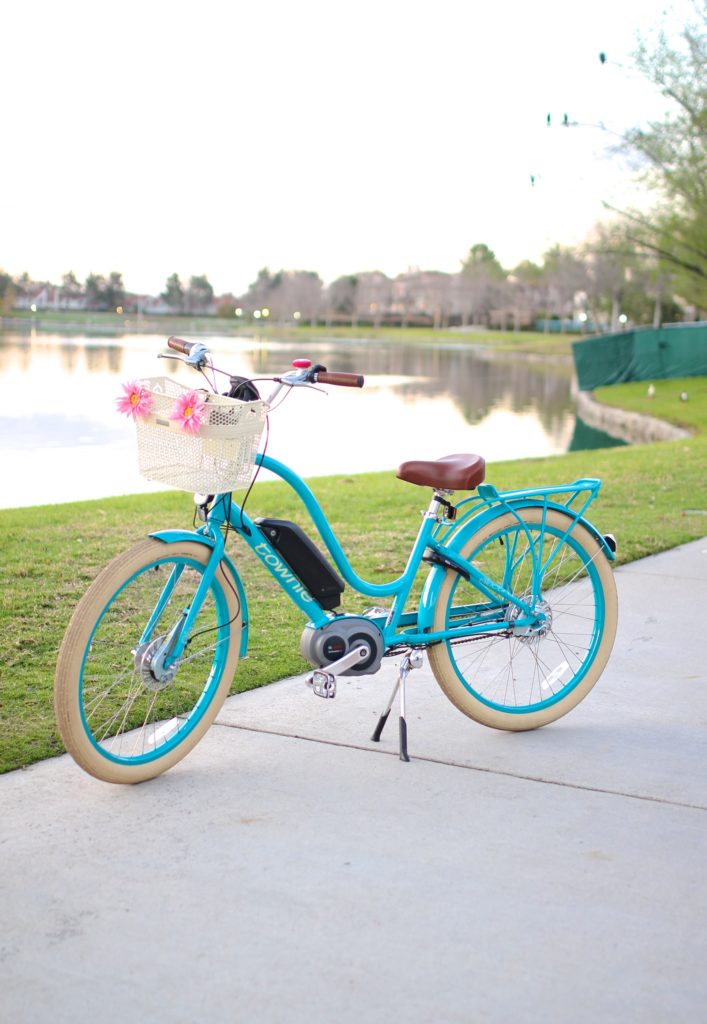 Tee: Nordstrom | Leggings: Asos (matching sports bra here) | Shoes: Nike | Glasses: Quay | Bike: Santa 🙂
We are 3 months into 2019…and how are you doing in keeping those resolutions to workout and eat healthier?!
Every year it's the same thing; I workout regularly until summer and then the time changes come Fall, and my workouts are the first thing to be ignored on my to-do list.
But doesn't having cute workout clothes give you more of an incentive to workout? I know it's a motivator for me! I've gone through phases where I spend a ridiculous amount of money on trendy athletic gear, which never last long after extensive wear.
So let me just say how surprised I was to discover all the cute athletic gear at a friendly price point over at Asos…as in these leggings are only $19! 
Fitness, fashion…AND frugal?! Ummm…that's almost as good as that high you get from working out, right? 🙂