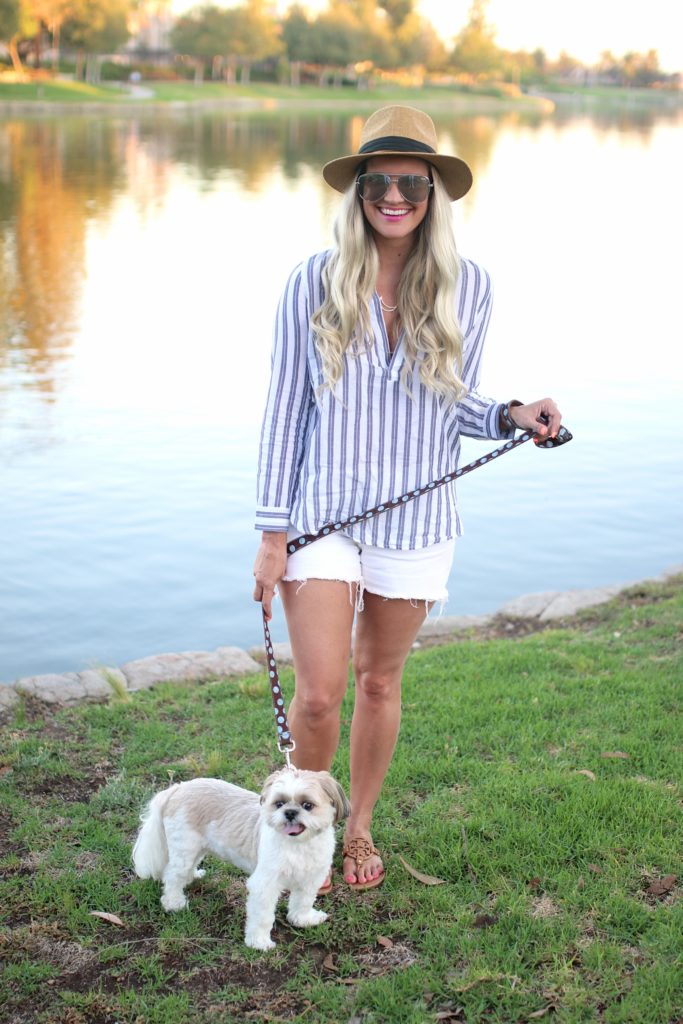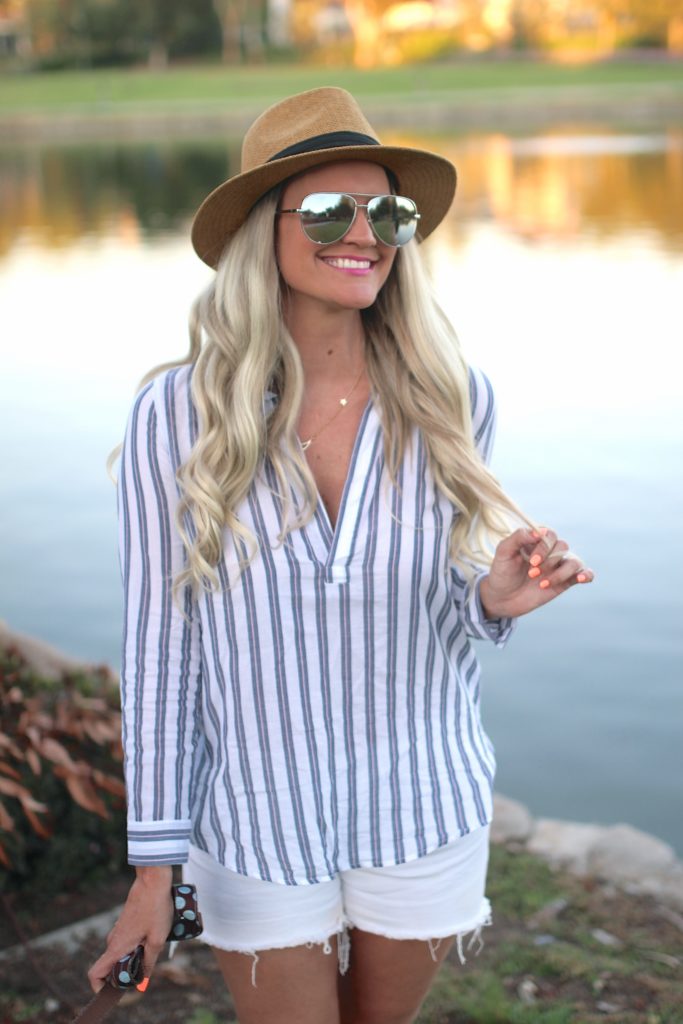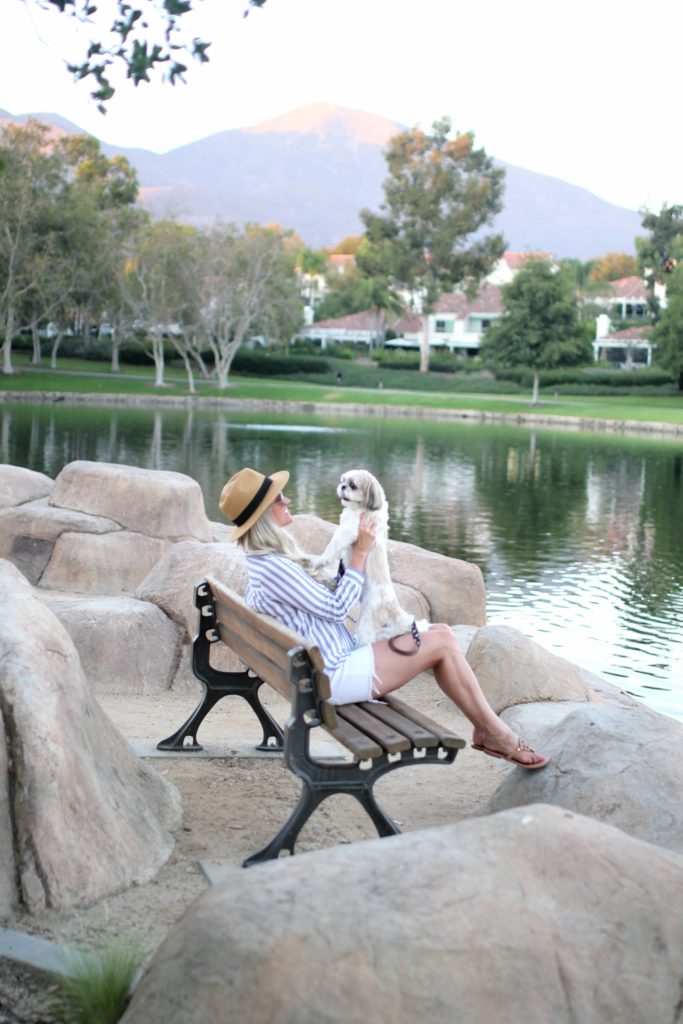 Top: H&M | Shorts: Red Dress Boutique | Sandals: Tory Burch | Glasses: Quay | Hat: old
Some say that "diamonds are a girls' best friend", but if you have the pleasure of being Mom to a four-legged fur baby…you might just disagree 🙂
Riley and I always have the best summers together; lots of outdoor playtime, walks around the neighborhood lake and a few frozen yogurts in there too (spoon licks for him, giant cups for me!!). These kind of summer days are always my favorite ♥.
Fun Fact: For all of my Real Housewives of OC ladies out there, this lake is directly across from the entrance to Coto de Caza (Hi Vikki!)
Super Fun Fact: Tamara was working out behind us when we shot these pics!
Enjoy your weekend, beauties!! XOXO