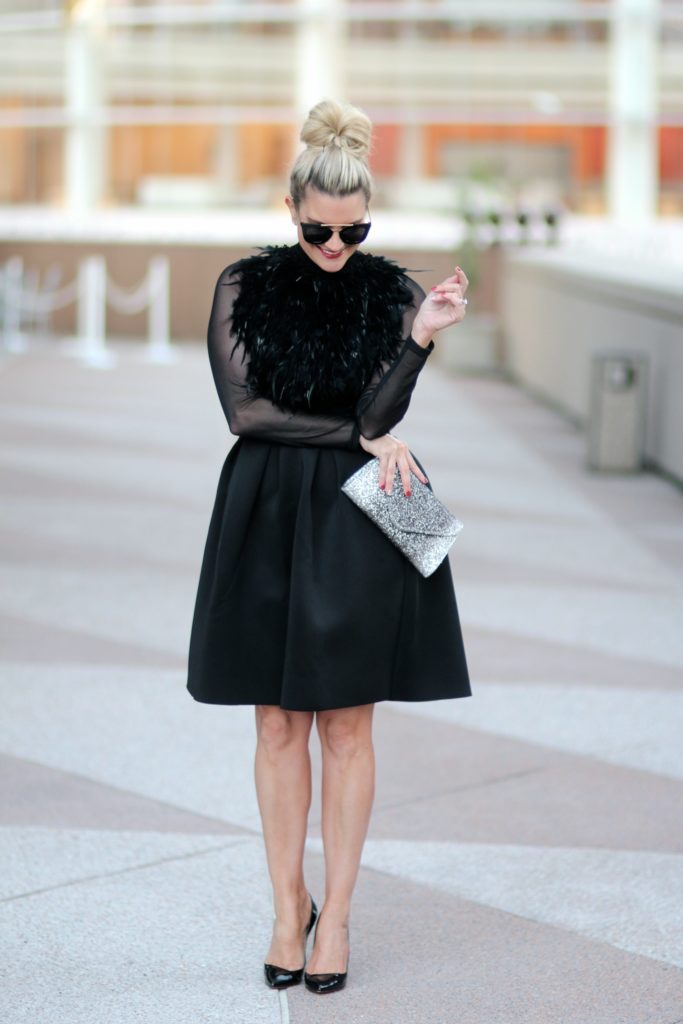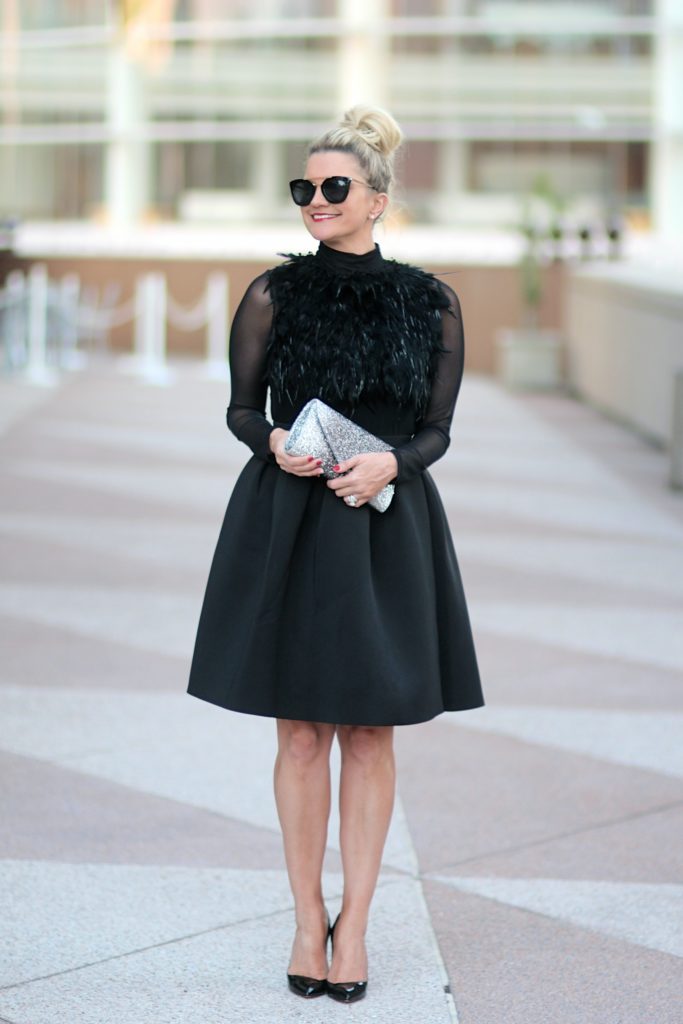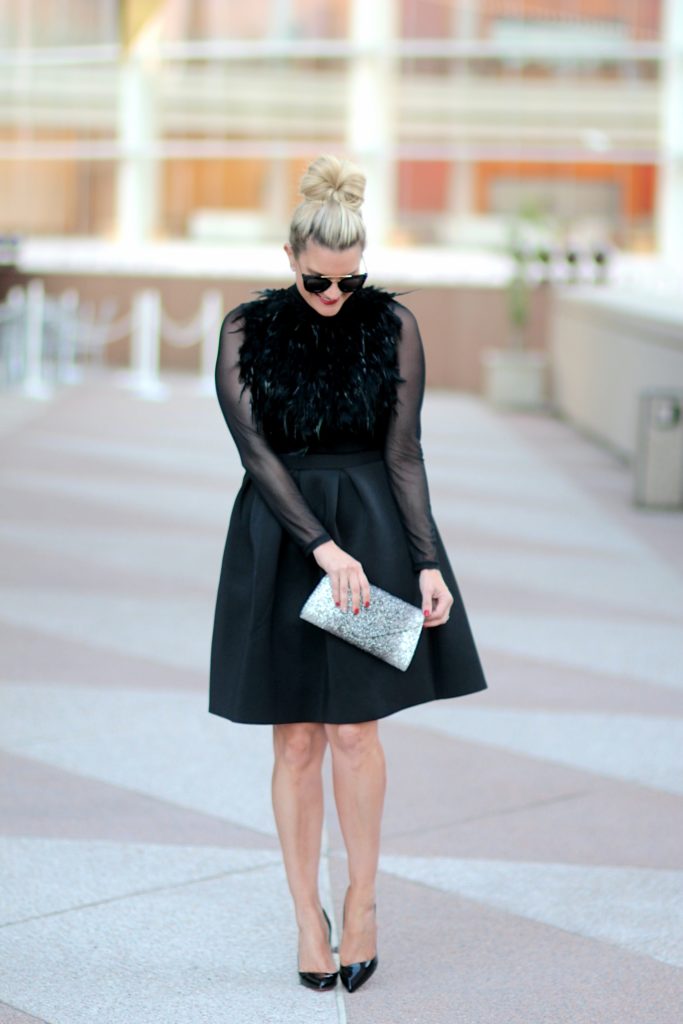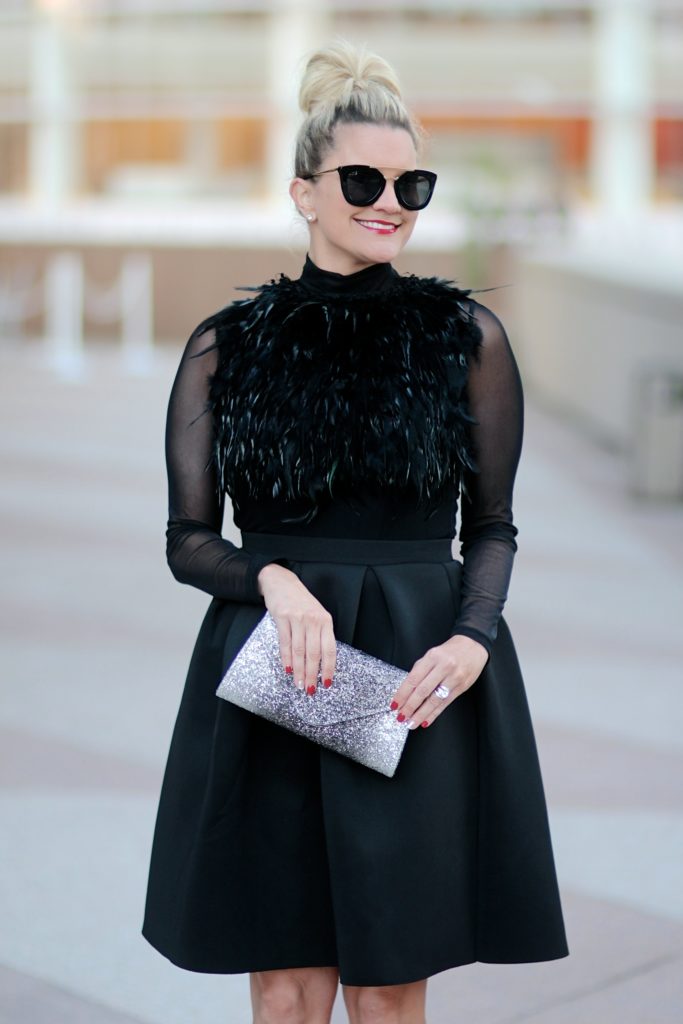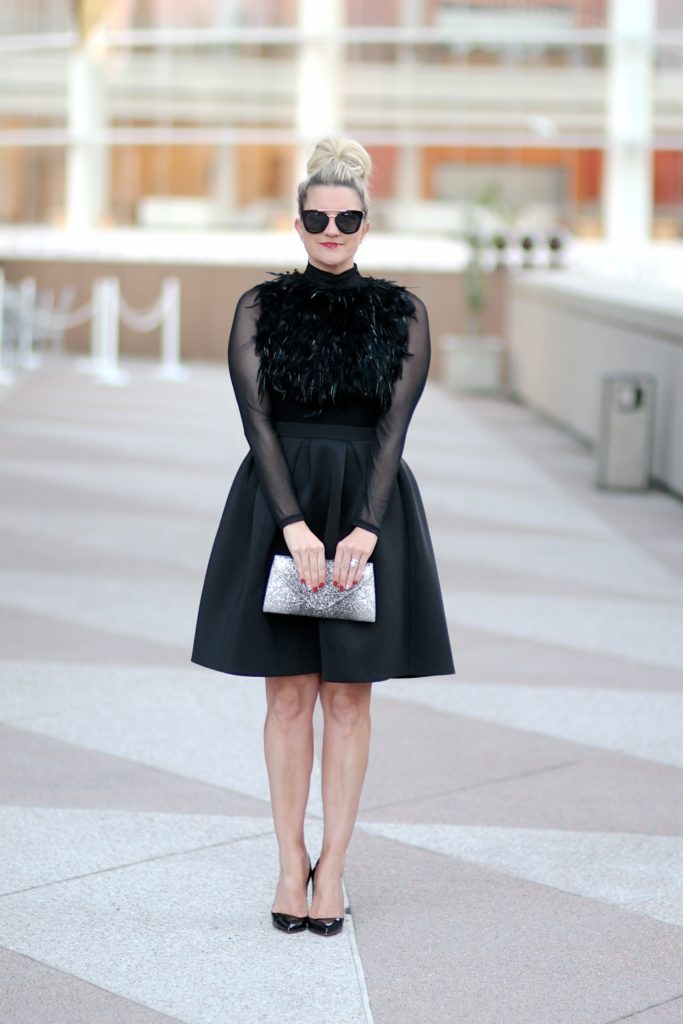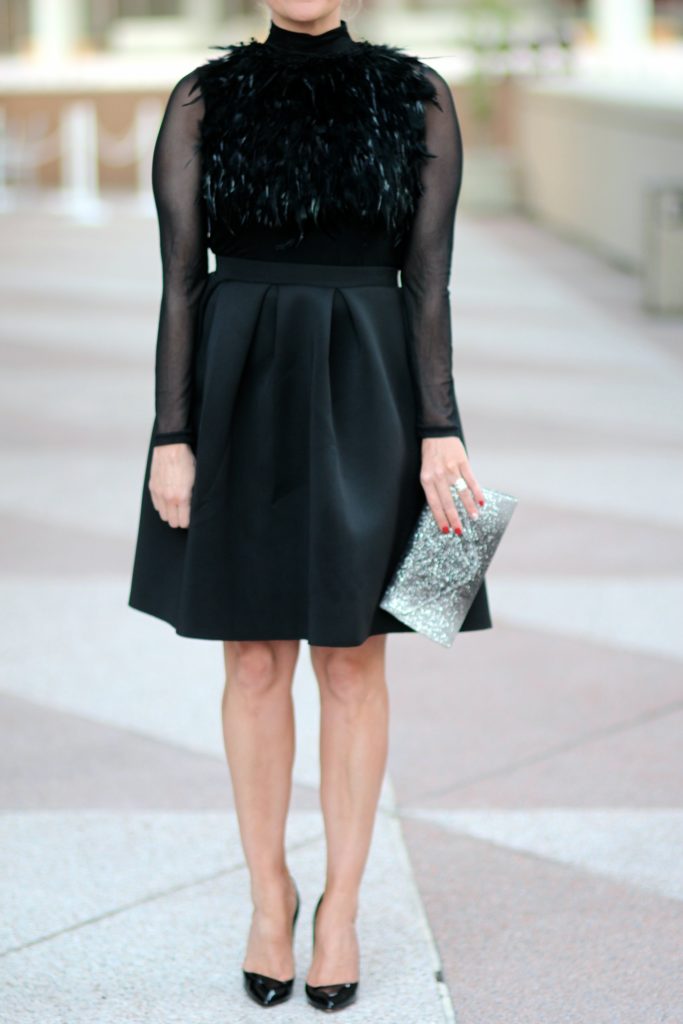 Top: Nordstrom Rack | Skirt: Charlotte Russe | Clutch: old | Glasses: Prada 
I love any excuse to dress up; it just makes life so much more fun and we could all benefit from a little cheer, right? And with the holidays now in full effect, it was time to break out the festive feathers. 
Not sure about you guys, but Nordstrom Rack was never one of my top places to shop. I never found anything in stores, and it always seemed like everything was picked over before I even got there. All of that changed once I discovered their website (I know I'm SO late to the game, I'm beyond mortified to even be admitting this!!). Long story short, there were so many choices in all different sizes of pretty much…everything! This top was a total steal at $23, so I scooped it up knowing it would be great for future parties. 
What do you tend to wear to holiday parties? Glitz & glam or comfy & cute? I'd love to hear! ♥