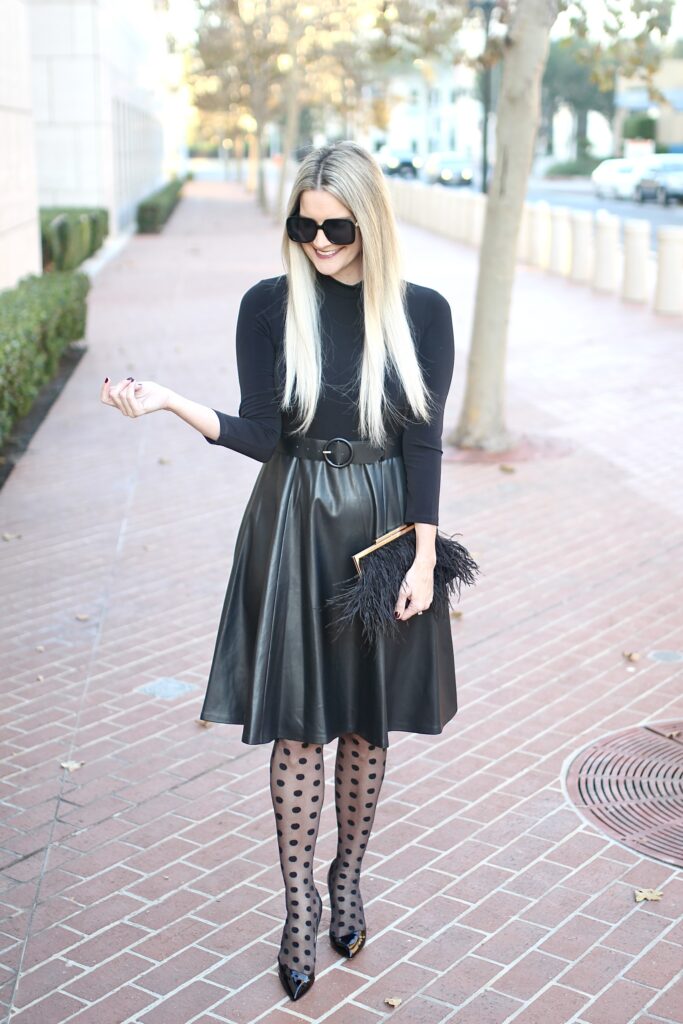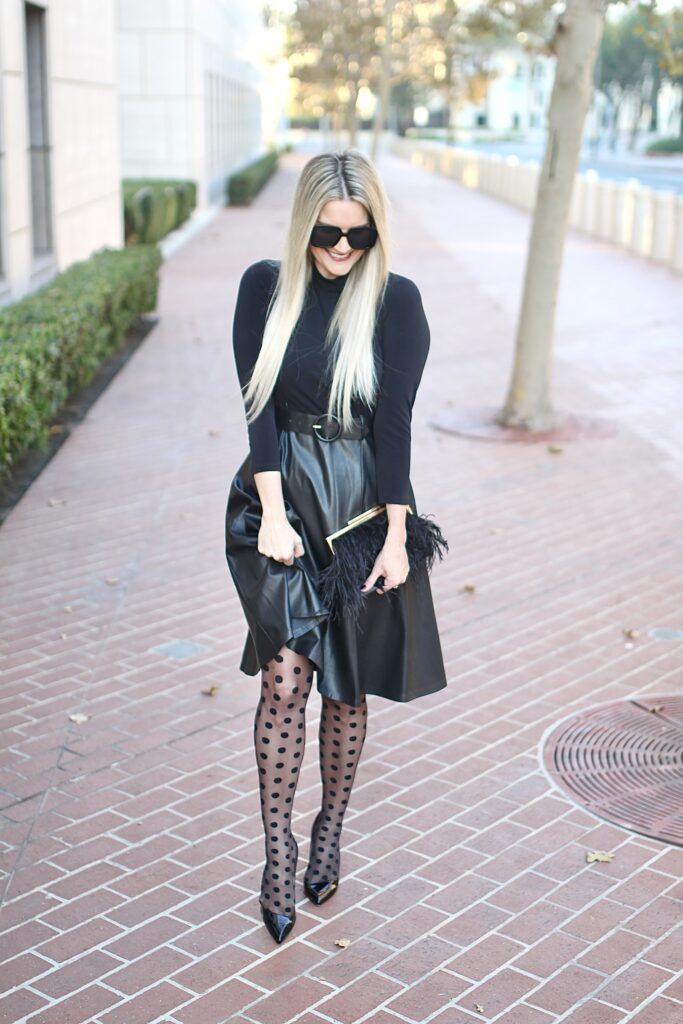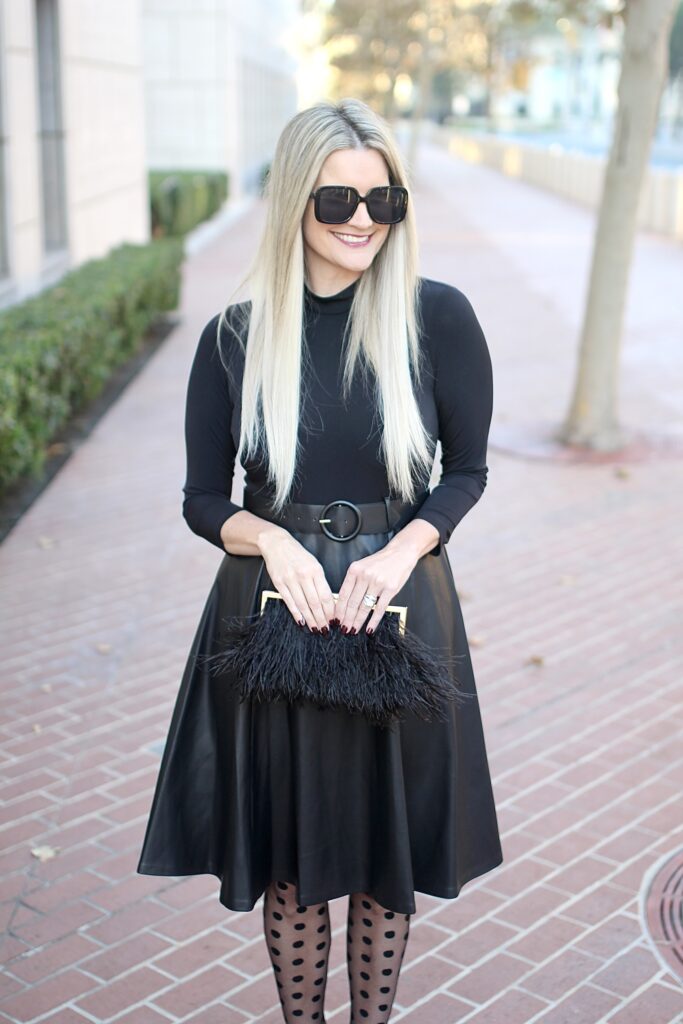 Dress: Calvin Klein
* * *
I don't always wear color – SHOCKING, I know 😉
I'll always have love for bolds & brights, but when Fall rolls around I love anything black.
And while a black dress is a classic fall staple, I always like to kick it up a notch, which is why I wanted this dress! The bottom leather portion is so super chic.
Thanks for stopping by, have a wonderful weekend!