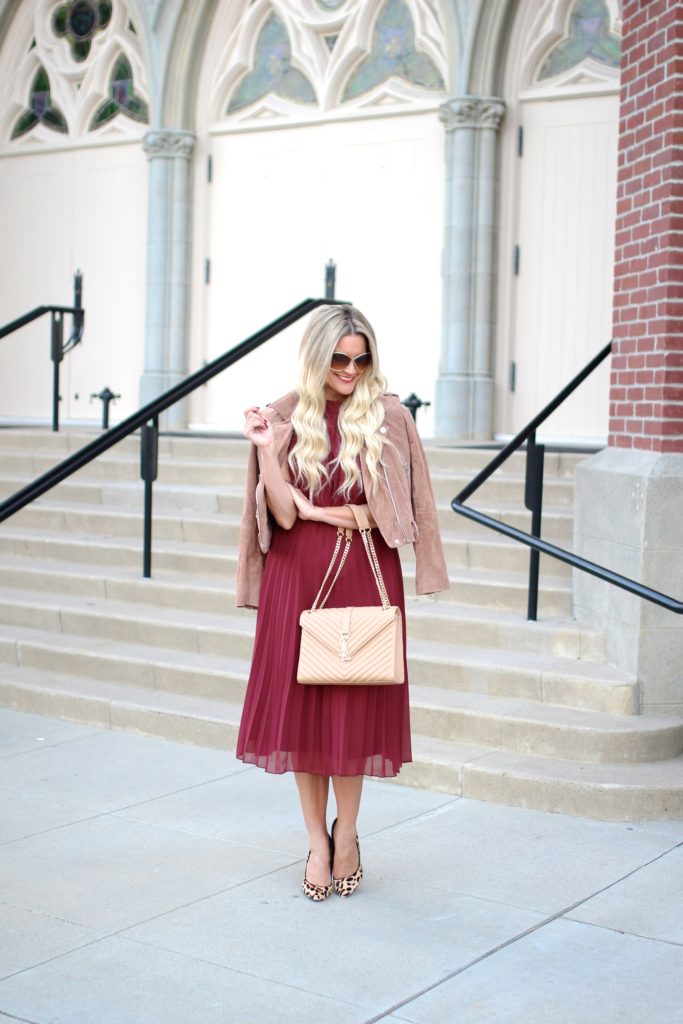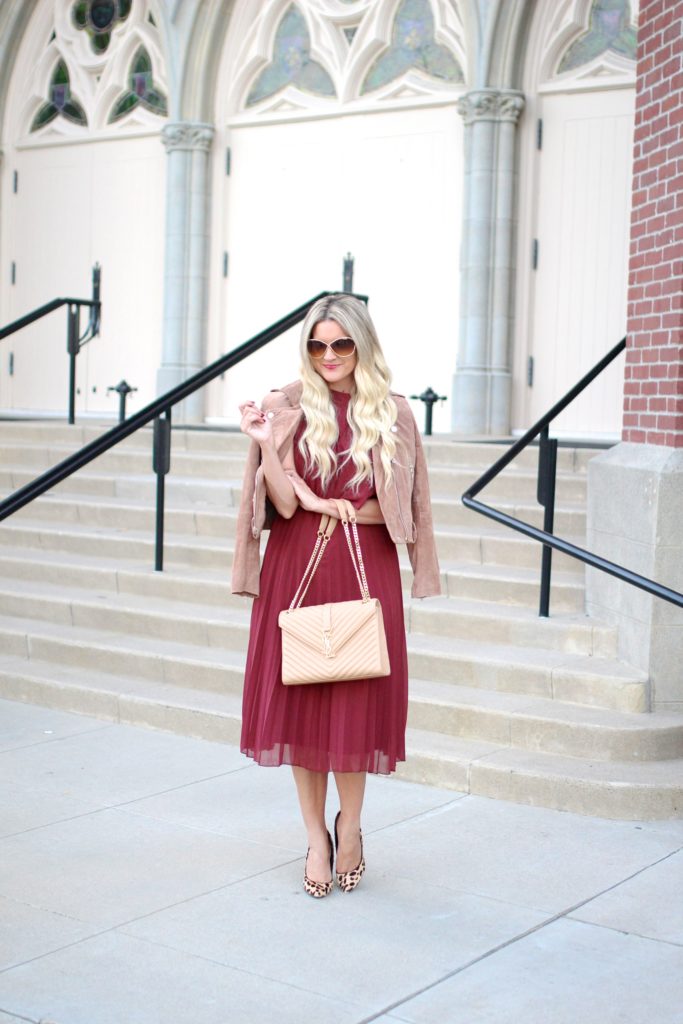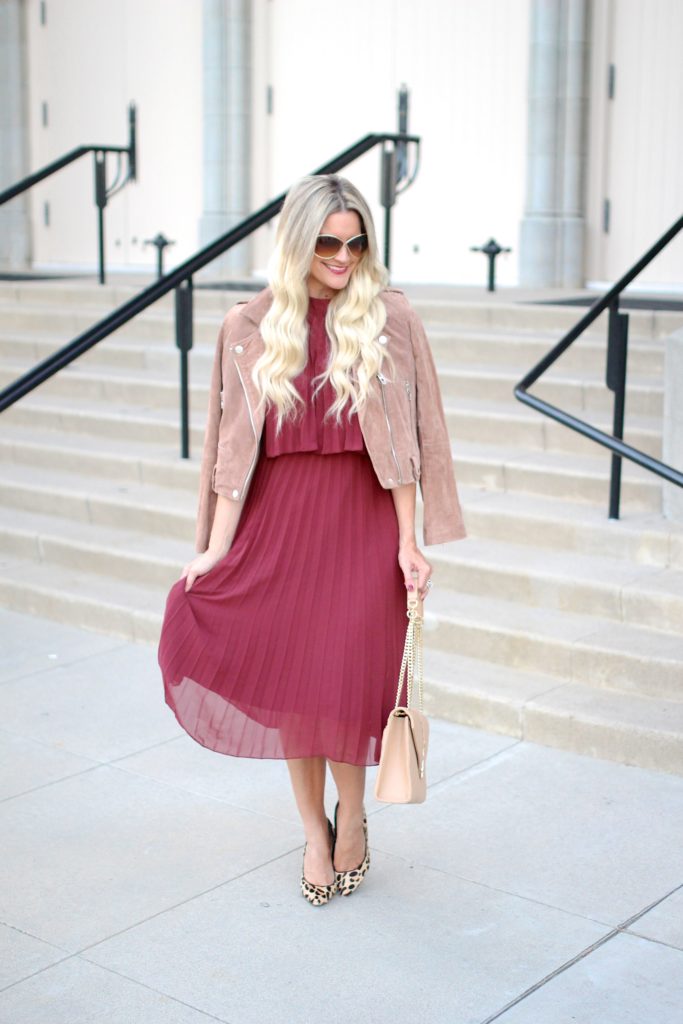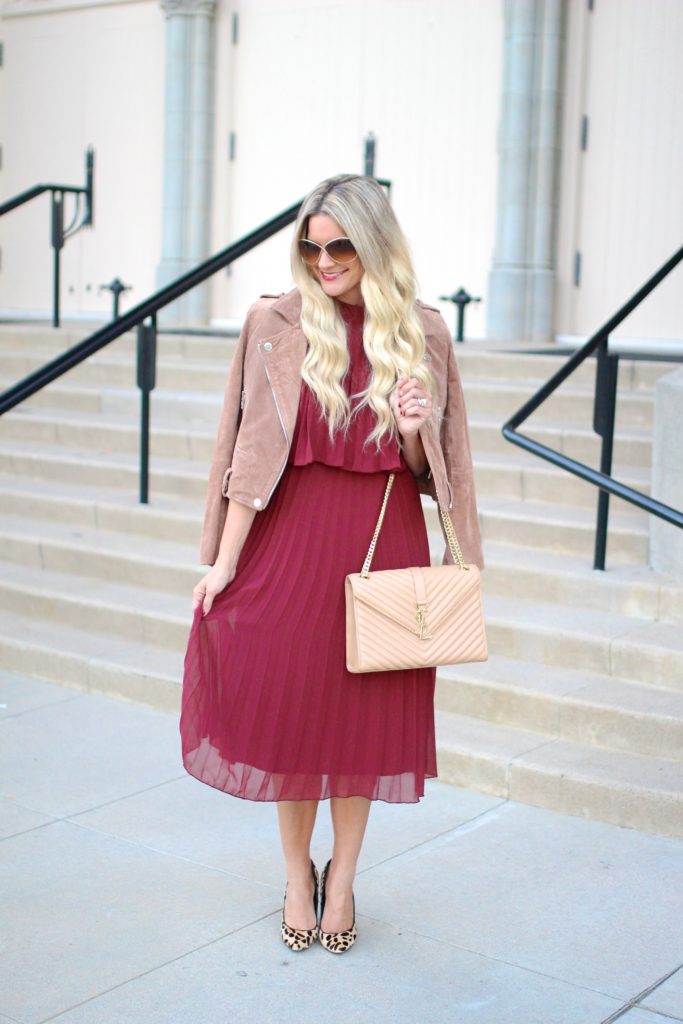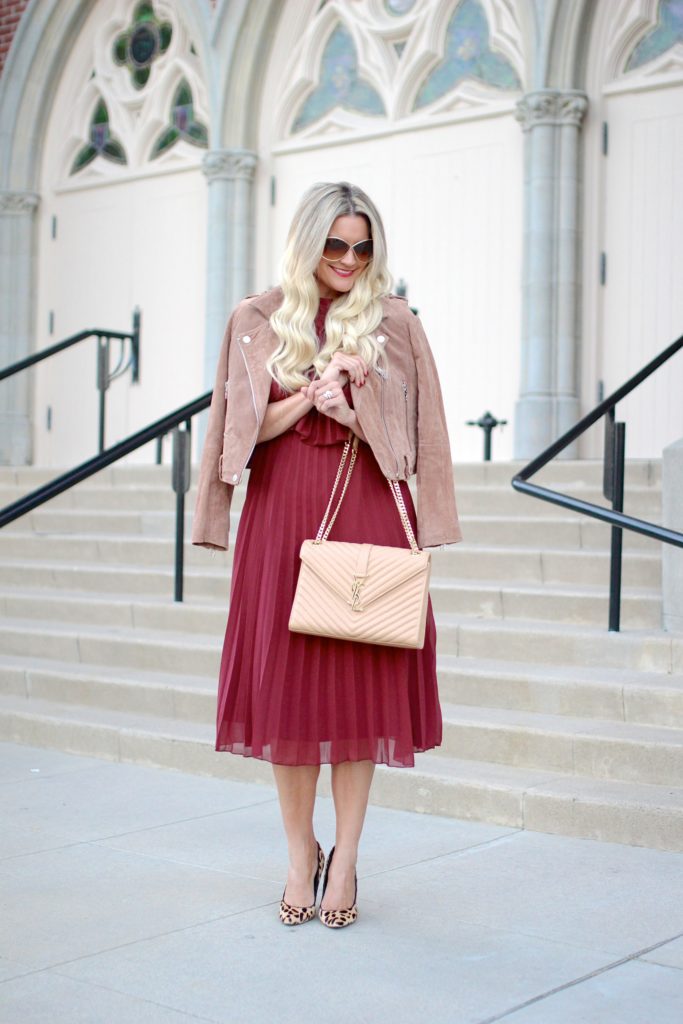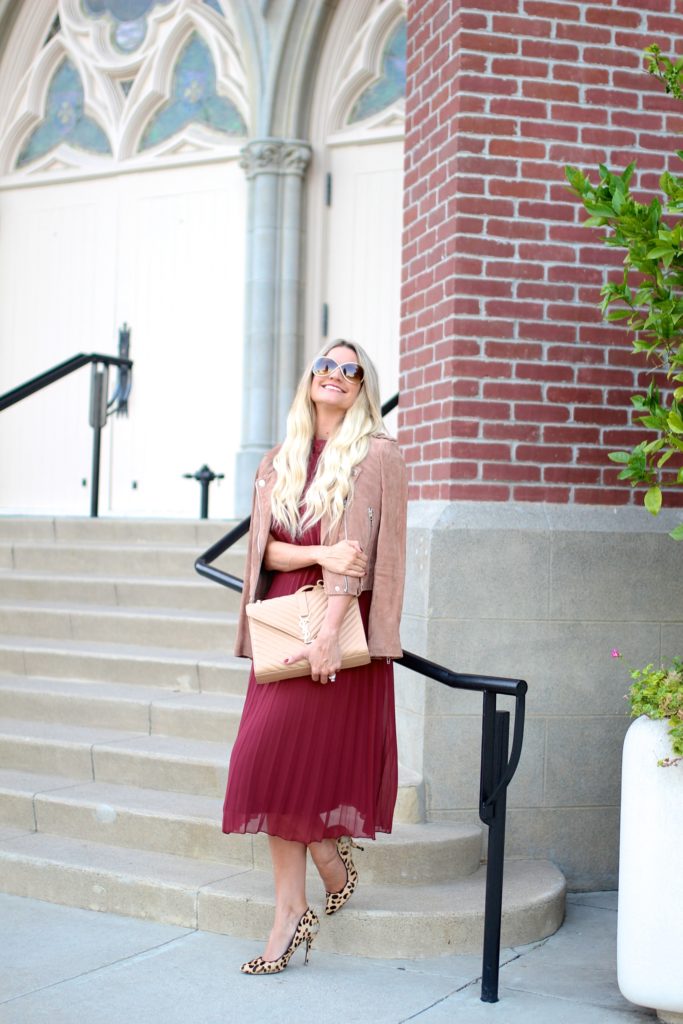 Dress: Asos | Jacket: BlankNYC | Heels: Nine West | Glasses: Tom Ford | Bag: YSL
I love taking a basic dress and elevating it a little with fun accent pieces. You can never go wrong with a pop of leopard and a fab moto, right?
Also – I just want to say THANK YOU to everyone who continues to read my blog each week. Blogs have become less "trendy" over the years, but I still love it and would rather blog all day than put up an Instagram post, haha. My schedule makes it impossible to visit other blogs during the day, so I appreciate your understanding when I can't visit until later at night!
Thank you so much to those of you who have stuck around for the long haul! xoxxo