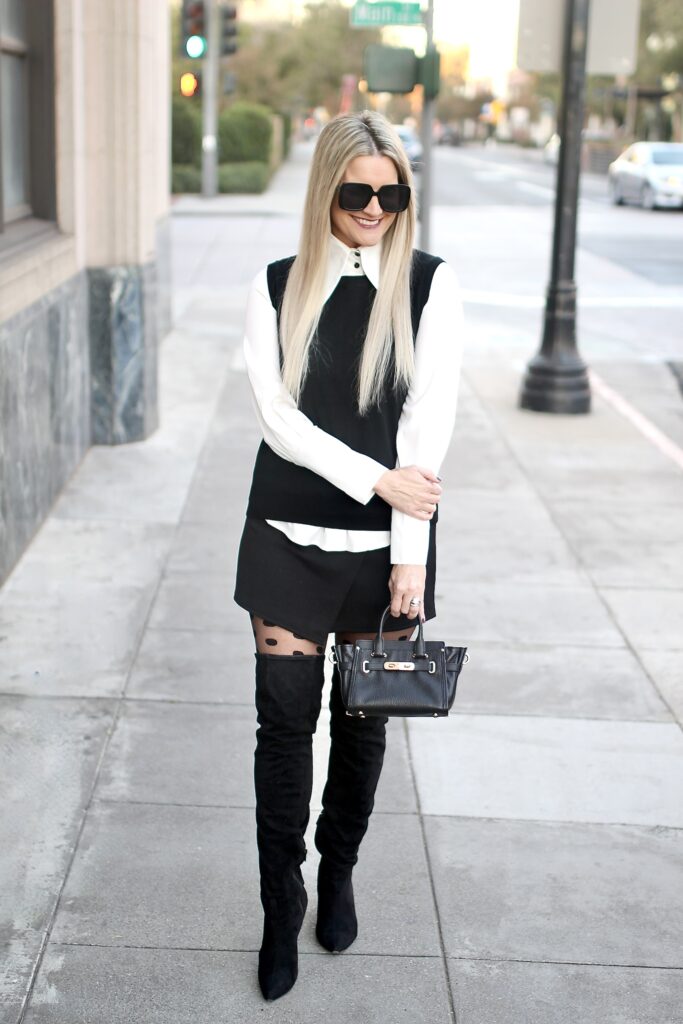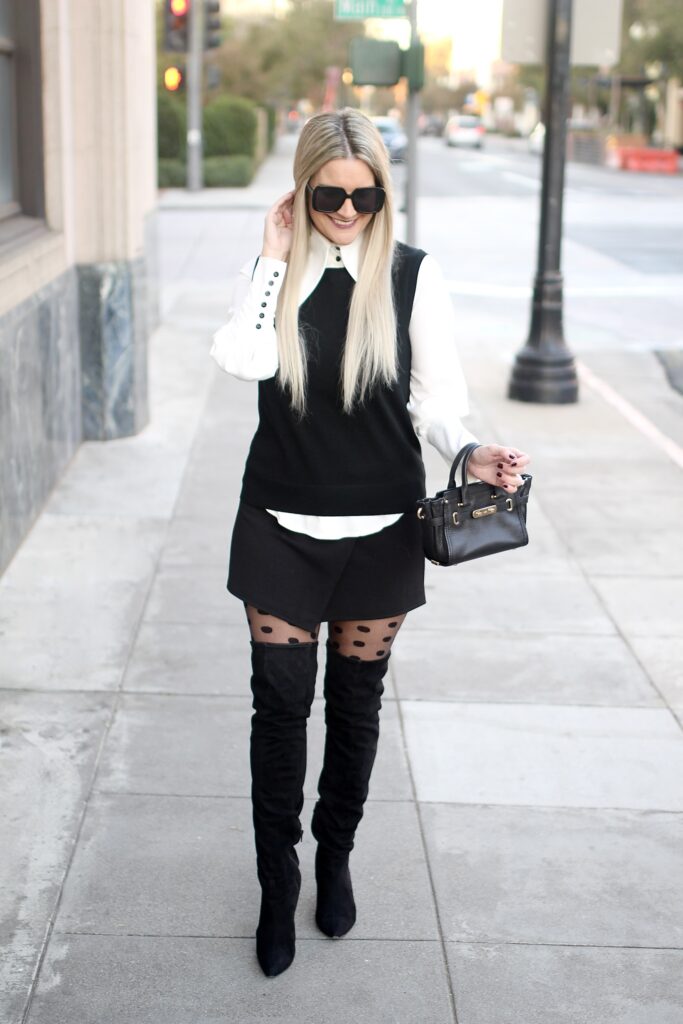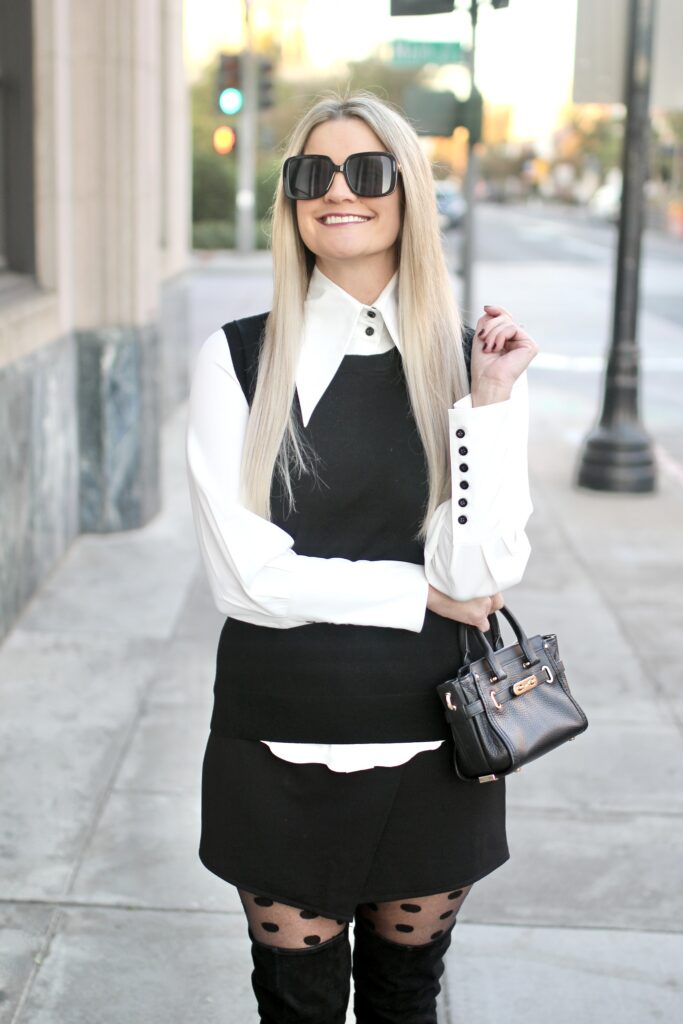 * * *
Lightweight layering season is finally here.
It's by far my favorite time of year in fashion. Keeping cozy while staying stylish – yes please!
When layering for fall I love to play with contrast. Think cropped sweaters paired with longer tunics, short skirts with high socks, the list could go on and on.
Do you have a favorite way to layer this time of year? I'd love to hear!