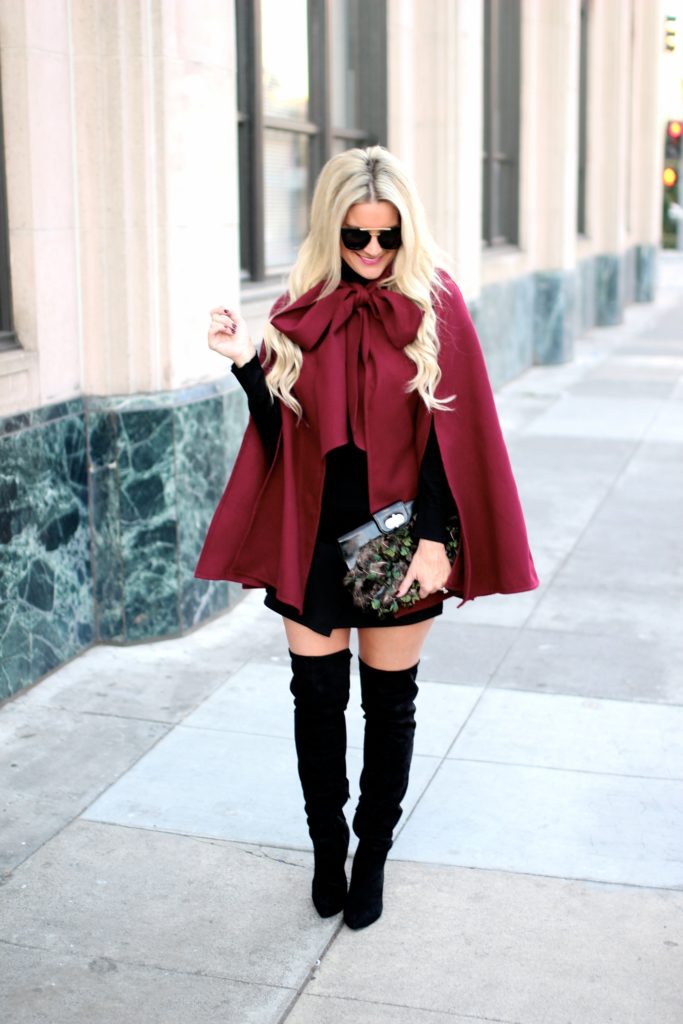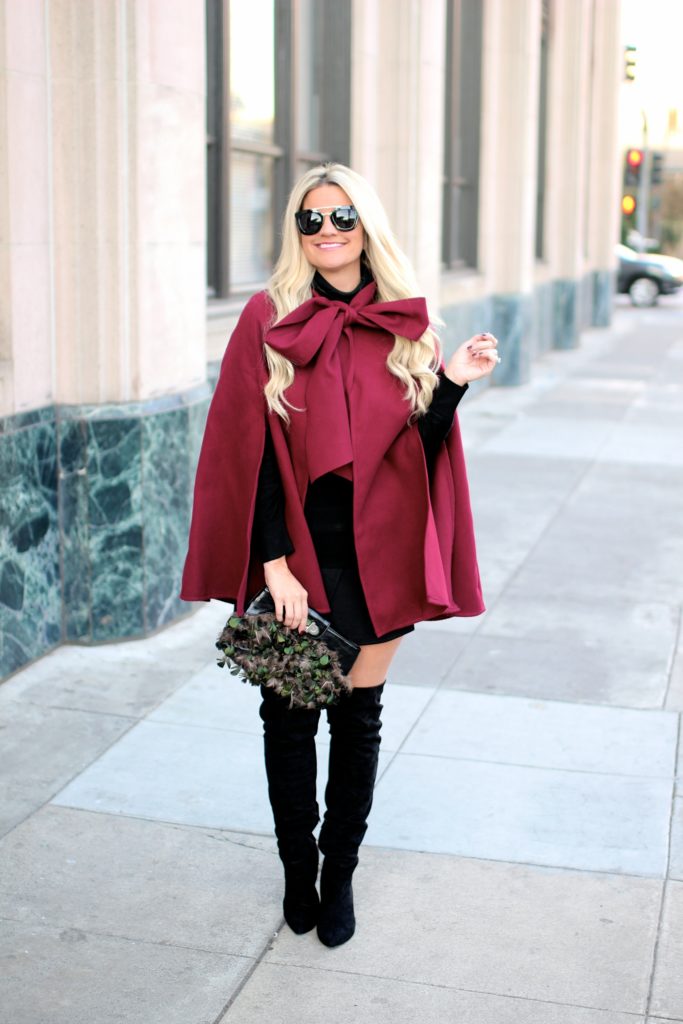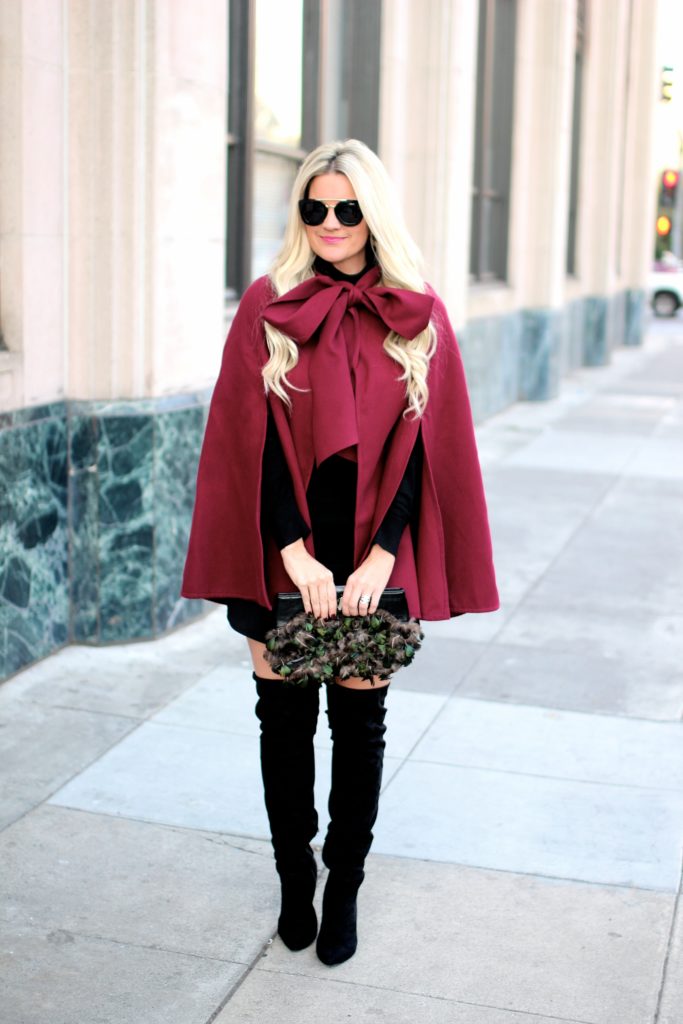 Cape (only $25!): Shein | Sweater: H&M | Skirt: old (similar) | Boots: Forever 21 | Glasses: Prada | Clutch: old
With Thanksgiving already next week, I'm totally in the mood for all things holiday festive! Around this time of year, I love adding that little extra "something" to my looks: whether it be a fun feather accessory or throwing on a cape with a giant bow, there are no apologies from me for going over the top. It's the most perfect time of year to do it, so why the heck not?!
Are you guys ready for the holiday coming up? I feel as though we've all skipped turkey day and have gone straight to Christmas…am I right?!
-XO