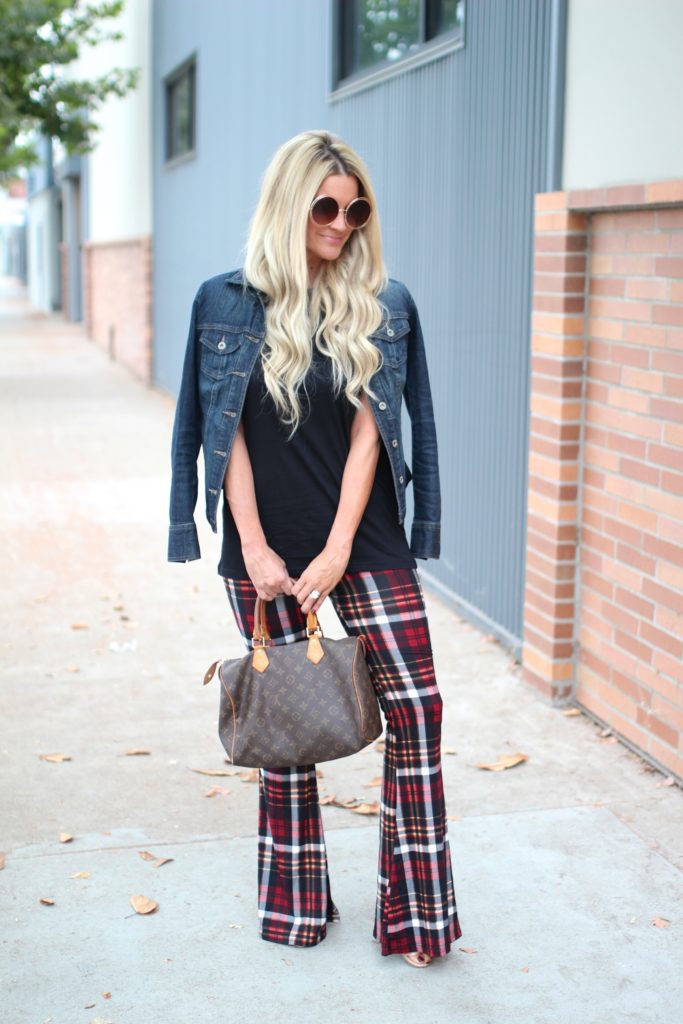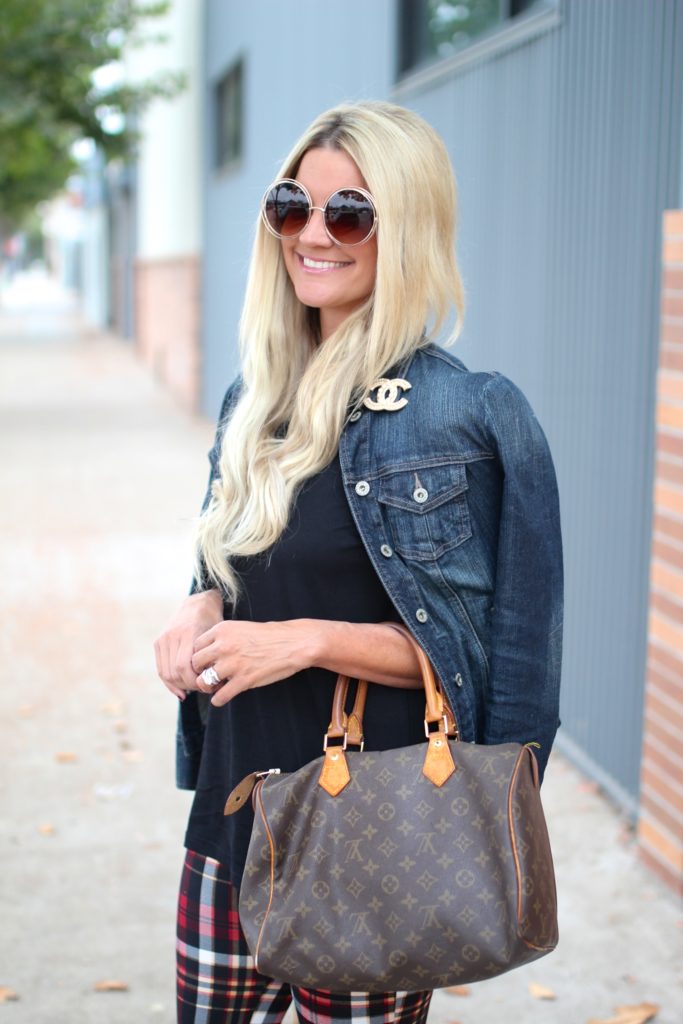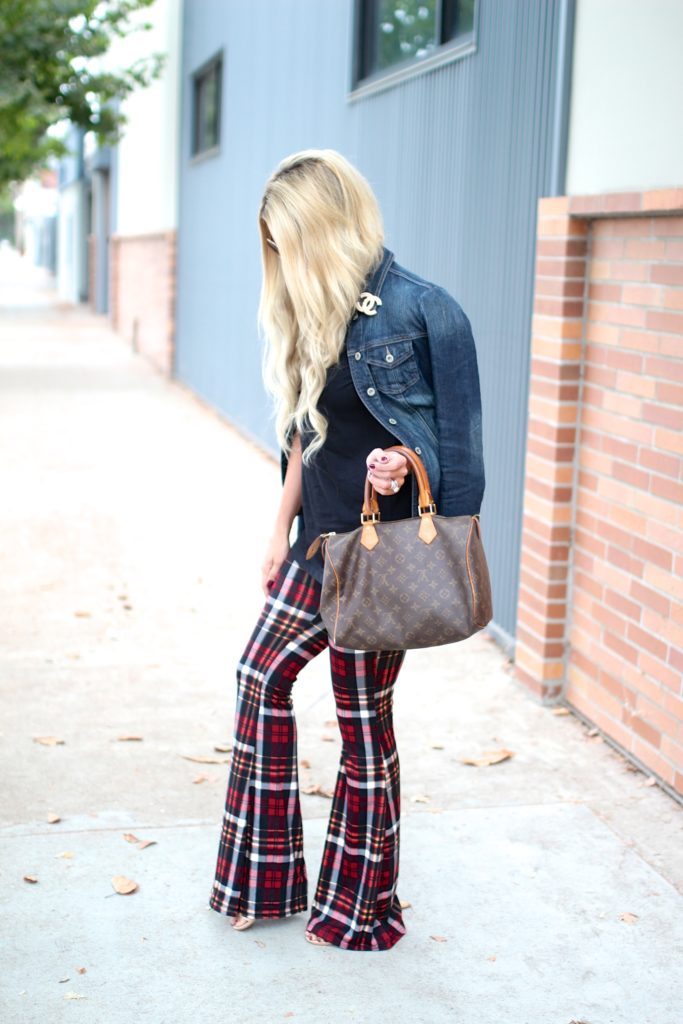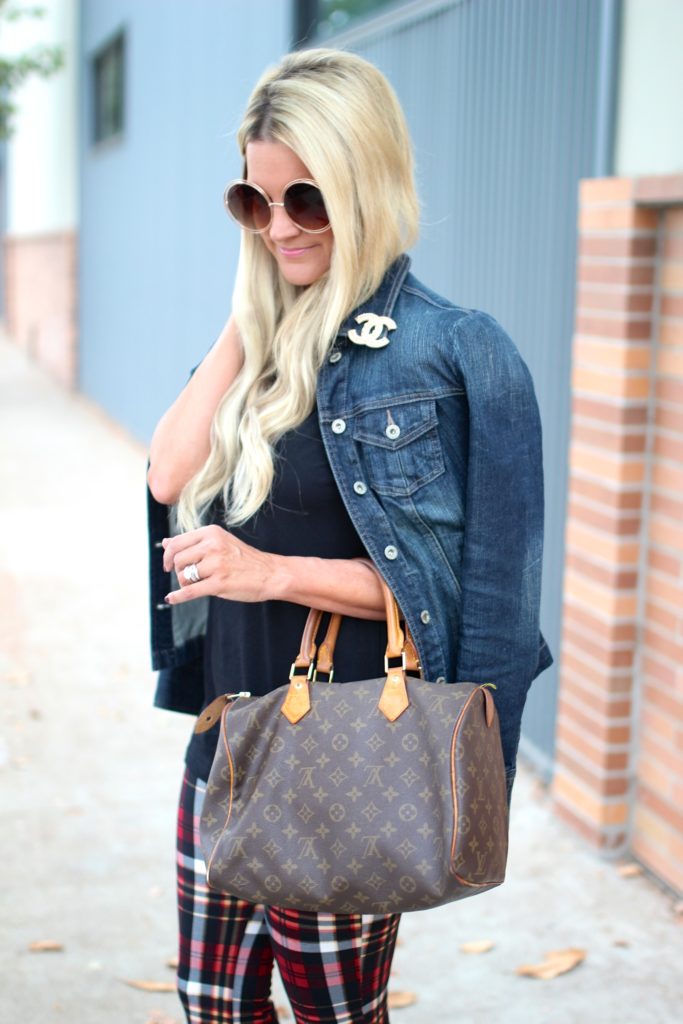 Jacket: H&M | Top: H&M | Pants: Forever 21 | Glasses: Chloe | Bag: LV
In case you didn't know this – I'm obsessed with flared pants, and basically have been forever. Over the past 4 years that I've been blogging, I wear them at least once per season on the blog (and a million times in real life!). People always comment on how happy they are that flares are back…and I'm over here like "Oops, I never put mine away".
The main reason I love them is because they elongate your legs and are flattering on seriously everyone. Also, I need to talk about this particular pair! They are SO soft, comes in 2 colors and are UNDER $15! I'm this close to grabbing the other color because who can pass up that price?
Hope you had a wonderful holiday weekend! Happy September!