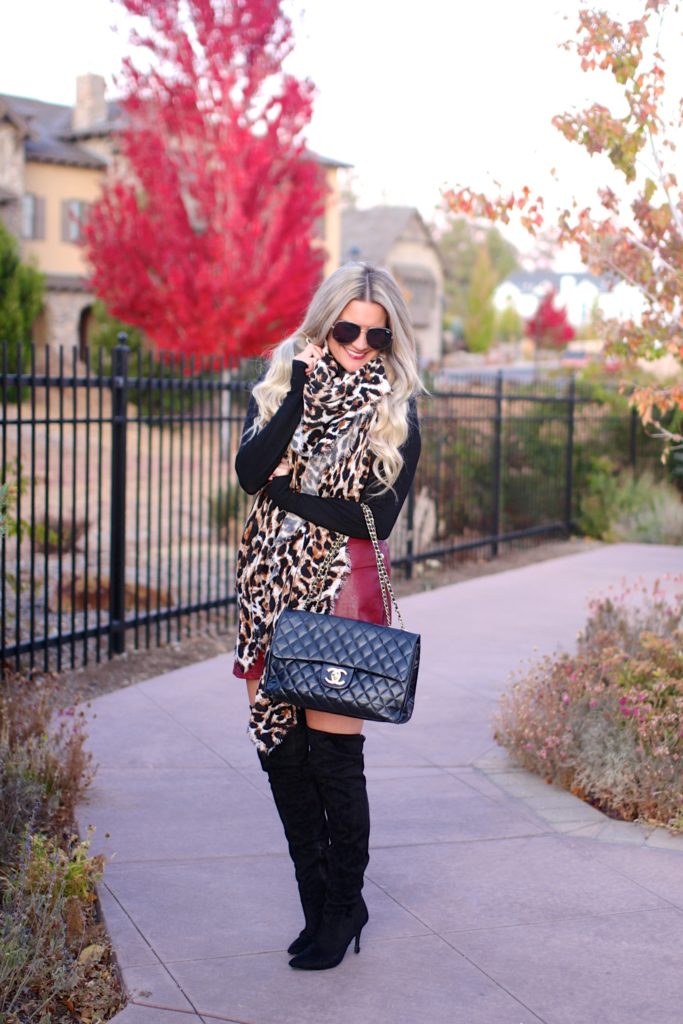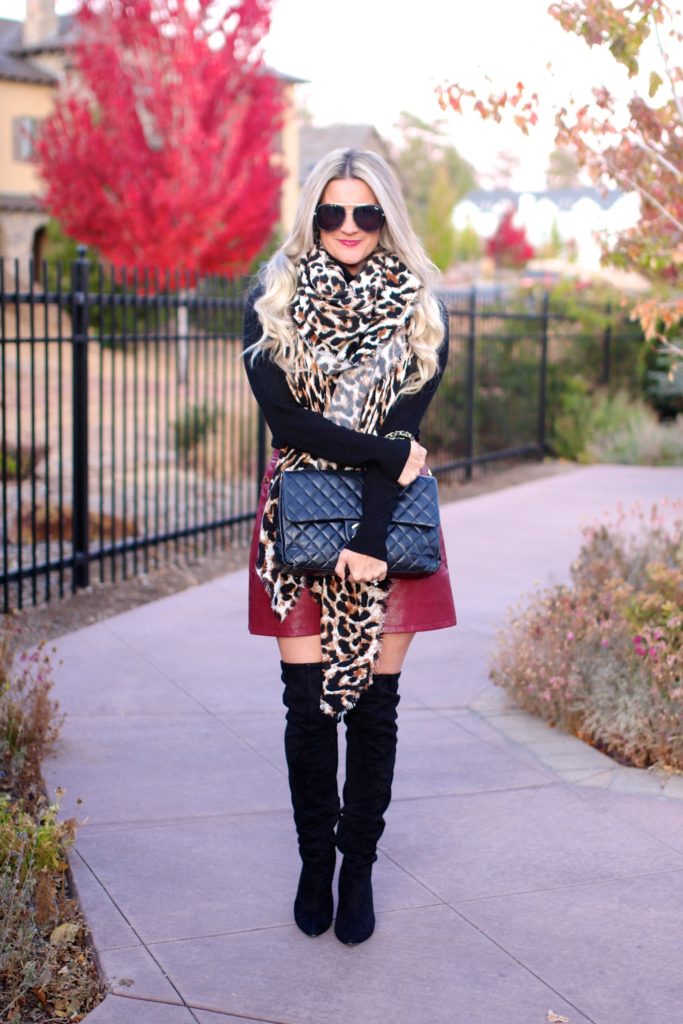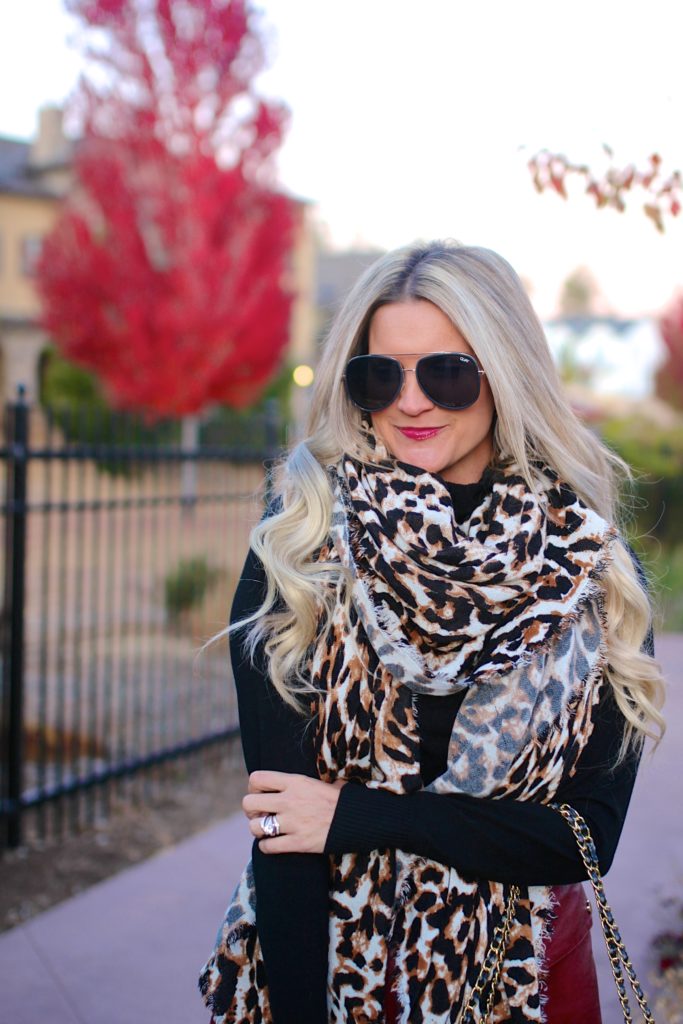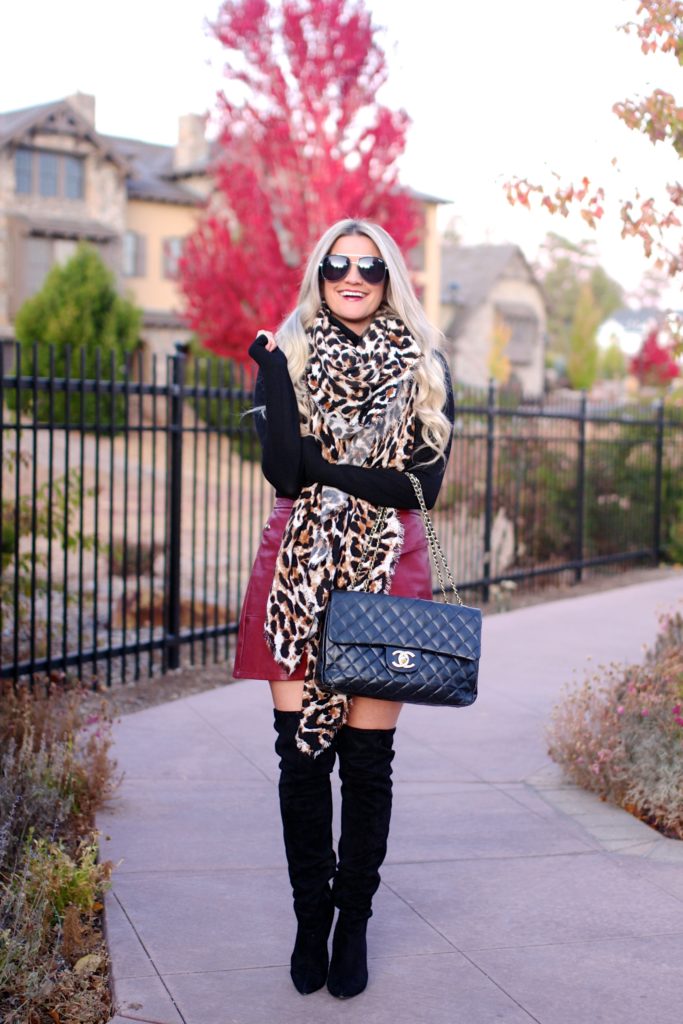 Sweater: H&M | Skirt: Zara | Scarf: Asos | Boots: Forever 21 | Glasses: Quay | Bag: Chanel
This was by far my most favorite look from Big Bear! I'd been dying to wear this Zara skirt since I grabbed it in September, and figured the mountains would be a great place to break out the leather. I should have looked closer at the weather because this was the coldest day, and I probably would have fared better in pants!
Hope you had a great weekend, and thanks so much for stopping by!